Downtown gateway art project gets initial green light – CollingwoodToday.ca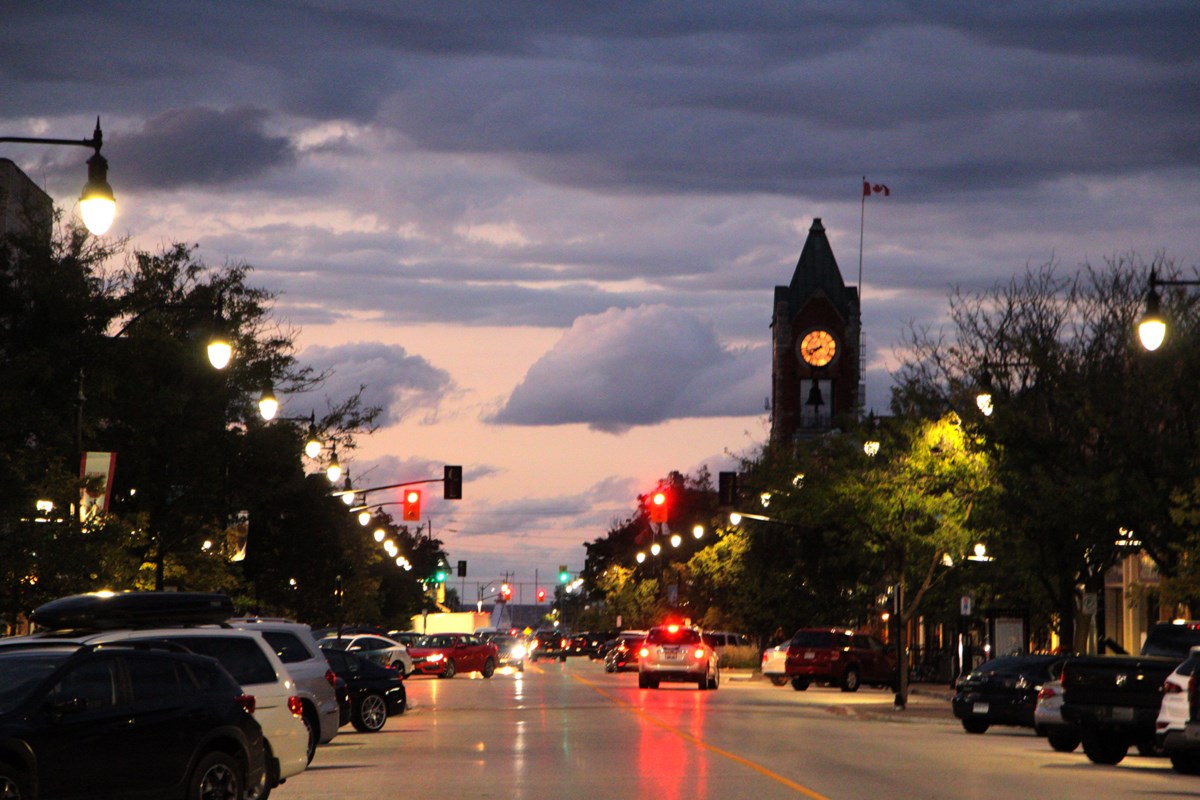 Council has given initial approval for the Collingwood Downtown Business Improvement Area (BIA) to proceed in a public art process for a gateway feature for the downtown.
During Monday's strategic initiatives standing committee meeting, council voted in favour of proceeding with a gateway feature, with a focus on the feature being an integrated public art installation anchoring the downtown core.
"Art is in the beholder. We follow a process. Some may disagree with the process. We're voting on a process today, not a piece of art," said Hull. "When it's installed, and people don't like it – you voted for the process."
Based on a plan proposed and approved by the BIA board, the process for the public art gateway feature would follow the town's public art policy, and would begin with planning by an ad-hoc committee to come up with a budget and theme with an invitation to the community to participate on the committee.
During Monday's meeting, BIA general manager Sue Nicholson noted that the theme is currently under discussion.
"Working through the public process, I think the theme is 'What has built this downtown,'" said Nicholson. "The shipbuilding, the rail that basically created this community. These themes will help shape what this piece of art looks like."
Later, there would be a call to artists, a selection process with interviews, and, ultimately, the installation of the piece. A public art working group selected for the project would include town staff, BIA, community members, and representatives from the Collingwood Museum, the historical society, and the Blue Mountain Foundation for the Arts.
The BIA's goal is to move quickly through the process to have a final design and artist contracted by the end of January 2023.
The project would be funded by a $215,000 federal grant which must be used for beautification of the downtown before March 31, 2023. If not used by that date, the BIA would lose the federal funding.
Coun. Deb Doherty said she was in support of the recommendation.
"I applaud the BIA board for having taken a very negative assessment of their original proposal and gone back to the drawing board and come back with a very creative approach that I hope will be a win-win for the town, residents and the BIA," said Doherty.
The original proposed archway project was presented to council in early March 2022. The design showed two tall poles with a black metal archway spanning Hurontario Street at the intersection with First Street/Huron Street. On the arch were white letters reading "Historic Downtown Collingwood" on one side and "Historic Harbourfront Collingwood," on the other. The idea, according to the BIA, was to help people find the downtown and encourage them to turn onto Hurontario Street.
The proposal was immediately and vehemently rejected by public opinion. Letters to CollingwoodToday.ca decried it as an eyesore and the BIA received dozens of emails and submissions opposing the design and concept of an archway in the downtown.
A public survey put out by the town in April received nearly twice as many responses as the 2022 town budget survey with 727 responses to the archway survey and 529 of them (72.8 per cent) against an archway altogether.
Town council was also bombarded with opposition from residents culminating to a meeting on May 30 when Mayor Keith Hull (then acting mayor) said he was surprised by the ferocity of the response to the archway.
At the May 30 meeting, council told the BIA and town staff to go back to the drawing board to find a different way to spend the $215,000 federal grant.
Nicholson's proposal to use the town's Public Art Policy to commission a gateway feature that is not an arch is in response to council's May order.
On Monday, not all councillors were in favour of the proposal.
"I feel this is contrary to our sign bylaw. I feel it is contrary to our heritage conservation district. It's almost as if this is a sign project in the guise of art," said Coun. Chris Carrier. "I think art is art – let art be the anchor as opposed to wrapping it in the envelope of signage."
"This is almost like another kick at the can we had before," he added. "I think the public rejected it not because they were misunderstanding the finances, but because they didn't want an arch."
The committee voted 6-1 in favour of proceeding with the public art process, with Carrier opposed. Coun. Bob Madigan declared a conflict on the matter and didn't participate in discussions as he is a BIA member.
The decision will need to be ratified at the next meeting of council before going into effect.
With files from Erika Engel.
The Thief Collector review – the ordinary married couple behind a massive art heist – The Guardian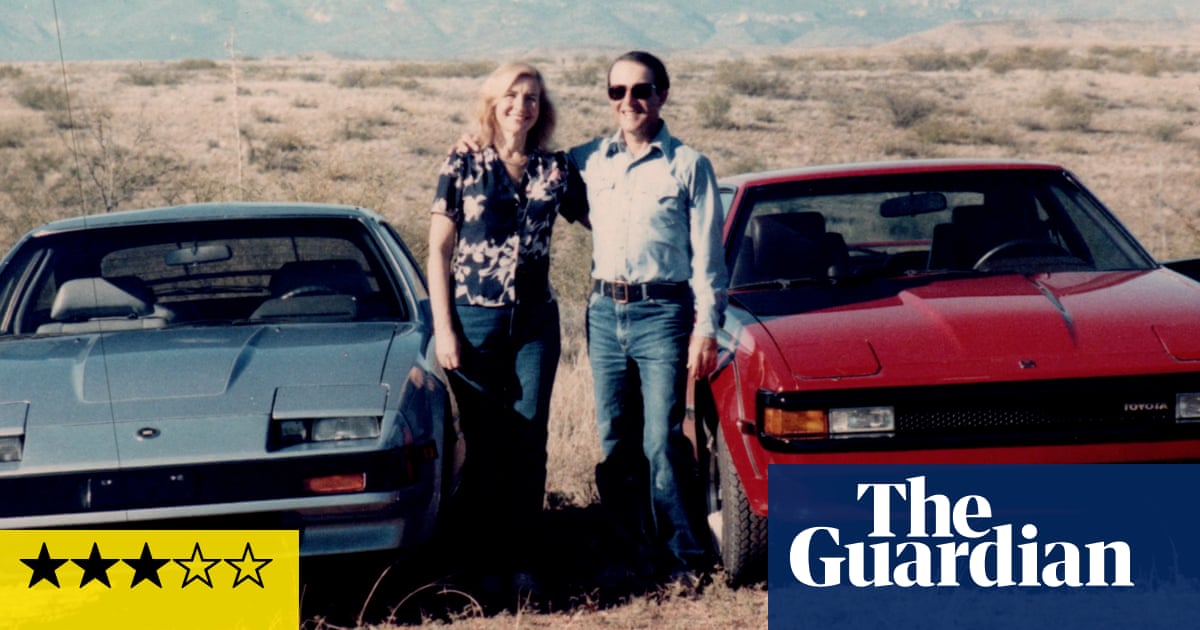 It was a brazen case of daylight robbery. In 1985, a couple walked into an art gallery on the campus of the University of Arizona and left 15 minutes later with a rolled-up Willem de Kooning shoved up the man's jacket. In 2017, the painting was finally recovered – not by the FBI, but by a trio of house clearance guys in New Mexico. It had been hanging for 30 years on the bedroom wall of retired teachers Rita and Jerry Alter.
How an ordinary couple like the Alters pulled off one of the biggest art heists of the 20th century is told in this mostly entertaining documentary. You can imagine the story being turned into a podcast and it's perhaps stretched a little thin for a full-length documentary. (Did we really need an interview with the couple's nephew's son?) The weak link is the film's dramatisation of the theft: a tongue-in-cheek pastiche that feels a bit glib as questions about the Alters' motivations deepen and darken. Still, the film offers a fascinating glimpse into the mystery of other people, especially other people's marriages. Friends and family still look dazed that the Alters – Rita and Jerry! – were behind the theft.
The unlikely heroes of the story are a trio of honest-as-they-come house clearance men who bought the De Kooning along with the contents of Jerry and Rita's house after they died. When a customer offered them $200,000 for the painting, they did a bit of Googling; after realising it could be the missing artwork (Woman-Ochre, now worth around $160m), they were straight on the phone to the gallery in Arizona to return it, with no question of making a dime for themselves.
The three men are brilliant interviewees, warm and thoroughly decent; their experience in rooting through other people's homes and lives has clearly given them the kind of insight that would make them great detectives, too. And if nothing else, this documentary ought to give someone working in television the idea of making a detective series about house clearance experts.
The Art of Gardening — New Patio Plants – CFJC Today Kamloops

460 Pemberton Terrace
Kamloops, BC
V2C 1T5
Phone: (250) 372-3322
Newsroom:
(250) 851-3204
We strive to achieve the highest ethical standards in all that we do. Our newsroom abides by the RTDNA Code of Ethics and Professional Conduct and follows the Canadian Press Stylebook
CFJC Today is a division of
Is AI art the new frontier or just another way to rip artists off? Watch episode 1 of digi-Art now – CBC.ca
Artificial Intelligence: it thinks like us, writes like us – but can it create art like us? Dive into the latest buzz to unpack if AI is a helpful collaborator or just thieving competition.
CBC Arts' new series digi-Art looks to the horizon to see what's possible with tech and art — charting a course led by creatives and innovators towards new worlds and ways of creating.
The infinite monkey theorem posits that if a countless number of monkeys were assembled in front of a limitless number of typewriters, they would eventually create writing as revered and dense as the works of William Shakespeare.
The theorem feels unimaginable and creative works are so often seen as intentional — great writing and designs can't just be shaped from nothing. But recent trends in AI seem set to transform how the creation of art is viewed in culture.
AI art has been all over the Internet, and even winning awards, and it's leading some visual artists to worry about their roles in the future.
Text-to-image systems, like DALL-E 2, have been enabling anyone to create striking visual works with just a few words. People can now truly create something from almost nothing. But, this process isn't as random as it seems.
Dr. Alexis Morris is the tier two research chair in the Internet of Things at OCAD University. He told digi-Art host Taelor Lewis-Joseph about a process called "classification" — the process by which a machine can turn language to a thing, and then ultimately an image.
"You show the machine an image of a cat, but it doesn't know what a cat is," Morris says. "You give it lots of pictures of cats and after a time, it starts to learn that cats are often a little fuzzy and have pointed ears."
"As you give it more and more pictures, the machine figures out more and more features."
Through being exposed to countless images, AI can begin to generate sometimes startlingly realistic images from almost nothing.
Intelligence stealing art
While AI technology is groundbreaking, not all creatives are excited by its prospects in the art world.
Mark Gagne is a multimedia artist and head of Mindmelt Studio. He's no stranger to using technology in his art — Gagne will often mix together illustrations and photography in his pieces.
But he has grown frustrated with what he views as AI's continued encroachment on original pieces of art.
"These AI programs are scraping artwork off the internet, including my own, and Frankensteining them into a piece of artwork," Gagne says. "It really upset me that I was one of those artists that got scraped up by the AI apps."
Gagne's frustration with AI platforms has been increased by the fact that he considers his work to be very personal to him. His work often explores topics like mental health.
"People … [identified] with the imagery that I was putting out and it really opened dialogue with a lot of people," he says. "They found that my art page was a safe space for them to express that."
What started as personal expression has now been "regurgitated" by AI platforms, Gagne argues. "It's kind of like when somebody breaks into your home and takes off with your television or your PlayStation or something," he says.
"I mean, the technology's amazing, but what's wrong with these companies coming to the artists and saying, 'We'd like to work with you?'"
Taking advantage of AI
While some artists are worried about AI, some are embracing it. Waxhead is an artist who began in a more analogue medium — street art.
But now, Waxhead said that AI is taking an active role in his creations. In fact, AI has helped to inform the art he creates in the physical world.
"I'm using AI in a wide variety of ways as a tool to create seamless textures for 3D models, to create reference material for my murals, to create references for paintings," he says. "It just allowed me to be creative and to learn and renew a love for learning."
Waxhead's experiments with AI have allowed him to manipulate some of his favourite styles of art. He says that AI allows styles of art to be reiterated.
"I'm starting to build models that are referencing my art, so I'm using hundreds and hundreds of photographs of years and years and years of my work to make something that's my style, that's Waxhead, but also created by AI," he says.
While he acknowledges the problems other artists have had with their art being scooped up by AI platforms, he also thinks that this cycle is reflective of art more broadly.
"I think humans have always used other artwork as references and we're all taking our inspirations from somewhere," he says.
"Things are changing extremely fast … I'm excited about the future, using AI, using text prompts. What concerns me is who controls these models."
"I think more open-source AI models that are controlled by the public, in terms of art and creativity, are gonna have vastly more amazing applications in general."
CBC Arts' new series digi-Art looks to the horizon to see what's possible with tech and art — charting a course led by creatives and innovators towards new worlds and ways of creating.