Edmonton's real estate market led by strong demand for bigger homes in south
Postmedia may earn an affiliate commission from purchases made through our links on this page.
Article content
Edmonton's resale real estate market had the highest sales figures by a large margin for February over the last four years with neighbourhoods in the south leading the charge, the most recent monthly data shows.
In particular, buyers are seeking more size offered by relatively newer homes in the city's southeast and Anthony Henday areas, says Tom Shearer, chair of the Realtors Association of Edmonton. The Anthony Henday area includes communities largely south of the ring road as well as some to the west, encompassing communities including Blackmud Creek, Windermere, Callaghan and Summerside.
"To me, it's just simple math: the lower interest rates, higher buying power and less concern about the commute," he says. "There is a flight to value, and this is what is showing in those newer areas."
Edmonton's resale market saw 1,091 transactions (excluding outlying municipalities) last month, up more than 44 per cent over the same period in 2020, led by demand for single-family homes, RAE figures for February reveal. This housing type accounted for more than 65 per cent of sales overall, growing by more than 50 per cent last month, year over year.
Yet the Anthony Henday and the southeast were among the most activity for single-family detached homes sales, with 156 and 117 sales respectively last month.

The north central area also saw strong sales with 143 sales in February. Those three areas out of the eight in the city made up more than 63 per cent of all single-family home sales.

"Just like you saw a whole bunch of new development in the southeast part of the city, it's the same there (north central)," Shearer says, adding the area also features newer housing stock along with affordable, older single-family homes.

Edmonton realtor Azra Bagga with Royal LePage Noralta, who specializes in the Anthony Henday and southeast areas, says newer homes are seeing the greatest demand.

"We did a property on Friday in the southeast in the Silver Berry area, and it had six offers within two days, and sold for over list price," she says, about the home in the community completed in 2011.

"Every property we're showing is pending" with offers accepted by the seller.

Shearer says newer neighbourhoods — which typically have homes with larger floor plans — are increasingly in favour as a result of the pandemic. As a result, buyers are moving from apartment condominiums in central areas that typically do not have the new features buyers are demanding, such as a designated office.

"When we talk about the flight to value, you're not getting that in areas that are centrally located, and often more mature neighbourhoods." That even includes southeast communities like Bonnie Doon and Idylwylde. Homes there are often several decades old and may require significant renovations to update floor plans, which can add extra cost for buyers, who typically are budget-conscious, Shearer says.
In the past, however, these areas saw higher demand because of their location. Now the commute is a less of a concern so buyers are moving outward to get more for their dollar, he says.

It's not just newer communities. Among the hottest spots in the city is Mill Woods.

"You have that perfect combination of entry-level pricing, square footage and lack of supply," Shearer says. "A house goes up, and it sells right away."

Yet demand for new or single-family homes built in the last few years is the dominant sales theme, brought on by the pandemic while, on the whole, more established communities are seeing lower demand, Shearer says.

"The more mature neighbourhoods offer convenience and, right now, convenience isn't a high priority because people don't need to be close to the office."
Source: – Edmonton Journal
Why Buying Property in Italy Is Hot Real Estate Trend for Americans and Britons – Bloomberg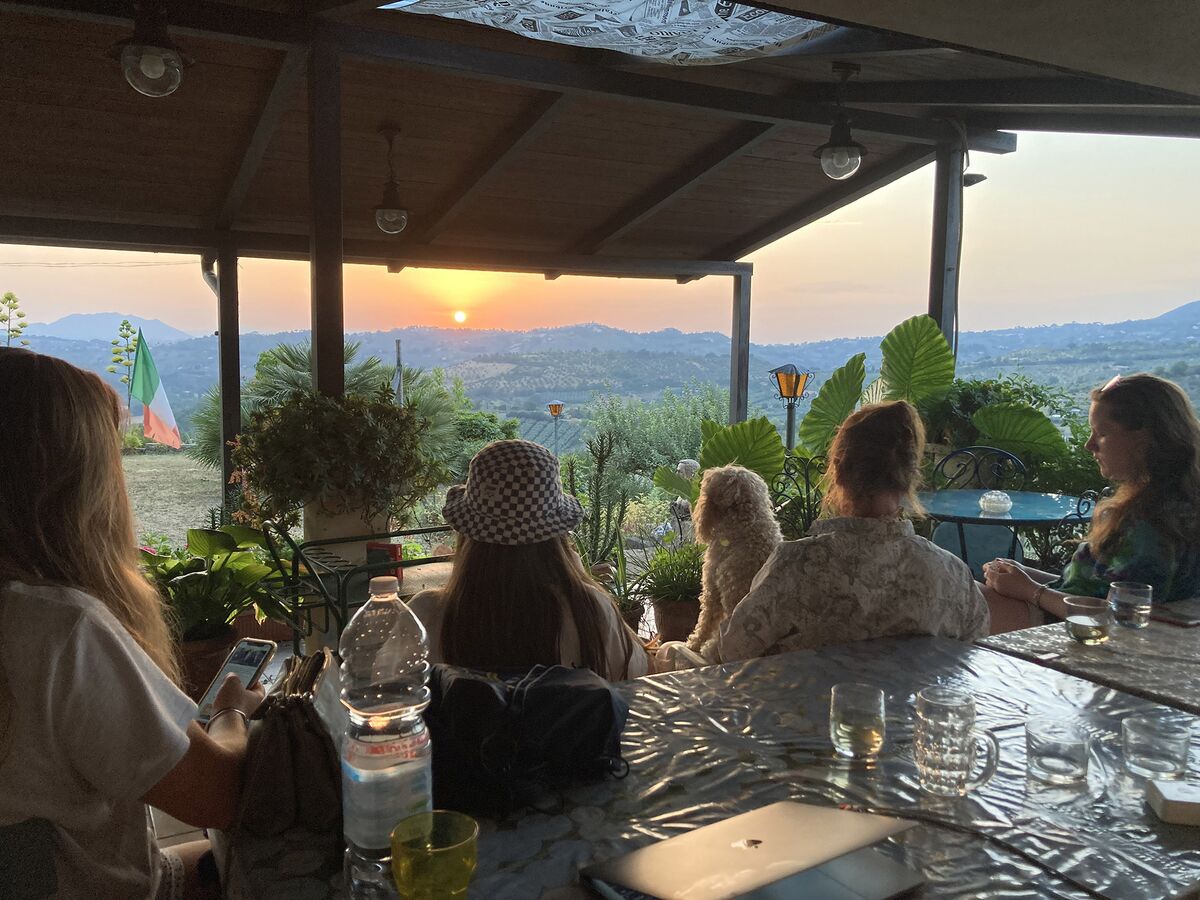 Homes in Italian cities and the countryside have always held an allure for foreign buyers. Now the pandemic is supercharging demand from well-off Americans and Britons.
That's because a range of tax incentives, relatively lower prices and the potential for working remotely has kindled their desire to buy second homes in Italy.
Drexel alum-founded YieldEasy, a marketplace for real estate investors, launches next month – Technical.ly
Drexel University alum Jeffery Gopshtein has worn many hats since he graduated in 2017.
The first in his family to graduate from college, he was inspired by his parents' entrepreneurial ventures. After a stint of founding and running a food truck business at Drexel, he earned his degree in finance and real estate, assuming he'd work on Wall Street. But Gopshtein soon realized through a co-op experience that he wasn't built for staring at spreadsheets.
So he jumped into the traditional side of real estate, getting his license and selling homes, he told Technical.ly. He was intrigued by becoming an investor, and eventually bought his first property, a single family home. But he watched how big the commercial and multi-unit market was growing, and brainstormed a way to get in without a lot of capital.
"There was a real appeal there," Gopshtein said, so he spent time with a development firm. "I watched and learned about all the implications of building urban areas."
He felt there was a hole missing in the real estate market for those who were interested in investing in smaller multi-unit properties. Buildings that host between two and 20 units make up the majority of Philadelphia's apartment buildings, according to Gopshtein, but many real estate agents and buyers stayed away from them. It takes about the same time and energy to sell a property with a few units as one with 40 units, he reasoned. But one of the paychecks is a lot bigger.
Gopshtein began work building an end-to-end marketplace for people buying apartment buildings. The platform sources, analyzes and markets these buildings, and also hosts many of the tools necessary in completing a property sale like title, financing and property management tools. The platform, YieldEasy, will launch next month in Philadelphia.
The company's revenue comes through its tech-enabled marketplace, and both buyers and sellers save money, because the company doesn't have the overhead of traditional brokerage, the founder said. Instead, it charges a flat, 1.5% transaction fee. Gopshtein realizes he's not reinventing the wheel, he said, but creating a set of digital tools for an undeserved market.
"We're not inventing the space, we're digitizing a $13 billion market," he said.
Currently, Gopshtein runs the business with one other person who's working on getting to full-time. The company also has a group of trusted advisors, and has recently raised $100,000 in pre-seed money to get them to the platform's launch and seed round later this year, Gopshtein said.
He foresees expanding next year to other markets that have a similar makeup of these multi-family units, perhaps in Austin or Miami. His main goal is to let people know that if they have a goal of property investing, it's more accessible than they might think. The company will even be considering fractional ownership — where someone puts a partial investment into a property with others — for the future.
"It's very capital intensive, so a lot of people stay in the single family home lane. There's no real seamless way to get into it," the founder said of ownership. "But someone who could buy a $500,000 home could also as easily buy a $500,000 duplex."
-30-
Podcast: Investing in industrial real estate – Real Estate News EXchange
[embedded content]
The Industrial Real Estate Show:
Host Chad Griffiths interviews Logan Hartle, an experienced industrial real estate investor and broker.
They discuss Hartle's background as a residential investor who transitioned into industrial, and also speak about ways investors can find opportunities. As Griffiths notes, perhaps the most impactful point comes at 17:42, when Hartle provides a "great tip" for new industrial investors.