Europe ramps up spending to contain coronavirus epidemic – Chinadaily USA
The European Union is spending 232 million euros ($251 million) on efforts to stop the spread of the respiratory disease COVID-19.
Monday morning's announcement followed a difficult weekend in Europe, during which authorities restricted travel in some areas in the face of a dramatic hastening of the spread of the novel coronavirus and the COVID-19 disease it causes.
As it announced the extra funding, the European Commission said it was working "around the clock" to support EU member states in their fight to stop the outbreak becoming a pandemic.
Ursula von der Leyen, president of the European Commission, said the money will boost global preparedness, prevention, and containment of the virus.
"As cases continue to rise, public health is the number one priority," she said. "Whether it be boosting preparedness in Europe, in China, or elsewhere, the international community must work together. Europe is here to play a leading role."
The announcement of the new money followed Austria suspending train services on Sunday that link the nation with Italy. The move followed suspicions that two passengers who had traveled to the country by train from Italy had contracted the virus. They were later found to be virus-free and train services were resumed following a four-hour hiatus.
"We can give the all-clear," the Reuters news agency quoted Karl Nehammer, Austria's interior minister, as saying. But he added that Austria's coronavirus task force was considering border controls along the frontier with Italy following a spike in cases on the other side of the border, where only three were confirmed on Friday and more than 220 were infected by Monday. The infections in Italy had led to seven deaths, as of Monday afternoon.
As a result of the outbreak, the Italian government locked down several small towns in the northern regions of Lombardy and Veneto. In addition, many businesses and schools in the wider region closed their doors, as did some professional soccer teams, all in attempts to avoid people congregating in crowds. Museums and cinemas in the region have also been shuttered, along with cultural events, such as activities at nearby Milan's famous La Scala opera house.
Italy's leading news agency, Agenzia Nazionale Stampa Associata, said the deteriorating situation there put the country in the company of South Korea, Japan, and Iran as locations outside China where the virus may have gained a foothold.
The situation prompted China's embassy in Italy to issue a warning on Sunday, advising visiting Chinese people to enhance their awareness of epidemic prevention and control, and to abide by the health regulations issued by the Italian Ministry of Health and by other relevant regional governments.
The BBC reported on Monday that the outbreak had grown globally to such an extent that it was close to being declared a pandemic. The World Health Organization has previously declared outbreaks as pandemics when a virus has started spreading easily from person to person in multiple parts of the world.
As of Monday afternoon, more than 1,200 cases of the virus had been confirmed in around 30 countries and territories outside the Chinese mainland and there had been at least 23 deaths.
Paul Hunter, a professor of health protection at the University of East Anglia, told the BBC the growth in the number of cases outside China was "extremely concerning".
"The tipping point, after which (we lose) our ability to prevent a global pandemic, seems a lot closer after the past 24 hours," he said on Monday.
Tedros Adhanom Ghebreyesus, the director-general of the World Health Organization, also said on Monday that the window of opportunity to contain the virus was "narrowing".
The Financial Times noted the acceleration of the spread of the virus had hit global stock markets.
Italian stocks led declines in Europe, with the country's FTSE Mib index dropping 4.5 percent on Monday. The Europe-wide Stoxx 600 tumbled 3.5 percent, and the United Kingdom's FTSE 100 also slid, by almost 4 percent.
Marketwatch reported United States stocks tumbled in early trading on Monday, with the Dow Jones Industrial Average down by 997 points at its session low.
"Markets (are) likely to show extreme caution in the face of global spread of the coronavirus," said Robert Carnell, chief Asia-Pacific economist at ING. "This is no longer solely an Asia issue."
In addition to the sudden accelerated spread of the virus in Italy, other nations outside the Chinese mainland have joined the ranks of countries that now have the virus. Afghanistan, Bahrain, Iraq, and Kuwait all reported their first novel coronavirus cases on Monday. All said the virus appears to have entered their populations via someone with links to Iran, which has become a virus hotspot. They join a growing list of countries and territories that are dealing with outbreaks, including South Korea, which reported 231 cases on Monday, taking its total to more than 830, which is the largest number of confirmed cases outside China. Eight people with the disease have died in South Korea. Many people testing positive for the virus there had been members of a religious group that was located near the southeastern city of Daegu. Many others have links to Daenam Hospital in Cheongdo.
Iran, meanwhile, said on Sunday it had 61 confirmed cases, of which 12 resulted in fatalities, making it the nation with the most fatalities outside China.
Afghanistan, Iraq, Kuwait, Saudi Arabia, Turkey, and Pakistan have all now imposed travel and immigration restrictions on Iran.
Coronavirus: Could you have already had the virus? 5 questions answered – WPXI Pittsburgh
The list of symptoms that have been associated with the virus is not a small one. According to the CDC, symptoms such as a dry cough, fatigue, low-grade fever, body aches, nasal congestion and sore throat are the most common with COVID-19. In addition, symptoms such as the loss of the senses of taste and smell, diarrhea and the appearance of conjunctivitis – commonly known as "pink eye" – have also been seen.
Here's what you should know about wearing cloth face masks – CollingwoodToday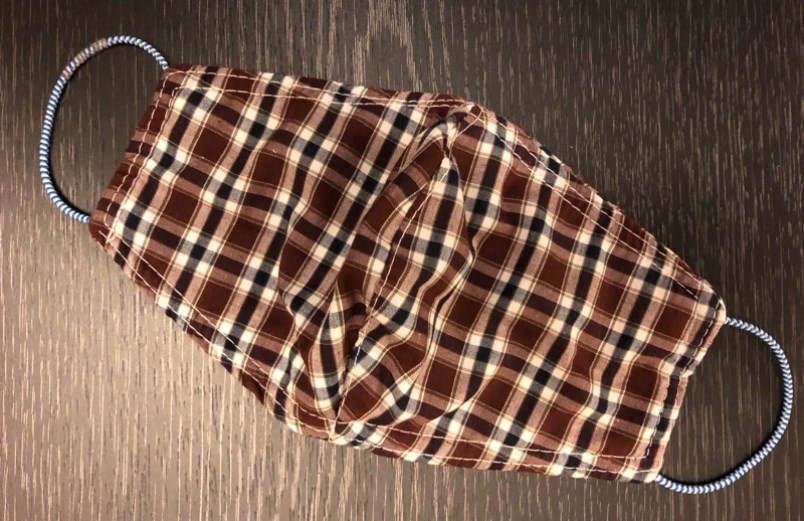 Medical officials are still stopping short of recommending the general public wear homemade masks, but they are suggesting a cloth mask could help slow the spread of COVID-19.
Dr. Charles Gardner, medical officer of health for Simcoe Muskoka District Health Unit, said today a homemade cloth mask could help someone who doesn't know they have the virus keep from spreading it to others.
"People should be aware they're not of proven value," said Gardner. "If there is any value in them it's more from the point of view of avoiding infecting others."
A cloth mask could keep droplets from your nose and mouth from entering someone else's airway or landing on and contaminating a surface.
"They have not been shown to prevent respiratory viruses from entering your airway," said Gardner.
But it shouldn't replace any of the other preventative measures being recommended by public health organizations in the province and country.
"What's really important is that people do their physical distancing and their handwashing," said Gardner.
He also recommends people stay home, think twice about whether or not they need to go out, and if they do, to focus on quick trips for essential items while still maintaining a two-metre separation with any other people.
"The more we do, the better we do this, the less that surge will be," said Gardner. "April is a very key month for us in this outbreak. This month we're going to see the extent to which the surge occurs. If we were very successful it will be a limited surge. If we were less successful it will be a bigger surge more likely to overwhelm our healthcare system."
There are now 98 lab-confirmed COVID-19 cases in the region, more than 10 of those at Bradford Valley, a long-term care facility.
Gardner stressed members of the general public should not be wearing medical-grade masks.
"All of those we really need to retain for healthcare workers because of a limited supply," he said.
Additionally, there are specific fits and protocols that make surgical masks and N95 masks effective PPE. Without following those specifications, a medical-grade mask will not offer effective protection.
If you are experiencing any symptoms of COVID-19 including coughing and sneezing, stay home, indoors, for at least 14 days.
Dr. Theresa Tam, Canada's chief medical officer of health, said today people can use homemade cloth masks to prevent spreading the virus to others. She said there is increasing evidence people can transmit the virus before knowing they are sick, and keeping their mouth and nose covered while in public – in addition to frequent handwashing and physical distancing – could help reduce spread.
The Centers for Disease Control and Prevention (CDC) has posted some tips on its website on using cloth face masks to help slow the spread of COVID-19.
The CDC says to use a mask that fits snugly, is secured with ties or ear loops, includes multiple layers of fabric, and can be laundered and machine dried without changing shape.
If you are using a cloth mask, put it on before you go out in public, and then don't touch it or your face again. Once at home, remove the mask without touching your face, and put it in the laundry. Wash your hands thoroughly and disinfect surfaces you touched on the way in.
The CDC also states a cloth face mask is an additional, voluntary public health measure and should only be used with proper handwashing and physical distancing practices.
You can find sewing and no-sew instructions for cloth face masks on the CDC website.
Homemade face masks can protect others, but not you: health officials – CTV News Winnipeg
WINNIPEG —
The increase in demand for personal protective equipment has led to an increase in demand for homemade face masks.
Monday both the Federal and Provincial Government said there's a benefit to wearing homemade masks when in public.
Dr. Theresa Tam, chief public health officer for Canada, said the Special Advisory Committee for COVID-19 concluded wearing a non-surgical mask can help protect those around you, but it doesn't protect the person wearing it,
"Wearing a non-medical mask in the community does not mean you can back off of the public health measures that we know work to protect you," said Tam.
She said we can't "relax" any of our physical distancing efforts, but added people who want to wear masks as an extra precaution can make them out of household items.
"Simple things, not complicated," said Tam. "If you can get a cotton material like a t-shirt, you cut up, fold it, (and) put elastic bands around it. Those are the kind of facial coverings we're talking about."
Some Manitobans have been pulling out the needle and thread to craft homemade face masks.
Grace Webb, the creator of the Facebook page Face Masks for Manitoba, said she got the idea to sew masks and donate them after reading a U.S. article.
She said the idea snowballed and she started the Facebook group so other mask makers could join her.
"From there it became apparent that people wanted to do this but didn't have material," said Webb. "So I thought, why don't we (build) a kit we can send to people with everything they need to make mask."
Webb said she's donating the masks to care homes and people in the community.
Each mask comes with instructions on how to clean them properly, along with a reminder to practice social distancing and wash your hands frequently.
Dr. Brent Roussin, chief public health officer for Manitoba said wearing a non-surgical mask is like coughing into your sleeve.
He said he doesn't want this information about homemade masks to distract from the most important message.
"If you were staying home before, stay home now," said Roussin. "Don't go out now because somebody has said we can use cloth or non medical masks."
Webb said she'll continue to sew homemade masks as long as there's a need.
"I hope it gives them some comfort and a little bit more security," Said Webb. "I would love to say that we did something to help slow the spread."