Experts say the Toronto real estate market is facing a major crisis
Real estate in Toronto — and the rest of Canada — could be on the way toward a crisis point, according to the 2022 Housing Inventory Report released by RE/MAX Canada on Monday.
The report underscores what experts have been shouting from the rooftops for years: a critically short supply of housing inventory requires immediate action from politicians. An added threat of a resurgence in demand for new homes now has industry analysts using the word 'crisis' to describe the housing situation in Canada.
Housing development is slow, but the only thing slower might be government processes. Removing barriers and cutting red tape is necessary. There's a short runway to reverse course before the impacts become very real for Canadian homebuyers and renters: https://t.co/HaumMs6CW0

— RE/MAX Canada (@REMAXca) September 12, 2022
According to the inventory report, supply levels in major Canadian housing markets have dwindled for years, citing active listings in July running below the 10-year average across almost all markets surveyed.
Active listings fell in July for eight major Canadian population centres from 2013 to 2022, and while the Greater Toronto Area is far from the most worrying on the list, the continued undersupply of homes in what is now the country's hottest housing market has experts warning that there could be trouble on the horizon.
Double-digit dips below the 10-year average were recorded in centres like Halifax-Dartmouth (65.5 per cent below the average) and Ottawa (42 per cent below), while the GTA supply was only seven per cent below the ten-year July average.
The only major population centre to actually register above the average was Hamilton-Burlington, increasing 3.2 per cent.
It's a reversal of the trend seen in the decade before, with Toronto registering a July 10-year average of 21,243 active listings in the years from 2003 to 2012, versus the 16,458 July average for the decade of 2013-2022.
"Supply was far more robust in the early 2000s in centres such as Greater Vancouver, the Greater Toronto Area and Hamilton-Burlington," according to Christopher Alexander, President, RE/MAX Canada.
"Population growth and household formation have played a significant role in depleting inventory levels from coast to coast over the most recent decade, triggering chronic housing shortages in large urban centres that resulted in mini 'boom' and 'bust' cycles."
Alexander warns that "If we don't move now to build more housing in the current lull, it's expected that this same scenario will continue to resurface over and over again."
Several factors are expected to stress this supply shortage out further. Statistics Canada expects Canada to welcome 1.2 million immigrants between 2021 and 2023, with a large share anticipated to settle in the GTA.
Between population growth and changing work patterns bringing buyers back to the city, the RE/MAX Canada report states a concern that "there is inadequate supply to accommodate future growth."
Increased demand and a lack of supply almost universally translate to rising prices, and the average price of a home in the region sat at $1,074,754 in July, already 33 per cent higher than the $806,755 average in July 2019.
RE/MAX Canada suggests that development charges levied by (cash-strapped) municipalities have developers passing on costs to consumers and sitting on land, resulting in high-profile cancellations and shelving of condo and purpose-built rental developments.
This Week's Top Stories: Canadian Real Estate Braces For Impact As Bay Street Warns of A Hard Landing – Better Dwelling
Hong Kong Billionaire's K. Wah Wins Shanghai Real Estate Bid, Sees "Excellent" Opportunity – Forbes
Hong Kong billionaire Lui Che-woo has been making successful investments in Shanghai real estate since the 1980s, such as K. Wah Center set along the city's swank Huai Hai Road. A new project coming amid the country's economically painful zero-Covid policies took a big step forward on Friday when his flagship K. Wah International Holdings said it had won a joint tender bid for HK$4.18 billion, or $532 million, to develop land on the city's western side.
K. Wah, though a subsidiary, will hold 60% of a joint venture in partnership with two state-owned companies to develop residential and commercial property in an area planned for artificial intelligence and healthcare-related businesses, the announcement said.
K. Wah said the project "represents an excellent investment opportunity for the group to be engaged in a transit-oriented development to expand its presence in the Shanghai property market, replenish the group's land bank and is in line with the group's business development strategy and planning."
The announcement comes after China's overall GDP growth fell to 0.4% in the second quarter from a year earlier. In Shanghai, where millions experienced lockdowns of varying duration in the April-June period, GDP shrank by 5.7%. China's relations with the United States and Europe have been strained by Beijing's close ties with Russia and recent military exercises near Taiwan.
Mainland-born Lui, worth $12.1 billion on the Forbes Real-Time Billionaires list today, moved to Hong Kong at age four. Possessing only an elementary school education, he helped his grandmother run a retail outfit that sold food staples in Hong Kong as a teenager. In the late 1940s he re-exported army surplus, and by 1950 was buying construction equipment from Japan and selling it to Southeast Asia. In 1964 his was the first private company to obtain quarrying rights in Hong Kong, thanks to a record bid.
After that, Lui started building undistinguished residential housing there. Lui was also an early investor in China, buying into a quarry in Shenzhen in 1980 and later acquiring a land bank in Guangzhou. K. Wah Center opened in Shanghai in April 2005; beside real estate, part of his fortune also comes from the Macau casino operator Galaxy Entertainment Group.
Another long-term Hong Kong success story in Shanghai property development, Shui On Land, led by billionaire Vincent Lo, noted in a filing last month China's short-term business outlook faces uncertainties. "The Chinese economy faces considerable headwinds amid a highly uncertain geopolitical environment, tense U.S.-China relations, and tightening monetary policy in the advanced economies," it said. "The property sector debt issue will take time to resolve. Still, the government has the policy means and experience to handle the developers' debt restructuring process and address the suspended project issue."
And yet Shui On, whose Shanghai projects include city's iconic Xintiandi nightlife and shopping area, was nevertheless upbeat about the longer-term investment prospects there. "Although the immediate outlook is less than favorable, the impending market correction should enable us to acquire assets in prime locations at attractive prices during what could be a golden era for new investment," it said.
See related posts:
World Will Have Nearly 40% More Millionaires By 2026: Credit Suisse
The 10 Richest Chinese Billionaires
Taxes, Inequality and Unemployment Will Weigh On China After Party Congress
U.S. Business Optimism About China Drops To Record Low
Pandemic's Impact On China's Economy Only Short Term, U.S. Ambassador Says
@rflannerychina
Real estate markets slow in most nearby communities – Calgary Herald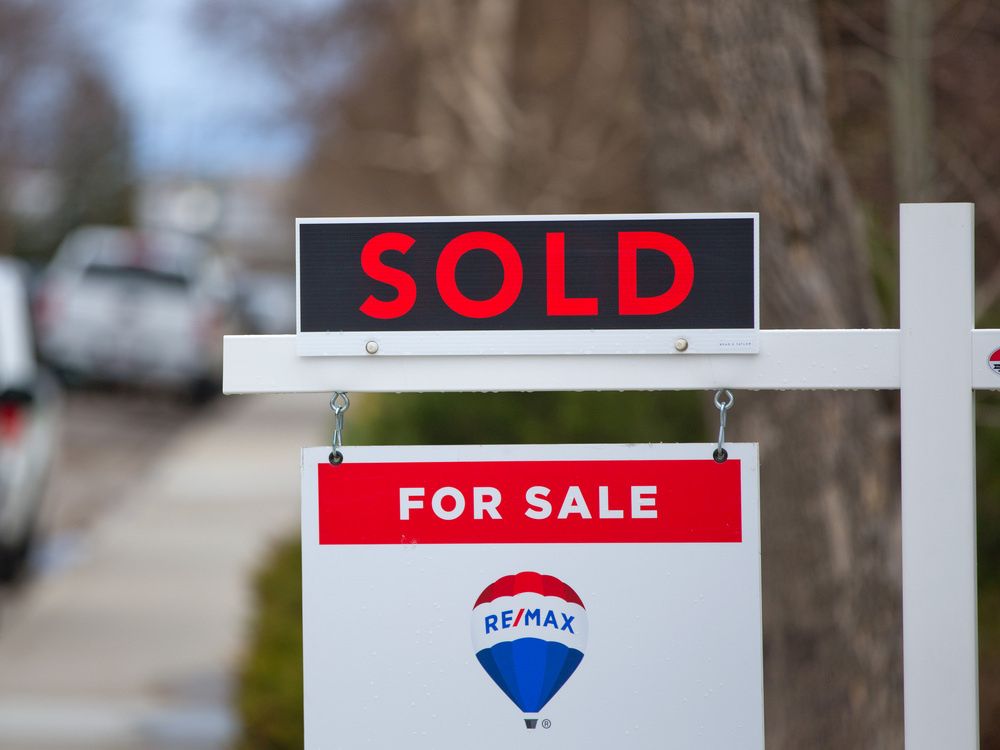 Reviews and recommendations are unbiased and products are independently selected. Postmedia may earn an affiliate commission from purchases made through links on this page.
Article content
Slowing demand and rising supply in outlying communities like Airdrie have set in along with cooler temperatures of late summer, recent data shows.
Article content
Calgary Real Estate Board statistics from last month show sales falling year over year in most communities while supply is rising.
Article content
"In all those markets, we've seen improvements in inventory," says Ann-Marie Lurie, chief economist with CREB.
"Still these markets remain quite tight, but we are seeing some price adjustments and that's because they came up so high during the pandemic."
Airdrie is the largest and most in-demand market with the highest sales last month, 169 transactions, down almost eight per cent year over year. Still, the community saw inventory rise more than 10 per cent with now more than 1.69 months of supply, an increase of nearly 20 per cent from last year.
Other communities have also seen sales fall and supply rise. These include Cochrane, which had 75 sales, down about 17 per cent from August last year. Its supply is now more than two months, up about 26 per cent year over year.
Okotoks had 53 sales in August, down about 19 per cent year over year while supply grew to more than 1.8 months.
Despite falling demand and growing supply, prices still grew year over year in these communities. The benchmark price in Airdrie increased almost 19 per cent to $493,500. In Cochrane, the benchmark price grew by more than 16 per cent to $517,400 while the benchmark reached $549,300 in Okotoks, also an increase of more than 16 per cent.
Chestermere saw the biggest drop in sales year over year at more than 48 per cent.
Only High River experienced a slight increase in activity with sales last month up 2.5 per cent versus the same span last year.