Extraordinary opportunity: Investing in the great energy transition – Wealth Professional
About Jennifer Stevenson and Frank Latshaw
Jennifer Stevenson, B.Comm., MBA
Vice President & Portfolio Manager
Jennifer has extensive energy industry experience and has been active in the energy sector for three decades, closely following industry trends and the innovations shaping the future of the industry. By expanding the investment universe beyond the index, she is able to take advantage of the inherent complexity of the sector to invest in the various segments of the global energy supply chain, including renewables and hydrogen.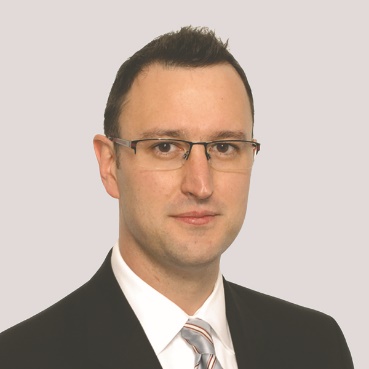 Frank Latshaw, CPA, CA, CBV, CFA
Vice President & Portfolio Manager
Lead portfolio manager of Dynamic Global Infrastructure Fund, Frank Latshaw has over 27 years of investment industry experience. Frank's deep understanding of the global power sector allows him to identify a wide range of related companies that stand to benefit from the great energy transition. His funds have been investing in these areas globally for almost a decade.
Disclaimer:
Commissions, trailing commissions, management fees and expenses all may be associated with mutual fund investments. Please read the prospectus before investing. Mutual funds are not guaranteed, their values change frequently and past performance may not be repeated. Views expressed regarding a particular company, security, industry or market sector are the views of the writer and should not be considered an indication of trading intent of any investment funds managed by 1832 Asset Management L.P. These views should not be considered investment advice nor should they be considered a recommendation to buy or sell. These views are subject to change at any time based upon markets and other conditions, and we disclaim any responsibility to update such views.
© Copyright 2020 1832 Asset Management L.P. All rights reserved.
Dynamic Funds® is a registered trademark of its owner, used under license, and a division of 1832 Asset Management L.P.
Purchaser of Vancouver-based investment firm accused of falsifying info to get $172M loans – Vancouver Sun
Article content continued
The PI Financial purchase loans were personally guaranteed by Ng, according to IIROC.
As security for the loans Ng granted security interest in Chippingham securities accounts, and later PI Financial accounts, which he said were owned by him and held tens of millions of dollars.
However, IIROC says Ng did not actually own, control or have trading authority over the securities accounts and he and Metcalfe falsified ownership and control of the collateral used to secure the loan.
For example, Ng falsified the account statements, summaries and screen captures to vastly overstate the value of assets; created fictitious account statements; and altered securities account statements changing clients' names to his own name.
IIROC said, in reality, accounts held by Ng totalled about $1.9 million.
Metcalfe perpetrated fraud as he directly and actively participated with Ng, said IIROC.
In 2019 and early 2020, Ng borrowed a further $40 million from the Canadian lender, also based on falsified collateral, said IIROC.
In 2019, Ng borrowed another $32 million from a third lender, also based on falsified collateral.
Q3 2020 venture capital investment in Canadian tech lowest in two years, CVCA finds – BetaKit
Venture capital investment in Canada took a major dip in the third quarter (Q3) of 2020, according to the Canadian Venture Capital and Private Equity Association (CVCA).
Investment in Q3 dropped by 63 percent year-over-year, with just $891 million across 126 deals (all dollar figures are in CAD). This is also 47 percent less than the total investments made in the second quarter (Q2) of 2020.
"The realities of COVID and the continued strength of valuations is apparent in the deal flow."
CVCA CEO Kim Furlong attributed the decreased venture capital investment to the COVID-19 pandemic. "The realities of COVID and the continued strength of valuations is apparent in the deal flow," she said, noting that Q3's results are more aligned with the deal flow challenges created by the pandemic than those from Q2.
"The strength of Q2 was in many ways a combination of GPs further capitalizing their portfolio and the added capital injections of BDC and EDC matching programs," said Furlong.
The second quarter of 2020, which was the first quarter that reflected the effect of the COVID-19 on the market, saw Canadian venture capital investment reach a record high – much to the surprise of industry leaders. In the quarter, $1.66 billion was invested across 145 deals, a 23 percent year-over-year increase and more than double the amount invested in the first quarter of 2020.
At the time, Furlong attributed the deal flow to stimulus and incentives from the federal government, as well as VC firms "doubling down" on investing in the "leading stars" in their portfolios.
Last quarter was also the second-biggest quarter for Canadian venture capital investment over the last number of years, only beat out by Q3 2019, which marked the highest dollar amount ever invested in Canadian companies ($2.48 billion).
RELATED: Late-stage AI deals push Waterloo Region's venture funding to five-quarter high in Q2 2020
A direct correlation can be made between Q3 2020 and Q3 2019, as both quarters saw 126 deals, though with notably different dollar amounts invested.
While Q3 2019 saw 12 mega deals, this latest quarter only saw three such deals reported: Vancouver-based Chinook Therapeutics' $140 million pre-IPO round; Kitchener-based ApplyBoard's $70 million Series C extension; and Calgary-based Attabotics' $66 million Series C round.
Much like Q2 2020, the third quarter continued to see the largest amount of capital going towards later-stage deals. Later stage represented 45 percent of the total investment with $1.6 billion over 57 deals. Early-stage received 42 percent of investment, while eight percent went to the seed stage.
The data shows a noticeable change in early-stage venture capital investment in Canada, when compared to Q3 2019. Despite the large number of later stage mega-deals last year, early-stage companies still received the largest portion of investments, with later-stage pulling in just 23 percent.
This reflects trends that have been seen throughout 2020 where investors are looking to bolster their portfolio companies, with limited investment in new and earlier stage companies.
Investment by sector, region, private equity
Investment in the information, communication and technology sector remained strong, as did the regions that receive the most amount of capital. Ontario led the way, followed by Quebec and British Columbia.
An interesting juxtaposition to CVCA's national report is the recent data from Hockeystick. Disclosure: BetaKit is a Hockeystick Tech Report media partner. In two reports published Wednesday, Hockeystick found that the Greater Toronto Area (GTA) and British Columbia (BC) had positive quarters for venture capital investments.
Following two disappointing quarters for venture funding of startups in the GTA, the region reached a yearly high. In BC, the tech ecosystem saw "robust venture capital deal activity" in Q3. Hockeystick's report stated, "COVID-19 has not slowed down deal activity in the [BC] region, but its impact can be seen in the types of companies raising funds."
Notably, Hockeystick's data is sourced through exclusive partnerships with organizations like the CVCA and the National Angel Capital Organization, as well as data from startups using its platform and public data sources.
The CVCA also reported that private equity investment was down in Q3 2020, with $1.4 billion invested over 155 deals compared to $1.9 billion over 177 deals last year. The report stated that year-to-date private equity activity is tracking 25 percent below the four-year average in both dollars invested and deals.
Photo by Adeolu Eletu via Unsplash
New investment in Waterloo Region soared in 2020 despite pandemic – TheRecord.com
WATERLOO REGION — At the start of 2020, back before most of us had even heard of COVID-19, Tony LaMantia had delivered a fairly standard economic forecast to his board of directors at the Waterloo Region Economic Development Corporation (EDC).
The Waterloo EDC is often the first point of contact for companies looking to locate, relocate or expand in Waterloo Region, and its president and chief executive had forecast they would help close about a dozen new investment deals and attract about $150 million worth of new investment to Waterloo Region in 2020.
The numbers were certainly attainable — after all, between 2016 when Waterloo EDC launched and the end of 2019, the group had helped deliver more than 40 deals and $800 million worth of investment. The forecast was also a little lower than 2019, which saw about $201 million and 15 deals.
Then COVID-19 hit, shocking the global economy. LaMantia was forced to revise and lower his projection to about five or six deals worth about $90 million, and there were several board meetings between March and May to discuss how the agency should respond.
"Unlike other organizations across the country, we didn't retrench," said LaMantia in an interview with The Record. "My board said … don't worry about this year, just do what we need to do."
When the dust settles on 2020, the Waterloo EDC will have fallen short of its early target for deals — it closed 11 by the end of October — but the agency blew past its initial investment goal of $150 million by helping to bring in more than $221 million, along with 416 new jobs to the region.
"We actually did better than 2019. That's one hell of a story," LaMantia said ahead of the annual Waterloo EDC public information meeting Thursday morning when the numbers were officially announced.
The final numbers for 2020 also don't include the expansion of Amazon into Cambridge and Kitchener, and the announced expansion of Google in Kitchener — deals that were made without the direct aid of Waterloo EDC, LaMantia said, and should create hundreds of more jobs.
When the pandemic first struck, LaMantia — along with local political and business leaders — got right to work and developed a Business and Economic Support Team to help ensure two-way communication was strengthened between politicians at all levels and the business community to help both groups respond quickly to the ever-changing pandemic landscape.
One of the biggest success stories in this region in 2020 has been its ability to pivot and retool to meet the increased need for personal protective equipment (PPE). Waterloo Region went from almost no local suppliers at the start of the year to more than 90, bringing in approximately $80 million of new investment in just a few months.
LaMantia can remember calling PPE manufacturers around the world trying to secure more equipment for Waterloo Region in the earliest days of the pandemic.
"I never want to go through that again," he said.
How did Waterloo Region respond so quickly to the need for PPE?
"The short answer is because we could," said LaMantia. "We had the ingredients, we had the manufacturing base, we had the know-how, but more importantly there was the underlying attitude of 'this is the need so let's just do it.'"
In 2019, the non-profit Waterloo EDC received roughly $3 million in funding from federal, provincial and municipal governments, according to the group's 2019 annual report. The bulk ($2 million) came from municipalities.
Including the recent 2020 numbers, the Waterloo EDC has helped close 56 deals that have brought in more than $1 billion in new investment to this community, and creating approximately 3,500 new jobs since 2016.
About 39 per cent of that investment has been in Kitchener, followed by Cambridge (37.5 per cent), Waterloo (11.9 per cent) and the Townships (11.5 per cent).
Looking ahead to 2021, it's tough to say if Waterloo Region will continue to see strong investment as the pandemic continues. LaMantia couldn't say for certain if there would be a lag on new investment that could spill over to next year as companies rein in spending while the pandemic drags on.
Loading…
Loading…Loading…Loading…Loading…Loading…
LaMantia is hopeful that news of numerous promising vaccines are in development, along with a new administration in the White House, could go a long way in easing global uncertainty.
"Q1 will be really, really important," for understanding how the rest of the year will go, he said.
Waterloo EDC has forecast about six deals and about $57.5 million worth of investment in this region should close in the first few months of 2021, and even more deals worth an estimated $108 million look very promising and could close by the end of the year.