Fake versions of Samsung Galaxy S21 Plus and Ultra are already out – gizmochina
While Samsung is getting set for the launch of its latest Galaxy flagship smartphone on 14th January 2020, it seems that fake versions of the Galaxy S21+ and Galaxy S21 Ultra are already available.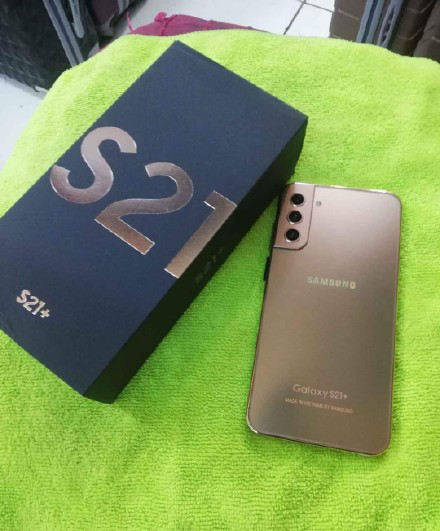 According to an iFeng report, fake imitations of the South Korean tech giant's latest high end handset are already out in the market. This arrives just prior to the launch conference for the 2020 Galaxy flagship series from Samsung. The report also featured images of the copycat variants of the Galaxy S21+ and the Galaxy S21 Ultra. Looking at these images, it can be observed that both devices resemble previously leaked renders and designs of the Samsung flagship.
In other words, the actual Galaxy S21+ and Galaxy S21 Ultra might also feature a similar physical appearance, although, that is just speculation so take it with pinch of salt for now. While both devices have yet to be officially be unveiled, previous reports have mostly revealed the specifications of the devices. The Galaxy S21+ features a 6.3 inch FHD+ display with a 120Hz refresh rate, while the Galaxy S21 Ultra sports a 6.9 inch 2K display.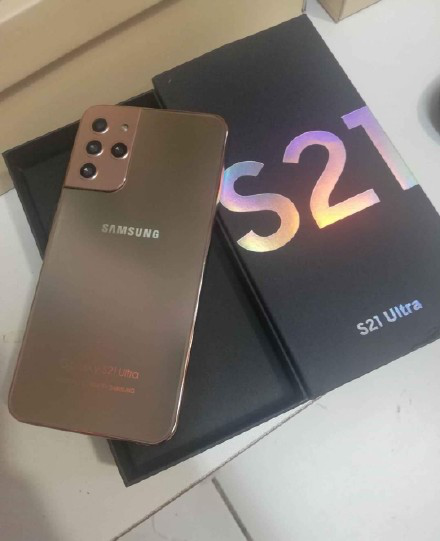 Under the hood, the entire lineup will likely sport the Qualcomm Snapdragon 888 SoC paired with up to 16GB of RAM and 512GB of internal storage. On the other hand, the non Snapdragon variants will house the new Exynos 2100 processor. Unfortunately, these are just versions of the device so this isn't a reliable source of information regarding the upcoming flagships, so stay tuned for the launch January 14 conference, which we will be covering.
ALWAYS BE THE FIRST TO KNOW – FOLLOW US!
Samsung Galaxy Tab Active3 Review – Forbes
At CES 2021, Samsung launched its new enterprise tablet, the Galaxy Tab Active3. The Galaxy Tab Active3 targets the mobile workforce. In 2021, much work is getting done in odd places. In the front seat of a car, in an office, or outside on a construction site. The Galaxy Tab Active3 will serve those types of workers in industries ranging from retail to transportation and beyond.
Samsung sent me one of its new Galaxy Tab Active3 to review. I admit I am not a huge tablet user, but rather an enterprise PC fanatic due to my work nature. With that said, I do enjoy using a tablet for checking email, browsing the web, streaming entertainment, and snapping pics. I spent a couple of days using it in addition to my PC, and below is my experience.
My configuration
I will start by outlining my configuration. My Galaxy Tab Active3 came with an 8″ display at 1080P resolution, Exynos 9810 processor, 4GB of RAM, 64GB of storage, 5050mAh battery, and Wi-Fi 6 connectivity. Like most Samsung devices, there is the ability to add up to an additional 1TB of storage via microSD. There are 4G LTE enabled versions of the system available, but mine was the standard Wi-Fi configuration. The Galaxy Tab Active3 comes with IP68 water and dust resistance certification and MIL-STD-810H military-grade certification as well.
Build quality
The Galaxy Tab Active3 comes in Samsung's signature packaging with a system image on the front and an S Pen draped down the box's side. Once I took the system out of the box, I installed the removable battery, replaced the back covering, and dropped the tablet into the rugged case that comes with the Galaxy Tab Active3. The tablet didn't feel very rugged until I dropped it into the case. I noticed immediately that this case feels durable and fits the tablet like a glove. It was tough to get the case off once I put it on, I guess even more reason to leave it on. I felt like a could drop this tablet down the stairs and not sweat it a bit. I was able to toss the tablet into my backpack with no worry of cracking the display or denting the device. Overall, I like the design of the Galaxy Tab Active3. The device is sleek, lightweight, and, most importantly, durable.
The system comes with a USB-C charging port, Pogo Pin, audio jack, power button, volume up and down, and a programmable button. The Galaxy Tab Active3 also comes with a 13MP rear camera with flash and a 5MP front camera.
Display
The Galaxy Tab Active3 has an 8″ display at 1920 x 1080P resolution. It isn't edgeless like Samsung's smartphone lineup but instead has thicker edges. The display borders aren't necessarily a bad thing, but it is worth calling out. I found the display to be extremely responsive to touch. The virtual keyboard onscreen was surprisingly easy to type on. The individual keys were a little too small for my liking, but it worked well when I did use the keyboard. I was impressed with the S Pen pairing with this display. I used the S Pen to scroll through Forbes articles and switch between YouTube videos with ease. There was very an instance where I felt uncomfortable using the pen with the display. Another plus is that the S Pen fits conveniently into the top of the case. It is sometimes hard to pull the pen out, so don't worry about it falling out of the case.
Performance and battery life
Both the fingerprint scanner and biometric face login were smooth to use. I had no trouble using either option as a secure way to log in. As far as performance goes, this tablet was able to do everything I asked of it. I mostly used it for light productivity workloads like checking email, watching YouTube videos, and snapping pictures. But for those workloads, I never had a hiccup or lag. I felt comfortable using the tablet for all my G-Suite apps like Google Hangouts, Google Meet, and Google Drive. The photos that I captured on the devices didn't blow me away, but the tablet will work well for scanning barcodes or snapping a quit picture of a document at work. I was getting around 6 to 7 hours of battery life on a day's typical use. When I upped the display brightness and streamed more video content, that brought me into the 5-hour range. You can always purchase an additional 5050mAh battery and swap it out for more uptime. The benefit with the swappable batteries is that all you're swapping is the battery, not the full device. While this equates to more batteries, you won't need too many spare devices. The audio on the device came through loud and clear. I was 10+ feet away from the tablet while listening to a YouTube video, and I could hear the audio clearly with ease. The Android 10 OS worked great for my use case and but I welcome the upgrade to Android 11 soon.
Another welcomed addition is "glove mode." The mode allows users the ability to use the display while wearing gloves. I turned on glove mode in display options under the device settings, and it worked well. I was able to swipe and navigate on the device with a high degree of touch accuracy. I can see anyone working on construction sites, oil and gas sites, or anyone working in outdoor occupations loving this feature. I understand I am not the target audience of this tablet, so take my statements about performance and battery life with a grain of salt.
Pricing
The Galaxy Tab Active3 is available now in the U.S. for purchase. The system's standard Wi-Fi configuration will start at $489.99, while the LTE-enabled version starting at $589.99.
Wrapping up
All in all, I was pleased with my experience with the Galaxy Tab Active3. There is something oddly satisfying about having a rugged device, knowing that it is still likely to perform if you drop or abuse the machine. The Galaxy Tab Active3 had a great display and good battery life wrapped in a small, durable form factor. I was impressed with the enterprise features and capabilities of this new tablet-like Samsung wireless Dex, Wi-Fi 6, and a programmable key. I can see this tablet being used and abused by mobile and frontline workers, and I believe it is up to the task. I do not doubt that this tablet can contribute to some meaningful productivity boosts to enterprise users.
If you're an enterprise with a mobile workforce or frontline workers, The Galaxy Tab Active3 needs to be on your consideration list.
Note: Moor Insights & Strategy writers and editors may have contributed to this article.
Moor Insights & Strategy, like all research and analyst firms, provides or has provided paid research, analysis, advising, or consulting to many high-tech companies in the industry, including 8×8, Advanced Micro Devices, Amazon, Applied Micro, ARM, Aruba Networks, AT&T, AWS, A-10 Strategies, Bitfusion, Blaize, Box, Broadcom, Calix, Cisco Systems, Clear Software, Cloudera, Clumio, Cognitive Systems, CompuCom, Dell, Dell EMC, Dell Technologies, Diablo Technologies, Digital Optics, Dreamchain, Echelon, Ericsson, Extreme Networks, Flex, Foxconn, Frame (now VMware), Fujitsu, Gen Z Consortium, Glue Networks, GlobalFoundries, Google (Nest-Revolve), Google Cloud, HP Inc., Hewlett Packard Enterprise, Honeywell, Huawei Technologies, IBM, Ion VR, Inseego, Infosys, Intel, Interdigital, Jabil Circuit, Konica Minolta, Lattice Semiconductor, Lenovo, Linux Foundation, MapBox, Marvell, Mavenir, Marseille Inc, Mayfair Equity, Meraki (Cisco), Mesophere, Microsoft, Mojo Networks, National Instruments, NetApp, Nightwatch, NOKIA (Alcatel-Lucent), Nortek, Novumind, NVIDIA, Nuvia, ON Semiconductor, ONUG, OpenStack Foundation, Oracle, Poly, Panasas, Peraso, Pexip, Pixelworks, Plume Design, Poly, Portworx, Pure Storage, Qualcomm, Rackspace, Rambus, Rayvolt E-Bikes, Red Hat, Residio, Samsung Electronics, SAP, SAS, Scale Computing, Schneider Electric, Silver Peak, SONY, Springpath, Spirent, Splunk, Sprint, Stratus Technologies, Symantec, Synaptics, Syniverse, Synopsys, Tanium, TE Connectivity, TensTorrent, Tobii Technology, T-Mobile, Twitter, Unity Technologies, UiPath, Verizon Communications, Vidyo, VMware, Wave Computing, Wellsmith, Xilinx, Zebra, Zededa, and Zoho which may be cited in blogs and research.
Fortnite: Which football club outfits are on the game, what is the Pele Cup & how to get Pele's Air Punch Emote – Sporting News
Fortnite creator Epic Games has revealed a new major tie-in with the world of football for the battle royale game's players.
Its latest update features skins from the likes of Manchester City, Inter and Juventus, as well as several honours to Brazil hero Pele.
With new wearable club shirts, the introduction of the Pele Cup and a new Pele celebration for gamers, Goal has what you need to know about the new Fortnite update.
Which football club outfits are in Fortnite?
Epic Games announced a partnership with a slew of some of the biggest clubs in world football for its latest version of Fortnite skins.
The latest "kickoff set" involves 23 different club kits that players will be allowed to choose from and wear in the game, featuring teams from Europe, the United States, Brazil and more.
The full list of 23 clubs involved is:
– AC Milan
– Atlanta United
– Bahia
– Borussia Monchengladbach
– Celtic
– Cerezo Osaka
– Inter
– Juventus
– LAFC
– Manchester City
– Melbourne City
– Rangers
– Roma
– Santos
– Schalke
– Seattle Sounders
– Sevilla
– Sporting CP
– Sydney FC
– West Ham
– Western Sydney Wanderers
– Wolfsburg
– Wolves
What is the Pele Cup in Fortnite?
Epic has paid tribute to legendary Brazil icon Pele for a new player-themed emote and tournament.
The Pele Cup is a Fortnite Limited Time Mode (LTM) taking place on January 20.
"Who better to kick off a global football program than one of the greatest players to ever live?" said Nate Nanzer, head of global partnerships at Epic Games.
"We're super excited to be able to bring Pele's famous air punch celebration into the game.
"We also have a really exciting tournament that we're going to be running where any Fortnite player will be able to sign up and compete to try to win both outfits and the Pele emote early, prior to launch, for free."
How do you get Pele's Air Punch Emote in Fortnite?
In addition to the Pele Cup, Fortnite players will be able to emulate the legend's iconic World Cup celebration – the Air Punch – with their victories in-game.
The Pele Air Punch Emote is available to purchase in the Fortnite item shop beginning January 23.
Players will also be able to win the Air Punch Emote for free before Saturday by placing in the Pele Cup tournament on January 20.
"Introducing Pele to millions of young gamers on their terms provides an entirely new platform to grow his legacy," says Craig Howe, CEO of Rebel Ventures.
"We're excited to see Pele seamlessly integrated into the Fortnite universe, and continue to build on his incredible life and football journey."
Adding resistance bands to at-home workouts growing East Coast fitness trend – TheChronicleHerald.ca
Sara Ericsson
COVID-19 threw a wrench into much of 2020 and shifted the world, including gym spaces, to our homes.
With this shift came at-home working and working out, with anyone looking to maintain fitness having to do so within their own walls. This time seems to have also spurred interest in different workouts and fitness tools, with Google data showing resistance bands were the most-Googled exercise tool in 2020.
Data shows interest in resistance bands – essentially, elastic bands commonly used for strength training – peaked in March and April, which coincides with the pandemic's first wave in Canada.
It's something Nova Scotia-based personal trainer Rick Horsman says makes perfect sense for a couple of reasons: first, because the tool is easily accessible and plastered across social media, and secondly, because it's easy to add to any at-home workout.
"Gym gear is very expensive but you can spend very little on resistance bands and get a great workout at home," he says.
---
---
An affordable option
Horsman doesn't remember a time when resistance bands weren't a part of the workout scene and he says they've been around for all of his 14 years in the fitness industry.
Horsman is the personal training and resistance training leader representative for the Nova Scotia Fitness Association and also runs his Rick My Trainer fitness studio in Cole Harbour, where many of his classes incorporate resistance bands.
"Resistance bands are great mainly because they are accessible, affordable, and versatile," he says.
The tool is one that many other trainers incorporate into their personal and class workouts, in a variety of ways. Prince Edward Island gym owner Denee Gallant Ramsay used resistance bands in her live virtual classes over Zoom when her Eternal Fitness gym in Rustico was closed during the pandemic's first wave.
Gallant Ramsay, whose fitness classes provide individualized programming in group settings, says resistance bands provided a simple and effective solution to at-home workouts and allowed these classes to still be individualized, with each person using their band in different ways.
"These bands are the best bang for your buck. They are convenient and cheaper than other gym equipment," she says. "These mean you don't need a bunch of weights to get different resistances."
Who can use them?
Resistance bands come in different sizes, shapes, and levels of resistance, with each being intended for different skill sets and uses. Horsman says common types include loop bands and tube bands with handles. Others, like heavy-duty monster bands, are more of a niche category.
Gallant Ramsay says this range means there is a resistance band for everyone and every ability, meaning they can be used to assist an athlete attempting a pull-up or a senior in physiotherapy or rehabilitation, and are great for all ages.
"There are bands with very light resistance, which can be used by seniors or individuals who maybe have an injury and need a light resistance. As long as you keep proper technique and body positioning, anybody can use them," she says.
Other common uses for loop and tube resistance bands include leg and glute workouts, or bicep curls. Horsman says that with the variety of bands comes a variety of workout possibilities, meaning band users should take some time and research different routines that might work for them.
"Generally, it's a low-impact and potentially low-intensity alternative for the general public," he says.
---
---
Not the only solution
Horsman says resistance bands are a tool that can be very gentle or really tough, depending on how they're used. This is why he says it's key to research routines before attempting them.
The personal trainer also cautions against using resistance bands as a single tool in fitness, as using any one exercise without combining it with others can have serious ramifications.
"You don't build your house with only a hammer," says Horsman.
Roy Sullivan is the owner of Reps Fitness gym in St. John's, N.L., and says he recommends people view resistance bands as a great compliment to their existing fitness regime, as the tool should be one of many elements incorporated into a workout.
"If someone biked all the time, it's a very one-directional view of working out. We should also walk, jog, row, ski – you've got to mix it up and keep your body guessing," he says.
Sullivan says the only major drawback of resistance bands is how the tool becomes more resistant as it is used, meaning the further someone pulls a resistance band, the harder they have to pull. Sullivan says this increased resistance can lead to asymmetrical muscle growth.
"If I have a resistance band and I do a standing bicep curl, and curl it towards my shoulder, the resistance gets stronger as my arm goes up – it's not consistent throughout the entire movement," says Sullivan.
Fitness and pandemic
Whether it's a workout that includes resistance bands or not, Gallant Ramsay says finding a routine that you enjoy is vital to maintaining a fitness routine.
"Fitness is about longevity, so find something you enjoy, whether it's dance, workout videos, or one-on-one personal training sessions through Zoom," she says. "If you don't like it, you're not going to do it."
Horsman says a fitness routine can be a great way to help control or get rid of stress, which he says many people are likely facing as the COVID-19 pandemic continues. He says the added benefit of finding a workout regime and sticking to it can also give someone a feeling of accomplishment.
"People feel better mentally, their blood pressure is often regulated and their stress goes away. The mental health benefits of working out is probably the most beneficial part," he says.
Sullivan says this boost to a person's mental health is the least-recognized but most important aspect of a fitness routine. The feedback he hears from his gym members of how their workout routines have helped them manage their stress during the pandemic proves that a routine – and one that includes resistance bands – is a little thing that could help people in a big way.
"Fitness gives you mental clarity and improves your mental health. This is what is most important, especially during these COVID-19 times," he says.
RELATED: