Fed's Rate Hikes Aren't Bulldozing Commercial Real Estate— Yet. – Forbes
Wednesday's announcement by the Federal Reserve of another ¾ point interest rate increase continues the central bank's grim war with inflation. Higher rates are doing damage across the economy, which has never stabilized after the COVID-19 shock. But commercial real estate, vital to cities' economic and fiscal well-being, hasn't taken a big hit—yet.
Ever-higher interest rates are slowing the economy, and if the Fed keeps this up, it will induce a recession (which seems to be its goal.) Although some detected a softening in Chairman Jay Powell's remarks on today's rate hike, stock markets dropped sharply in reaction to Powell saying it was "premature" to consider suspending increases, saying "we have a ways to go." That doesn't bode well for the economy, or for jobs and demand, or for commercial real estate.
Cities and urban experts are especially worried about the impact on commercial real estate, which still has not recovered from the COVID-19 pandemic. That induced a rise in working from home (WFH) and a parallel drop in office occupancy, and there are signs those impacts are becoming somewhat permanent. The much-watched Kastle Office Occupancy barometer, measuring keycard swipes in ten major real estate markets, has been trending slowly upward, but the ten-city average still hasn't broken 50%.
Forbes' Jonathan Ponciano points out the Fed has now pushed interest rates to their "highest level since the Great Recession." The Fed is reacting to continuing high inflation, even though many economists argue inflation is being driven by factors outside the Fed's control, including food and energy price hikes caused by Russia's aggressive war in Ukraine.
The Fed-induced slowdown has put downward pressure on office building rents and also thrown a shadow over future office construction. Cities depend on office work to provide jobs, both directly and for lower-paid workers who provide services like restaurants, security, and cleaning. The office sector also pays taxes, rents to landlords, and interest payments to banks.
These pressures on commercial offices worries many observers. Some scholars predict a commercial real estate "apocalypse," seeing downward pressure on real estate values, and cheaper and shorter-term leases reflecting reduced demand as landlords scramble for tenants. Their analysis for New York City predicts "long-run office valuations that are 39.18% below pre-pandemic levels," which could lead to a "fiscal doom loop" for city budgets.
It isn't just scholars who are worried. In August, the Federal Deposit Insurance Corporation (FDIC) noted a concern about banks with large commercial real estate (CRE) concentrations, and said examiners will "be increasing their focus on CRE transaction testing," especially on new loans and risks to bank balance sheets.
Thus far, we aren't seeing a CRE meltdown. On the one hand, there's downward pressure on property prices because as Eliot Kijewski of Cushman and Wakefield points out, "buyers' inability to access credit at the once-historically low interest rates is chilling the investment market."
But loan repayments aren't collapsing. The Mortgage Bankers' Association reports third-quarter delinquencies on commercial and multifamily lending actually fell slightly, part of a downward trend in 2022. Retail and lodging loans continued to be the worst, but even there delinquencies are moving down.
Delinquencies aren't worsening because tenants' rent payments haven't collapsed, allowing landlords to pay their loan charges. CommercialEdge reported that September average office rents were down "2.4% year-over-year," with a lot of geographic and sectoral variation—not increasing, but not a collapse.
There's anecdotal data that clients are are pursuing high-end Class A office space, although they may be moving from existing, less desirable offices. Those older, less modern offices they are leaving are the big worry hanging over the sector and over cities.
Commenting on some positive moves by large New York companies into expensive new Class A offices, the New York Post quoted Jeff Peck of Savills saying "the subtext is who is going to absorb the spaces they're leaving?" He noted that economic troubles for less affluent tenants will lead to demand for reduced rents and that "will cause real pain to these Class B minus buildings."
That's the essential commercial real estate and city budget problem from the Fed's recession drive. Smaller businesses and non-profits will stop growing or shrink (or go out of business) in a recession, lowering demand for their office space. Some of those older buildings can be repurposed into residences, but that process takes time and requires more nimble policies from cities to encourage the transition.
And as Powell noted, the Fed likely isn't done raising rates and pushing for a recession. That will bring losses in jobs, businesses, and overall well-being, with the impacts falling hardest on low-income and vulnerable workers, and disproportionately on Blacks and other minorities.
So we don't yet have a commercial real estate "apocalypse." But the Fed 's push for a recession means cities and the commercial office sector likely have further to fall.
Latest real estate numbers for Delta, BC – Delta Optimist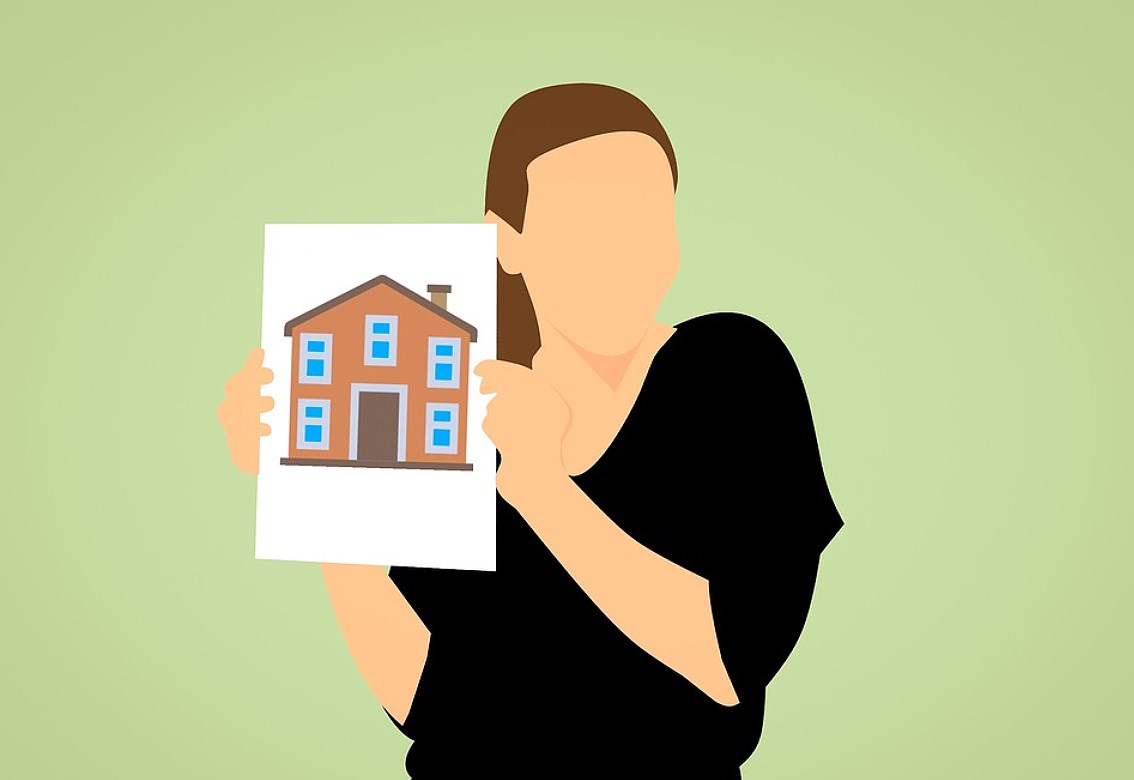 Things are lagging more than usual when it comes to real estate activity in Delta and the Lower Mainland.
The Real Estate Board of Greater Vancouver (REBGV) says that while November is typically a quiet month of market activity based on seasonal patterns, last month's home sale and listing totals lagged below the region's long-term averages.
The REBGV reports that residential home sales in the region last month saw a 52.9 per cent decrease from the sales recorded in November 2021, and a 15.2 per cent decrease from the homes sold in October 2022.
Last month's sales were also 36.9 per cent below the 10-year November sales average.
According the REBGV, the benchmark price for a single-detached house in Ladner last month was $1,298,700, down 1.4 per cent from the previous month while down 3.6 per cent from November 2021.
The benchmark price for a Tsawwassen detached house last month was $1,464,800, down 4.6 per cent from the previous month while down 2.5 per cent from November 2021.
The REBGV also notes the benchmark price from a townhouse in Ladner in November 2022 was $909,900, down 3.4 per cent from November 2021. The benchmark price for a Tsawwassen townhouse last month was $925,500, down 4.1 per cent from November 2021.
The benchmark price for a Ladner condo last month was $699,400, which is up 10.9 per cent from the same time last year, while a Tsawwassen condo was $718,200, which is up nine per cent from the same time last year.
Meanwhile, the Fraser Valley Real Estate Board (FVRB) says that with sales this November were down almost seven per cent from October, and new listings were off by more than 20 per cent, the Fraser Valley housing market continues its slowing trend heading into the holiday season.
However, despite the market slowdown, opportunities are available, as evidenced by brisk turnover time frames.
According to the FVRB, the benchmark price for a single-detached house in North Delta last month was $1,272,600, down 10.3 per cent compared to November 2021.
The benchmark price for a North Delta townhouse last month was $827,900, down 2.1 per cent from the same time last year. The benchmark price for a North condo last month was $544,000, up almost seven per cent compared to November 2021.
Accacia tackles the real estate industry's massive carbon emissions problem – TechCrunch
The real estate and infrastructure sectors contribute about 40% of global carbon emissions, and part of solving the climate crisis is fixing how those industries work. Accacia gives large property owners a way to track their carbon impact in real-time by integrating with ERPs and property management systems like Yardi. It's already been deployed to over 20 million square feet of real estate in Asia and announced today $2.5 million in seed funding that will be used to expand across Southeast Asia, the Middle East, the United States and Canada.
The funding was led by Accel and B Capital. Participants included Blume Ventures, Good Capital, Zerodha's Rainmatter Fund, Loyal VC and angel investors.
Founded in 2022 by Annu Talreja, Piyush Chitkara and Jagmohan Garg. Before Accacia, Talreja worked for more than 15 years in real estate, with companies like AECOM and Marriott.
During that time, she saw an evolution in how the industry was affected by climate-related events.
"Climate change-led flash floods, hurricanes and forest fires have impacted property prices globally and rising energy costs have necessitated the use of alternative energy sources," she told TechCrunch. "Unlike many other sectors, the impact of climate change in real estate is 'here and now' and as someone who has worked on building design, construction and investments, the combination of my skill sets allowed me to look at this impact in a holistic way."
Accacia's target customers are large real estate owners and asset managers, including REITs, pension and sovereign funds, and developers. Most own and manage real estate AUMs of more than $1 billion. Accacia's platform can track carbon emissions from all investment asset classes, including commercial, retail, multi-family housing and data centers. It is also used by consulting firms that are serving real estate and infrastructure companies that have set net-zero goals.
Emissions tracked by Accacia include Scope 1 (direct emissions), Scope 2 (indirect emissions from purchasing generated energy) and Scope 3 (emissions from a company's value chain) for real estate, including embodied carbon, financed emissions and emissions from business operations.
An example of how Accacia can be used is a commercial real estate fund that has over 10 million square feet of assets. After it deployed Accacia, it was able to cut its direct emissions by 20% within the first six months of using the platform. Another client, a listed hotel company with more than 100 assets, used Accacia to reduce its Scope 3 emissions through the platform's vendor recommendation engine.
In a statement about the investment, B Capital partner Karan Mohla told TechCrunch, "As an industry, real estate and infrastructure requires a nuanced and focused approach towards climate reporting, adaptation and mitigation. Accacia is taking a leadership role in building a global platform in solving this challenge. A B Capital. we believe in their vision of building a tech-led and scalable SaaS platform to get to net zero targets for real estate owners and asset managers."
Property assessments expected to rise despite real estate cooling off – Times Colonist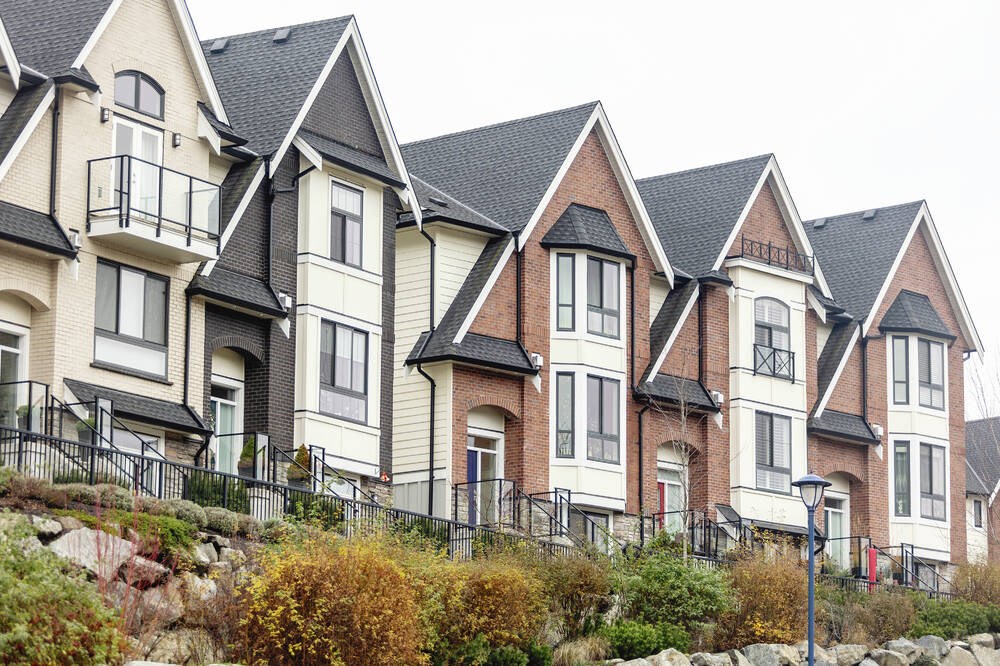 The after-effects of a blistering hot real estate market will be felt into 2023, as B.C. Assessment warns property owners to be prepared for a five to 15 per cent jump in their annual property assessments.
Although the market cooled off considerably across the province in the second half of this year, assessment values are still expected to eclipse those of last year, according to preliminary information gathered by the assessment authority.
Assessor Bryan Murao emphasized that assessments are based on market values for similar properties sold up to and around July 1 of this year, a few months after property prices peaked in March and April.
Since July 1, the market has changed as interest rates continue to rise and overall sales volume has declined, he said. "As a result, your next property assessment will likely be higher than what the current market value might be."
The new assessment notices will be mailed out in the first week of January.
The assessment is the estimate of a property's market value as of July 1 and physical condition as of Oct. 31.
To determine value, assessors take into account current sales in an area as well as the size, age, quality, condition, view and location of a property.
In January 2022, homeowners in Greater Victoria saw their annual property assessments increase by an average of 22 to 35 per cent — something that could happen again this year for some owners, Murao said.
The assessment authority is once again sending early notification letters to a small number of properties around B.C. that could experience an increase or decrease in value outside the normal range — including those facing a 30 to 40 per cent increase or decrease.
Murao said no single region experienced more of an increase than others. "What the market has done is quite smooth across the entire province — you've got typical changes everywhere," he said.
On Vancouver Island, the larger increases tend to be in urban areas, especially where new condo developments have been built, but there are no "hotspots" of note.
Changes in assessed value do not necessarily mean a change to amounts paid in property taxes — what affects individual property taxes are assessment changes relative to the average change in their community. A higher-than-average increase might bring higher taxes, while a bigger-than-average drop might decrease them.
Those who feel that their property assessments do not reflect market value as of July 1 can appeal, but Murao said the assessment authority does not expect to see much of an increase in the number of homeowners challenging their assessments this year.
Each year, more than 98 per cent of property owners accept their property assessments without proceeding to a formal, independent review.
Murao said one of the reasons for the low appeal rate is the public seems to have a better understanding of the true relationship between assessed values and property taxes.
aduffy@timescolonist.com