Flat year on horizon for region's real estate – Times Colonist
ANDREW A. DUFFY
Times Colonist
After a flat sales year in 2019, the Greater Victoria Real Estate Board is expecting another without shocks, surprises, slumps or super-charged growth.
"I suspect it will be more of the same," said incoming Victoria Real Estate Board president David Langlois. "There are no shocks we can see with respect to interest rates or any large world events, though obviously we can't predict those things, but in terms of the cycle, we are right on track.
"We typically go through a period of frenetic activity and price raises, then a relatively long, flat period when not a lot happens."
According to several real estate veterans, the frenetic periods of activity and price increases tend to last two or three years, while the plateau periods can last seven or eight years.
That's where 2020 finds itself — in the midst of what many believe could be another long, flat period. According to market figures released by the board Thursday, the region is coming off a year that boasted 7,255 sold properties, a 1.47 per cent increase from the 7,150 sold in 2018. The 10-year average for property sales is 7,413.
By comparison, the busy year of 2016 saw 10,622 sales, and another 8,944 in 2017 before things started to slow down again in 2018.
Langlois said the board saw its benchmark home-price index peak in the summer of 2018 to about $900,000, since then it has moderated a little, "but not much."
"[2020] will be an uneventful, unexciting, normal year from what we can tell," he said, adding last year there were few appreciable gains other than condo prices in the core areas and the single-family homes at the lower end of the market.
Langlois said he expects to see the higher end of the market continue to be soft, with the bulk of activity reserved for the lower end and entry level, a result of the federal government's mortgage stress-test rules.
In all, he expects it will be a relatively balanced market.
"The market is steady," Langlois said. That was the case as 2019 came to a close.
Last month, the board reported 402 properties sold with sales of condominiums up 17.5 per cent to 121 sold, compared with December 2018. Single-family home sales increased 13.8 per cent to 198 at the same time.
The benchmark price of a single-family home in the Victoria core in December was $855,000, down from $860,400 a year earlier. The benchmark price for a condo last month was $520,700, up from $503,000 a year ago.
Outgoing president Cheryl Woolley said 2019 was "active, slow to grow and low in supply."
"Last year, we saw many prospective buyers sit on the sidelines waiting for inventory to be added. As a result of this unmet demand, there was and continues to be a push from consumers to create townhomes and condos at accessible price points," she said.
In a year-end statement, Woolley reflected they had started the year by looking at measures taken by the federal and provincial governments to cool off a housing market that had already started to slow down after 2016-17.
She said tighter mortgage lending rules lowered consumer borrowing power and pushed more buyers into the mid- and lower-priced property market. The result was pressure on pricing.
"Although we did not see huge price increases though 2019 like we did in the run up through 2016, we do see buyers entering into multiple offer situations and competing for properties," she said.
The real estate market on the rest of Vancouver Island slowed down in 2019, as the Vancouver Island Real Estate Board reported total sales of single-family homes fell nine per cent to 4,119.
The average selling price, however, did jump five per cent to $535,577 last year, up from $511,839.
This full service Vancouver realtor enables clients to make strategic real estate decisions – Vancouver Is Awesome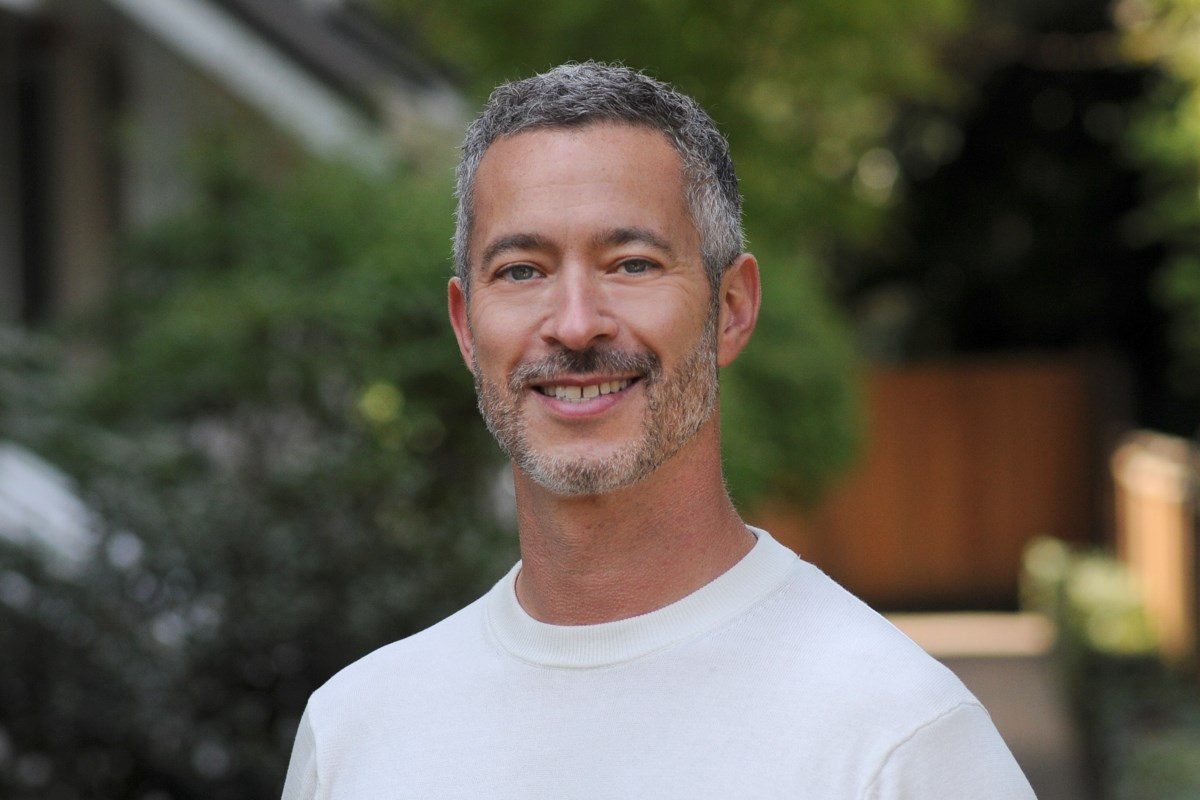 A child's crayon drawing, showing three happy people in front of their new home, graces the office of Andrew Lasko of Lasko and Associates. It was a gift from the eight-year-old daughter of a couple from the Philippines – a thank-you gesture for helping the immigrant family purchase a house in Canada by matching their budget with a motivated private seller.
While there have been many such satisfactory outcomes throughout his 10-plus years as a realtor, providing "full service and the right kind of experience for every client" takes effort, especially in a fast-paced and constantly evolving real estate market, says Lasko. "I keep this picture around and on tough days, I look at it and remind myself of why I'm doing what I do."
The idea of "full service" means different things to different people, and Lasko strives to gauge the exact level for ensuring his clients are comfortable. "That's why it's important to start with a conversation to understand their expectations," he says. "It's not just about whether they are looking for two or five bedrooms or what kind of amenities they want nearby. I am interested in learning what process works best for them; for example, do they like to be hands-on? Or do they prefer to outsource as many tasks as possible?"
His background in financial planning and analysis in the real estate, urban planning, banking and auditing industries – combined with a passion for community-building – give Lasko an advantage when it comes to enabling clients to make strategic real estate decisions.
He values "a methodical approach and due diligence" for collaboratively navigating an industry, where structures are useful but market trends sometimes require a quick response. That's where experience is a big asset, he believes.
"Over time, you get to know buying patterns; you see where things are offered and where people are looking," says Lasko. "I can help you explore real estate as a step towards achieving your overall financial and lifestyle goals. I can also speak intelligently about a range of financial products."
With many of his clients being busy professionals, including accountants, engineers, doctors and lawyers, Lasko aims to minimize the stress that can come with selling or buying a home. "I have pretty big shoulders, so you can trust me to carry much of the load," he says. "And I'm constantly challenging myself to go the extra mile, to uphold the ethics – and improve the reputation – of the profession."
Lasko grew up in Toronto and lived in Sydney, Australia, and Copenhagen, Denmark, before settling in Vancouver in 2007. Moving frequently inspired an appreciation of the "emotional strain that can come with the process, even if you're super-organized.
"The last time I moved, I had a spreadsheet. I hired a packer and a mover," he recalls. "I was going to wake up in one place and go to sleep in another."
Needless to say, it wasn't quite as stress-free as anticipated, he admits, and experiences like this have reinforced his commitment to offering his clients "the right experience.
"I really focus my attention on what they need," says Lasko, who loves to discover commonalities, for example, in demographic or socio-economic backgrounds. With his ties to the financial, Jewish and LGBTQI+ communities and his active lifestyle, there is always overlap, "like a Venn diagram," he notes.
Lasko also hopes to help enhance his clients' financial flexibility, perhaps by discovering unrealized value. "I love the fact that I can help people enter the market with a condo," he says, "and move their way up to million-dollar estates."
His efforts and results have not gone unnoticed, and Lasko has repeatedly earned professional recognition. Yet what matters most is when clients tell him he's "the best realtor," says Lasko. "This gives me the shivers, in a good way."
Andrew Lasko is featured in the 2022 Excellence in Real Estate Magazine.
The Pro and Cons of Real Estate Investing: What You Need To Know – ReadWrite
The outlook for the stock market and much of the economy remains uncertain. That being the case, many investors are looking for alternative spots to grow their portfolios. One of the best choices for a number of reasons is real estate. This exciting field offers benefits both obvious and less well-known that make it an excellent option for your money. But it's not suitable for everyone. Read on for an explanation of the advantages and disadvantages of real estate investing.
Pros of Investing in Real Estate
Many folks are familiar with some of the advantages of investing in real estate. But unless you've taken a closer look, you may miss out on some less well-known but equally valuable benefits.
Multiple Ways to Make Money
Real estate investments offer numerous ways to make money, regardless of your strategy.
For example, owning a rental property doesn't just make you money from the cash flow you receive each month after the property's mortgage and bills are paid. It also quietly earns money from appreciation as the property grows in value over time. At the same time, you bank additional money each month when you make the mortgage payment. This allows tenants to pay down the loan's principal.
Tax Advantages
Not only will you be able to deduct actual expenses required to operate and maintain the property, but you can also take a write-off for depreciation.
This on-paper expense costs you nothing out of pocket but can reduce your tax bill. When you sell the property in the future, you may also be able to take advantage of lower tax rates on capital gains. Alternatively, you might defer taxes entirely by buying a similar property in what's known as a 1031 exchange.
Protects Against Inflation
Inflation has been a major topic of discussion over the past months as prices continue to grow across the economy. These conditions are ideal for holding a tangible asset like an investment property.
As prices go up, the value of your property tends to increase as well, helping you avoid much of the pain of inflation. At the same time, you'll be paying back your loan in "cheaper" dollars, generally at a long-term fixed rate. As rents and other income grow over time, your mortgage payments will typically remain the same, improving your returns.
Diversifies Your Portfolio
All too often, people have their whole nest egg invested in the stock market, bonds, or similar financial instruments. This means that they've tied their long-term wealth entirely to these financial markets.
Real estate investments offer critical diversification, a key to any balanced portfolio. Few people can truly avoid economic downturns, but having diversified investments means you can lessen the blow and come out the other side as strong as ever.
You Don't Need a Lot of Money to Get Started
Many people may ignore real estate, thinking they don't have the cash to find a deal.
This isn't necessarily the case. Aside from common strategies like rental property investing or house flipping, real estate investors can also get started in low- or no-money-down systems like wholesale real estate.
Those who sell wholesale real estate do the legwork of finding great deals. They usually do this by aggressive and creative marketing to owners who may not even initially consider selling their home. Once they've found a willing seller, they connect them with a previously identified buyer who has the cash for an investment property but not the time to search for great deals.
For their work, the wholesaler typically receives a fee. They profit by selling the contract on the property to the end investor at a slightly higher price.
As you can see, this requires little initial investment from those interested in wholesale real estate, other than marketing costs and time spent networking with potential buyers and sellers. It can be an ideal way for would-be real estate investors to generate some capital. They can do so while growing their connections in the local market.
Real estate investors who are just getting started can also use more passive means like REITs, which are essentially mutual funds that hold real estate investments. These are basically hands-off investments but usually generate the lowest returns with the fewest incidental advantages.
Cons of Investing in Real Estate
Like any investment, real estate isn't perfect and isn't right for everyone. Before rushing into the real estate investment world, consider the following to avoid a potentially unpleasant surprise down the road.
Many Strategies Require Lots of Cash
We mentioned wholesale real estate above as an example of a low- or no-money-down strategy. However, wholesale isn't for everyone and every situation, and many other strategies do require a significant amount of money.
Depending on the property type and location, this could be anywhere from the low five figures to six figures or more. For some, this isn't an unreasonable amount of money. But for others just getting started, it might prevent them from taking advantage of good deals when they arise.
Investments Usually Aren't Easily 'Liquidable'
Most real estate investments are long term. If you put down ten or twenty grand on a mortgage, you're generally unable to access that money without selling the property, ending the investment.
In some cases, you may be able to take out loans or lines of credit to access the equity in properties without selling. However, these come with various fees and restrictions and take time to process. Therefore, real estate investments aren't the best choice for those who may need to access their money quickly and easily down the road.
Time (or Extra Money) Required
While many investments may be able to grow on their own with little management or involvement, real estate is not among them. You'll need to deal with finding tenants, conducting maintenance, and other day-to-day requirements of owning a property. Some may find their enthusiasm for real estate investing flagging after the third call in a week for a clogged toilet or locked-out tenant.
Of course, property management companies exist for precisely this reason, allowing professionals to take care of these things so you don't have to. But you'll need to give up some of your returns to pay any property managers, who usually take a cut of the rent they collect for you each month.
A Great Deal Lies Outside Your Control
You may do everything right when it comes to finding the right property, picking the right tenant, and managing correctly. Still, real estate investors face lots of factors outside their control.
The city your property is located in may change rental rules or zoning. Similarly, a huge new housing development could open up nearby. Your property's ideal neighbors may sell their home. They might be replaced by party animals who leave their lawn covered in trash. These are just a few downsides you're exposed to that you'll often have little notice of or way to avoid.
Real Estate Investing: A Top Way to Grow Your Money…But Not For Everyone
Those looking to grow their portfolio will find few better ways than real estate investing. From long-term buy-and-holds to wholesale real estate, there are so many strategies for investors to tailor to their financial needs and resources.
Still, it's crucial to remember that real estate may not be right for all investors. You should assess your situation and any potential deals carefully before jumping in. Who knows? You may be on the verge of an investment that changes your financial situation forever!
Image Credit: RODNAE Productions; Pexels; Thanks!
Canadian Real Estate Affordability Hits Worst Level Since The 90s: Bank of Canada – Better Dwelling