Florida real estate bombshell could destroy a lot of wallets
Last May, Florida Gov. Ron DeSantis passed legislation mandating emergency reserve funds for condominiums statewide after the tragic collapse of the 12-story Champlain Towers South in Surfside.
While lawmakers hope the condo law overhaul will protect residents from similar events, some market experts have warned that the mandatory reserves could destroy Floridians' wallets.
"These costs, they get passed on to the consumer in one way or another," Pinion Enterprises founder and CEO Joe Pinion said on "Mornings with Maria" Monday. "Here comes the budget buster: this stipulation [was] put in place by Gov. DeSantis to secure lives, but it's going to end up bankrupting a lot of people that didn't see this 50% hit coming."
Florida's Senate Bill SB 4-D includes requirements for preventative maintenance and construction inspections on buildings three stories or higher, and for condo associations to collect and maintain structural integrity reserve studies and funds.
Associations are required to perform a reserve cost analysis every 10 years for repair costs that meet or exceed $10,000. Associations must then mail their structural integrity studies to condo owners, who will contribute to the reserve together through an association-approved payment plan.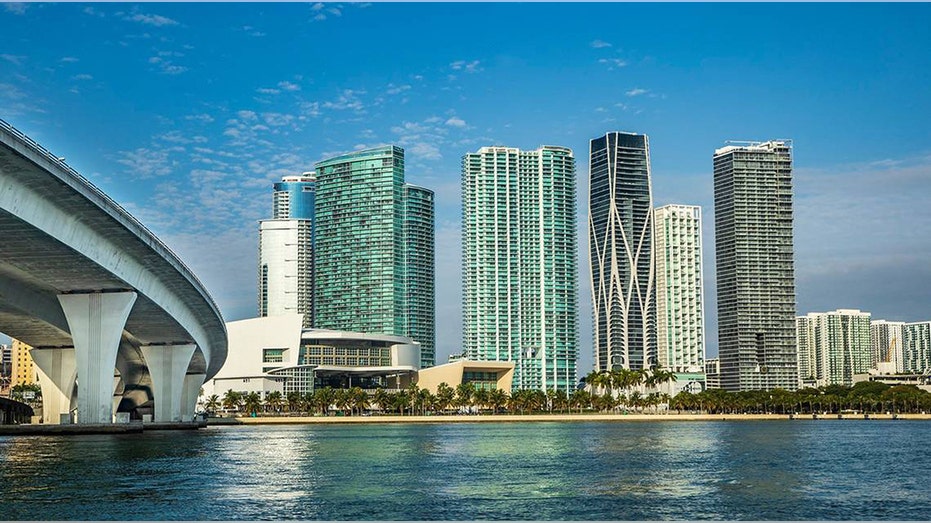 To fund a reserve pool of money, 50% or more of the total cost for a condo's repairs must be maintained.
Pinion explained how this could financially hurt landlords and Airbnb hosts, who may now have to pay additional housing costs under the new law.
"You're talking about people who have the Airbnb that they thought, 'Oh, all these people with their Airbnb business, this would be great, I was going to rent this property or I'm going to own this property, and then the actual income is going to eclipse what I have to either pay for that monthly rent or that monthly mortgage,'" the CEO explained.
Macro Trends Advisors founding partner Mitch Roschelle also cautioned that the reserves law will "create a dichotomy" between high-rise condos and single-family homes in Florida.
"It's going to make single-family homes potentially more desirable because you can control your own destiny," Roschelle said. "The other thing that we're seeing in Florida… after the Surfside catastrophe, people don't want to be on condominium boards anymore because it's a tremendous amount of liability."
"You're volunteering to give back to your community, basically, and you're potentially liable if you decided not to repair the seawall when it was supposed to be repaired," he continued. "So there's going to be a lot of shakeups down in Florida."
Champlain Towers was 40 years old and in need of major repairs when it collapsed on June 24, 2021. It's led to officials looking at the need to ensure other aging structures are safe, as 98 people were killed in the tragedy.
At the time, the Real Property, Probate and Trust Law Section of the Florida bar task force said 912,376 Florida condo units housing more than 2 million people are at least 30 years old, including more than 105,000 older than 50 years and nearly 328,000 built between 40 and 50 years ago.
Overall, Florida is reportedly home to more than 1.5 million condo units operated by 27,599 condo associations, an Associated Press report said.
The Associated Press contributed to this report.
Nanaimo Real Estate Market Report: January 2023
NANAIMO – Calm start to the year indicates a great time to buy
In January, 46 single-family homes sold in Nanaimo, down 33 per cent from December and 26 per cent from the previous year.
Active listings of single-family homes on the Mid-Island rose 108 per cent year-over-year, but dropped by 4 per cent from December.
The average price for a single-family home in Nanaimo was $795,527 in January, a 23 per cent drop from last year.
Montreal home sales down 36% from January 2022: Quebec real estate association
MONTREAL — The Quebec Professional Association of Real Estate Brokers says Montreal's January home sales fell to a level not seen since 2009 as the market slowdown continued.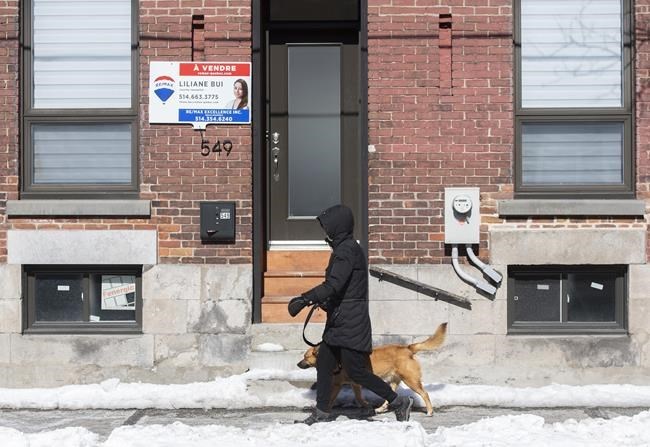 MONTREAL — The Quebec Professional Association of Real Estate Brokers says Montreal's January home sales fell to a level not seen since 2009 as the market slowdown continued.
The association says last month's sales totalled 1,791, down 36 per cent from 2,816 in January 2022.
Charles Brant, the association's market analysis director, says these numbers mean activity is approaching a historic low for the month of January and come as rising interest rates are weighing on homebuyers.
He says first-time homebuyers in particular are taking a cautious wait-and-see attitude despite recent drops in prices.
The median price of a single-family home edged down seven per cent to $500,000 year over year, while condos dipped three per cent to $370,000 and plexes dropped six per cent to $675,000.
As median prices fell so did new listings, which hit 4,598 compared with 4,808 a year ago.
This report by The Canadian Press was first published Feb. 7, 2023.
The Canadian Press
B.C. residential real estate investors unfairly 'painted as speculators': BCREA
Statistics Canada released data last week revealing 23.3 per cent of B.C. homeowners are also investors in the market. The Vancouver census metropolitan area (CMA) had an overall investment rate in condominiums and houses of 21.3 per cent.
"Investors often get kind of painted as speculators who are out to buy up housing and do nothing with it, or flippers or any other kind of pejorative terms that we add to investors. But what this data shows, and what's good to understand, is that they've really invested a lot in a primary rental in Canada," said Brendon Ogmundson. "A lot of the rental units that are being provided are smaller investors who own one unit and are renting it out."
Statistics Canada defines an investor as an "owner who owns at least one residential property that is not used as their primary place of residence." 
In B.C., 73 per cent of properties with multiple dwellings were owner-occupied investment properties. Investor-occupants are more common in the province, making up 9.6 per cent of owners.
This is due to a higher proportion of properties with multiple residential units – 11.7 per cent – such as laneway units or basement suites, according Statistics Canada. The national statistics agency said these types of units are more likely to be owner-occupied.
"So many owners in B.C. have chosen to also be landlords by renting out their basement suites or laneway houses and it's way, way different than any other province in this dataset," Ogmundson said. 

Statistics Canada data breaking down homeowners by investor-type. 
The region of Greater Vancouver A or Electoral Area A, which includes the University Endowment Lands, Barnston Island, Howe Sound communities, Indian Arm and Pitt Lake communities, had a higher proportion of houses and condominium apartments used as an investment at 42.1 per cent compared with the rest of the region. 
The City of Vancouver had a lower proportion at 32.5 per cent.
This difference is attributed to students attending the University of British Columbia, who are more likely to be renters or live in a second property owned by a family member, according to Statistics Canada. 
The proportion of condominium apartments owned for investment purposes by non-resident investors was the highest in B.C. among the provinces – seven per cent.
The rate of condominium apartments used as investment was lower in the Vancouver CMA (34 per cent) than the rest of the province.
Across B.C., non-residents and out-of-province investors owned 43,890 houses used as an investment. This number was typically higher in areas near the Alberta border. 
Out-of-province investors owned 1.6 per cent of homes in B.C., while in-province investors accounted for 9.8 per cent of all investors.