Forgot to Pre-Order Your MacBook Pro? Apple Store Pickup Is Now An Option – MacRumors
Pre-orders for Apple's new 14-inch and 16-inch MacBook Pro models opened last Monday immediately after Apple's "Unleashed" event, and soon after, shipping estimates for all configurations began slipping by weeks and in some cases by over a month.

If you weren't able to pre-order after Apple's event for whatever reason, there's still a chance to get a 14-inch or 16-inch MacBook Pro when they launch on Tuesday.
In Australia, and in countries in Europe and East Asia that have Apple retail stores, 14-inch and 16-inch MacBook Pros in the stock configurations are already listed as available for in-store pickup (update: in-store pickup is now available in the U.S. and Canada too). In the United Kingdom, for example, Apple's online store shows the following configurations as available to pick up in-store today.
14-inch MacBook Pro
Silver/Space Gray
8-Core CPU
14-Core GPU
16GB Unified Memory
512GB SSD Storage
67W USB-C Power Adapter
14-inch MacBook Pro
Silver/Space Gray
10-Core CPU
16-Core GPU
16GB Unified Memory
1TB SSD Storage
96W USB-C Power Adapter
16-inch MacBook Pro
Silver/Space Gray
10-Core CPU
16-Core GPU
16GB Unified Memory
512GB SSD Storage
140W USB-C Power Adapter
16-inch MacBook Pro
Silver/Space Gray
10-Core CPU
16-Core
16GB Unified Memory
1TB SSD Storage
140W USB-C Power Adapter
Availability wise, the only off-the-shelf model that doesn't appear to be widely available at U.K. retail stores is the top-spec 16-inch MacBook Pro with M1 Max chip, 32-Core GPU, and 32GB of memory, which costs a combined £3,299 ($3,499). This exception is likely to be replicated in other stores and countries.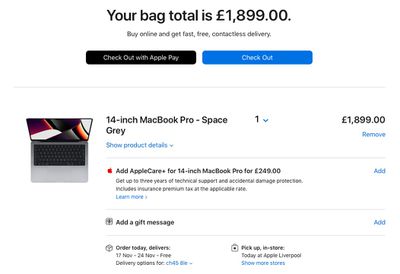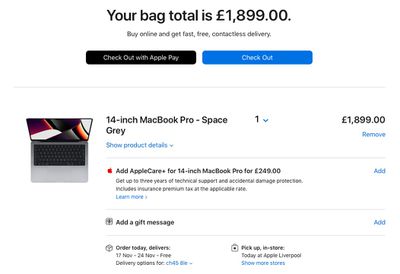 If you intend to pick up a new MacBook Pro, once you proceed to the checkout and click the blue "Checkout" button, select "I'll pick it up," then choose a store location, pickup date, and an available 15-minute check-in window from the options.
If you will be picking up the ‌MacBook Pro personally, enter your phone number. If someone else will be arranging the pickup, enter his or her contact information. The person making the pickup must be carrying a valid photo ID.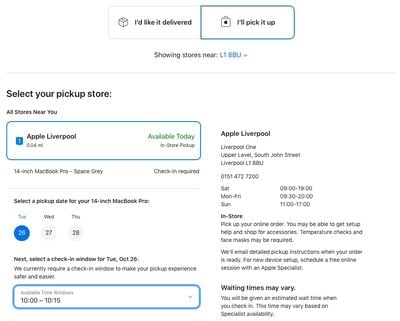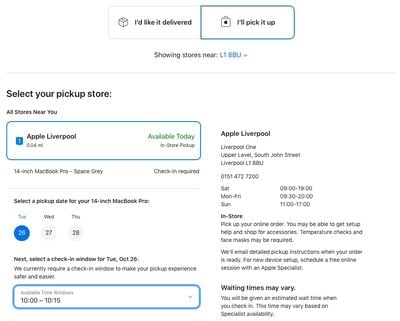 Then, proceed with the checkout process as usual. Once payment has been made, wait until you receive a pickup notification email or text message before picking up the ‌MacBook Pro. If you don't receive one, call the store. Since the ‌MacBook Pro is paid for ahead of time, the store will hold the device in its back room until you arrive. Your order will be held for 14 days.
Of course, another option is to simply walk into an Apple store on Tuesday, preferably right when they open. In some instances, you may have to wait in line, but the queues have typically been shorter in recent years and shouldn't be anything like as long as iPhone launch days. Note that temperature checks and face masks may be required. You can use the pickup tool on Apple's website to check if stores in your local area have stock, or call the store directly.
Fortnite Chapter 3 map hides some big secrets – Eurogamer.net
This weekend's big Chapter 3 launch – mere hours after Chapter 2's explosive finale – brought with it a brand new map bustling with fresh places to visit, several fan-favourite locations from the game's original map, and plenty of fun Easter eggs and secrets.
There's loads to explore already, but beyond launch there's already a lot more on the way. Next week will bring Spider-Man's web-shooters to the game as a way to swing around. An upcoming crossover for Gears of War will also see Marcus Fenix and Kait Diaz come to the Island.
Searching around the new Island, there are hints at future map changes. Currently, half of the map is covered in snow – but this is expected to recede over the back half of this season in the new year. When that happens, players expect a certain familiar clump of frozen rooftops to emerge from the ice – you can find them now just to the left of the new Island's centre.
These rooftops are, unmistakably, the frozen tops of Tilted Towers – Fortnite's most popular (and some would say over-used) location from its first map. The location was so busy, to the detriment of other areas, Epic eventually made sure it was spectacularly flattened by a volcanic eruption.
For now, it's worth fully exploring Sanctuary, the large area spread over the archipelago to the east of the map. This is the home of The Seven – the game's previously mysterious group who only showed up when really big plot moments happened.
With their heavy involvement in the Chapter 2 finale and now this reveal of where they live, there's been a definite bid to de-mystify The Seven's presence in Fortnite's storyline. Now you can poke around The Rock, sorry, The Foundation's house, for example.
It's in Sanctuary where you'll find voiced quests and a couple of hidden voice logs from The Scientist (who sounds a lot like Joel McHale) detailing a split between the three Seven members seen in the Chapter 2 finale and the other member who has been glimpsed previously. In short, The Paradigm is off somewhere else, separate to the Visitor, Scientist and Foundation.
Fans who have delved into Fortnite's files have found spoilery hints to the other three Seven members. There's reference to one named "The Origin", who perhaps was the first member of the group. More intriguingly, the remaining two are referenced as "The Sisters". Fortnite fans who have been paying attention will have heard of these before, back when The Foundation first popped up during the Zero Crisis Finale. At the time, he said he was looking for them, as well as the mysterious "Geno".
Clearly, the Seven are not the unified force seen at the end of Chapter 1, when all of them turned up simultaneously to usher in the game's black hole. Perhaps Chapter 3 will be about reuniting the group again, before they take on the villainous Imagined Order?
Fortnite Chapter 3 Season 1: Flipped Brings New Island, Weapons and Spider-Man's Web Shooters – NDTV
Fortnite Chapter 3 Season 1: Flipped is now live and it brings along a host of new changes. The first change is a new island that is literally an upside down version of the island from Chapter 2. The island has multiple weather systems — winters in the western half, tropical, and summers among others. Game developer Epic Games has added a number of new weapons, new locations, characters like Spider-Man and The Foundation, sliding and swinging mechanics as well as elements like camping. The Fortnite Chapter 3 Battle Pass is available now.
As per the announcement by Epic, the western side of the game has winders and locals like Greasy Grove as well as the industrial Logjam Lumberyard, among others. Fortnite also has a place in the coastal area called Sanctuary from where players can see the rock statue of The Foundation. In the southern part of the island there is a desert that offers places like Chonker's Speedway for off-road racing, Condo Canyon, and Butter Barn.
The new Fortnite chapter offers a fresh slate of weapons that includes the Ranger Assault Rifle (long range), MK-Seven Assault Rifle built from The Seven's technology (medium- to long-range), Striker Pump Shotgun, Auto Shotgun, Sidearm Pistol (medium range and high headshot damage), Stinger SMG, and the Hunter Bolt-Action Sniper that can shoot three shots per clip.
Another major Fortnite update is Tents for camping. Players can find a Tent item and throw it down to assemble it. Tents can be used either to rest and heal or safely stash (up to three) items to collect more in future matches. Two item slots are available automatically, and a third slot can be rented with Bars, the developer says. If you have collected more items, find more tents or take up deserted ones. Players can also camp with friends (in a Duos, Trios, or Squads team). An Item will not be available if it has been vaulted or is unavailable in the mode the player is in.
Other new Fortnite features include a Crown that players get if they are ranked high in a match. There is a new sliding manoeuvre that speeds up descent from a hill when you are either evading fire from an enemy. Players can also shoot while they are sliding. Furthermore, players can access Spider-Man's web shooters starting December 11 to swing on buildings. When knocked into a Down But Not Out state, players can crawl faster, and pick up items.
As mentioned, those who get the game pass can try characters like Spider-Man, The "Lotus Walker" Shanta, Ronin, Lt. John Llama, Gumbo, Harlowe, Haven and the leader of The Seven The Foundation that can be unlocked later in the season. Fortnite players in the Creative Mode can earn battle pass XP in player-made experiences as well.
Talking about the Creative Mode, the developer has released a few fixes in the v19.00 update.
---
Fortnite's Chapter 3 Battle Pass includes a moon-themed Ronin skin – Space.com
Fortnite's new island appears to be part of a multiverse in Chapter 3, Season 1.
The new season of the battle royale game dropped Sunday (Dec. 5) at 10 a.m. EST (1500 GMT) with a plethora of new items. For space fans, the content includes a crescent moon-themed Ronin set and a loading screen showing the Fortnite island floating in a multiverse-like bubble.
Players like us who bought the season battle pass (950 V-bucks, roughly $7.99 USD) struggled to log into Fortnite in the first hours after release due to increased server loads, which makes it difficult to say what the island contains after it completely flipped over during an alien-themed event closing Chapter 2, Season 8 on Saturday (Dec. 4).
"We're aware that log-ins, purchases, partying up, and matchmaking may be delayed. We'll provide an update when this has returned to normal," Fortnite's game status account on Twitter said Saturday of the reported delays.
Image 1 of 7
Image 2 of 7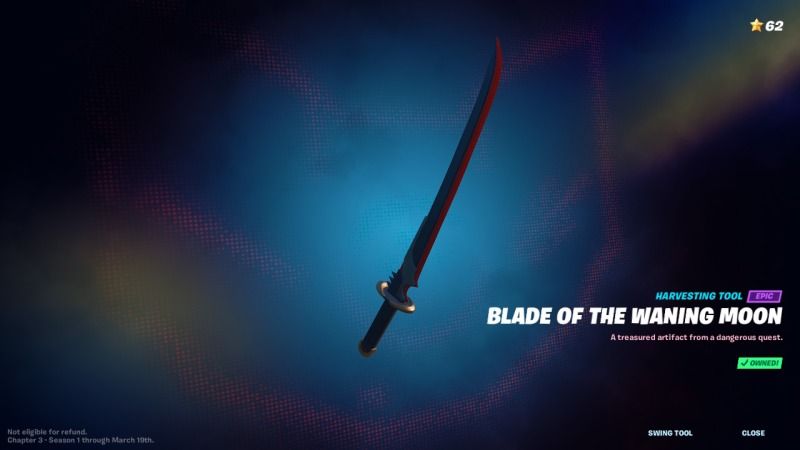 Image 3 of 7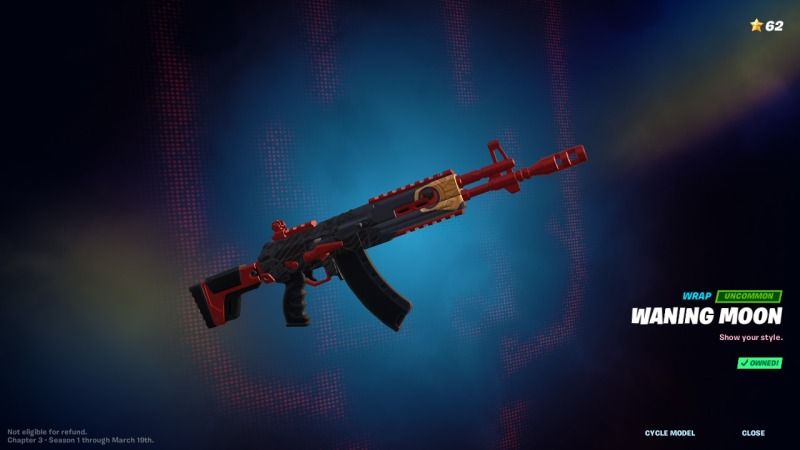 Image 4 of 7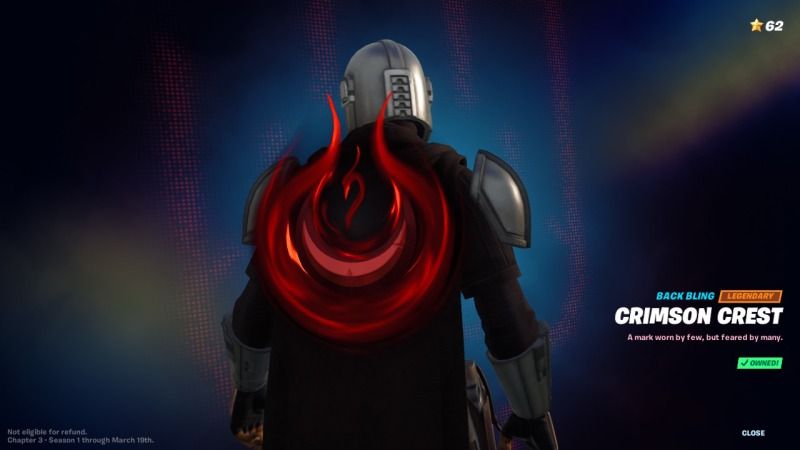 Image 5 of 7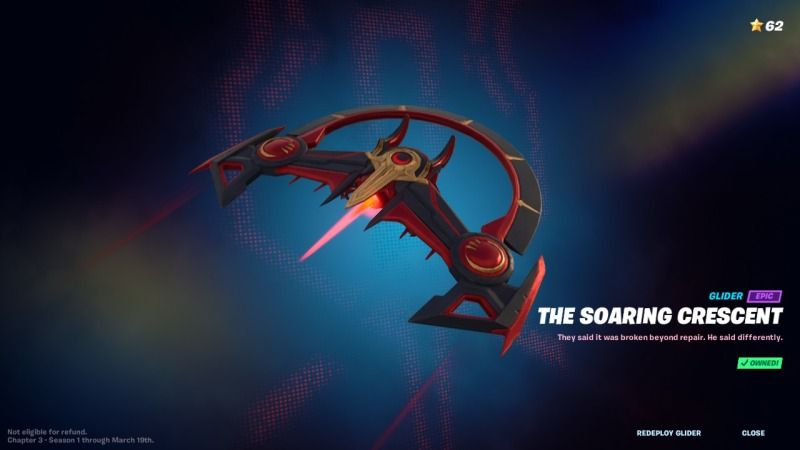 Image 6 of 7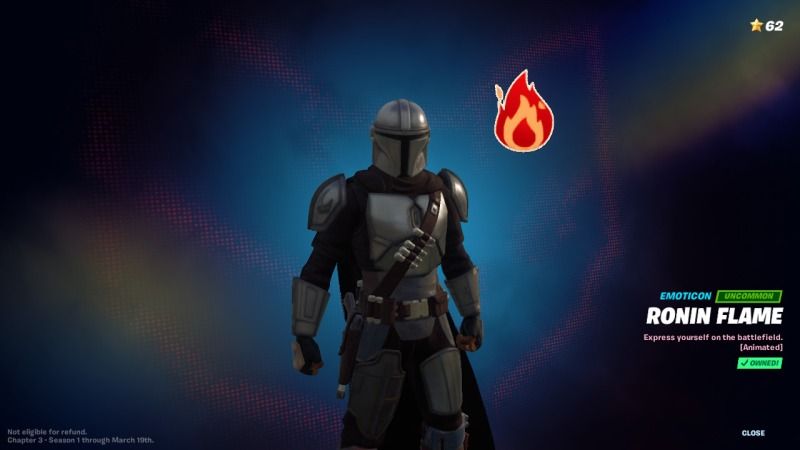 Image 7 of 7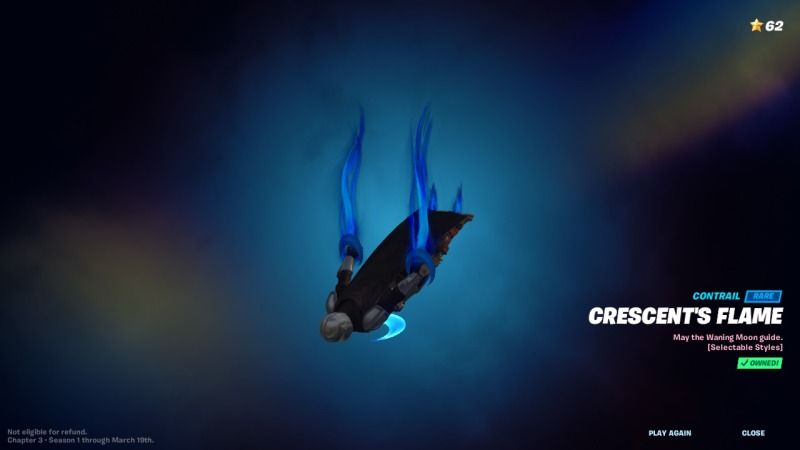 The finale event included an appearance from The Foundation (Dwayne Johnson, aka The Rock) along with other members of the mysterious Seven, a group of beings trying to save reality by stabilizing the Zero Point that keeps the Fortnite omniverse going.
The unstability of the Zero Point has done a lot of things to the Fortnite island in recent months, including kicking back players to prehistoric times in Chapter 2, Season 6, and releasing a bunch of energy to the island in Chapter 2, Season 7 after an alien mothership destroyed a spire temporarily sealing up the singularity.
Media reports suggest the Seven (who have been struggling to keep the Zero Point under control for a while) will be a big feature on the new island. On the space side, there is reportedly a Seven rocket base landmark on the new map. Fortnite maker Epic Games says the Seven have sanctuaries throughout the island, but did not confirm yet the rocket base's existence.
New gameplay elements for the season, according to Epic, include weather effects like lightning and tornadoes along with guns, more guns for players. On the movement side, a new sliding functionality allows players to shoot and build even while they're careening downhill.
Space fans who can wait a couple of weeks will see the first confirmed bit of space lore this season, which is the arrival of famous "Star Wars" bounty hunter Boba Fett. Boba who will drop onto the island Dec. 24 to advertise the new franchise spinoff on Disney Plus, "The Book of Boba Fett."
We do expect Fortnite to deliver more space content soon given recent history. The game is known for dropping space references and other "Star Wars" content, including a Mandalorian-themed season in late 2020 and early 2021.
Follow Elizabeth Howell on Twitter @howellspace. Follow us on Twitter @Spacedotcom and on Facebook.