Four new COVID cases announced Wednesday – HalifaxToday.ca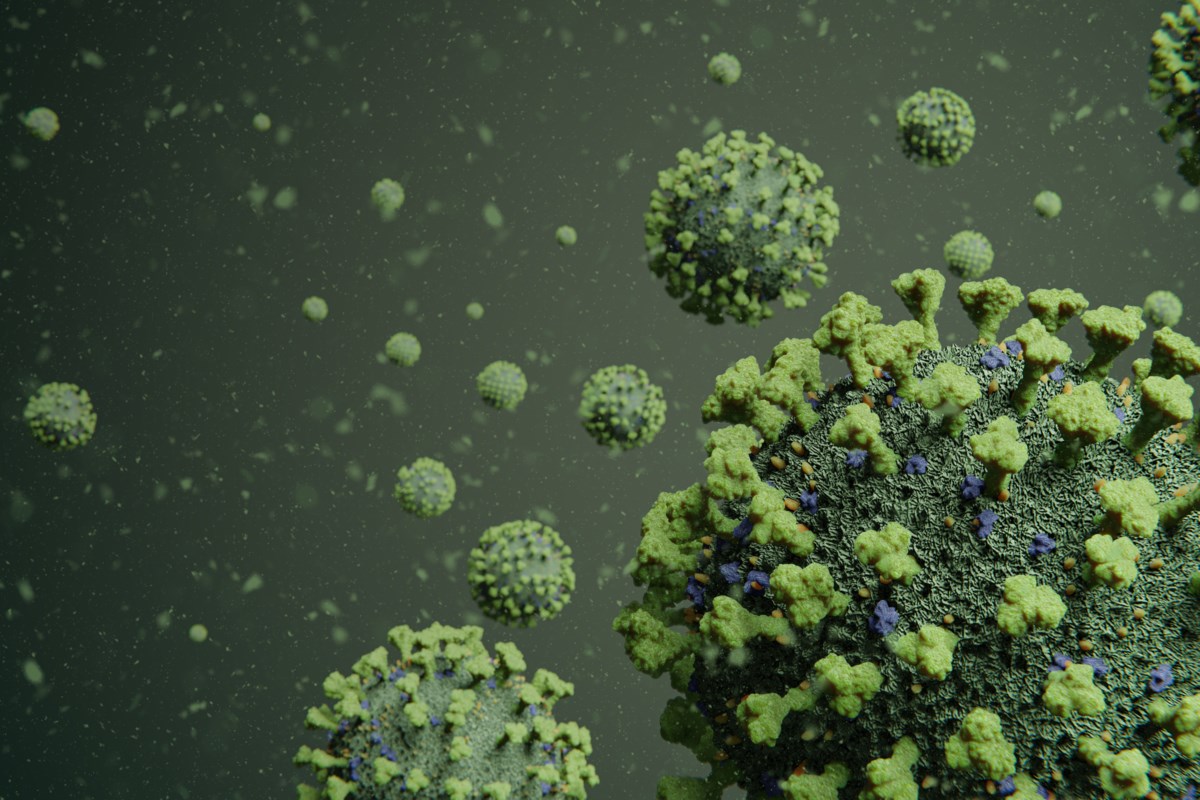 NEWS RELEASE
COVID-19/HEALTH/WELLNESS
*************************
As of today, Dec. 23, Nova Scotia has 35 active cases of COVID-19. Four new cases are being reported today.
Two cases are in Central Zone. One of the cases is a close contact of a previously reported case and the other case is under investigation.
One case is in Western Zone and is a close contact of a previously reported case.
One case is in Eastern Zone and is a close contact of a previously reported case. This case is not linked to the case reported in the Eskasoni First Nation community on Dec. 19.
A rapid pop-up testing site was set up in Eskasoni yesterday. There were 130 tests completed and no positive tests identified. The pop-up testing site is also available today. There is no indication of community exposure or spread in Eskasoni at this time.
Two of the cases being reported today are close contacts of previously reported cases in another province or territory. The people are not in Nova Scotia, but since they are Nova Scotia residents, they are included in our cumulative provincial data.
"This holiday season is different as we take the necessary steps to protect each other and contain the virus," said Premier Stephen McNeil. "Keeping gatherings small, limiting travel around the province, and following all the other public health guidelines is an essential part of having a safe holiday."
Nova Scotia Health Authority's labs completed 1,519 Nova Scotia tests on Dec. 22.
Since Oct. 1, Nova Scotia has completed 102,913 tests. There have been 369 positive COVID-19 cases and no deaths. No one is currently in hospital. Cases range in age from under 10 to over 70. Three hundred and thirty-four cases are now resolved. Cumulative cases may change as data is updated in Panorama.
"I want to remind people that across the province the gathering limit is 10, no matter how many people live in your house. And if you do need to travel this holiday season, go from point A to point B without making any unnecessary stops along the way," said Dr. Robert Strang, Nova Scotia's chief medical officer of health. "Now is not the time to let our guard down. Continue to follow all the public health guidelines as you celebrate this holiday season."
The province is renewing the state of emergency to protect the health and safety of Nova Scotians and ensure safety measures and other important actions can continue. The order will take effect at noon Sunday, Dec. 27 and extend to noon Sunday, Jan. 10, unless government terminates or extends it.
Visit https://covid-self-assessment.novascotia.ca/ to do a self-assessment if in the past 48 hours you have had or you are currently experiencing:
— fever (i.e. chills/sweats) or cough (new or worsening)
Or:
Two or more of the following symptoms (new or worsening):
— sore throat
— runny nose/nasal congestion
— headache
— shortness of breath/difficulty breathing
Call 811 if you cannot access the online self-assessment or wish to speak with a nurse about your symptoms.
When a new case of COVID-19 is confirmed, public health works to identify and test people who may have come in close contact with that person. Those individuals who have been confirmed are being directed to self-isolate at home, away from the public, for 14 days.
Anyone who has travelled outside of Atlantic Canada must self-isolate for 14 days. As always, any Nova Scotian who develops symptoms of acute respiratory illness should limit their contact with others until they feel better.
It remains important for Nova Scotians to strictly adhere to the public health order and directives – practise good hand washing and other hygiene steps, maintain a physical distance when and where required. Wearing a non-medical mask is mandatory in most indoor public places.
Rules concerning interprovincial travel within Nova Scotia, New Brunswick, Prince Edward Island and Newfoundland and Labrador have changed. The premiers of all four Atlantic provinces are cautioning against non-essential travel into neighbouring provinces. Currently, all non-essential travel into Prince Edward Island, New Brunswick and Newfoundland and Labrador requires a 14-day self-isolation. All public health directives of each province must be followed. Under Nova Scotia's Health Protection Act order, visitors from outside Atlantic Canada must self-isolate for 14 days unless they completed their self-isolation in another Atlantic province.
Nova Scotians can find accurate, up-to-date information, handwashing posters and fact sheets at https://novascotia.ca/coronavirus .
Businesses and other organizations can find information to help them safely reopen at https://novascotia.ca/reopening-nova-scotia .
Quick Facts:
— testing numbers are updated daily at https://novascotia.ca/coronavirus
— a state of emergency was declared under the Emergency Management Act on March 22 and extended to Jan. 10
— online booking for COVID-19 testing appointments is available for Nova Scotians getting a test at all primary assessment centres or at the IWK Health Centre in Halifax
Additional Resources:
Government of Canada: https://canada.ca/coronavirus
Government of Canada information line 1-833-784-4397 (toll-free)
The Mental Health Provincial Crisis Line is available 24/7 to anyone experiencing a mental health or addictions crisis, or someone concerned about them, by calling 1-888-429-8167 (toll-free)
Kids Help Phone is available 24/7 by calling 1-800-668-6868 (toll-free)
For help or information about domestic violence 24/7, call 1-855-225-0220 (toll-free)
For more information about COVID-19 testing and online booking, visit https://novascotia.ca/coronavirus/symptoms-and-testing/
The COVID-19 self-assessment is at https://covid-self-assessment.novascotia.ca/
*************************
Pierre Poilievre is neither for nor against the Liberals' industrial strategy. Quite the opposite – The Globe and Mail
You would think that a politician as hard-hitting as Conservative Leader Pierre Poilievre would have something clear to say about the big initiatives that the federal government outlined in its budget.
But somehow the Leader of the Opposition can't tell us whether he opposes the biggest thing in the Liberal budget.
He can't say whether he is in favour of a massive, government-subsidized industrial strategy.
We're not talking here about some baroque measure no one saw coming. We are talking about the largest feature in the government's new fiscal blueprint.
In Tuesday's budget, Finance Minister Chrystia Freeland outlined an enormous set of industrial subsidies for green technology that reduces emissions that will total $80-billion over the next decade.
This is an expenditure for industrial subsidies on a scale never before attempted in Canada. And we knew it was coming: The Liberal government signalled it was planning to respond to the huge subsidies in the U.S. Inflation Reduction Act. Ms. Freeland budgeted more new money for those subsidies over the next decade than for health care.
Most of that money is supposed to be spent five to 10 years from now, when there could well be another party in power, possibly under Mr. Poilievre. Companies making investment decisions this year will want to know if a potential prime minister is dead set against the whole idea. Canadians should want to know too.
But on Wednesday, Mr. Poilievre was neither for nor against. Quite the opposite.
Asked whether he is in favour of the hefty investment tax credits for things such as carbon capture and hydrogen, Mr. Poilievre said his Conservatives have been in favour of carbon capture for a long time.
So that's a yes? Well, no, not exactly.
He said his Conservatives would "study what's in the budget and we're going to come up with our own election platform." Apparently it will be a year or two before we know if Mr. Poilievre thinks that a massive program launched in the 2023 budget is a good step or a colossal waste of money.
Mr. Poilievre responded to those questions by talking about the long delays for approving projects like mines – which is a legitimate point but not an answer to the question of subsidies.
And then for a moment, he made it sound like he thinks the subsidies are an outrage. "I have no doubt that Justin Trudeau will stuff the pockets of foreign multinationals," he said. That's pretty biting, except for the fact that we're not sure whether Mr. Poilievre is in favour of all that pocket-stuffing.
Certainly, no one should expect that the Conservatives would release all their policies in the platform now.
And of course there's plenty of waffling in politics. On Wednesday, Mr. Trudeau dodged questions of whether his government will ever balance the budget, to avoid admitting it never will. Mr. Poilievre refused to say whether the Conservative government would cancel a proposed dental plan.
But in this case the government of the day is launching a major subsidy program that will cost billions of dollars a year and is supposed to be the cornerstone of a decade-long industrial strategy, and key to climate-change policy, too.
The Official Opposition can't take a pass on that for two years and claim that its mission is holding the government to account.
It can endorse the idea, but quibble over the details. Or it can oppose the very notion of pouring megabucks into subsidies.
It is evidently an uncomfortable issue for Mr. Poilievre. He has spent a lot of his time in politics railing against corporate handouts. He couldn't help using that language on Wednesday.
But those subsidies also include a lot of money for carbon capture and storage in the oil patch that Alberta's United Conservative Premier Danielle Smith wants. Ontario's Progressive Conservative Premier Doug Ford will be keen on the incentives for electricity and battery plants.
Yet there's no way around it. This is the time when the issue is being decided, if only because the Liberals have tabled the budget with hulking piles of cash devoted to it. That will set Canada's industrial policy on a course that is supposed to endure for a decade. An opposition leader should be able to tell us if he's against it.
As Canadians miss out on benefits, Ottawa promises automatic tax filing is on the way – BNN Bloomberg
The Canada Revenue Agency will pilot a new automatic system next year to help vulnerable Canadians who don't file their taxes get their benefits.
This week's federal budget says the Canada Revenue Agency will also present a plan in 2024 to expand the service, following consultations with stakeholders and community organizations.
The move toward automatic tax filing, first promised in the 2020 speech from the throne, is one of several budget measures the Liberals say are meant to help Canadians with the cost of living.
Experts and advocates have called for automatic filing, noting many vulnerable Canadians miss out on benefits to which they are entitled.
Canadians are generally not required to file tax returns every year unless they owe money, but the federal government is increasingly relying on the Canada Revenue Agency to deliver income-tested benefits to individuals.
That includes Canada Child Benefit, as well as the recent top-up to the Canada Housing Benefit and the temporary doubling of the GST tax credit.
A 2020 report co-authored by Jennifer Robson, an associate professor in political management at Carleton University, estimates 10 to 12 per cent of Canadians don't file their taxes.
Although there were non-filers across all income groups, they were most heavily concentrated in lower income brackets.
The report estimated the value of benefits lost to working-age non-filers was $1.7 billion in 2015.
The federal budget also said the Canada Revenue Agency will expand access to a service set up in 2018 that allows some Canadians with lower or fixed incomes to auto-file simple returns over the telephone.
The budget says that two million Canadians will be eligible for that service, called "File My Return," by 2025, which is nearly three times the number of people who can use it now.
This report by The Canadian Press was first published March 30, 2023.
U.S. weekly jobless claims rise by 7k to 198000, gold price climbs – Kitco NEWS
| | |
| --- | --- |
| | Get all the essential market news and expert opinions in one place with our daily newsletter. Receive a comprehensive recap of the day's top stories directly to your inbox. Sign up here! |
(Kitco News) The initial weekly jobless claims rose by 7,000 to 198,000 the week to Saturday, surprising the markets with a bigger-than-expected increase.
Economists' consensus calls projected the initial claims to advance to 196,000 from the previous week's revised level of 191,000.
The four-week moving average for new claims – often viewed as a more reliable measure of the labor market since it flattens week-to-week volatility – climbed by 2,000 to 198,250. The previous week's four-week moving average was unrevised at 196,250, the U.S. Labor Department said on Thursday.
Continuing jobless claims, representing the number of people already receiving benefits, were at 1,689,000 during the week ending March 18, an increase of 4,000 from the previous week's revised level of 1,685,000. The previous week's level was revised down by 9,000.
The four-week moving average was at 1,691,750, an increase of 10,000. And the previous week's four-week moving average was revised down by 2,250 to 1,681,750.
Traders watch the jobless claims data very closely to gauge its impact on the Federal Reserve's employment side of the monetary policy mandate.
Gold ticked up to daily highs and then gave up some of those gains, with June Comex gold futures last trading at $1,990.60 an ounce, up 0.31% on the day.