Four weeks of war scar Russia's economy – Reuters
Register now for FREE unlimited access to Reuters.com
Register
LONDON, March 24 (Reuters) – Russia's invasion of Ukraine on Feb. 24 sparked sweeping sanctions that ripped the country out of the global financial fabric and sent its economy reeling.
A month on, Russia's currency has lost a large part of its value and its bonds and stocks have been ejected from indexes. Its people are experiencing economic pain that is likely to last for years to come.
Below are five charts showing how the past month has changed Russia's economy and its global standing:
Register now for FREE unlimited access to Reuters.com
Register
ECONOMIC PAIN
In 2020, Russia was the world's 11th-largest economy, according to the World Bank. But by the end of this year, it may rank no higher than No. 15, based on the end-February rouble exchange rate, according to Jim O'Neill, the former Goldman Sachs economist who coined the BRIC acronym to describe the four big emerging economies Brazil, Russia, India and China.
Recession looks inevitable. Economists polled by the central bank predicted an 8% contraction this year and for inflation to reach 20%. read more
Forecasts from economists outside Russia are even gloomier. The Institute of International Finance predicts a 15% contraction in 2022, followed by a 3% contraction in 2023.
"Altogether, our projections mean that current developments are set to wipe out the economic gains of roughly fifteen years," the IIF said in a note.
INFLATION BUSTING TURNS TO DUST
Since taking office in 2013, central bank governor Elvira Nabiullina's biggest triumph was curbing inflation from 17% in 2015 to just above 2% in early-2018. As price pressures rose in the post-pandemic months, she defied industrialists by raising interest rates eight months straight.
Nabiullina also resisted calls in 2014-2015 for capital controls to stem outflows following the annexation of Crimea.
But those achievements have been torn to shreds in less than a month.
Annual price growth has accelerated to 14.5% and should surpass 20%, five times the target. Households' inflation expectations for the year ahead are above 18%, an 11-year high.
While panic-buying accounts for some of this, rouble weakness may keep price pressures elevated read more .
With Russia's reserves warchest frozen overseas, Nabiullina was forced to more than double interest rates on Feb. 28 and introduce capital controls. The central bank now expects inflation back at target only in 2024.
INDEX ELIMINATION
Sanctions are forcing index providers to eject Russia from benchmarks used by investors to funnel billions of dollars into emerging markets.
JPMorgan (.JPMEGDR) and MSCI are among those that have announced they are removing Russia from their bond and stock indexes respectively (.MSCIEF).
Russia's standing in these indexes had already taken a hit following the first set of Western sanctions in 2014 and then in 2018, following the poisoning of a former Russian spy in Britain and investigations into alleged Russian meddling in the 2016 U.S. elections.
On March 31, Russia's weighting will be dialled to zero by nearly all major index providers.
RATINGS RUPTURE
When Russian troops stormed into Ukraine, their country had a coveted "investment grade" credit rating with the three major agencies S&P Global, Moody's and Fitch.
That allowed it to borrow relatively cheaply and a sovereign debt default appeared a distant prospect.
In the past four weeks, Russia has suffered the largest cuts ever made to a sovereign credit score. It is now at the bottom of the ratings ladder, flagging an imminent risk of default.
ROUBLE TROUBLE
A month ago, the rouble's one-year average exchange rate sat at 74 per dollar. Trading on different platforms showed the ample liquidity and tight bid/ask spreads expected for a major emerging market currency.
All that has changed. With the central bank bereft of a large portion of it hard currency reserves, the rouble plunged to record lows of more than 120 per dollar locally. In offshore trade it fell as low as 160 to the greenback.
As liquidity dried up and bid/ask spreads widened, pricing the rouble has become haphazard. The exchange rate is yet to find a balance on- and offshore.
Register now for FREE unlimited access to Reuters.com
Register
Reporting by Karin Strohecker, Sujata Rao, Rodrigo Campos and Marc Jones; Editing by Sam Holmes
Our Standards: The Thomson Reuters Trust Principles.
Concordia invests $2M in the Circular Economy Fund – Concordia University News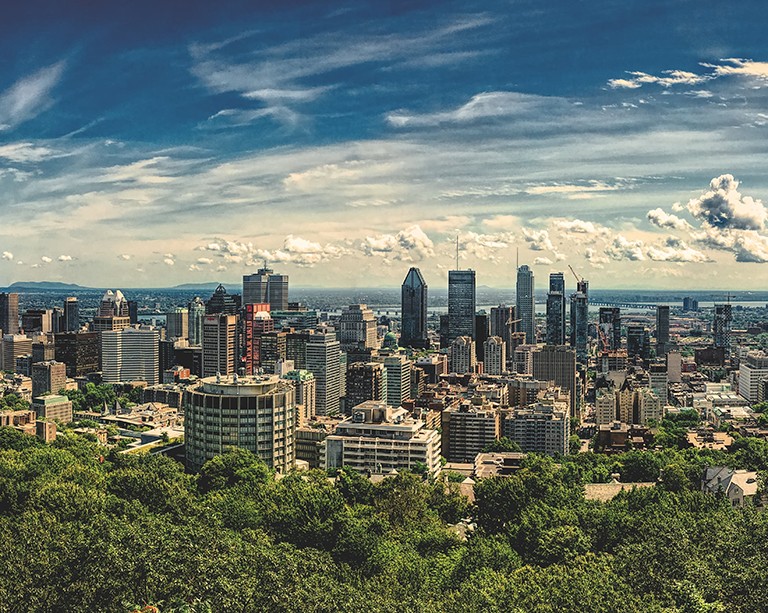 The Concordia University Foundation and the Greater Montreal Climate Fund (GMCF) are investing $2 million and $500,000, respectively, in the Circular Economy Fund (CE Fund).
The commitments total more than $18M, bringing the EC Fund closer to its objective of $25M, to which Fondaction is also adding $5M in co-investment.
Unique in Canada, the EC Fund was launched in March 2021 by Fondaction, in partnership with the City of Montreal and RECYC-QUÉBEC. The fund aims to accelerate ecological transition through the circular economy, notably by reducing the production of residual materials and supporting their recovery, in addition to reducing greenhouse gas emissions.
It encourages innovation and the exchange of solutions between startups and the largest Quebec companies.
Partnerships anchored in the mission of the Circular Economy Fund
Marc Gauthier, treasurer and chief investment officer of Concordia, says this investment with the GMCF and Fondaction in the Circular Economy Fund represents a second important co-investment for the sustainable innovation sector.
"Earlier this year, we joined Fondaction in the Urapi Sustainable Soil Management Fund. It is with great pleasure that the Concordia University Foundation is now co-investing in the Circular Economy Fund," he says.
"Like Urapi, this Fund is perfectly aligned with our goals for sustainable investments and investments with social and environmental impact."
Marie-Claude Bourgie, executive director of the GMCF, says investing in the Circular Economy Fund allows the Greater Montreal Climate Fund to carry out a mission that is close to its heart: to accelerate the implementation of climate solutions in the metropolitan region.
"It is by supporting entrepreneurs dedicated to meeting the challenge of putting raw materials back into circulation that we can rethink the production chain and thus reduce our greenhouse gas emissions."
With this second closing, Fondaction will be able to help more companies that want to optimize the use and recovery of resources as well as the reduction of residual materials and greenhouse gas emissions, explains Marc-André Binette, assistant chief investment officer at the investment fund.
"We are pleased to have wise financial partners who have made the circular economy a major pillar in the fight against climate change," he adds.
Getting involved in the city's ecological transition
Since the EC Fund was deployed, four companies (Still Good, Groupe Onym, Ferme Tournevent and CarbiCrete) have received an investment from the Fund to increase their production, open a new plant, increase research and development and test an innovative product.
These companies operate in different sectors, such as agri-food, recycling, resource recovery and eco-construction, but their missions are all part of the circular economy concept.
According to the Pôle québécois de concertation sur l'économie circulaire, this economy is closely linked to practices that optimize the use of natural resources in order to reduce the environmental footprint and contribute to the well-being of the population.
By creating the EC Fund, Fondaction and its partners are investing for the future and these two new investors open up new investment opportunities for the EC Fund and fuel the development of responsible and sustainable innovations.

Find out more about the Circular Economy Fund (CE Fund).
Oakville's economy 'remains strong,' says Economic Development Report | inHalton – insauga.com
Published May 26, 2022 at 4:58 pm
The growth of Oakville companies like Geotab were highlighted in the Town of Oakville's 2021 Economic Development Report. FACEBOOK PHOTO
The attraction of new companies like Amazon and growth at existing ones like Geotab resulted in some 1,000 new jobs, highlight the Town of Oakville's 2021 Economic Development Report.
Released at the Town Council meeting on Wednesday night, the annual report provides an overview of the town's economic activity in 2021, highlighting local economic growth, recovery, and resiliency.
"Oakville's economy remains strong because our livability and our pandemic recovery plan continues to attract new investments that are essential to supporting the pandemic recovery, job creation, and the long-term health of our local economy," said Oakville Mayor Rob Burton.
"The town remains committed to helping local businesses recover from the pandemic and remain resilient because together, we can help ensure business and people continue to thrive in our community."
Some key highlights from the report include:
Oakville welcomed several new companies across various industries, including Wiseacre Studios, Amazon and NVA Canada, and saw growth at existing companies, including Geotab, Terrestrial Energy, and SteriMax, resulting in approximately 1,000 new jobs.
When compared to 17 surrounding municipalities Oakville's commercial market remains highly competitive, ranking within the top five in the cost comparison for taxes and development charges.
Oakville's industrial market is comparatively less competitive in the areas of land sale values and taxes, ranking more costly than half of the municipalities reviewed. Cost competitiveness for industrial development charges has improved, and industrial market demand overall remains high.
The Town's Economic Development department continued to focus efforts on supporting pandemic recovery through its participation on the Recovery and Resiliency Committee, patio program, workplace self-screening rapid antigen testing program, and Digital Main Street.
In an effort to address the rise in office vacancy rates in Oakville, which reached a peak at 20.7 per cent in the third quarter of last year, the town developed the Where Living Works campaign, which promoted Oakville's livability as a key differentiator for investment. While office vacancy rates rose across Ontario last year, the market remains optimistic with numbers declining in the fourth quarter. Many companies have also reintroduced return to office plans, with a focus on the hybrid work model.
For the third year in a row, Site Selection Magazine, an international business publication covering corporate real estate and economic development, listed the Town of Oakville in the top 20 of Canada's Best Locations to invest based on significant investment and facility expansions at existing companies as well as new company arrivals.
For more details, review the 2021 Economic Development Annual Report or visit the Invest Oakville website.

insauga's Editorial Standards and Policies
advertising
Long COVID fuelling brain health crisis disrupting workforce, economy – Financial Post
More than one million Canadians, or about five per cent of the Canadian labour force, could be affected