Galaxy M31 July 2020 security update brings Glance, a content-driven lockscreen wallpaper service
Samsung launched the Galaxy M31 earlier this year as the first phone in the series to feature 64MP quad-camera setup. It will be soon succeeded by Galaxy M31s, which will be the first device in the series to come with an in-display fingerprint sensor. Ahead of it, Samsung is rolling out July 2020 security patch for the Galaxy M31 with build number M31FXXU1ATG2. This update brings RCS support for Vodafone Idea and even adds Glance, a content-driven lockscreen wallpaper service that promotes stories from the internet.
Galaxy M31 is considered to be an alternative for people who don't want to invest in smartphones from Chinese brands in India. My dad bought this phone (6GB + 64GB) in March and since then, it has received multiple security patches including the one which bricked some units.
As months passed by, I began to notice slight lags here and there. Last week, while my dad was in a Zoom meeting, the device prompted overheating and exited the app. On top of that, the company has been adding new ways to monetize via system updates like the Discover feature in the app drawer and the newly added Glance, which is found on handsets from most Chinese OEMs. Thankfully, both of them can be disabled.
Anyway, though the Samsung Galaxy M31 is a good phone for casual users, it does have monetization issues (advertisements) like phones from Xiaomi and Realme. However, they can be turned off easily when compared to software on devices from other companies.
Having said that, the degradation of the performance of Exynos 9611 in just a few months is a big concern. It is worth noting that even Galaxy S20 Ultra with Exynos 990 has similar issues. The South Korean tech giant must really work on to improve its in-house silicon for smartphones.
ALWAYS BE THE FIRST TO KNOW – FOLLOW US!
Source: – gizmochina
Forget iPhone 12: iPhone 13 leak reveals a game changing upgrade – Tom's Guide
The iPhone 12 and iPhone 12 Pro are both a big step forward from the iPhone 11 series, but they're not without their faults. The biggest issue is shorter battery life over 5G, which probably led to Apple's decision not to adopt 120Hz screens this time around.
There are two likely culprits here. The first is pretty obvious: the iPhone 12 family has lower-capacity batteries than the iPhone 11 lineup. The iPhone 12 and iPhone 12 Pro pack a 2,815 mAh battery, compared to 3,110 mAh for the iPhone 11 and 3,046 mAh for the iPhone 11 Pro.
The second cause is slightly trickier: the introduction of 5G is clearly a battery drain as our iPhone 12 battery tests show. But there's still something Apple can do about this, and the good news is it has already committed to taking that step in the upcoming iPhone 13.
A recent teardown video on Chinese social networking site Weibo proved what many feared: the iPhone 12 uses Qualcomm's 7-nanometer X55 5G modem, which isn't known for its power efficiency.
But Apple has already confirmed that this will change in the iPhone 13, and not via the usual insider leaks. Instead, the company revealed its plans on page 71 of its settlement with Qualcomm.
"Apple intends to commercially launch… New Models of Apple Products during the time period between June 1, 2021 and May 31, 2022 (the '2021 Lanch'), some of which use the SDX60 Qualcomm Chipset," the document explains.
That's a big deal. The 5-nanometer X60 chipset can integrate directly into a phone's chipset, meaning a smaller footprint and lower battery drain. Not only that, but 5G performance should be better too, as it can combine mmWave and Sub-6GHz 5G networks simultaneously.
Ahead of the iPhone 12's release, some rumors suggested that the handset would get this game changing upgrade early, but sadly that didn't come to pass. This was not surprising, though, given Qualcomm itself said that phones with the chip would first emerge next year.
Even without this 5G modem, though, the iPhone 12 family is a big upgrade over its predecessor. Not only is it 50% faster in performance, but 5G connectivity across the board means faster browsing and downloads. There's also the introduction of MagSafe wireless charging and Ceramic Shield, which Apple says provides up to four times the level of protection from drops.
It all adds up to a compelling package and, as we said in our four-star iPhone 12 review, "a serious step forward for the most popular iPhone." Our 4.5-star iPhone Pro review was even more glowing, stating that it "beats every Android phone in its class in terms of performance and camera quality, even if it's a step behind in battery life."
PSA: Non-iPhone 12 Models Charge Super Slowly With MagSafe Charger – MacRumors
Alongside the iPhone 12 models, Apple introduced a new $39 MagSafe Charger that's meant to work with the magnets in the iPhone 12 Pro models to charge them up at a maximum of 15W.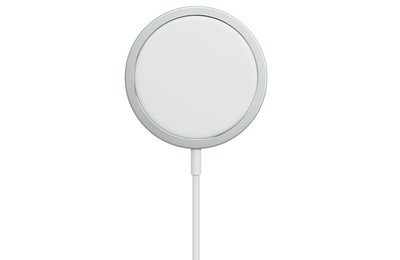 The MagSafe Charger is technically able to be used with older iPhones, but it's not a good idea because the charging with non-iPhone 12 devices is so slow.
We did two tests with the iPhone XS Max, draining the battery down to 1 percent, putting it in Airplane Mode, and then charging for a half an hour.
In the first test, the MagSafe charger charged the ‌iPhone XS‌ Max to 13 percent in 30 minutes, and in the second test, it charged the ‌iPhone XS‌ Max to 14 percent in 30 minutes.
We've tested a lot of Qi-based wireless chargers and have never seen 7.5W Qi charging speeds that slow. For reference, a 7.5W charger is able to charge an iPhone to about 25 percent in a half hour.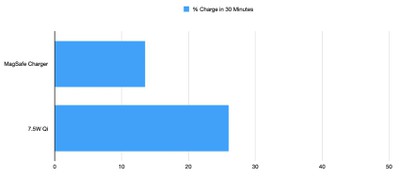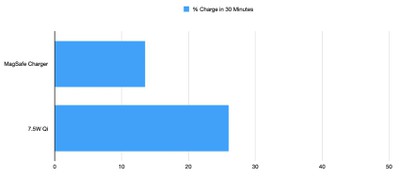 We specifically tested the ‌iPhone XS‌ Max in the exact same conditions as the MagSafe charger with a standard 7.5W Belkin charger and it charged to 26 percent in the 30 minute window.
For those who don't have an ‌iPhone 12‌ and were considering getting a MagSafe charger to use with an older ‌iPhone‌, don't. It's not worth it for the slow charging speeds and you're better off with a standard Qi charger.
The MagSafe charger will work fine with the ‌iPhone 12‌ and should charge faster than Qi, but it's not as fast as charging with the Lightning to USB-C cable and a 20W power adapter, as Joanna Stern found out in a charging speed test. That's not too surprising because a Lightning to USB-C charger paired with a 20W+ power adapter enables fast charging, where the ‌iPhone 12‌ models can charge to 50 percent in one half hour.
PS5 box lets you know how to transfer data from your PS4, is huge – Eurogamer.net
With the next generation of consoles under a month away, the various products set to be sold are popping up across the world.
Last night various members of the US media revealed they had a PlayStation 5 in tow, showing off the box it comes in.
The PS5 box is as huge as you'd expect of something that needs to fit Sony's gargantuan console inside.
In case you were wondering, here's a PS5 box compared to a banana:
One interesting tidbit is it has instructions for transferring data from a PlayStation 4 to a PS5, right on the box.
As revealed by Polygon's Samit Sarkar on Twitter, the bottom of the PS5 box includes a guide for transferring data from current-gen to next-gen. Three options are mentioned: hook both your PS4 and your PS5 to your network; hook up your external storage to your PS5 if you've got one; or sign in to PlayStation Network on PS5 to transfer "gaming history and trophies as well as profile and friend information".
one interesting thing about the PS5 box: instructions for transferring data from a PS4 are printed right on the bottom

and just to close the loop, here's a shot of the top as well

anyway, look for more coverage ~~~in the future~~~ on Polygon dot com! pic.twitter.com/sgljsJYIm4

— Samit Sarkar (@SamitSarkar) October 23, 2020
Transferring data and games from PS4 to PS5 has become something of a talking point. Will you be able to transfer Hideo Kojima's horror demo P.T. from your PS4 to a PS5? It's something we discuss in the latest Eurogamer next-gen news cast, below.
Meanwhile, all the PS5 accessories have been spotted at various stages of the distribution chain. Here's the DualSense controller (which has also been unboxed by various outlets):
Here's the PS5 media remote, which was recently detailed by Sony:
And here is the Pulse 3D Wireless Headset sat next to a PS5 HD Camera:
It's all happening, then! Oh, and while we're on video game boxes, it looks like a Colombian retailer has jumped the gun and unboxed an Xbox Series X. Now of course the Xbox Series X has been in the hands of press for some time now (here are our impressions), but this is the first time we've seen an unboxing from a shop.