Gas crisis: Energy regulator warns more customers face hit – BBC News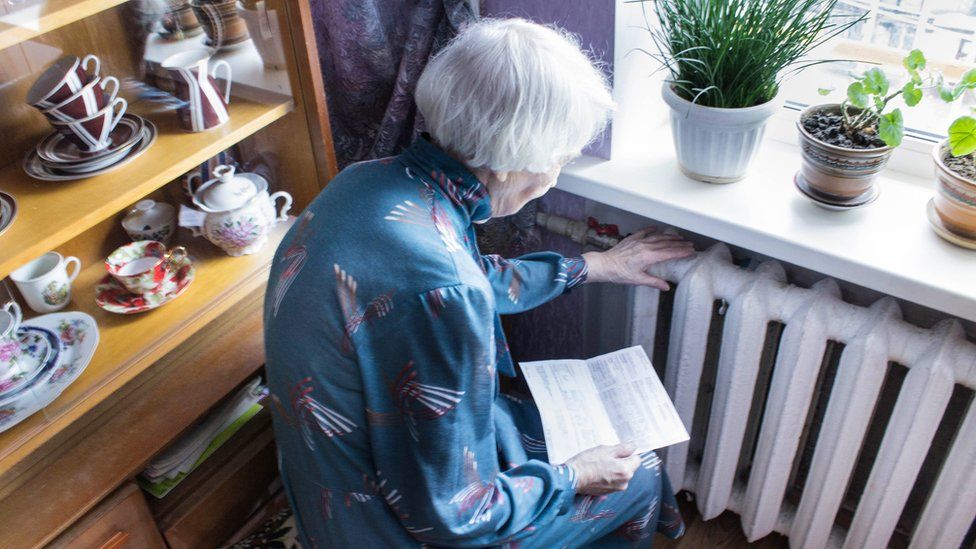 The boss of the UK's energy regulator says "well above" hundreds of thousands of customers will have to be moved to new suppliers as more firms go bust.
Ofgem's Jonathan Brearley spoke just hours before Green Energy, which has 250,000 customers, collapsed.
Mr Brearley told MPs that the rapid gas price rise was "something we have not seen before" and more firms would fold.
He declined to say if that meant "millions" of customers would eventually need to find a new supplier.
But Mr Brearley insisted Ofgem had plans in place to cope as the crisis developed.
Green Energy has become the latest provider to go bust following a sharp rise in wholesale gas prices.
The company, which employs 180 people, blamed "unprecedented market conditions and regulatory failings" for its collapse. It said that another energy provider would take on its 250,000 customers.
Since the sharp rise in wholesale gas prices – which firms complain they are unable to pass on to customers because of a price cap on energy bills – a number of small companies have collapsed, affecting more than one million customers.
They include People's Energy, Utility Point, PfP Energy and MoneyPlus Energy. Meanwhile Bulb, the UK's sixth largest energy company with 1.7 million customers, is seeking financing.
Appearing before the cross-party Business Committee, Mr Brearley said: "We do expect a large number of customers to be affected. We've already seen hundreds of thousands of customers affected, that may well go well above that. It's very hard for me to put a figure on it."
If an energy firm collapses, customers are automatically switched to a tariff provided by the new supplier. This is a payment plan agreed with the regulator Ofgem, but it may well be more expensive than the deal they had with the former company which went bust.
A six-fold rise in wholesale gas prices since last year meant several domestic energy suppliers had hit financial trouble.
More would go under, Mr Brearley said, although he said commercial talks with the firms prevented him from speculating how many.
"It's not unusual for suppliers to go out of the market," he said. "I think what is different this time is that dramatic change in the costs that those suppliers are facing.
"We do expect more (suppliers) not to be able to face the circumstances we're in, but it's genuinely hard to say more than that, partly because that means predicting what may happen to the gas price."
Some critics have blamed Ofgem's domestic energy price cap for preventing suppliers from passing on the cost of more expensive wholesale gas.
Mr Brearley said the cap was designed to protect consumers: "It is good that it is there."
But even with the cap, the Joseph Rowntree Foundation charity has warned that millions of low-income households will face a squeeze on their finances from October, when energy companies will be allowed to lift the maximum amount they charge for gas and electricity by as much as 12%.
And from next month, Universal Credit claimants face losing £20 a week.
Peter Matejic, deputy director of evidence and impact at the Joseph Rowntree Foundation, said on Wednesday: "Millions of low-income families are incredibly anxious about how on earth they are supposed to make ends meet from next month."
Business and Energy Secretary Kwasi Kwarteng admitted the cut to Universal Credit could make it "a very difficult winter" for low-income families, and said he was speaking to Chancellor Rishi Sunak and Work and Pensions Secretary Therese Coffey "a great deal" on the subject.

What happens if your energy supplier goes bust?

Customers will still continue to receive gas or electricity even if the energy supplier goes bust. Ofgem will move your account to a new supplier, but it may take a few weeks. Your new supplier should then contact you to explain what is happening with your account
While you wait to hear from your new supplier: check your current balance and – if possible – download any bills; take a photo of your meter reading
If you pay by direct debit, there is no need to cancel it straight away, Citizens Advice says. Wait until your new account is set up before you cancel it
If you are in credit, your money is protected and you'll be paid back. If you were in debt to the old supplier, you'll still have to pay the money back to your new supplier instead

The head of the trade body Energy UK was also giving evidence to MPs. Emma Pinchbeck said the sector had been fragile for a couple of years and the current gas crisis had exposed fault-lines in the market.
"I took this job a year ago. When I was hired, the chairman of Energy UK said that your biggest challenge is going to be the vulnerability of the retail market.
"And I know that for a year or more before that my team had been making the case to the regulator and the government that the sector is fragile."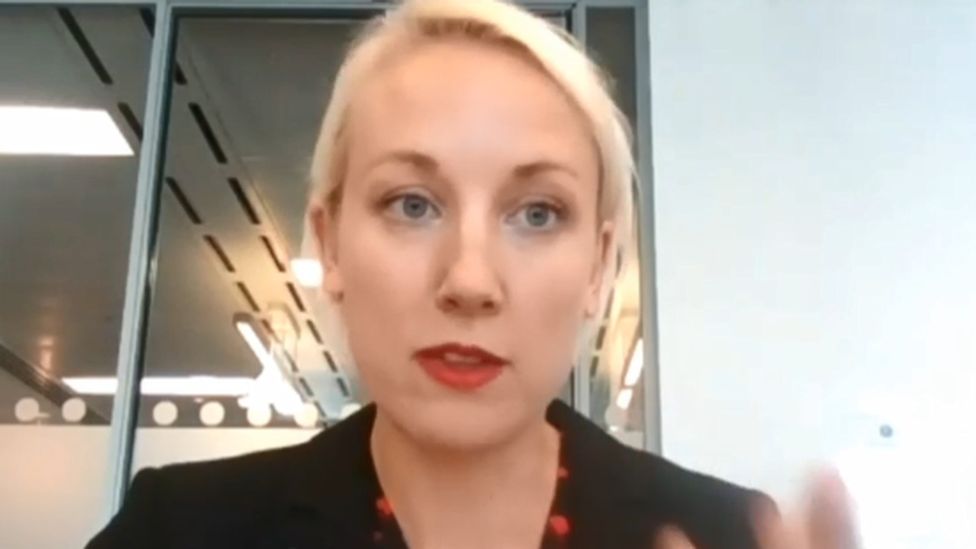 She added: "There's a short-term crisis here, which is in some ways out of our control – it's to do with the gas prices – but it's been exacerbated and arguably caused by our regulatory design."
Ms Pinchbeck said the risks to the market and security of supply was likely to continue without action by the government and regulator. "It's terrible news for customers in the long run," she said.
There was also a warning from Mr Kwarteng that Britain must prepare for a future of higher energy prices.
"The price has spiked considerably," he told the committee. "You would expect normally that the price would revert to the mean.
"It's not something that we think is going to be sustainable… We have to prepare for longer-term high prices."
Mr Kwarteng also said there were no plans to remove the cap on domestic bills. "The price cap is here to stay," he told MPs.


Please include a contact number if you are willing to speak to a BBC journalist. You can also get in touch in the following ways:
If you are reading this page and can't see the form you will need to visit the mobile version of the BBC website to submit your question or comment or you can email us at HaveYourSay@bbc.co.uk. Please include your name, age and location with any submission.
Rogers family boardroom drama unlikely to impact deal to buy Shaw
A boardroom tussle at Rogers Communications Inc is unlikely to hinder its C$20 billion ($16.16 billion) buy of Shaw Communications, analysts said, but the family drama is continuing at one of Canada's biggest telecoms companies.
The board of Rogers on Thursday voted out Chairman Edward Rogers, son of the late founder Ted Rogers, after he tried to replace Chief Executive Officer Joe Natale with another executive.
Hours later, Edward Rogers said as chair of the Rogers Control Trust, the family-controlled entity that owns the majority of ownership shares in RCI, he would remove the five RCI board directors who acted against him.
Rogers' move is the latest in a tumultuous period, during which he has been at odds with his sisters and mother, all of whom are also board directors and who backed Natale.
The company said on Friday that it had not received any documentation from its former chair with respect to the attempted removal of directors, and would consult with its lawyers about the legality of Edward Rogers' move.
"The company is not aware of this mechanism ever having been utilized in respect of a public company in Canada," Rogers Communications said in a statement.
J.P.Morgan analysts said they hoped the boardroom battle would not overshadow the timeline or approval process of the deal to buy smaller rival Shaw.
"We maintain our base case that Rogers will be able to close its transformative acquisition of Shaw in 1H22 following the divestiture of some or all of Shaw's wireless business," J.P.Morgan wrote in a note to investors.
While the company's bid for Shaw would further boost its position in Canada's highly concentrated telecoms market, it has attracted scrutiny from multiple government regulators over whether it will decrease competition.
Scotiabank analysts said they expect the deal to get regulatory approvals within the planned timeline of first half of next year.
The structure of the Rogers Control Trust is a unique feature among Canadian companies, said David Brown, a corporate governance consultant.
Normally each family member would control their individual shares, but Ted Rogers' estate set up the trust to represent all the family members together, meaning the 97.5% of Class A ownership shares are controlled by the family trust vote as one.
The purpose seems to be to "avoid impasses (between family members) that would block any votes from getting through the organization," Brown said, adding that the structure gives the chair of the trust "some pretty unprecedented powers."
But, he said, Rogers is still accountable to the family.
"Edward is allowed to do what he's doing until the rest of the family step in and stop him," Brown said.
($1 = 1.2377 Canadian dollars)
(Reporting by Uday Sampath in Bengaluru; Editing by Sweta Singh and Arun Koyyur)
Walmart recalling 3,900 bottles of room spray due to possible dangerous bacteria- U.S. CPSC
Walmart Inc is recalling around 3,900 bottles of its Better Homes and Gardens-branded room spray due to the possible presence of a rare and dangerous bacteria, the U.S. Consumer Product Safety Commission (CPSC) said on Friday.
The U.S. Centers for  Disease Control and Prevention has been investigating a cluster of four confirmed cases of melioidosis including two deaths in the country, although the source of these four infections has not been confirmed, the CPSC said.
(Reporting by Praveen Paramasivam in Bengaluru; Editing by Aditya Soni)
Evergrande Faces Make-or-Break Weekend for Bond Payment – Bloomberg Markets and Finance