Gold price testing resistance just below $1800 following 1.1% drop in U.S. Retail Sales – Kitco NEWS
Editor's Note: With so much market volatility, stay on top of daily news! Get caught up in minutes with our speedy summary of today's must-read news and expert opinions. Sign up here!
(Kitco News) – U.S. economic activity appears to be losing some momentum as U.S. consumers made significantly fewer purchases in July. However, weaker than expected retail sales numbers are having little impact on gold as prices test resistance just below $1,800 an ounce.
U.S. retail sales fell 1.1% in July, down from June's revised increase of 0.7%, according to the latest data from the U.S. Commerce Department, released Tuesday; the data significantly missed expectations as economists were forecasting a 0.2% rise.
This is the second time in three months that consumers have cut back on spending.
The gold market is trying to find some traction following the disappointing numbers. December gold futures last traded at $1,792.60 an ounce, up 0.16% on the day.
Meanwhile core retail sales, which strips out auto sales, dropped 0.4% last month, down from June's revised reading of 1.6%. Economists were expecting to see a 0.2% increase.
The control group, which excludes autos, gas, building materials, and food services and feeds directly into GDP calculations, dropped 1%.
"The data is disappointing. The consumer represents two thirds of the economy," said Adam Button, chief currency strategist at Forexlive.com
Although the headline data was disappointing, Katherine Judge, senior economist at CIBC said that there was some good news in the numbers. However, she also noted that the spreading COVID-19 Delta variant continues to pose a significant risk to global growth.
"The headline masked gains in restaurant spending despite the spread of the Delta variant, while gasoline sales also rose in line with price increases. With sales in the control group still 18% above pre-pandemic levels, a further easing off in goods spending ahead is likely as demand shifts to services," she said.
Teetering property developer Evergrande sparks contagion fears for China's economy – CBC.ca
Property developer China Evergrande Group is teetering on the brink of collapse, weighed down by a giant debt load and billions of dollars of real estate it can't sell as quickly or as profitably as anticipated.
While trouble has been brewing for a year, it's coming to a head now, as the conglomerate missed one loan payment in June and more are expected. The company's offices were the site of angry protests this week, and things could get even uglier on Monday when the company is likely to miss another key interest payment to its increasingly concerned financiers.
Evergrande's possible collapse is sparking fears that it could take other parts of China's housing market down with it — and impact business interests outside China, too.
Here's a brief explainer of what you need to know about the story.
What is Evergrande?
Founded in 1996 in the Chinese city of Shenzhen, across the border from Hong Kong, Evergrande is mostly a property developer, whose core business is buying up land and turning it into residential real estate. Company founder Hui Ka Yan is a former steel worker who rode China's 21st century real estate boom to a fortune that was at one point last year worth $30 billion US, good enough for the title of third-richest man in China.
The company has built more than 1,300 housing developments in 280 cities in China, with plans for another 3,000 projects underway in various cities across the country.
But like any good conglomerate, it has expanded into all sort of other businesses, including bottled water and food, electric vehicles, theme parks, a Netflix-like streaming service with almost 40 million customers — and even a professional soccer team.
Why are they in trouble?
Debt — and lots of it. The company has almost two trillion yuan of debt on its books, the equivalent of more than $300 billion US. The company aggressively borrowed money to buy more land to develop, and sold apartments quickly at low margins to raise enough cash to start the cycle up again. Which works fine as a business model — until it doesn't.
In late 2020, new rules brought more scrutiny to the company's finances, which revealed higher-than-expected debt loads. That, coupled with mounting construction delays spooked buyers, setting up a vicious cycle. The company began its descent to pariah status as lenders and buyers lost their nerve in lockstep with each other.
Every attempt by the company since then to distract from its problems only served to draw more attention to them. Lenders got more and more unsettled. Existing owners got upset. New sales slowed, which created a feedback loop that got lenders even more jittery.
WATCH | Investors angrily protest at Evergrande offices:
Buyers at Chinese property developer Evergrande are demanding answers from the company management, as fears mount that the company may collapse under its debt load. (David Kirton/Reuters) 0:34
In June, the company admitted it missed payment on a loan. The next month, a Chinese court froze a $20 million bank deposit at the request of one its lenders. At least one creditor, a paint supplier, is reportedly being paid in apartments that won't be ready until 2024.
According to data compiled by Bloomberg, on the 19th of July, presales at two projects in Hunan were halted. Three days later, Hong Kong banks stopped offering mortgages on any incomplete projects by the company in the city. On August 9, two more projects in Kunming stopped construction due to missed payments, followed by similar halts at projects in Nanjing and Chengdu. Things have snowballed ever since. The company's stock price has cratered by 90 per cent in the past year, and most of their bonds are in junk status.
The company is behind on its obligations to more than 70,000 investors. More than one million buyers of unfinished projects are in limbo. And the pace of problems is picking up. "Sales could slump further as the developer may struggle to restore potential homebuyers' confidence," said Lisa Zhou, an analyst with Bloomberg Intelligence.
Monday figures to be an inflection point for the company as Evergrande is supposed to make an $80 million interest payment on one of its many loans, and there's next to no chance it will pay that, which could start the clock ticking toward some undesirable outcomes.
So what could happen?
A number of bleak B words are on the table — bankruptcy, breakup, buyout, or bailout — and none of them are ideal.
The first option would be the most painful.
"If, as expected, Evergrande is defaulting on its debt and goes through a restructuring, I don't see why it would be contained," Michel Lowy of distressed debt investment firm SC Lowy, told Reuters.
But because of the Chinese government's long-standing desire for stability, that's also the least likely outcome. The company owes money to 128 different banks, and was behind almost one out of every 20 property sales in China in the past five years. Evergrande permanently employs almost 200,000 people, but hires almost four million people a year to work on various projects.
With a reach that wide, analysts who cover the sector are confident that Beijing won't let the company simply collapse. "Evergrande's escalating crisis may prompt government action to prevent social instability," Zhou said.
More likely is some version of the next two options, a breakup or buyout, where the company sells assets to raise cash and help is brought in to run things. "State-owned enterprises or other developers may also take over Evergrande's projects, after Chinese officials sent accounting and legal experts to examine the company's finances," Zhou said.
A full government bailout, however, is just as unlikely. China has been cracking down on its high-flying technology sector, trying to regulate and ban cryptocurrencies and reining in excesses in all sorts of sectors. Evergrande's problems may be a test case in Beijing's desire and ability to manage every facet of the growing economy.
Economist Art Woo with Bank of Montreal said in a note on Friday that he also doubts a bailout is coming. "As for who could bear the losses, that's frankly tricky to predict, but we think it's reasonable to believe that the authorities are unlikely to bail out equity holders or creditors in an effort to prevent moral hazard from increasing and improve financial discipline," he said.
More likely is some sort of organized wind down, to keep damage to a minimum. "We do not believe the government has an incentive to bail out Evergrande (which is a private-owned enterprise)," Nomura analyst Iris Chen said in a note to clients.
"But they will also not actively push Evergrande down and will supervise a more orderly default, if any, in our view."
WATCH | CBC reported on China's 'ghost cities' of empty towers nearly a decade ago:
CBC's Adrienne Arsenault explains how empty skyscrapers are casting shadows on the Canadian economy. 2:31
Is there an impact outside China?
Not much, directly, although the company does have assets in Europe and North America — including the ritzy Château Montebello resort in Quebec — but the company's woes are nonetheless a cautionary tale for people everywhere.
China has been in a housing boom for more than two decades now, as more and more people put money into residential real estate — almost regardless of the price and demand for the underlying asset.
Video went viral on social media this month of a 15-tower condo development in Kunming being dynamited to the ground because it was a ghost city with no actual residents, eight years after being built.
While that wasn't an Evergrande project, the worry is that there are many others out there like it.
Re-upping the stunning demolition videos showcasing housing oversupply in China: 15 skyscrapers in China that were part of the Liyang Star City Phase II Project were just demolished after sitting unfinished for eight years due to absent market demand. <a href="https://t.co/UByqjk8QXX">pic.twitter.com/UByqjk8QXX</a>

&mdash;@Jon_Hartley_
China's Lehman Brothers moment?
The 2009 financial crisis was sparked by the failure of two investment banks, Bear Stearns and then Lehman Brothers, which exposed just how much bad debt there was in the system, and caused a chain reaction of worry down the line
That may be far fetched for the economy as a whole this time around, but it's certainly on the table for China's housing market at least.
"Lehman (was) very different as it went across the financial system, freezing activity," said Patrick Perret-Green, an independent London-based analyst.
"Millions of contracts with multiple counterparties, everyone was trying to work out their exposure," he said. "With Evergrande it depresses the entire real estate sector."
"There are other developers that are suffering from the same problem of no access to liquidity and have extended themselves too much," Lowy said.
Simon MacAdam, an economist with Capital Economics, says the Lehman parables are unwarranted.
"The China's Lehman moment narrative is wide of the mark," he said. "Even if it were the first of many property developers to go bust in China, we suspect it would take a policy misstep for this to cause a sharp slowdown in its economy."
Regardless, the Evergrande saga is a cautionary tale about the down side of unrestrained real estate speculation anywhere.
As Woo put it: "A default or bankruptcy does not pose a Lehman-type threat … but it's still bad news for the economy."
After starting in Edmonton, Teamsters seeking to unionize 8 other Canadian Amazon facilities – CBC.ca
The Teamsters workers' union has launched campaigns to organize employees in at least nine Canadian facilities of U.S. e-commerce company Amazon.com, according to Reuters interviews with union officials.
The influential union took the first step earlier this week to organize employees at one of Amazon's Canadian facilities, and the interviews reveal it is widening such efforts across the country, where the e-commerce company employs about 25,000 workers and plans to add 15,000 more.
The campaigns could be seen as a bet by the Teamsters that early success unionizing employees in a more labour-friendly market such as Canada will inspire similar results south of the border, where Amazon has so far fended off unionization attempts.
In the latest challenge to Amazon's anti-unionization stance, Edmonton's Teamsters Local Union 362 filed for a vote on union representation at a company fulfilment centre in nearby Nisku late on Monday.
Interviews with Teamsters units in other cities and provinces show that the union's efforts stretch from British Columbia to southern Ontario.
40% of workers already on board
The Teamsters' Edmonton unit says it has enough signed cards calling for a union to meet the 40 per cent threshold to require a vote. Two of the union's units in Ontario and one in Alberta have confirmed they are signing membership cards with Amazon workers.
And two of the five units that confirmed to Reuters that they are organizing said they are running campaigns at multiple sites, bringing the total Amazon facilities involved in some level of organizing to at least nine.
Any locals that have an Amazon facility in their area are doing an organizing campaign, Jim Killey, an organizer with Teamsters Local 879 near Hamilton, Ont., told Reuters.
Amazon did not immediately respond to a request for comment. Earlier in the week, Amazon Canada spokesperson Dave Bauer said in an emailed statement: "As a company, we don't think unions are the best answer for our employees."
Unions would prevent the company from changing quickly to meet employees' needs and represent "the voices of a select few," he said.
The Teamsters say they can help the workers win better wages and benefits, such as leaves of absence.
Long battle ahead
Unionization votes in Canada do not have any direct bearing on the United States, but they could raise enthusiasm, said John Logan, a labour professor at San Francisco State University.
Organizing at a place like Amazon requires workers to take a certain amount of risk, Logan said. If they can look to other places and see that that risk has paid off for other workers, then they are far more inclined to do it themselves.
Union members are going to great lengths to connect with Amazon workers, sleeping in their cars to catch the employees after graveyard shifts and forging ties at local churches.
The International Brotherhood of Teamsters, which has more than a million members in the United States and Canada, has made organizing Amazon a top priority, describing it as an "existential threat."
Amazon does not have any unionized facilities in North America. The Teamsters is one of a handful of unions trying to undertake the daunting task of organizing its vast, high-churn workforce.
Earlier this year, the Retail, Wholesale and Department Store Union (RWDSU) lost a vote to organize workers in Bessemer, Ala., by a more than two-to-one margin. Amazon pushed hard against unionization, and the result is being disputed.
The Teamsters have indicated they will not seek to hold such votes in the United States any time soon, arguing the process is unfairly tilted toward employers.
But in Canada, where labour laws are more favourable, the Teamsters see an opportunity to go straight to the ballot box.
The Teamsters' Killey said his chapter is campaigning at Amazon facilities in Milton, Cambridge and Kitchener, all traditionally working-class towns just west of Toronto.
"Where we see there is a lot of support, we're going to go full steam ahead," said Christopher Monette, spokesperson for Teamsters Canada.
Jason Sweet, president of Teamsters Local 419 in Ontario, said his unit has begun signing cards with workers in the Greater Toronto Area and has formed WhatsApp groups with Amazon workers to keep them abreast of the union's efforts, delivering updates every 48 hours or so. "We are trying to build relationships from the inside," he said.
In British Columbia, Teamsters Local 31 president Stan Hennessy said potential members have been receptive.
"Our hope is that we can help these workers," he said. "They certainly can use some help."
18 new COVID-19 cases reported Friday – HalifaxToday.ca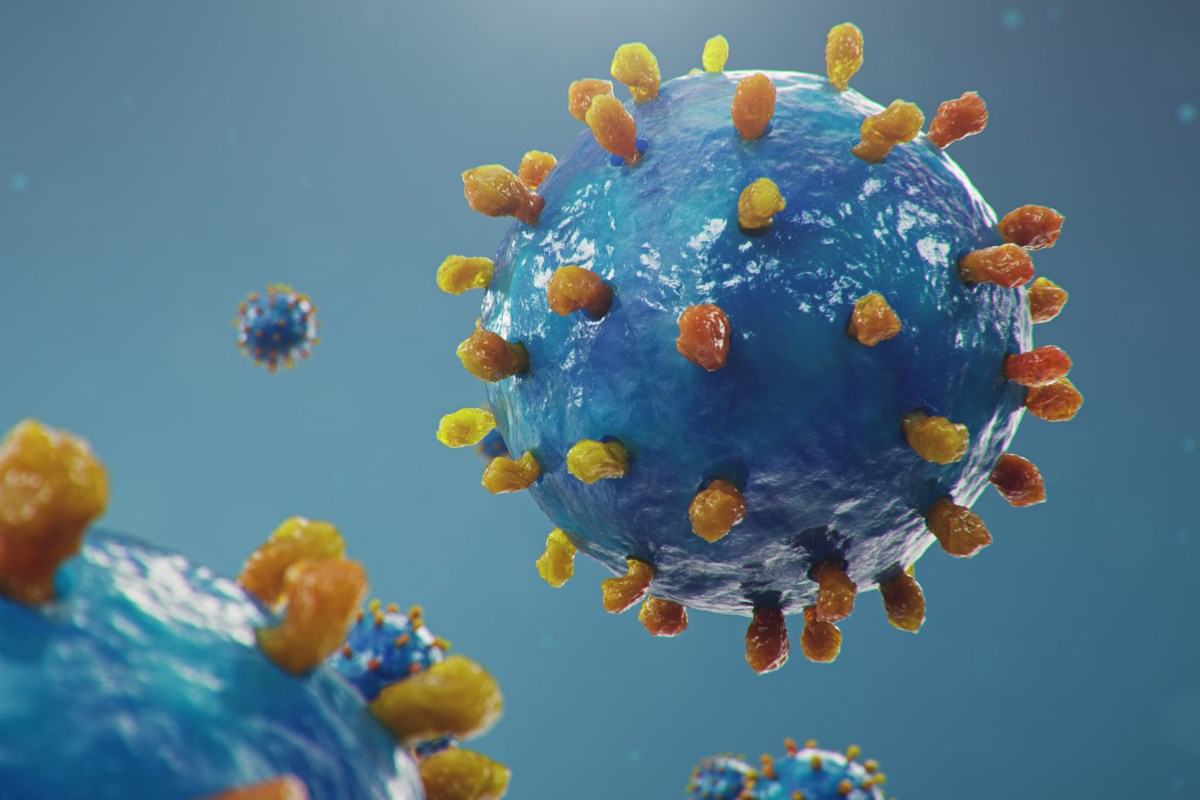 NEWS RELEASE
COVID-19/HEALTH/WELLNESS
*************************
Today, Sept. 17, Nova Scotia is reporting 18 new cases of COVID-19 and 29 recoveries.
Twelve of the cases are in Central Zone. Ten are close contacts of previously reported cases. Two are under investigation.
There are signs of community spread among those in Central Zone aged 20 to 40 who are unvaccinated and participating in social activities.
Five of the cases are in Northern Zone. Four are close contacts of previously reported cases. One is related to travel.
There is a large cluster of linked cases in a defined, unvaccinated group in Northern Zone and more cases are expected.
One case is in Western Zone. It is related to travel.
There have been 4,609 cases from March 15 to Sept. 16, 2021. Of those:
— 99 (2.1 per cent) were fully vaccinated
— 275 (6.0 per cent) were partially vaccinated
— 4,235 (91.9 per cent) were unvaccinated
There were 260 people hospitalized. Of those:
— 3 (1.1 per cent) were fully vaccinated
— 28 (10.8 per cent) were partially vaccinated
— 229 (88.1 per cent) were unvaccinated
Twenty-eight people died. Of those:
— 1 (3.6 per cent) was fully vaccinated
— 3 (10.7 per cent) were partially vaccinated
— 24 (85.7 per cent) were unvaccinated
As of today, Nova Scotia has 162 active cases of COVID-19. Of those, six people are in hospital COVID-19 units.
There were 3,570 tests administered between Sept. 10 and Sept. 16 at the rapid-testing pop-up sites in Halifax and Dartmouth.
On Sept. 16, Nova Scotia Health Authority's labs completed 3,849 tests.
As of Sept. 16, 1,480,851 doses of COVID-19 vaccine have been administered. Of those, 711,312 Nova Scotians have received their second dose.
Since April 1, there have been 4,570 positive COVID-19 cases and 28 deaths. Cases range in age from under 10 to over 90. There are 4,380 resolved cases. Cumulative cases may change as data is updated in Panorama.
The province is renewing the state of emergency to protect the health and safety of Nova Scotians and ensure safety measures and other important actions can continue. The order will take effect at noon, Sunday, Sept. 19, and extend to noon, Sunday, Oct. 3, unless government terminates or extends it
Testing advice:
Nova Scotians with or without symptoms can book a test at https://covid-self-assessment.novascotia.ca/en for primary assessment centres across the province. Those with no symptoms are encouraged to use one of the primary assessment centres with drop-in testing, pop-up sites or public health mobile units if they want to be tested.
More information on testing can be found at https://www.nshealth.ca/coronavirustesting
Anyone with COVID-19 symptoms is advised to self-isolate and book a COVID-19 test.
Anyone advised by public health that they were a close contact needs to complete a full 14-day quarantine, regardless of test results, unless they are fully vaccinated. If they are fully vaccinated at least 14 days before the exposure date, they do not need to self-isolate as long as they are not experiencing any COVID-19 symptoms. They should still get tested and should monitor for symptoms up to 14 days after the exposure date. If symptoms develop, they should get tested and self-isolate until they receive a negative test result.
Symptoms and self-assessment:
Nova Scotians should visit https://covid-self-assessment.novascotia.ca/ to do a self-assessment if in the past 48 hours they have had or are currently experiencing:
— cough (new or worsening)
Or two or more of the following symptoms:
— fever (chills, sweats)
— headache
— runny nose or nasal congestion
— sore throat
— shortness of breath or difficulty breathing
People should call 811 if they cannot access the online self-assessment or wish to speak with a nurse about their symptoms.
Anyone with symptoms should immediately self-isolate and book a test.
Quick Facts:
— a state of emergency was declared under the Emergency Management Act on March 22, 2020, and has been extended to Oct. 3, 2021
Additional Resources:
More information on COVID-19 case data, testing and vaccines is available at: https://novascotia.ca/coronavirus/data/
Nova Scotians can find accurate, up-to-date information, handwashing posters and fact sheets at: https://novascotia.ca/coronavirus
Nova's Scotia's five-phase reopening plan, announced May 28, 2021: https://novascotia.ca/reopening-plan/
Businesses and other organizations can find information to help them safely reopen and operate at: https://novascotia.ca/reopening-nova-scotia
A list of primary assessment locations, including locations with drop-in testing, is available at: https://www.nshealth.ca/coronavirustesting#assessment-centre-locations
More information about public health text notifications of positive COVID-19 cases and close contacts is available here: https://www.nshealth.ca/news/public-health-begins-contacting-positive-covid-19-cases-close-contacts-text-message
More information on what is considered essential travel is available here: https://novascotia.ca/coronavirus/travel/#from-outside-atlantic-canada
Government of Canada: https://canada.ca/coronavirus or 1-833-784-4397 (toll-free)
The Mental Health Provincial Crisis Line is available 24/7 to anyone experiencing a mental health or addictions crisis, or someone concerned about them, by calling 1-888-429-8167 (toll-free)
Anyone needing help with a non-crisis mental health or addiction concern can call Community Mental Health and Addictions at 1-855-922-1122 (toll-free) weekdays 8:30 a.m. to 4:30 p.m.
Kids Help Phone is available 24/7 by calling 1-800-668-6868 (toll-free)
For help or information about domestic violence 24/7, call 1-855-225-0220 (toll-free)
*************************