Greatest real estate gifts of the past year – Real Estate News EXchange
Christmas is a time to reflect and appreciate all the good things that happened over the past year.
Commercial real estate agents are no different.
And as such, I submit to you the greatest gifts tenants, landlords, buyers and sellers gave me during 2019.
Speedy replies
When you're under a time crunch, one of the biggest time sucks is waiting on replies. Be it a phone call, text message or email, all forms of communication are appreciated in a timely manner.
Kudos to those people who sent things to me when they said they'd send them to me.
Those who did not, you know which side of Santa's naughty/nice list you'll end up on.
Punctuality matters
I pride myself on being on time for all appointments and showings, so it's a great joy to me when clients reciprocate.
In our world, time is money. We aren't paid by the hour so any extra minute we get is valued.
If you got to our appointed meeting on time, I noticed, and I thank you.
It's transparent
We can save a lot of time on the previous two items I've mentioned, with open and honest communication from the beginning.
I exist to serve commercial real estate clients to the best of ability.
Part of that is having all the info I need to be successful. Transactions work much more smoothly when all expectations are laid bare.
For the clients who trusted me with all the tools I needed to get their needs met, I salute you!
Overall, I'm grateful for every commercial real estate interaction I had this past year, good and bad.
Even my most challenging deals have resulted in personal growth, be it patience or compassion.
Have a very Merry Christmas and whichever side of the real estate deal you find yourself on, I wish you continued success!
Why Buying Property in Italy Is Hot Real Estate Trend for Americans and Britons – Bloomberg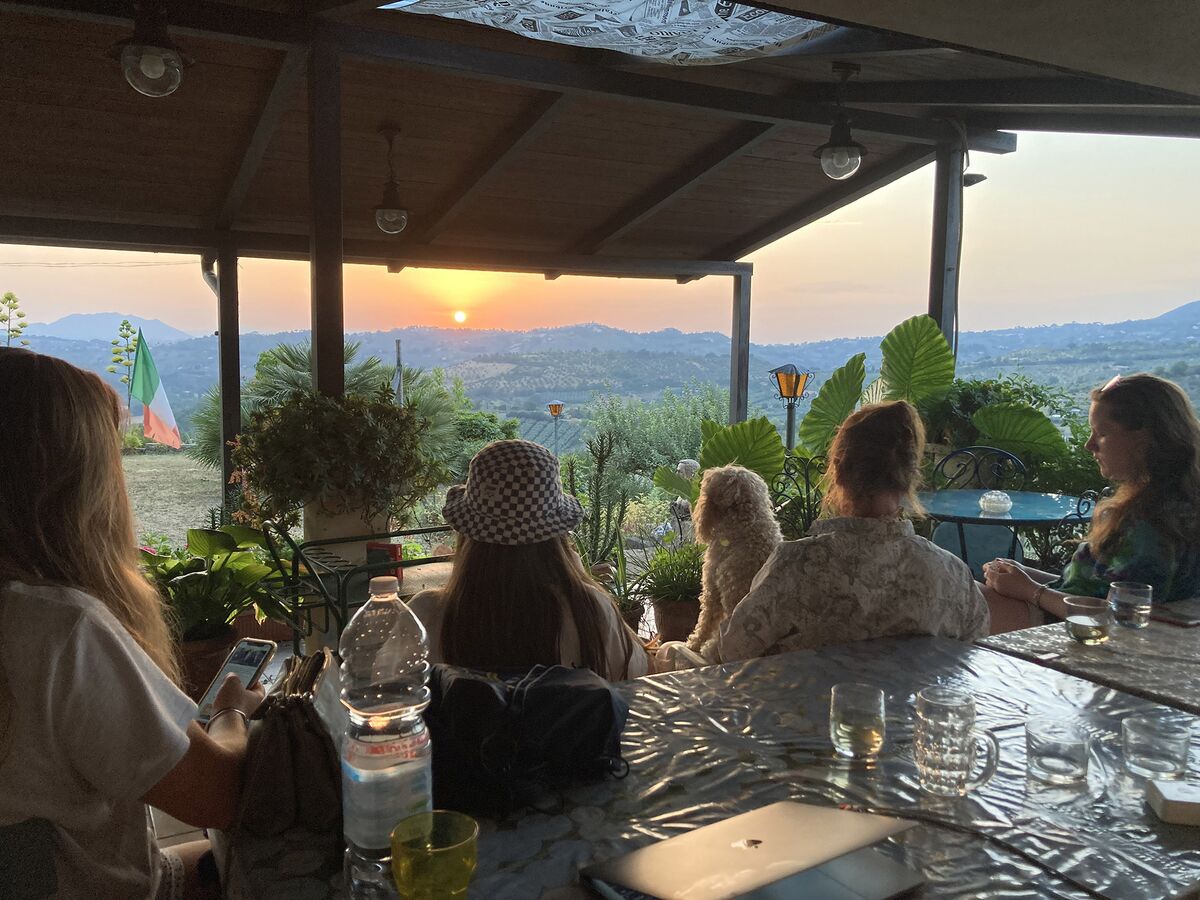 Homes in Italian cities and the countryside have always held an allure for foreign buyers. Now the pandemic is supercharging demand from well-off Americans and Britons.
That's because a range of tax incentives, relatively lower prices and the potential for working remotely has kindled their desire to buy second homes in Italy.
Drexel alum-founded YieldEasy, a marketplace for real estate investors, launches next month – Technical.ly
Drexel University alum Jeffery Gopshtein has worn many hats since he graduated in 2017.
The first in his family to graduate from college, he was inspired by his parents' entrepreneurial ventures. After a stint of founding and running a food truck business at Drexel, he earned his degree in finance and real estate, assuming he'd work on Wall Street. But Gopshtein soon realized through a co-op experience that he wasn't built for staring at spreadsheets.
So he jumped into the traditional side of real estate, getting his license and selling homes, he told Technical.ly. He was intrigued by becoming an investor, and eventually bought his first property, a single family home. But he watched how big the commercial and multi-unit market was growing, and brainstormed a way to get in without a lot of capital.
"There was a real appeal there," Gopshtein said, so he spent time with a development firm. "I watched and learned about all the implications of building urban areas."
He felt there was a hole missing in the real estate market for those who were interested in investing in smaller multi-unit properties. Buildings that host between two and 20 units make up the majority of Philadelphia's apartment buildings, according to Gopshtein, but many real estate agents and buyers stayed away from them. It takes about the same time and energy to sell a property with a few units as one with 40 units, he reasoned. But one of the paychecks is a lot bigger.
Gopshtein began work building an end-to-end marketplace for people buying apartment buildings. The platform sources, analyzes and markets these buildings, and also hosts many of the tools necessary in completing a property sale like title, financing and property management tools. The platform, YieldEasy, will launch next month in Philadelphia.
The company's revenue comes through its tech-enabled marketplace, and both buyers and sellers save money, because the company doesn't have the overhead of traditional brokerage, the founder said. Instead, it charges a flat, 1.5% transaction fee. Gopshtein realizes he's not reinventing the wheel, he said, but creating a set of digital tools for an undeserved market.
"We're not inventing the space, we're digitizing a $13 billion market," he said.
Currently, Gopshtein runs the business with one other person who's working on getting to full-time. The company also has a group of trusted advisors, and has recently raised $100,000 in pre-seed money to get them to the platform's launch and seed round later this year, Gopshtein said.
He foresees expanding next year to other markets that have a similar makeup of these multi-family units, perhaps in Austin or Miami. His main goal is to let people know that if they have a goal of property investing, it's more accessible than they might think. The company will even be considering fractional ownership — where someone puts a partial investment into a property with others — for the future.
"It's very capital intensive, so a lot of people stay in the single family home lane. There's no real seamless way to get into it," the founder said of ownership. "But someone who could buy a $500,000 home could also as easily buy a $500,000 duplex."
-30-
Podcast: Investing in industrial real estate – Real Estate News EXchange
[embedded content]
The Industrial Real Estate Show:
Host Chad Griffiths interviews Logan Hartle, an experienced industrial real estate investor and broker.
They discuss Hartle's background as a residential investor who transitioned into industrial, and also speak about ways investors can find opportunities. As Griffiths notes, perhaps the most impactful point comes at 17:42, when Hartle provides a "great tip" for new industrial investors.