Green investing: How your savings can fight climate change – BBC News
A year ago Bethan Batiste started wondering whether she could be putting her savings to better use.
"I've always been very concerned about the climate," the 23-year-old says. "I've watched a lot of YouTubers. And I think it was one of them that made me go, yeah, I should look at my money."
Bethan works part-time in a shop in Guernsey, and doesn't manage to save a great deal, but she has £1,000 put away for a rainy day, and she would like to know it's not doing more harm than good.
"I don't want to be funding fossil fuels or big mining operations," she says.
As the urgency to act on climate change has become clearer, many people feel the same: wondering whether by moving their money they could make a difference.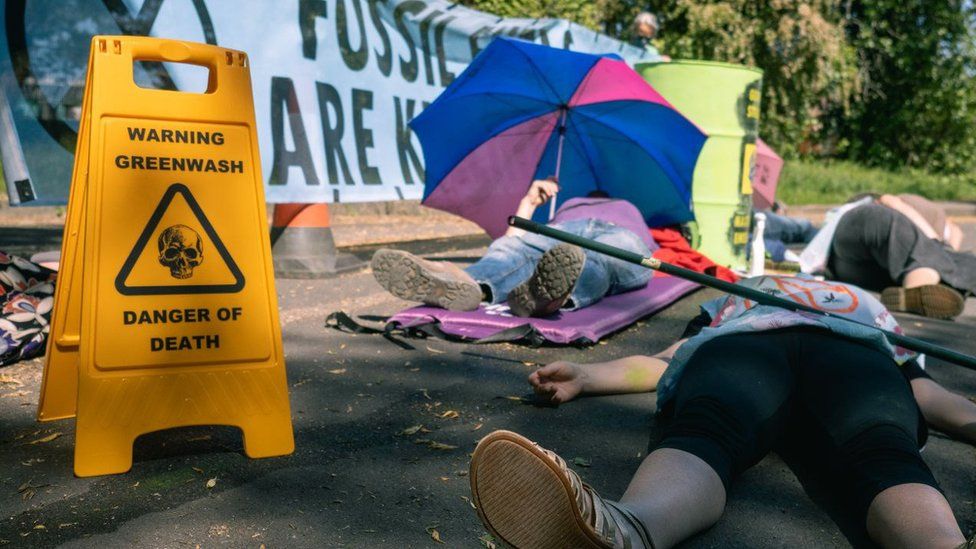 But as Bethan found, investing sustainably can be daunting. Many investment and savings providers make big claims about how climate-friendly their products are, but it can be hard to work out how much genuine impact they're likely to have.
There are plenty of options, says Lisa Stanley, co-founder of the website Good with Money, which provides information to make ethical investing easier. It says it offers a jargon-free guide for first-time investors, like Bethan, and is financed through advertising and through a kitemark scheme it runs.
"Step one is to look at your bank – are you happy with its environmental record?" says Ms Stanley. "In general, I would say products at mainstream High Street banks are not going to be the greenest."
Bethan could shift her £1,000 into a savings account at an ethical bank or building society, says Ms Stanley, or she could look for a climate-friendly investment fund.
Usually these funds simply screen out specific sectors that are seen as problematic, such as big energy, tobacco and armaments.
However, some funds will take a more active approach, lobbying for more climate-friendly strategies, or investing in businesses with a positive impact on the planet.

Green investing: Where to start?
If you are sticking with cash, consider putting your money with a bank or provider that focuses on green issues
Take advantage of tax-free savings allowances, such as ISAs, but remember to keep a buffer – money you can access easily if you need to
Look for a 'climate-friendly' investment fund that matches your priorities, choosing the sustainable or ethical options on online platforms
Consider a fund that actively picks stocks that promote decarbonisation, like renewable energy, or one that works for change within polluting industries. This is known as "impact" investing
If you want to pick your own stocks, beware of social media 'hot tips'. Sustainable stocks carry risks just like any other investment
Check where your pension is invested
If you have larger sums to invest, consider hiring an independent financial advisor

There's been a boom in sustainable investing in recent years, due to rising awareness of environmental issues.
And as governments have made their commitments towards tackling climate change clearer investing in the companies that are on right side of the transition, has started to make financial sense too, adds Ms Stanley.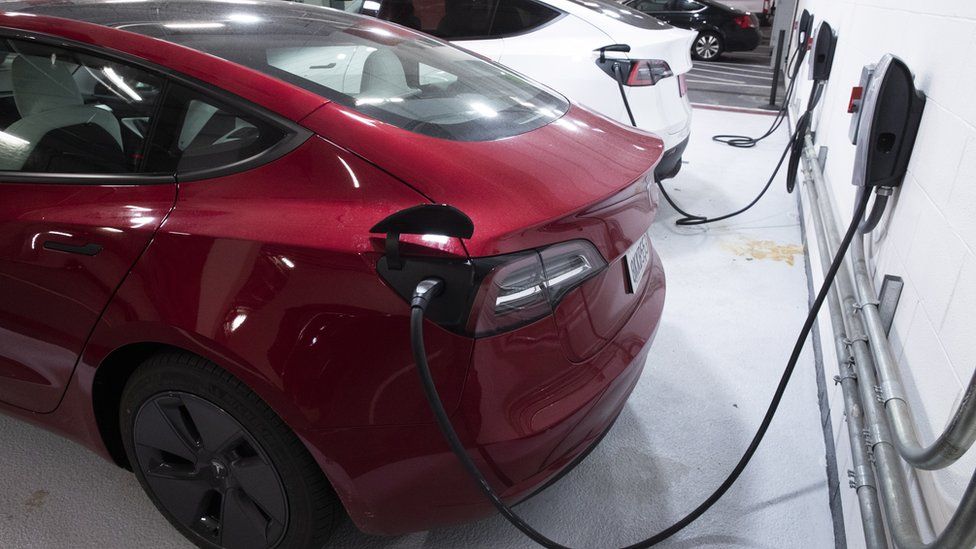 But it isn't always obvious what should count as a green investment. For example, some funds give the electric car company Tesla a high score thanks to its products. Others put it near the bottom of the climate-friendly list, due to its dalliances with Bitcoin and the damage done by lithium mining for use in its batteries.
If Bethan chooses a fund that simply avoids investing in fossil fuel firms, she might find, with further digging, that it still invests in petrol refineries or other closely related businesses.
So, she's not sure a fund like that would go far enough. "I'd much prefer knowing the money was going for a good cause, rather than just avoiding the bad stuff," she says.
That's the approach Louis Velati has taken. At school he was involved in the Friday climate strikes. When he inherited some money, the 20-year old physics student in Manchester, decided to put his money where his mouth was, and started researching green investing.
"I'm a bit geeky and lockdown was an opportunity to deep dive into it," he says. He found websites like MoneySavingExpert that could help him get to grips with the new concepts.
He homed in on Triodos, a Netherlands-based bank with a strong focus on responsible investing, because it offered the chance to actively support climate-friendly sectors like wind power, as well as avoiding harmful ones.
"The impact investing funds were very exciting," says Louis. "I really liked how you could see where your money was going. You feel very connected to the projects your money is going towards."
Another option for Bethan could be to choose a fund that promises to positively engage with firms, instead of simply avoiding heavily-polluting sectors.


Engagement means the fund's manager will call for change and support pro-climate motions at shareholder meetings, explains Ms Stanley.
More active approaches help avoid some of the pitfalls sustainable investing can fall into. In recent years, there's been a boom in big investment funds labelled ESG – Environmental, Social, and Corporate Governance funds – reflecting a really wide range of ethical considerations, from workers' rights, to how well the firm is managed.
Huge investment flows have flooded into ESG funds, as interest has grown in responsible investing, but their climate impact is sometimes not as good as the marketing may suggest.
A report by InfluenceMap, a think tank, looked at investment funds which used pro-climate branding.
The think tank found fewer than half of the funds had overall investments that aligned with globally agreed climate change targets.
Another piece of recent research by French business school, Edhec, found "greenwashing" by funds claiming to be climate-friendly disguised the limited impact their investments were having.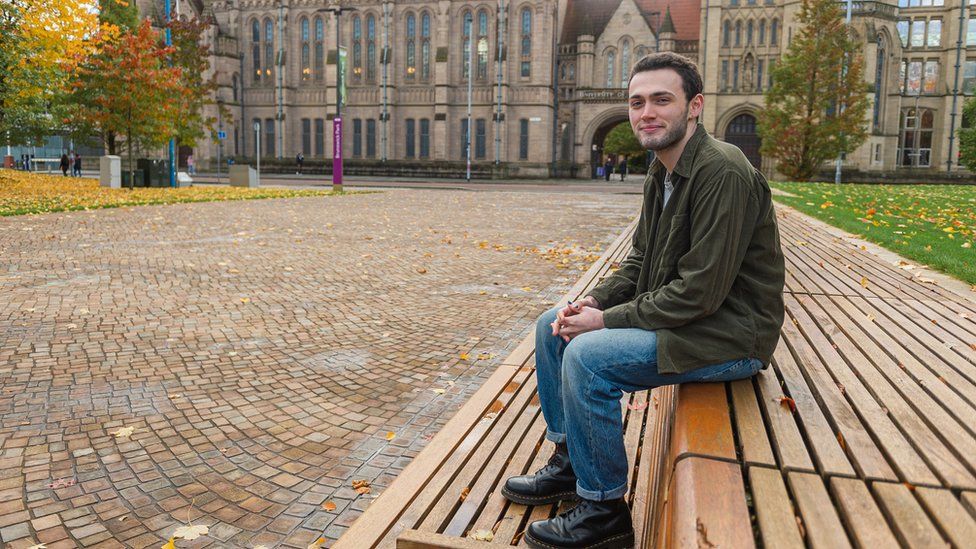 It said money wasn't flowing to companies that were improving their environmental record, while many that were deteriorating were still being funded.
One leading fund manager, BlackRock's chief investment officer for sustainable investing, Tariq Fancy, left his job in frustration. He has denounced ESG investing as "sustain-a-babble" arguing it does more harm than good because people think they're tackling climate change when they're not.
Ultimately, though, these problems will have to be resolved, says Ben Caldecott, the Lombard Odier associate professor of sustainable finance at the University of Oxford, because shifting financial flows is an essential part of the decarbonisation process.
"There is no solution that doesn't involve the financial sector changing rapidly. There is no transition without it," he says.
In fact, how to mobilise private finance is high on the agenda at the COP26 meeting in Glasgow, taking place in November, where world leaders will be hammering out new commitments and strategies for reducing carbon emissions.
"If we want to tackle climate change, we want fossil fuel companies to pay much higher interest rates, so it's harder for them to raise money.
"But it might also be that we want companies committed to change, to have access to cheaper capital," says Prof Caldecott.
"What we don't want, is money going to firms that promise change but don't deliver. That's the worst possible outcome."
Standardising rules and definitions and improving regulation will help make green investing more effective, he says. But that doesn't mean individuals' efforts now won't make a difference.
If you do decide to leave your bank, rather than go quietly, let them know the reason why, he suggests. It's also just as important to review your pension pot.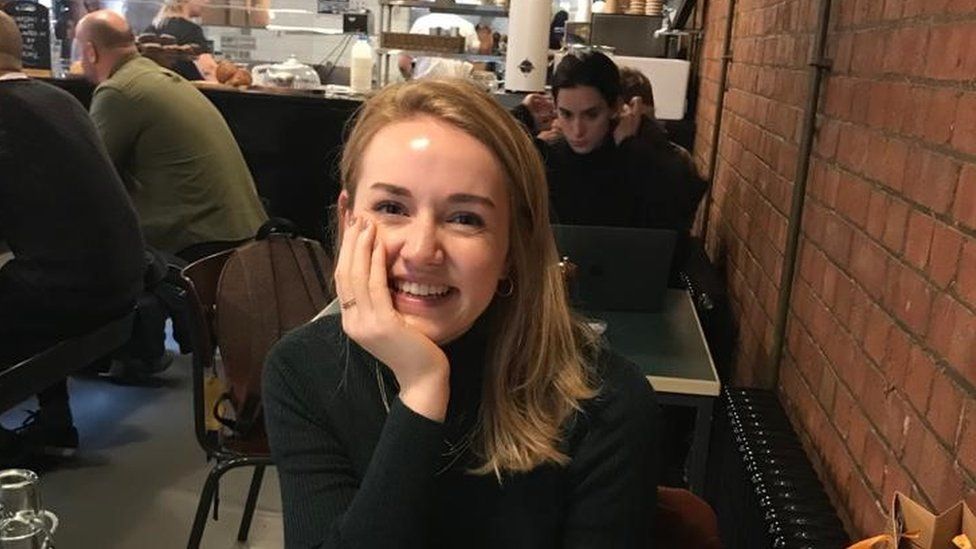 That's what Caroline Hopper did four years ago. She was shocked to find her pension was invested in tobacco and fossil fuels.
When she raised the issue with her boss, the firm hired a financial advisor to help staff pick new pension investments they were happy with.
"I said, personally, I don't want my pension in fossil fuels," she recalls. "Now it's in healthcare and tech and a bit of impact investing – clean energy companies, circular economy companies."
Since then, a campaign backed by filmmaker, Richard Curtis, has launched, calling for everyone to do the same.
Research on behalf of Make My Money Matter found redirecting your pension wealth could have 21 times the impact on your carbon emissions than going vegetarian or giving up flying, says campaign director, David Hayman.
"Your voice can have extraordinarily powerful impact," he adds. Some people move their pension wealth, he adds, but just as useful is lobbying your existing pension provider to change.
"People should see money, not as scary static investment in a Swiss bank vault, but a hidden superpower to build a better world."
Bitcoin hovers near 6-month high on ETF hopes, inflation worries
Bitcoin hovered near a six-month high early on Monday on hopes that U.S. regulators would soon allow cryptocurrency exchange-traded funds (ETF) to trade, while global inflation worries also provided some support.
Bitcoin last stood at $62,359, near Friday's six-month high of $62,944 and not far from its all-time high of $64,895 hit in April.
The U.S. Securities and Exchange Commission (SEC) is set to allow the first American bitcoin futures ETF to begin trading this week, Bloomberg News reported on Thursday, a move likely to lead to wider investment in digital assets.
Cryptocurrency players expect the approval of the first U.S. bitcoin ETF to trigger an influx of money from institutional players who cannot invest in digital coins at the moment.
Rising inflation worries also increased appetite for bitcoin, which is in limited supply, in contrast to the ample amount of currencies issued by central banks in recent years as monetary authorities printed money to stimulate their economies.
But some analysts noted that, after the recent rally, investors may sell bitcoin on the ETF news.
"The news of a suite of futures-tracking ETFs is not new to those following the space closely, and to many this is a step forward but not the game-changer that some are sensing," said Chris Weston, head of research at Pepperstone in Melbourne, Australia.
"We've been excited by a spot ETF before, and this may need more work on the regulation front."
(Reporting by Hideyuki Sano in Tokyo and Tom Westbrook in Singapore; Editing by Ana Nicolaci da Costa)
These are the only times it's smart to make changes to your investment portfolio – CNBC
Select's editorial team works independently to review financial products and write articles we think our readers will find useful. We may receive a commission when you click on links for products from our affiliate partners.
Recent market volatility has many investors wondering if now is a good time to alter their investments.
The short answer experts generally advise? It's rarely actually a good time to make changes to your investment portfolio.
"Most investors who jump in and tweak their portfolios typically do it in response to market conditions and history has shown us this just doesn't work out in their favor," says Tony Molina, a CPA and senior product specialist at Wealthfront. "What often feels right when it comes to investing, is usually wrong."
Though you may feel tempted to modify your investments when the market dips, you're often better off leaving them alone for the long haul. The reality is, downturns happen but your money is safer if you ride out the storm. Just as quickly as the market can go down, it can also go up — and keeping your cash invested throughout these fluctuations is what helps your money grow over time. This is especially true when investing in index funds and ETFs.
But, we wondered, is there ever a good time to adjust your investments? Turns out, there are a couple conditions when it's OK.
Subscribe to the Select Newsletter!
Our best selections in your inbox. Shopping recommendations that help upgrade your life, delivered weekly. Sign-up here.
When it's a good time to make changes to your investment portfolio
While it's typically best to leave your investments alone, you may want to change course if there has been a change in your investing goals' time horizons, and consequently, your risk tolerance, advises Ivory Johnson, a CFP and founder of Delancey Wealth Management.
On one hand, you may find that you have extended the number of years until retirement and can take on more risk. Or, on the other hand, perhaps you're retiring sooner than you thought and shortening that timeframe means that you need to put your money in lower-risk investments.
Using a robo-advisor is an effective workaround to avoid having to worry whether your investments match your risk tolerance. Robo-advisors have users fill out a brief questionnaire that helps them know how to best allocate your cash depending on your investment goals and the top robo-advisors will regularly rebalance your portfolio for you as needed.
Betterment, for example, will recommend a stock-and-bond allocation based on your goals and adjust automatically whenever you make a deposit, withdraw funds or change your target allocation. Betterment's algorithms will also check your portfolio drift (how far you are from your target allocation) once per day and rebalance if necessary.
On Betterment's secure site
Minimum deposit and balance

Minimum deposit and balance requirements may vary depending on the investment vehicle selected. For Betterment Digital Investing, $0 minimum balance; Premium Investing requires a $100,000 minimum balance

Fees

Fees may vary depending on the investment vehicle selected. For Betterment Digital Investing, 0.25% of your fund balance as an annual account fee; Premium Investing has a 0.40% annual fee

Bonus

Up to one year of free management service with a qualifying deposit within 45 days of signup. Valid only for new individual investment accounts with Betterment LLC

Investment vehicles

Investment options

Stocks, bonds, ETFs and cash

Educational resources

Betterment RetireGuide™ helps users plan for retirement
The automated investing platform through SoFi Invest® automatically rebalances investors' portfolios as well, but on a quarterly basis. SoFi is a good option for investors also looking for lending products as SoFi members receive a 0.125% interest rate discount on SoFi's student loan refinancing and personal loans.
Johnson adds that he would generally change an investment allocation when a big event has taken place, such as a severe illness or a large economic windfall (like an inheritance). In both of these cases, an investor's need for capital appreciation reduces, he says.
Molina agrees that a good time for investors to make changes to their portfolios would be in response to major life events. Specifically, he means events that put the investor in a position where they would need to access their investments in the near future (three or so years). Examples include marriage, a family emergency or as an investor nears retirement.
"This would be a good reason to reduce their investment risk or pull out their funds altogether," Molina says.
Much of an investor's decision to change their portfolio in this scenario depends on how soon they may need to withdraw their funds. "In general, if you need the funds within the next three years or less, you may want to consider changing your investment strategy," Molina adds.
When it comes to investing in individual stocks, keep in mind that you should be using money that you are comfortable having tied up for at least the next five years. While individual stock investors are advised to hold for the long term (especially during times of volatility) in order to best maximize their returns, they may choose to sell a losing stock if it is more risk than they can handle and it generates significant financial loss. Investing in index funds and ETFs are an easy way to take on less risk and diversify your investments.
Bottom line
If you're thinking of adjusting your investments, most of the time it's probably not the best move for your long-term growth in the market.
The exceptions to this rule are if your time horizon and risk tolerance suddenly change. Another exception is if there has been a major life event where you no longer need your money to be invested, or where you could be better off financially with the cash accessible in your wallet.
Catch up on Select's in-depth coverage of personal finance, tech and tools, wellness and more, and follow us on Facebook, Instagram and Twitter to stay up to date.
Editorial Note: Opinions, analyses, reviews or recommendations expressed in this article are those of the Select editorial staff's alone, and have not been reviewed, approved or otherwise endorsed by any third party.
Cushman Investment in WeWork Rests on Successful Stock Listing – BNN
(Bloomberg) — Cushman & Wakefield Plc agreed to invest $150 million in WeWork Cos., contingent on the flexible work company successfully completing its forthcoming stock listing, a person familiar with the matter said.
The investment was born of a partnership the two companies unveiled Aug. 9. They said at the time that they were discussing a potential investment but hadn't signed a definitive agreement.
A spokesman for Cushman said the company was pleased with the progress of the WeWork partnership but declined to comment on the investment. A spokesperson for WeWork also declined to comment on the investment. WeWork is preparing to go public via a $9 billion blank-check merger in late October.
The companies cited the effects of the Covid-19 pandemic as a catalyst for their accord. For many businesses, the return to the office has been a stilted process. Widespread vaccines in the U.S. brought some workers back, but the return stalled, along with vaccination rates, and outbreaks of new variants played a role.
"The partnership we announced with Cushman & Wakefield in August is a testament to WeWork's long-term value proposition and we remain incredibly excited about the opportunities that lie ahead as we team up with one of the leading real estate firms in the world," WeWork said in a statement Sunday.
The deal represents a marriage of old real estate and new. Cushman & Wakefied is more than a century old and one of the largest commercial real estate services companies in the world. WeWork is barely a decade old.
©2021 Bloomberg L.P.