GRESB validates real estate's ESG credentials – REMI Network – Real Estate Management Industry Network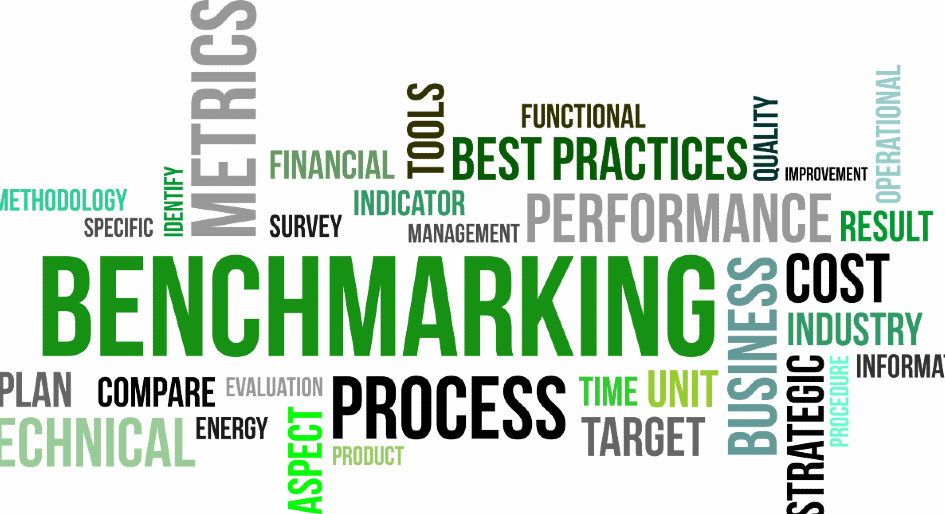 Intensifying scrutiny of commercial real estate's ESG (environmental, social, governance) credentials can be seen in the 58 per cent increase in Canadian uptake of the GRESB assessment and benchmark since 2019. This year, 41 private and listed portfolios undertook the rigorous reporting exercise — which tracks ESG intent, implementation and outcomes in 14 different categories and through more than 60 indicators — collectively pushing Canada's score above the 73-point global average and once again surpassing the average collective score of their peers in the United States.
That's particularly notable given the influx of 15 newcomers since pre-pandemic days. Dan Winters, GRESB head for the Americas, who summarized the 2021 results during an online presentation earlier this month, emphasized that scores typically improve as participants gain familiarity with the program, use it to identify where work is needed and build on what they've learned.
"It is a framework for best practices. Organizations often start in the teens (for scores). What's bad is if they stay in the teens. What's good is if those scores climb to the 30s and then the 50s and then the 60s," he said. "All of the leaders in the 5-star range started off below 60, without a doubt."
Heartening for GRESB administrators, the average score has recovered from last year's downward dip following a realignment of the scoring system to place greater emphasis on performance outcomes such as energy-use and water-use intensity. Further adjustments are promised to respond to emerging priorities and/or harness data collection advancements to delve deeper and reach farther. For example, following a three-year pilot module, metrics related to climate change resilience have been refined and integrated into the assessment
"The benchmark will continue to evolve," Winters advised. "It's not moving the goal posts as much as it's making progress and having the leaders pull the market along with them."
This year, scores ranged from a high of 99.6 (out of 100) to a low of 8.8 across 1,520 participating entities. The top 20 per cent — denoted with a 5-star rating — achieved an average score of 90.65. At the 1-star level, the average score was 47.9, while the bottom quintile's top score was 61.8.
Canadian participants account for less than 3 per cent of the entire GRESB database, but make up nearly 5 per cent of the 5-star cohort for 2021. That includes BentallGreenOak, Dream Unlimited Corp., GWL Realty Advisors and QuadReal Property Group each earning 5-star status for two separate property funds, along with single 5-star results for Cadillac Fairview Corporation, Crown Realty Partners, Ivanhoé Cambridge, KingSett Capital, LaSalle Investment Management, Menkes and RioCan REIT.
Six Canadian entities placed in the 4-star level, which posted an average score of 82.9. That includes two of Manulife Investment Management's property funds, as well as Alberta Investment Management Corporation (AIMCo), Allied Properties REIT, First Capital REIT and Triovest Realty Advisors. Winters additionally revealed that three more Canadian entities were within one point of cracking the 4-star quintile, meaning that they achieved scores no lower than 78.4.
Globally, GRESB, which reorganized into a benefit corporation (B-corp) last year, now boasts more than 140 subscribing institutional investor members with full access to the data, and has registered a 25 per cent gain in reporting entities in each of the last two years. As of 2021, the GRESB data base covers more than 117,000 assets spread across 66 countries and collectively valued at USD $5.7 trillion.
Michael Brooks, chief executive officer of REALPAC, GRESB's partner in Canada, links the circular momentum of GRESB's investor and reporting bases to a confluence of financial, social and regulatory forces, environmental cataclysms and emerging priorities for equity, diversity and well-being within corporate culture. Beyond the already discernible synergies between sustainable performance and robust returns, institutional investors increasingly have commitments to achieve GHG-reduction targets and/or align with the UN sustainable development goals and they require standardized, verifiable evidence to support that.
Lenders are increasingly focused on physical and transitional climate risks and, in the European Union, they're grappling with the Sustainable Finance Disclosure Regulation (SFDR). It's believed to underlie much of the recent new GRESB participation in that region — where 784 real estate entities now bring 45,236 assets collectively valued at USD $1.35 trillion to the database — and Brooks predicts similar regulatory directives will be invoked in North America.
"ESG and sustainability drivers continue to grow, converge and accelerate faster than ever," he observed. "With so much going on, it's so important to have a program like GRESB where commercial real estate owners and participants can work on all of their ESG activities in a structured framework, and see their progress annually and see how they compare to their peers. It's a good competition and it's a benchmark."
For China, reining in real estate a high-stakes balancing act – Aljazeera.com
China's bid to rein in its debt-ridden property market has become a high-stakes balancing act: clamp down on excessive real estate construction without squeezing so hard that it sends developers under.
Even as Beijing doubles down on reducing the Chinese economy's reliance on the country's vast real estate sector, authorities are loosening restrictions on lending and home approvals to avoid a market collapse amid a liquidity crisis that has pushed developers such as China Evergrande Group close to bankruptcy.
Bank credit is being rolled out to property firms at a higher level than in any period during the second quarter or third quarter, according to data collected by China Beige Book International, with mortgage lending in October increasing to 200 billion yuan ($31bn) from 150 billion yuan ($23.5bn) the previous month.
In Chengdu, the capital of the southwestern province of Sichuan, officials are accelerating approvals for home sales and property loans, while easing restrictions on using proceeds from pre-sales. Because cash-strapped developers have become reluctant to make bids for land – which are a key revenue source for municipalities – some cities have begun relaxing rules for land parcel sales.
"Beijing wants to ensure that there's sufficient liquidity to maintain construction in the property sector," Janz Chiang, an analyst at Trivium China in Beijing, told Al Jazeera. "But it also doesn't want a sudden flow of easy credit – the very practice it has been trying to stamp out for years. So, their challenge is to find out where that magic point between sufficient liquidity and preventing a reinflation of the property sector will be."
Shehzad Qazi, managing director of China Beige Book International, told Al Jazeera there were signs of increased borrowing across the economy as a whole.
"Property firms are actually leading the pace with bond issuances as well," Qazi said. "Not only are they seeing recovery in lending through banking channels, but they are also clearly being provided the space to sell bonds to plug the holes in their businesses too."
Qazi said that keeping track of non-bank lenders would be a key indicator of the market's direction going forward.
"In the third quarter, we saw historic levels of non-bank lending in the sector with 46 percent of all loans taken by property firms coming from shadow lenders such as trust companies or small loan firms," he said. "The state-controlled banks were not loaning to private companies at all, so they had to resort to non-bank lenders."
Nonetheless, Beijing has indicated it will not deviate from its "houses are for living, not for speculation" campaign.
In an essay earlier this month, Vice Premier Liu He said officials should "focus on stabilising land prices, house prices, and stabilise expectations," in order to "solve household's housing problems and promote the healthy development of real-estate companies".
"Top officials have made it crystal clear that they are satisfied with their policies and have also consistently reiterated their intentions to cool the market," said Chiang.
"While they are most likely to continue with their policy trajectory to cool the property market, we expect some degree of credit control loosening from banks after regulators indicated that their excessive reactions to policies are to blame for the slowdown."
China's real estate sector accounts for more than a quarter of the nation's economy, which officials have cast as a threat to economic stability. Eight of the 10 most-indebted property developers are based in China, and Beijing was aware of the problem of overleveraging even before Evergrande's debt binge sent investors reeling.
In August 2020, Beijing began restricting borrowing with the "three red lines" policy, which stipulates that developers looking to refinance need to have a 70 percent ceiling on liabilities to assets, excluding advance proceeds from projects sold on contract, a 100 percent cap on net debt to equity, and a cash to short-term borrowing ratio of at least one.
The restrictions have contributed to a fall in new construction, house sales and house prices this year. Growth in real estate investment, which peaked at 38.3 percent in January, dropped to 21.6 percent in April, 10.9 percent in July, and 7.2 percent in October.
"There is the realisation that the former growth model – which involved high levels of debt, high levels of investment, and high levels of growth – doesn't work anymore," said Qazi. "Beijing realises that it needs to shift to a more sustainable model, which means a slower pace of growth."
But Qazi said Beijing appeared to be taking a flexible approach to restructuring the sector.
"Beijing is working with local governments in some 200 cities where Evergrande has unfinished projects," he said. "They're creating task forces to evaluate the status of these unbuilt properties and transfer them to new developers so Chinese households are delivered what they've paid for. Here the government is adopting a flexible policy vis-a-vis leverage, by allowing for the outstanding debt on these properties to stay off those developers' balance sheets."
'Balanced and sustainable growth'
Sam Xie, head of research at CBRE China, told Al Jazeera that while there were signs banks had expedited loan approvals for reasonable financing needs, he did not expect any major loosening of lending in the near term.
"The policy stance remains that 'housing is for living in, not for speculation', and the 'three red lines' remain firmly in place to curb excess speculation and overleveraging in the sector," Xie said.
According to CBRE, Chinese-listed developers will have almost $100bn in corporate bonds expiring in the next two years.
"As such, highly leveraged developers are expected to continue their focus on offloading non-core assets and put off any aggressive expansion plans while the authorities' emphasis remains on balanced and sustainable growth," Xie said.
Chiang, the Trivium China analyst, said Beijing's policy was driven by a long term view of the market.
"Regulators likely believe that once the temporary correction blows over, the sector will be healthier than before, which is precisely what they have been working towards for years," she said. "Policymakers won't let this crucial sector starve to death, so some policy rejiggering is possible and looks increasingly probable. We have seen some level of easing up, such as encouraging developers to issue bonds on the interbank market. Still, an all-out U-turn on tight property policy is not in the cards."
Savills and SRS Real Estate Partners Form Strategic Alliance – Canada NewsWire
"The United States is one of the biggest retail markets globally with estimated retail sales expected to total nearly $4.5 trillion in 2021, making the US a key target for expanding international brands," Mitchell E. Rudin, Savills North America chairman and CEO, commented. "We already have one of the strongest retail teams in Canada. Aligning with SRS, a widely respected and accomplished national retail advisory firm, deepens our capacity for solving clients' real estate challenges and cultivating a formidable global retail presence in the US also."
With more than 300 professionals across 27 offices, SRS is the largest real estate firm in North America dedicated solely to servicing retail clients. In the last 12 months, SRS has represented over 1,100 clients and completed more than $4.5 billion in transactions while currently representing more than 1,700 property listings. The firm's US client experience includes representing 83 of the top 100 restaurant chains, 74 of the top 100 retailers, and 49 of the top 100 retail owners.
"We are excited to strengthen our alliance with Savills – a globally-respected real estate advisor," said Chris Maguire, CEO and chairman of the board for SRS. "This alliance is the latest example of SRS evolving to meet growing client needs. For our clients whose needs extend beyond retail and outside of the US, this is big news. We've taken meaningful steps to ensure consistent delivery of service across both firms so that you have a strategic partner you can trust for all of your real estate needs."
Globally, Savills has positioned itself as a leader in the retail sector. In the last 12 months alone, the Savills Prime Global Retail Team have been involved in some of the most high-profile flagship retail transactions internationally, including 711 Fifth Avenue New York, 777 Saint Catherine in Montreal, the renowned Topshop building on Oxford Street in London and 270 Orchard Road in Singapore. On the occupier side, the team is working with some of the most interesting and evolving brands in the retail sector, including the likes of Restoration Hardware, Ralph Lauren, JD Sports and Polestar.
"We are thrilled with the opportunities this alliance has instantly created for us," said Jordan Karp, executive vice president and head of retail services, Savills Canada. "Savills clients will receive extended, best-in-class service and advisory south of the border as a benefit from this alliance."
###
About Savills Inc.
Savills helps organizations find the right solutions that ensure employee success. Sharply skilled and fiercely dedicated, the firm's integrated teams of consultants and brokers are experts in better real estate. With services in tenant representation, workforce and incentives strategy, workplace strategy and occupant experience, project management, and capital markets, Savills has elevated the potential of workplaces around the corner, and around the world, for 160 years and counting.
For more information, please visit Savills.us and follow us on LinkedIn, Twitter, Instagram and Facebook.
About SRS
SRS Real Estate Partners is the largest real estate company in North America exclusively dedicated to retail services. Headquartered in Dallas with more than 25 offices worldwide, SRS' strong reach and international presence provide the company with unparalleled knowledge both globally and domestically. As a result, clients of SRS have a competitive edge through a full range of offerings including brokerage services, corporate services, development services, and investment services. Since its inception in 1986, SRS has built a strong foundation in the retail real estate world and grown into one of the industry's most influential and respected leaders. Our success is measured in the achievement of our clients' objectives, satisfaction and trust. For more information, please visit srsre.com.
SOURCE Savills
For further information: Media Contact: Michael A. Lassiter, Vice President, Corporate Communications & Engagement, E: [email protected], T: +1 202 624 8539; Media Contact: Christina Wezwick, Director of Communications, E: [email protected], T: +1 214 560 3215
Grand County real estate sales, Nov. 21-27 | SkyHiNews.com – Sky Hi News
Grand County's real estate transactions Nov. 21-27 were worth more than $16.4 million combined.
• Soda Springs Ranch Filing 2, Unit 1, TRT B – Michael Smith and Cathy Walton Smith to Michael and Michele DeGroen, $365,000
• Silverado II Condo Unit 214, Bldg 2 – Nicole and Jeffrey Kaiser to Richard Steven Barr Revocable Living Trust, $440,000
---
---
• Base Camp 9200 Second Replat Unit B2 – Sandhills Capital LLC to Eric Taylor and Stacey Miller, $395,000
• Val Moritz Village 1st Filing Lot 7, Block 4 – James V Dunphy Trust to Robert and Samantha Baumgarten, $88,000
---
---
• Riveracres 2nd Addn Mountain Meadows Lot 6, Block 5 – Robert and Sherry Millard to Meghan and Joshua Herald, $397,000
• Rabbit Ears Village Subdivision Lot 108 – G Daniel Whittaker to David and Monica Baker, $26,750
• Pines at Meadow Ridge Court B, Unit 10 – PI In The Sky LLC, PI Sky LLC to Shannon and Melissa Carver, $627,000
• Hi Country Haus Bldg 20, Unit 3 – Cizek Living Trust to Lynnda Gies, $515,000
• Shores of Shadow Mountain FP Lot 33 – Dana and Ralph Johnson to Jon and Kimberly Bourgain, $112,000
• Winter Park Highlands Unit 1, Lot 51 – Martin and Joy Nee to Martin Nee, $577,100
• Soda Springs Ranch Filing 2, Unit B1, TRT D – Michael and Claudia Dore to Elaine and Jay Menardi, $360,000
• Bussey Hills Subdivision Block 4, Lots 4-6 and 19-23; SEC 14 TWP 2N R 76W Partial Legal – Lorraine Bishard to Mark Bishard and Kathleen Drulard, $225,000
• Village at Elk Track 2nd Filing Grand Elk Ranch & Club Lot 21 – Philip and Joan Kluge to Susan Campbell, $875,000
• Granby Ranch Filing 6, Lot 21 – Bruce Hartley to Jason and Jennifer Newcomer, $80,000
• Trail Creek Estates Lots 16, 30 – Robert and Linda Spaet to Joseph and Jessica Mahoney, $175,000
• Gore City Addn to Kremmling Block 8, Lots 1-18 – Robert Smith to Lone Tree Trust LLC, $725,000
• Blue Valley Acres Unit #2, Lot 2, Block 2 – Tyson and Christy Parrott to Ryan Landis, $515,000
• 448 Condominiums Unit 302 and Storage Unit #1 – Virga Corporation to Glenn, Jackie and Heather Weissinger, Matthew O'Leary, $461,510
• 448 Condominiums Unit 102 and Storage Unit #2 – Virga Corporation to Matthew and Katherine Holden, $466,200
• 448 Condominiums Unit 203 and Garage Unit #3 – Virga Corporation to Gary and Mary Gatchell, $722,224
• 448 Condominiums Unit 103 and Garage Unit #6 – Virga Corporation to Carolyn Flynn, $719,852
• 448 Condominiums Unit 301 and Garage Unit #2 – Virga Corporation to Nicole Conard and Joseph Kuntner, $604,895
• 448 Condominiums Unit 201 and Garage Unit #4 – Virga Corporation to John Bobola and Kristin Johnson Bobola, $675,550
• Lofty Pines Store Exemption TRT 1; SEC 24 TWP 3N R 76W Partial Legal – Lonewolf Properties LLC to T Grand Lake Cabins LLC, $675,000
• SEC 32 TWP 2N R 76W Partial Legal – Troy Nelson to Phillip and Sarah Martin, $645,000
• Ten Mile Creek Estates Lot 18; SEC 29 TWP 1N R 76W Partial Legal – Jayson and Hannah Harris, Angela Kennedy Toon Revocable Trust to Garry and Carrie McLelland, $337,500
• East Mountain Filing 9, Lots 44, 44G – Daniel and Elba Brosious to Patrick Lavin and Jennifer Anderson, $881,600
• Moraine Park Lot 36 – Brian and Sofia Fisher to Cooljest Enterprises LLC, $182,000
• Hi Country Haus Bldg 9, Unit 4 – Dan and Martha Hedrick to Cameron and Jessica Curtis, $490,000
• Meadows at Grand Park Filing 1, Lot 64 – Grand Park Homes LLC to Peter and Seon Comeau, $1,056,983
• East Mountain Filing 6, Lot 117 – Jon and Caroline McClurg to Hallie and Kerry Veith, $1,050,000
• Base Camp One Condos Unit 315R – Robert and Rachel Leahy to Roni and Brittany Szigeti, $549,000
• 448 Condominiums Unit 202 and Storage Unit 3 – Virga Corporation to Theresa Lotspeich and Jeffrey Harrington, $445,300