Growing Ottawa real estate firm Jennings acquires 'marquee' Gillin Building – Ottawa Business Journal
A rising Ottawa commercial real estate firm that's poised to branch out into multi-residential development has purchased a prominent downtown office building as it continues to build its portfolio in the capital.
Jennings Real Estate said this week it acquired a 12-storey office tower at 141 Laurier Ave. W. – better known as the Gillin Building – from family-owned local firm Gillin Engineering and Construction. The company would not reveal financial terms of the transaction, which closed on June 30.
Located just west of Elgin Street a stone's throw from City Hall, the 110,500-square-foot class-A highrise was built by Gillin and opened in 1964.
Its tenants include the City of Ottawa, the Canadian Home Builders' Association and well-known local accounting firm McCay-Duff.
"We really think the building has held up well from a looks perspective," said Jennings Real Estate co-owner Ken Jennings, who founded the firm with his brother Christian in 2018.
Calling the building a "marquee" property, Jennings praised its distinctive art deco-style architecture and "great roster of tenants." He also said the 10,000-square-foot floorplates are ideally suited to being subdivided into smaller chunks suitable for clients in sectors such as professional services and tech.
"That … really hits the mark for a lot of different-sized tenants," explained Jennings, a 2021 Forty Under 40 award recipient.
Lobby makeover
The building's last significant renovation was about 20 years ago. Jennings said his firm will work with local designers and contractors to modernize the lobbies, hallways and common areas – "just kind of putting our own touch on it but trying to keep the classic look."
The building is currently about 90 per cent occupied. Lindsay Hockey and Oliver Kershaw, principals at Avison Young's Ottawa office, have been brought on board to help fill the remaining vacancies, and Jennings says the veteran brokers will also be valuable sounding boards when it comes to upgrading the building's interior.
"They know what tenants are looking for," he said. "We're leaning heavily on them and are really looking forward to working on this one with them."
Jennings now has 11 buildings totalling more than 450,000 square feet in its management and ownership portfolio, including several industrial properties in Nepean and Kanata and office buildings on Hunt Club and Walkley roads.
The Gillin transaction is the young company's largest to date. It marks another step in the Jennings brothers' long-term strategy to grow the firm into a major player in the Ottawa real estate scene, a road map that also includes plans to branch out into property development.
Bullish on office market
Jennings said the nine-employee firm hopes to break ground next year on a pair of mid-rise multi-residential projects that will also include commercial space, one at a downtown site and the other just outside the core.
While it's dipping its toes into the residential side of things, the company sees a bright future for the office sector in the capital.
According to CBRE, Ottawa's downtown vacancy rate dipped slightly in the second quarter, from 10.7 to 10.6 per cent, while the class-A rate dropped 20 basis points to 7.7 per cent. Jennings said he thinks the local market will continue to tighten up as time goes on, making buys like the Gillin deal a savvy investment over the long haul.
"If we're looking at a long-term horizon, it's a good time to be growing our portfolio," said Jennings, a lawyer and engineer who spent nearly eight years practising law before joining Ottawa's Inside Edge Properties – where his brother was a principal and vice-president – as vice-president of acquisitions in 2017.
"Ottawa is a growing city from a population (and) a business perspective," he added, arguing that musings common in the early days of the pandemic that organizations would move to fully remote operations have grown quieter in recent months.
"I think it's pretty clear that the office is not going away … We're cautiously optimistic in the short term and definitely optimistic in the medium and long term."
FCQ Launches Global Blockchain Real Estate Platform – GlobeNewswire
LUBLIN, Poland, Aug. 05, 2021 (GLOBE NEWSWIRE) — FCQPlatform.com – Investing in Spanish, Dominican, Cyprus, or any other country's real estate has become as simple as ABC.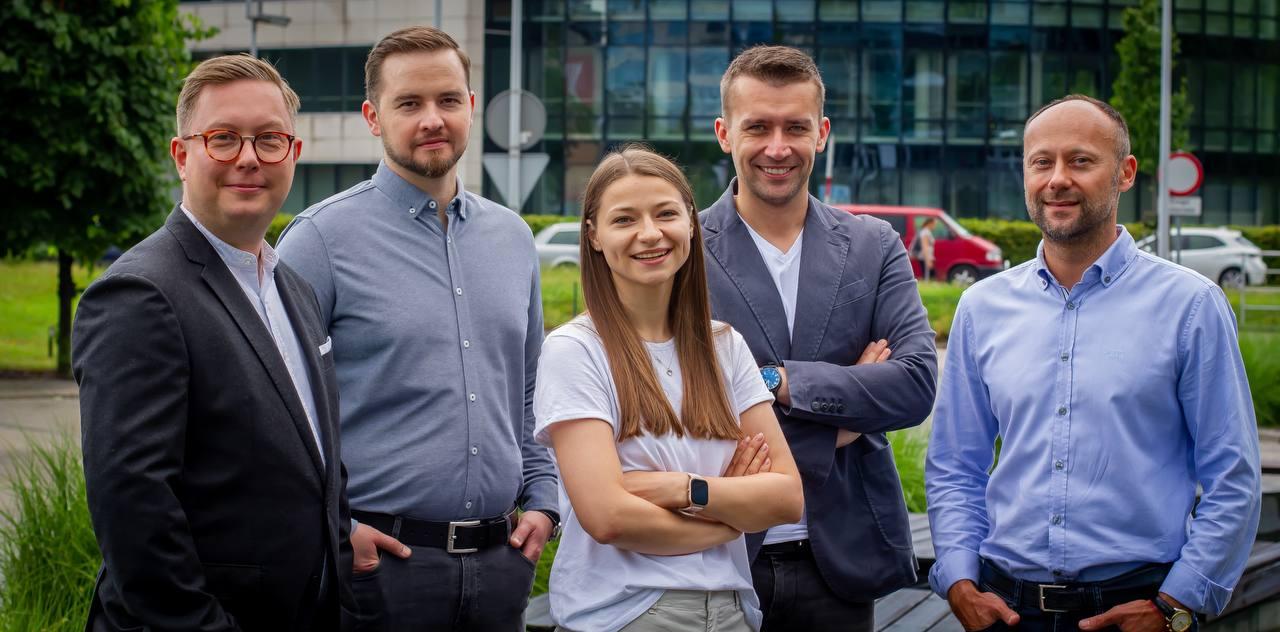 FCQ is a Blockchain-based platform that allows purchasing property either partially or at once. All the transactions on the platform are backed by smart contracts; thus, the assets of buyers and sellers are safe and sound.
The team's idea is that their users should manage the FCQ platform with their help, as well as benefit from the development of their platform. For this purpose, the native FCQn token has been created. It will be available on the DEX exchanges and in the first phase it will be listed on the Uniswap exchange. The token will be deflationary. 1% of the sale of real estate and 50% of revenues from the secondary market will be allocated to the purchase of the token from the market and its burning. The token will debut in September on UNISWAP
Currently, the platform is in Beta; nonetheless, a wide variety of real estate objects from all other the globe is soon to be added.
To start investing, users do not need to possess tremendous capital. 500 USDT is enough. The minimum investment in real estate on their platform is only 500 USDT.
Each individual property is accompanied by a description of its main characteristics:
– Price of the object's token
– Total Value
– Minimum Investment
– Annual Rate of Return
– Dividend Payment Date
– Fundraising end date
– The number of tokens available for purchase
Initially, commercial real estate that brings income without maintenance will be presented on the platform. A wide variety of objects will be introduced later on.
The platform provides opportunities for investments, and furthermore, for the subsequent resale of real estate tokens and income generation.
Take a look at the property available for investment here: https://fcqplatform.com/investments/list?page=1
Social Links
Facebook: https://www.facebook.com/FCQPlatform
Twitter: https://twitter.com/FcqPlatform
Media Contact
Company: FCQ sp z o.o.
E-mail: office@fcqplatform.com
Website: https://www.fcqplatform.com/
SOURCE: FCQ sp z o.o.
Number of Sarnia-area real estate listings drops in July – Woodstock Sentinel Review
Many homes were still selling above asking prices in the Sarnia area in July but that statistic eased slightly from the previous month, according to the Sarnia-Lambton Real Estate Board.
Article content
Many homes were still selling above their asking prices in the Sarnia area in July, but that statistic eased slightly from the previous month, according to the Sarnia-Lambton Real Estate Board.
Article content
The local market's sales-to-list-price ratio was 104 per cent in July, compared to 108 per cent in June, the board said in its monthly release of local market statistics
"We're definitely starting to see it shift a little bit," said board president Rob Longo. "Not monumental shifts, just nice and steady."
The Sarnia-area market has been seeing homes sell above the list price for some time now, and the median selling price has also been growing.
But the year-to-date median house price in the market remained at $435,000 in July, the same level as June.
"I think we're going to start to see prices stabilize themselves rather than the huge gains we've had over the last couple of years," Longo said.
"We're still seeing a busy market."
There has been a total of 1,223 home sales locally since the beginning of the year, for a total year-to-date sales volume of nearly $606.8 million.
But the year-to-date number of homes listed for sale dropped to 136 in July, which is a record low for that month, Longo said.
The number sat at 217 in July 2020.
The number of active listings had been moving up earlier this year, "but we've seen that taper off," he said.
The easing of pandemic restrictions may be one reason, Longo said.
"People are getting out more. They can travel, they can do different things. … Maybe their focus has shifted a little bit towards that after being cooped for so long," he said.
But the lack of homes on the market is "a complex problem to solve," Longo added.
Article content
"It really comes down to supply. It is not enough housing supply."
That is a widespread issue across Ontario and not just in the Sarnia area, Longo noted.
"We're not seeing enough new housing coming on to meet the demand, which creates a domino effect," he said.
Issues include "red tape" required for housing projects and the high cost of construction materials, Longo said.
"Sarnia-Lambton specifically, we could easily handle a significant bump in the number of new homes or new units per year," he said.
As of July, Sarnia had issued 68 single-family home building permits for 2021. That's already better than the total of 65 issued for all of last year.
Currently, there is just a 24-day inventory of homes listed for sale locally.
"Typically, we would like to see a 30 to 60-day inventory … and we're just nowhere near that now," Longo said.
Those higher levels would indicate the Sarnia area was returning to a more traditional and balanced market, he said.
The median number of days listings are on the local market sat at eight in July, compared to 14 days in July 2019.
Metro Vancouver real estate market levelling out, demand remains high – News 1130
VANCOUVER (NEWS 1130) — It's been a hot stretch for home sales in Metro Vancouver during the pandemic but the latest numbers point to a more moderate market.
Sales in July dropped off 12 percent compared with June, according to the Real Estate Board of Greater Vancouver (REBGV)
"Moderation was the name of the game in July. Home sales and listings fell in line with typical seasonal patterns as summer got going in earnest in July. On top of moderating market activity, price growth has leveled off in most areas and home types," says Keith Stewart, REBGV economist in a statement.
It was by no means a slow month, however, with more than 3000 sales — which is well above the 10-year average.
"Low housing supply remains a fundamental factor in Metro Vancouver's housing market," Stewart continues.
"Home sales remain above average and we're starting to see price increases relent as well. Going forward, the supply of homes for sale will be among the most critical factors to watch. This will determine the next direction for house price trends."
The composite benchmark price for residential properties in the region was $1,175,500, which was up 13.8 per cent compared to July 2020 but the same as in June of 2021. Townhouses sold the swiftest, with properties being on the market for an average of 20 days. For detached homes, the average was 30.