Halifax Company That Pairs Musical Artists With Venues Gets $3-Million Investment – Huddle – Huddle Today
HALIFAX – It can be much harder today for musical artists to make a living at their craft. Digital technology was all but wiped-out album sales and, unless you know the right people, finding venues to play at can be frustrating.
But a Halifax-based business is making it easier every day for artists to find venues and venues to find artists. In 2017 Laura Simpson and Juno award winner Dan Mangan launched Side Door, an online platform that matched artists with places to play.
They are fast becoming the Airbnb of the concert scene in Canada. With Side Door, artists who don't have an agent, manager, or industry connections, can find an audience.
"Most of the revenue artists earn these days is from touring because streaming really diminished the ability to sell music. So, the touring element is essential to earn an income," says Simpson.
"Most of the folks who play, like 97 percent of them…don't have representation. It is with representation that you can get into gigs and you can get on tours. And, beyond that, you're really fighting for the off-nights and just trying to prove yourself to the bar managers. It could be a real struggle."
Side Door, which makes its money by taking just under 10 percent of ticket sales, also encourages people to use their own homes and properties as concert venues. Side Door's philosophy is anywhere can be a stage for music. Side Door has helped accommodate concerts in such unique places as goat farms, barns, and even a National park.
"People who have a space to offer can create this ecosystem. You can be an active participant in a tour route to help artists come out East and play," says Simpson.
"The environment is really the third character in the scene. You've got your audience and your artist, but the place where you're seeing something – it's exciting and it can really add to the vibe."
Simpson and Mangan met through a mutual friend in 2016 when they discovered they both had a similar idea for hosting a house-concert series. From there, the duo's partnership formed and Side Door became a reality.
Simpson's love of music and time spent in the music industry also formed the foundation of her business. In a previous career, Simpson was an export development officer, helping run a fund for Music Nova Scotia that helped artists go on tour. In that role, she saw how often artists struggled to make money.
"Oftentimes, people who go and do all the right things still come back having lost money because it's just such a risky endeavor," explains Simpson.
The music entrepreneur also discovered years ago how joyful it is to turn one's home into a concert venue. Side Door now gives her a way to spread that joy to other people.
"My husband and I have been hosting house concerts at our place since 2011. And I do remember there was one night back in 2015 when I was watching a show happening in my backyard and thinking to myself, 'this doesn't get much better than this,'" she recalls.
Right now, Side Door hosts 5,000 artists and 2,000 venues and they will be looking to expand more into the United States within the next year. The expansion will be made possible by a $3- million in seed money recently raised by a series of investors. Side Door hopes to put on 100 U.S. concerts in the next six months.
The group that led this big investment is a Vancouver firm called Rhino Ventures. Peter Hung, one of Rhino's investors, became sold on Side Door after seeing the passion Simpson and Mangan had for their product.
He was particularly impressed with the two's ambitious goal of helping 100,000 musical artists earn $100,000 a year.
"When we met Dan and Laura for the first time, we were absolutely blown away by the way they conveyed their story and their passion," recalls Hung. "We do a lot of founder calls every day and Dan and Laura definitely stood out. We felt the emotion they shared with us."
Hung became emotionally invested in the product when he attended his first virtual concert hosted through Side Door.
"The artist was connecting directly with the audience…people were crying – there were tears, people were singing along," recalls Hung. "And I was just so captured by that experience. I don't think that time could ever be erased from my memory."
The rise in virtual concerts during the Covid-19 pandemic proved to be fruitful for Side Door. Using Zoom, the platform hosted more than 900 concerts, and Simpson believes virtual concerts are here to stay.
"One of the reasons we wanted to do that was so that the audience and the artists could all see each other. People were really turning on their mics and having good communication with the audience."
"For us and the artists that we worked with, this was our biggest time to date."
Right now, Side Door is hiring more technical staff and preparing for a world where people will want both in-person and virtual concerts.
"We had to pivot once with the in-person to online last March. And now we are going through another pivot and now the world is changing again, and we have to adapt to going back to in-person and infusing the online with that," she explains.
"And we really see a bright future for the hybrid model."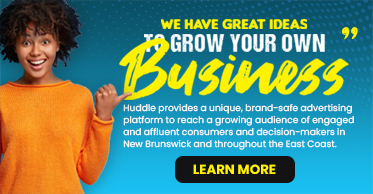 Emerging Markets Outlook: Investment is strong, but uncertainty remains – Logistics Management
The $4.9 trillion global logistics market operates as the backbone of international trade, which grew 272% from 2000 to 2021. Expectations for the global logistics market to grow to $6.55 trillion by 2027, coupled with continued growth in e-commerce and the rebound of contract logistics, has companies looking to reimagine their logistics operating models.
However, companies continue to deal with disruption from the pandemic, which has now been further complicated by the war in Ukraine. In fact, a recent Accenture report found supply chain challenges arising from the pandemic and Russia's invasion of Ukraine could result in a potential €920 billion cumulative loss to gross domestic product (GDP) across the Eurozone by 2023.
Because of these complications, supply chain networks need to be more flexible and efficient while building resilience, relevance and sustainability into the core. Supply chain networks are often more global—not less—with companies using factories that are higher tech, smaller, more numerous, more local, and closer to customers.
As companies build these networks, they're investing in digital capabilities to enhance service levels and control costs—and they're also looking to omni-channel fulfillment platforms with dynamic order allocation capabilities to meet ever-changing customer demands.
Transforming with the latest technologies and ensuring resilience and sustainability are embedded throughout these supply chain networks will make companies future-ready and better equipped to managed potential disruptions.
The expansion of emerging markets is an important consideration. As companies look to uncover new channels for growth, they're continuing investment in emerging markets.
Disruption: Supply chain shocks and the accumulation of disruption
Depending on the length and severity of the war, the cost of supply chain disruption in the Eurozone across 2022-2023 could amount to € 242 billion (2% of GDP) in an ongoing war scenario or € 920 billion
(7.7% of GDP) in an protracted war scenario.
Logistics Breakdowns
• Transportation bottlenecks worsened input shortages and sent costs skyrocketing.
• Continued lockdowns in Chinese ports and war in Ukraine further strain the issue.
• 90% of Ukraine's wheat exports have halted due to port closures. Ukraine accounts for nearly 10% of global wheat exports. Wheat prices hit record highs, rising 30% in 2021Q1 on previous quarter.
Energy Security
• Energy markets were already undersupplied before the war given the economic recovery.
• The war in Ukraine has caused further oil and gas price spikes: the price of brent crude oil could peak at 115 USD per barrel in 2022.
• Suppliers are shutting down some operations becauseenergy costs are too high, which creates another wave of input supply shocks.
Lack of Material Supplies
• Resurging demand and initial precautionary hoarding led to inflation and overwhelmed supply chains.
• The concentration of suppliers for critical minerals and food is compounding challenges.
• For example, Russia is one of the largest suppliers of palladium, platinum and diamonds, while Ukraine is the critical supplier for neon gas, agricultural products, and metal ores.
A Tight Talent Market
• Labor and skill shortages plagued most industries.
• The war has created further tension in targeted skills areas like transportation.
•14.5% of the global seafarer workforce are from Russia and the Ukraine.
Thailand
Thailand continues to make large strides in their economic development. Logistics investments have been fast-tracked as the country obtains more market share.
Thailand had previously broken ground in 2021 on mega-projects worth $5.3 billion to improve national infrastructure focused on roads and rail. This is highlighted by a rail line that will better connect six provinces within a 50-mile radius to Bangkok. Supporting urban sprawl in Thailand is now imperative as the people of Thailand continue to prosper despite economic setbacks associated with the pandemic.
In total, Thailand has $60 billion planned in spending to help support The Ministry of Transport's 40 mega-projects. Year-over-year, Thailand was able to jump three spots up on Agility's Emerging Markets Logistics Index Top 20.
Vietnam
Although delayed action from policy makers has caused Vietnam to lose logistics market share, despite prime real estate and economic growth, Vietnam is still considered to be an integral part of omni-channel growth and a large contributor to the internet economy.
Vietnam has positioned itself as key player associated in the Asia-Pacific (APAC) region, with e-commerce spend growing 24% year-over-year. As a benefactor in the U.S.-China trade war, as manufacturers are forced to diversify supply chains networks, Vietnam's core competency is related to labor intensive industries due to their low labor cost.
With 2,030 miles of coastline, Vietnam holds a strategic position for the maritime industry, seeing a 7% growth year-over-year in twenty-foot equivalent units (TEUs). Vietnam had started to invest in the growth of a Da Nang mega-port as early as 2016, which has promised to support 27.2M tons by 2030 and 92.5 million tons by 2045.
However, Vietnam is challenged by size constraints driven by underdeveloped infrastructure, as evidenced in dropping three spots on Agility's Emerging Markets Logistics Index Top 20.
Mexico
Although hit hard by the pandemic in 2020 with an 8.6% economic contraction, Mexico was able to make-up and surpass 2019 GDP ($1.269 billion) in 2021 ($1.285 billion). Despite economic turbulence, Mexico benefits from a strong trade-partnership with the United States as well as a private-backed investment in infrastructure.
Of the $44 billion committed, 33% is planned to go toward transportation projects, including highways, rail, ports and airports through 2024. With a trend of shippers looking to position closer to their customer, Mexico holds the highest forecast compound annual growth rate—tied with India—at 10%.
India
Like Mexico, India is projected to maintain a 10% annual growth rate and maintain Agility's ranking at No. 2. India Goods and Services Tax, as well as private-sector investment, have been a catalyst for infrastructure improvement since its inception in 2017.
Due to this infusion of money, India has already built 3.5 million miles of roads, second only to the United States. However, India's National Infrastructure Pipeline (NIP), a $1.2 trillion infrastructure program, will support continued investment.
Logistics related NIP calls to action are 34,000 more miles of road development; a National Rail Plan implemented by 2030 to support a multi-modal transportation solution with the goal of hauling 45% of freight on rail by 2030; and moves to address digital infrastructure to match the growing business demand and provide access to all citizens.
The Indian government is not just prioritizing interconnected transportation infrastructure, but also making a $94 billion investment in sustainability. The Jawaharlal Nehru National Solar Mission aims to deploy solar energy technologies to create favorable conditions for solar manufacturing capability.
Indonesia
Driven by government restrictions on business during the pandemic, logistics business activities have declined 50%, however current GDP growth indicates economic rebound.
The majority of the Indonesian logistics market is driven by transportation, predominantly road freight, accounting for 70% to 80% of total volumes within their borders. However, 90% of Indonesia's exports are moved via ship.
Indonesia's Ministry of National Development released a $412 billion infrastructure investment plan in 2019 to address the World Bank's assessment of a $500 billion infrastructure investment gap in 2017.
Indonesia remains steadfast in its commitment to plan, aiming to finish the Trans-Sumatra Tolls Roads by December of 2022, effectively providing an additional 1,751 miles of roadway to travel on, with a commitment to complete construction of 3,000 more miles. The goal is logistics cost reduction as well as connectedness within the island to support maturing e-commerce market demand.
Malaysia
As ships have grown 2.9 times larger from Post Panamax II to Megamax-24, so must the ports that support their throughput. Malaysia now has two of the three largest ports of all emerging market countries with both ports achieving strong container volume increases in 2021.
Malaysia will look to grow port infrastructure to capture economies of scale driven by larger ships. Stating with a $179 million expansion in 2022 for the Port of Tanjung as well as multi-million, private-sector investment within facilities in Port Klang. The freight and logistics market in the region is expected to continue to grow, registering a 4% increase to CAGR through 2027.
Looking ahead
Through the end of this year and into 2023, shippers will have to continue to break the physical limits of supply chains, enabling organizations to do more with less and meet customers' growing expectations for order fulfillment in a cost-efficient way.
Emerging themes to watch in the United States
After historic spending on freight in 2021, shippers are starting to reap the benefits of a softening truckload market. The DAT dry van load-to-truck ratio was at 4.57 in April, down 37% month-over-month and 21% year-over-year, with contractual rates surpassing spot rates in March 2022.
For the first time since June 2020, we're starting to see normalization of route guide tender acceptance and a stabilization on spot market rates.
Shippers and carriers are shifting their concerns to the now historic rise in diesel prices. Truckload carriers and private fleet managers are
continuing to focus on basic operating efficiencies.
This includes, but is not limited to, fuel mileage being reduced by 3%, increase utilization of equipment, and implementation of electric vehicles. The question remains of how to mitigate risks related to energy consumption, which will be a theme in the United States moving forward.
Leveraging capital investment and technology to better support global logistics channels will unlock greater capacity and cost-efficiencies of emerging markets.
As shippers continue to pivot toward more and more emerging markets, supply chains need to be redesigned with economic diversification in mind, as well as sustainability and resilience. Though, keep in mind, global uncertainty and unrest will always affect supply chain networks.
Whether the issues arising are an increase in costs, a shortage of labor, or additional trade barriers, shippers need to quickly pivot to reimagine, build and operate supply chain networks that orchestrate change, simplify life, and positively affect business, society and the planet.
What is Causing Bitcoin's Price to Plunge?
The cryptocurrency industry's inaugural asset is experiencing one of the biggest downturns in its short history. Bitcoin has recently fallen to its lowest value in the last year-and-a-half. Having peaked at a value of $70,000 per Bitcoin in November 2021, almost $50,000 has been shaved off its value per Bitcoin in the last seven months. As of 15th June 2022, it has been trading at around $21,400 per Bitcoin. What's happening and why is the Bitcoin crash causing a ripple effect throughout the rest of the crypto scene?
Crypto analysts believe the real-world problems of surging inflation and rising interest rates are having a knock-on effect on crypto values. With stock markets also threatening to enter a bear market, it's possible that a big reason for the plunge in Bitcoin is that many investors in BTC have chosen to liquidate their positions and stockpile as much cash as possible as a safety net. Despite the difficult backdrop for Bitcoin right now, it's still an asset that retailers are keen to accept and utilize as part of their cash flow.
In Canada, there are still plenty of businesses and merchants that accept Bitcoin and other cryptocurrencies as legitimate forms of payment. For example, in the newly regulated Canadian iGaming market, brands like Bodog make it possible for Bitcoin holders to play casino slots for real money, with deposits permitted in Bitcoin, Bitcoin Cash, Bitcoin SV, Litecoin, Ethereum, and USD Tether. Major Canadian gift card brands like Coincards and CoinGate also permit Bitcoin transactions in exchange for gift cards with the biggest names in retail and e-commerce, namely Amazon and Walmart.
In addition, online travel agents like Travala still accept Bitcoin, with discounts worth up to 40% available to those booking flights and trips with cryptocurrency.
Other crucial developments affecting Bitcoin
In recent days, two of the most prominent names in cryptocurrency trading and investing have experienced severe issues. Binance, the world's most liquid cryptocurrency exchange, was forced to cease Bitcoin transactions for several hours. The platform attributed this hold-up to a "stuck transaction", although many have since looked upon this excuse with skepticism.
Additionally, the collapse of decentralized finance (DeFi) platform Celsius has been a dagger in the heart of many in crypto circles. The "extreme market conditions" have raised serious question marks over Celsius' long-term future, with its liquidity drying up fast. The firm takes cryptocurrency in exchange for annual yields on investor deposits, but if there's no yield to back this up, the concept folds like a pack of cards.
Is it possible to anticipate a recovery for Bitcoin and crypto?
In truth, Bitcoin and all other cryptocurrencies are entering unchartered territory at present. Consumer and retail investor behaviours are changing as confidence in real-world economies diminish by the day. Analysts insist that extreme caution must be taken to enter the markets right now. With very little historical data to fall back on, the price of Bitcoin remains volatile.
Although there is a general feeling within the cryptocurrency community that a "pump" will return sooner or later, it's going to take time for demand to outstrip supply once more.
Rothschilds hires RBC's Graham to run Canadian investment bank – The Globe and Mail
Rothschild & Co is scaling up its Canadian business, hiring veteran Royal Bank of Canada dealmaker Alex Graham to lead domestic expansion at a global investment bank with a two-century family pedigree.
On Monday, Paris-based Rothschild will announce that Mr. Graham will be its Toronto-based managing director and head of Canada, with a mandate to move beyond the bank's current focus on advisory work for the mining industry and restructurings. For the past decade, Mr. Graham was head of RBC's telecom, media and technology group in Canada, then Europe.
"Alex has strong professional roots in Canada and a global network of relationships," Jimmy Neissa, head of Rothschild, North America, said in a release. "His experience, knowledge and leadership will serve our clients well and further grow our leading franchise in the region."
Mr. Neissa joined Rothschild in 2016 with a mandate to build its North American operations after spending two decades as New York-based merger and acquisition (M&A) specialist at UBS and Donaldson, Lufkin & Jenrette, where Mr. Graham also worked. Previously, Mr. Graham also led the diversified industries team for Morgan Stanley in Canada and worked for Citigroup in New York.
Last year, Rothschild ranked sixth among investment banks for M&A in Europe, advising on 464 transaction, and was 15th among North American banks on M&A, working on 220 deals, according to data service Refinitiv. Rival European banks with significant North American operations include Barclays, while Deutsche Bank, Credit Suisse and UBS have scaled back in the region in recent years.
Rothschild is building out its Canadian team at a time when large Canadian companies and fund managers such as pension plans and Brookfield Asset Management Inc. are using international M&A to build their businesses. The investment bank currently has 10 professionals in Canada.
Rothschild plans to hire Canadian financiers with expertise in M&A for banks and financial services businesses, technology, infrastructure and power companies, and link these local bankers with its international expertise, Mr. Graham said.
"With Rothschild's strong momentum in North America, along with its continued strength and deep bench of expertise in M&A advisory around the world, I'm honored to have the opportunity to lead and continue to grow the business in Canada," he said in a release.
Prior to becoming an investment banker, Mr. Graham worked in Ottawa as an adviser to Prime Minister John Turner. He holds an MBA from Western University's Richard Ivey School of Business and an undergraduate degree from Trinity College at the University of Toronto.
Rothschild has deep roots in Canada, serving as the financier that backed development of the massive Churchill Falls power project in Labrador in the 1960s. More recently, former securities lawyers Gar Emerson and Montreal-based investment banker Daniel Labrecque served as country head in Canada.
Your time is valuable. Have the Top Business Headlines newsletter conveniently delivered to your inbox in the morning or evening. Sign up today.