Heart and stroke awareness month aims to close gaps in medical treatment – Alberni Valley News
Every year, more than 89,000 Canadians suffer a stroke and 878,000 are living with stroke symptoms.
But thanks to efforts across the country over the last 30 years, Canadians are far more likely to survive a stroke than they were in the past. That research has been led by the Heart & Stroke Foundation, which has contributed $1.6 billion in funding for treatment since 1952.
"The progress we have seen in stroke care is monumental," says Heart & Stroke director of health systems, Patrice Lindsay. "Just over thirty years ago when someone experienced a stroke, there was almost nothing that could be done for them. This has completely changed, today there is so much that can be done to treat stroke and support recovery."
Despite the advancements in treatment, the number of Canadians who suffer from strokes is on the rise. The Heart & Stroke Foundation attributes the rise to an aging population and an increase in stroke among young people — likely due to an increase in health factors like unhealthy diets, high blood pressure and lack of physical activity.
June is heart and stroke awareness month. The Heart & Stroke Foundation will be campaigning to raise awareness around the causes and warning signs of stroke. The Foundation will also be fundraising and holding events across Canada throughout the month.
Like us on Facebook and follow us on Twitter.
Style File: Smart sunscreens – Montreal Gazette
Postmedia may earn an affiliate commission from purchases made through our links on this page.
Article content
Sunscreen is always a good idea.
Article content
Skin cancers are the most common forms of cancer in Canada, according to Statistics Canada. And severe sunburns are noted as "an important risk factor for melanoma and non-melanoma skin cancers," according to the agency.
With this in mind, it's important to slather, smooth, spray — or whatever your chosen format of sun protection may be — this summer.
Here are four smart sunscreen options to consider adding to your daily sun-protection plan:
Tint time
From the French brand La Roche-Posay, this "ultralight" sunscreen formula features a universal tint to match most skin tones. See you later, face makeup. The Anthelios Mineral Tinted Ultra Fluid boasts a sun protection factor (that's the SPF) of 50, thanks to 100 per cent mineral filters. Suitable for sensitive skin, the broad-spectrum sunscreen — it blocks both UVA and UVB rays, is sweat resistant and water resistant for up to 40 minutes.
Article content
$35.95 | Shoppers Drug Mart, Laroche-posay.ca
Double duty
This advanced sunscreen formula from Shiseido acts as a moisturizer, sunscreen and face primer all-in-one formula. The Urban Environment Oil-Free Sunscreen has an SPF of 42 and features skin-loving ingredients such as spirulina and hyaluronic acid to hydrate and smooth skin while broad-spectrum UV filters protect against ultraviolet rays.
$45 | Sephora, Shiseido.com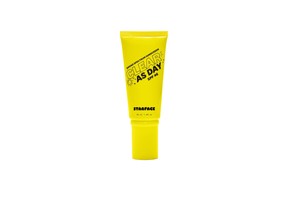 Smooth operator
Perfect for those who struggle with acne, this Clear as Day SPF 46 from the brand Starface is vegan and cruelty-free, while also being oil-free and non-comedogenic. The fragrance-free formula features a unique gel texture and is completely clear so there's no fear of a white cast on skin. Water resistant for up to 80 minutes, so you can spend a little extra time splish-splashing about.
$32 | Starfaceworld.ca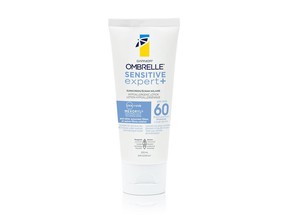 All-over option
Sun protection doesn't stop at the face, neck and décolletage. Introduce head-to-toe coverage to your summer routine with the Garnier Ombrelle Sensitive Expert Body Lotion SPF 60. The hypoallergenic sunscreen formula features broad-spectrum coverage, is fragrance-free, dermatologist-tested, non-comedogenic and water resistant for up to 80 minutes. Plus, the lotion formula is easy to apply, and absorbs quickly.
$24.99 | London Drugs, Londondrugs.com
Mysterious staggering disease in cats down to previously unknown virus – New Scientist
A previously unknown rustrela virus might be the cause of a staggering disease that affects cats in some parts of Europe
The cause of a brain disease in cats that makes them develop symptoms such as staggering is a previously unknown virus, a study suggests. The pathogen is a rustrela virus and is probably carried by wood mice.
The findings show that rustrela viruses are more diverse and widespread than previously thought, according to Kaspar Matiasek at the Ludwig Maximilian University of Munich and his colleagues. They write that the viruses might cause neurological diseases in other mammals …
Monkeypox symptoms differ from previous outbreaks, U.K. study says – The Globe and Mail
Patients with monkeypox in the UK have noticeably different symptoms from those seen in previous outbreaks, according to researchers in London, raising concerns cases are being missed.
Patients reported less fever and tiredness and more skin lesions in their genital and anal areas than typically seen in monkeypox, the study of 54 patients at London sexual health clinics in May this year found.
Monkeypox, a usually relatively mild viral illness that is endemic in several countries in western and central Africa, has caused more than 5,000 cases and one death outside those areas – mainly in Europe – since early May. Cases have also risen in the countries where it more usually spreads, according to the World Health Organization.
The research from London, published in the Lancet Infectious Diseases Journal, follows suggestions from public health bodies like the United States Centers for Disease Control and Prevention that the outbreak – which is spreading chiefly among men who have sex with men – is presenting unusually.
The authors, from a number of institutions including Chelsea & Westminster Hospital NHS Foundation Trust, said case definitions should be reviewed to avoid cases being overlooked, particularly as monkeypox can "mimic" other common sexually transmitted infections (STI) like herpes and syphilis. The study also found that a quarter of the monkeypox patients were HIV positive, and a quarter had another STI.
"Misdiagnosis of the infection may prevent the opportunity for appropriate intervention and prevention of onward transmission," said Dr Ruth Byrne, from the trust.
Monkeypox spreads through close contact, and researchers are working to establish whether it can also be transmitted via semen, the classic definition of sexual transmission. [L1N2Y20QL]
David Heymann, an infectious diseases epidemiologist and WHO advisor on the outbreak, said it was important to control the spread without stigmatizing those affected.
"That includes working with populations at the greatest risk to try to help them understand how easy it is to prevent this infection – just by avoiding physical contact in the genital area [when a rash is present]," he told Reuters.
Our Morning Update and Evening Update newsletters are written by Globe editors, giving you a concise summary of the day's most important headlines. Sign up today.