Here Are The 10 Biggest U.S. Billionaire Art Purchases. Will Paul Allen's Collection Make The List?
Topline
Late billionaire Microsoft cofounder Paul Allen's art collection is estimated to fetch 10 figures when it goes to auction at Christie's over two days on Wednesday and Thursday, and will include a 19th century impressionist painting expected to bring in more than $100 million—but that would still be less than what these 10 paintings sold for, the largest art purchases by U.S billionaires ever.
Key Facts
Tangent
Art dealer Larry Gagosian purchased a portrait of Monroe from the same series as "Orange Marilyn" for $195 million in May, which made it the most expensive work by an American artist ever sold at auction. It's still unconfirmed if Gagosian purchased the record-breaking painting for himself or one of his billionaire clients, which include many of the collectors on this list.
Key Background
In August, Christie's auction house announced it would sell the art collection that belonged to Allen, who died in 2018. The 150 works are expected to fetch in excess of $1 billion, which would make the collection the most valuable single-owner grouping to ever sell at auction. Allen's collection–which was shrouded in secrecy during his lifetime–spans 500 years of art history and includes artwork from some of the world's most acclaimed artists, like Sandro Botticelli, Vincent Van Gogh, Pablo Picasso, Georgia O'Keefe and David Hockney. The works up for auction include Georges Seurat's "Les Poseuses, Ensemble (Petite version)" from 1888 that is estimated at more than $100 million, and "Birch Forest" by Gustav Klimt, valued at more than $90 million. The collection will be auctioned off in New York over two evenings in November.
Big Number
$922.2 million. That's the record for the most valuable art collection sold at auction, just set in May when artwork collected by Manhattan real estate mogul Harry Macklowe and his former wife Linda throughout their six-decade marriage sold for a collective $922.2 million over two auctions. The two split the proceeds. The most expensive artwork sold from the collection was Mark Rothko's "No. 7," which fetched $82.5 million, the second-highest price ever fetched by a piece from the artist at auction.
PROFILE: Christine Hager a behind-the-scenes pillar of local art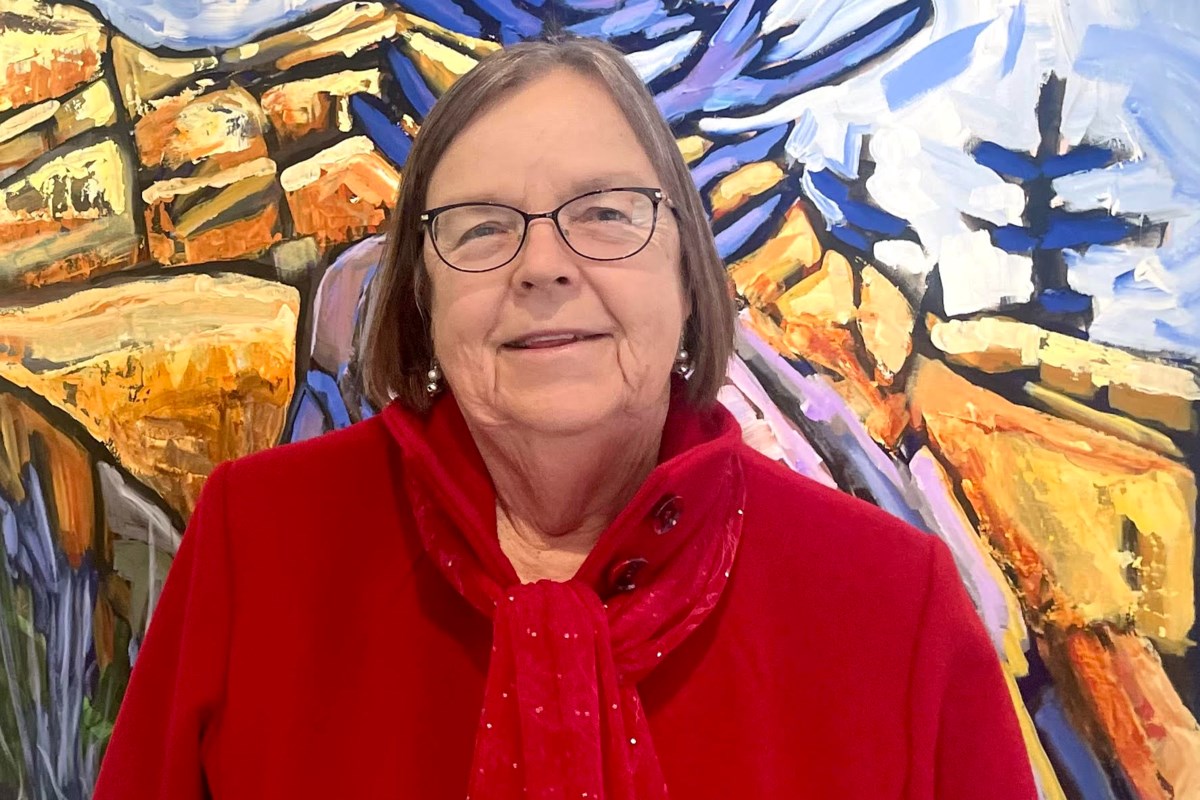 Behind every local art event and program are those who make it all happen, and one person who works hard to make Orillia's arts community thrive is Christine Hager.
Since moving to Orillia more than 20 years ago, Hager has found herself involved in a variety of non-profit organizations in the city.
She has volunteered full-time at Couchiching Jubilee House, served as executive director of the Sharing Place Food Centre and, for the past eight years, has worked as secretary for the Orillia and District Arts Council (ODAC).
One might think Hager, given her resumé, has had a lifelong passion for non-profit work and the arts, but her involvement in Orillia's creative scene stems from a background in business, and her artistic career is limited to her hobby of sketching horses while growing up.
"I am not an artist. I do not paint or sculpt anything … but I love art," she told OrilliaMatters. "It's part of your soul. Everything around you is art. People just need to open up their eyes and recognize that."
Originally from Sudbury, the soon-to-be-70-year-old Hager comes from a background in inside sales. She spent much of her career working for mining companies.
She said her current path began through making connections with others.
"You get tapped on the shoulder by somebody, you go for coffee, people ask you something," she said. "I moved down here around 2002, and that's when I kind of fell into doing not-for-profit work."
Her background in business and sales has helped Orillia's arts scene grow. Most arts programs and events in the city need funding, after all, and that's where Hager shines.
She recently stepped down from her position as secretary to take a role in revenue development for ODAC.
"That's what we need right now. We need the stability to be sustainable. We can't depend on grants. You have to have a diversified revenue stream," she said. "I'm the best one to do that because I have the most contacts."
Her transition to non-profit work happened smoothly, and it continues to bring her great satisfaction.
"It's given me that sense of satisfaction that, when I tell someone I can understand how (they're) feeling, it's because I've been there, and I can empathize with what they're going through," she said. "One of my favourite things at the food bank was until you walk a mile in somebody's shoes, you have no right to criticize them.
"It's always teaching and educating the public. That's all these positions have always been. The public needs to know the reality of not-for-profits and vulnerable people, homeless people, and hungry people — and the arts people, too. They are trying to make a living as well."
When Hager joined ODAC in 2014, "the board was very thin," she said, but the organization now boasts an array of opportunities for local artists, thanks to the work of Hager and others.
ODAC hosts numerous art exhibitions for members, local and county art projects, public events, and more, on top of advocating for its members and other local artists.
One new program rolled out through ODAC is its Helping Elders with Arts (HeARTS) program, which provides seniors with the chance to learn a variety of art styles, art history, and enjoy physical activity on a regular basis.
With all her work helping the local arts scene thrive, Hager — who said she enjoys Sudoku and jigsaw puzzles — does not take much downtime for herself.
She also volunteers with St. James' Anglican Church through its Sunday breakfast program, social justice committee, and community garden.
While she hopes to eventually take a bit of a step back from her responsibilities, Hager said she loves connecting with people.
"It's nice meeting people. I love meeting people and developing the network that I have," she said. "That's been one of my big things: just getting to know people, building relationships, and then finding opportunities."
Looking to the future, she hopes to see ODAC gain a full-time staff member and become a true "umbrella" organization that provides opportunities and advocacy for all local artists.
More about ODAC can be found here.
Great news: The future of Catholic art is alive and well – Aleteia
Amazing contemporary art is compiled into a gorgeous new volume … a wonderful thing for all fans of sacred art!
You can get Aleteia inspiration and news in your inbox. Our specially curated newsletter is sent each morning. The best part? It's free.
Take a walk through any art museum and you'll see the glorious heritage of Catholic art.
Catholic sacred art is central to the history of Western art. There are countless beautiful examples of art depicting Christ, the Bible, the saints and the angels in museums and churches all over the world.
But most of these works were made centuries ago, and we might wonder whether they will be followed by anything comparable in our present age. After all, much of modern art doesn't exactly inspire a sense of admiration for truth, beauty and goodness.
The good news is that the future of Catholic sacred art is alive and well. And there are plenty of examples to show you.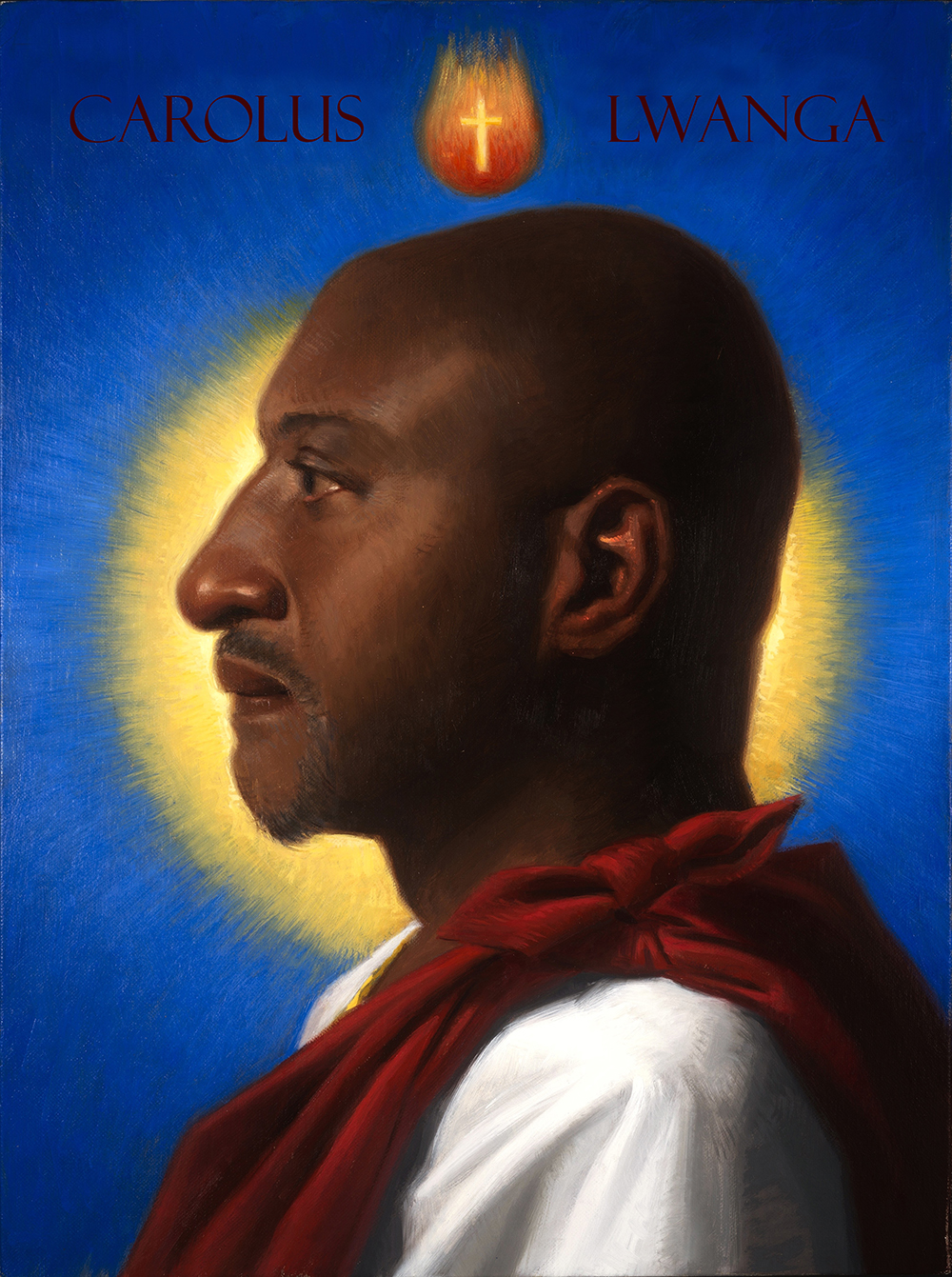 Neilson Carlin | Courtesy of Ignatius Press
One of today's great artists, Marco Caratelli, lives and works in Siena, Italy. He specializes in the rare, ancient and beautiful egg-yolk tempera technique. His work draws comparisons to Fra Angelico and other all-time great artists.
Another is Christopher Alles, a sculptor of sacred art who works in Poughkeepsie, New York. He studied European sacred art in Italy, and today, his award-winning work is both inspired by and reminiscent of Michelangelo.
Even closer to home, there are a number of contemporary Catholic artists producing truly extraordinary works. Samples of their work are now compiled into a breathtaking new volume … a wonderful thing for all fans of sacred art!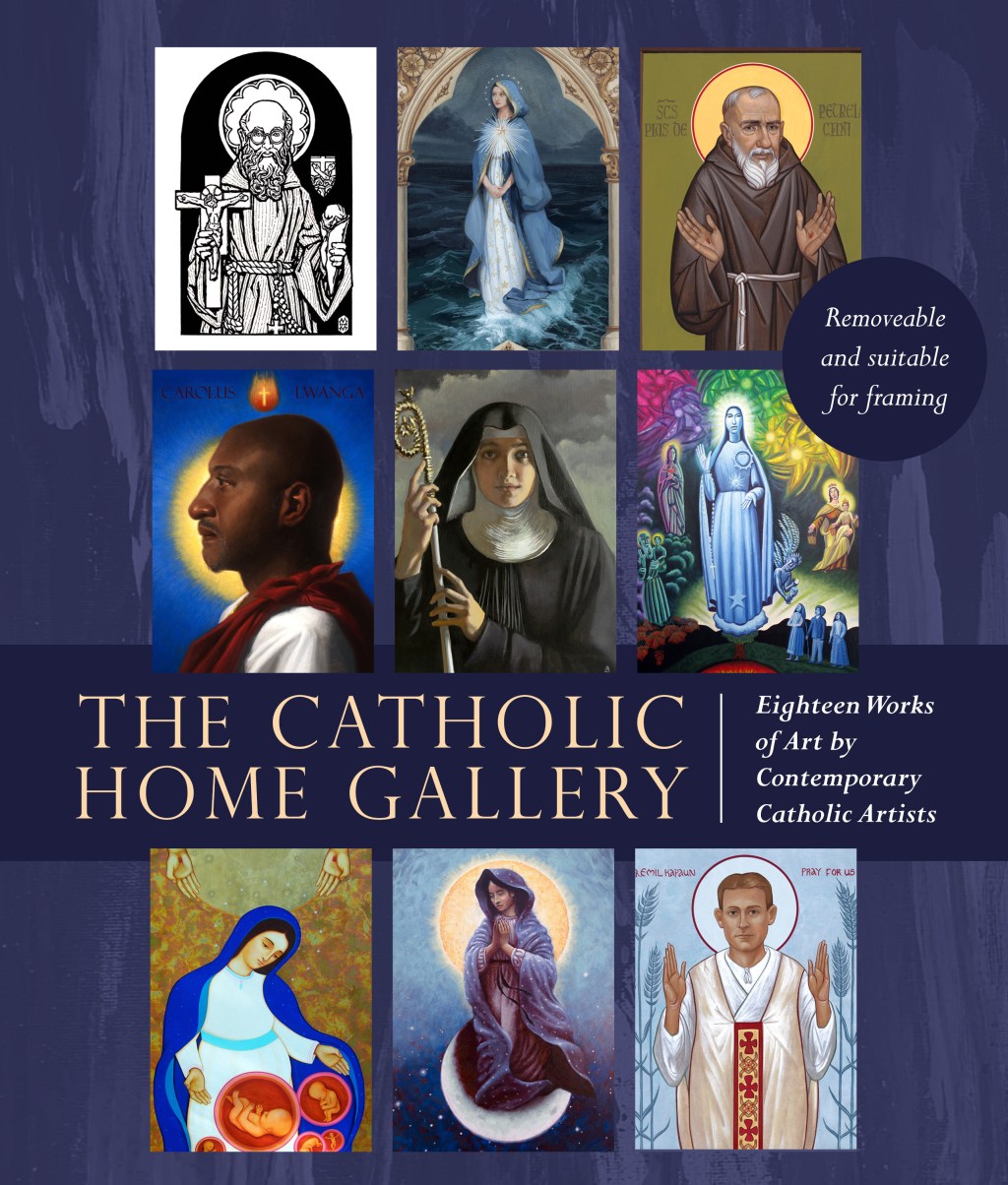 Courtesy of Ignatius Press
This new art collection, The Catholic Home Gallery, makes it clear that Catholic art is not something of the past. The volume showcases 18 works of sacred art by contemporary artists, revealing the beautiful diversity of their impressive talents.
The nine artists represented in the volume are Matthew Alderman, Neilson Carlin, Bernadette Carstensen, Matthew Conner, Gwyneth Thompson-Briggs, James Janknegt, Timothy Jones, Michael D. O'Brien, and Elizabeth Zelasko. The collection is the perfect introduction to their work, and can be a jumping-off point for exploring it in greater depth.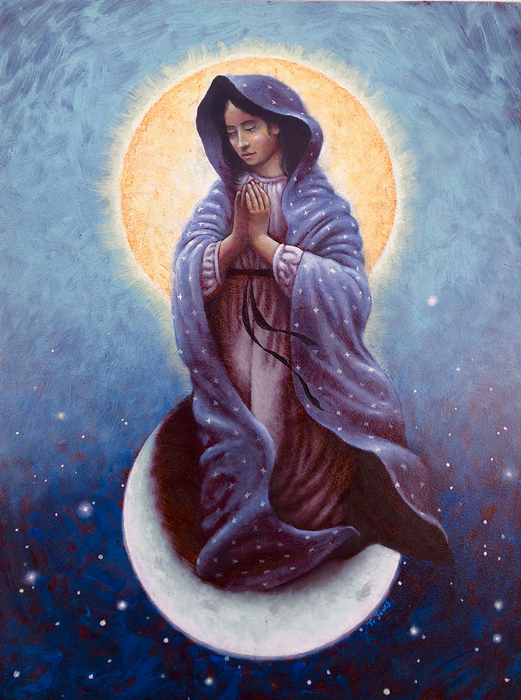 Timothy Jones | Courtesy of Ignatius Press
The editor of the collection is John Herreid, a graphic designer and illustrator for Ignatius Press. He brought a discerning and experienced eye to choosing the artwork for the collection.
Herreid explained some of the inspiration behind the collection, saying, "Most people are familiar with great Catholic art from ages past. But what many don't realize is that we have many, many great Catholic visual artists working today. My hope for The Catholic Home Gallery is that it will introduce people to a few of these artists, as well as lead them to seek out, discover, and support others!"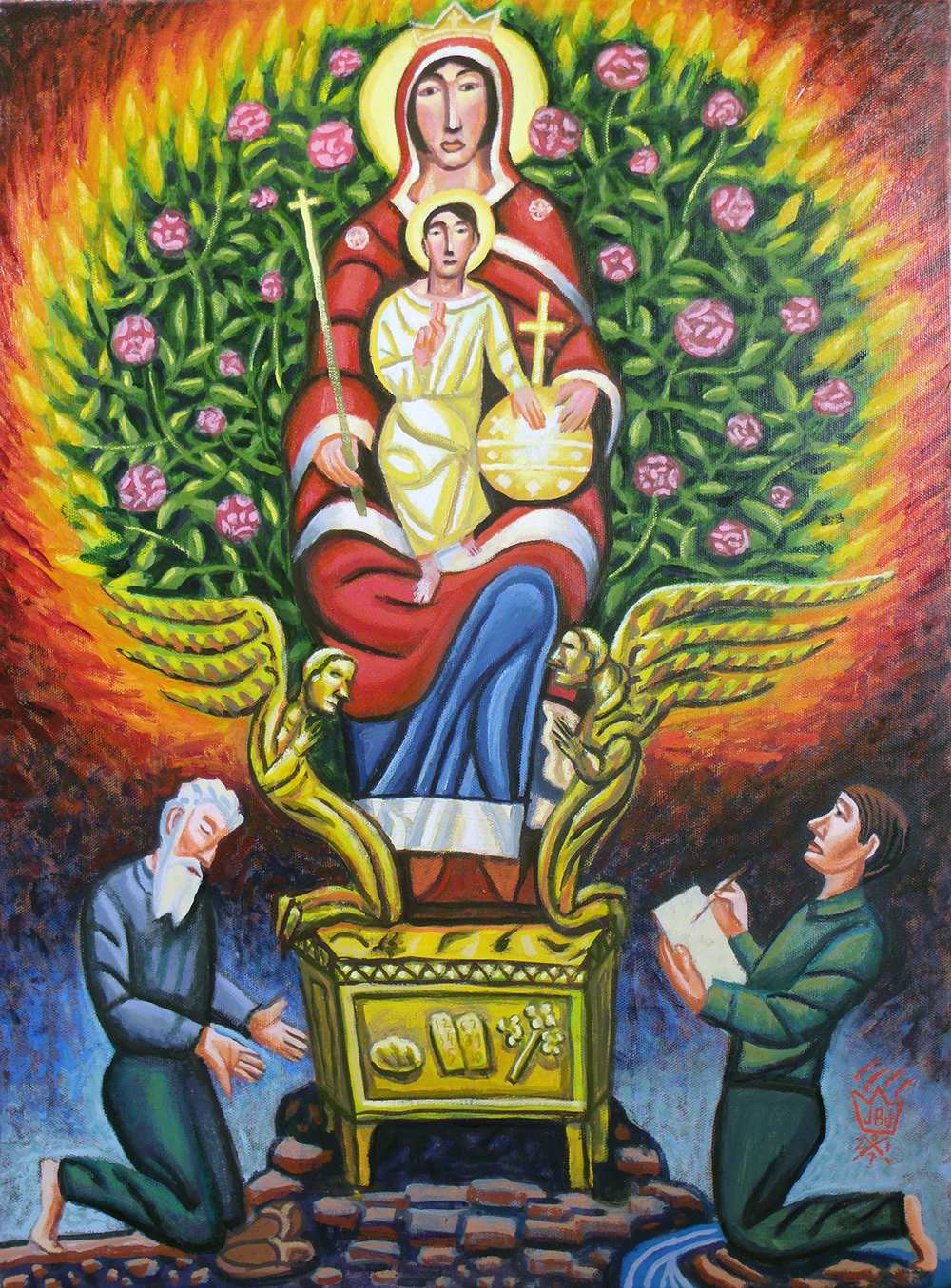 James B. Janknegt | Courtesy of Ignatius Press
He has been moved to see the positive response to the volume, saying:
It's been extremely heartening to see the response The Catholic Home Gallery has generated thus far. It shows that, far from being a static heirloom from the past, Catholic sacred art is an ongoing, dynamic force that can't help but move those who encounter it.
Best of all, each work in the collection is printed on an 8" x 10" detachable page, so you can easily remove it from the book and frame it in your home. What a perfect way to build your own collection of sacred art!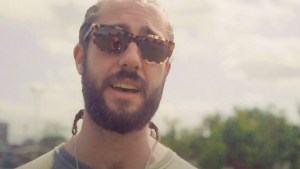 France buys new masterpiece for Orsay museum with LVMH gift
PARIS (AP) — France has acquired a stunning Impressionist masterpiece for its national collection of art treasures, with a donation from luxury goods giant LVMH paying the 43 million euros (nearly $47 million) for "A Boating Party" by 19th-century French artist Gustave Caillebotte.
The oil on canvas shows an oarsman in a top hat rowing his skiff on languid waters. The work, remarkable in its realism, delicate colors and almost cinematic perspective, as though the artist was in the boat with the rower, went on display Monday in the Musée d'Orsay. It is the latest addition to the Paris museum's already impressive collection of Impressionist art.
The painting was sold by Caillebotte's descendants. It had been one of the last Impressionist masterpieces still in private hands, said Jean-Paul Claverie, an adviser to LVMH boss Bernard Arnault.