Hong Kong media tycoon Jimmy Lai's bail revoked – North Shore News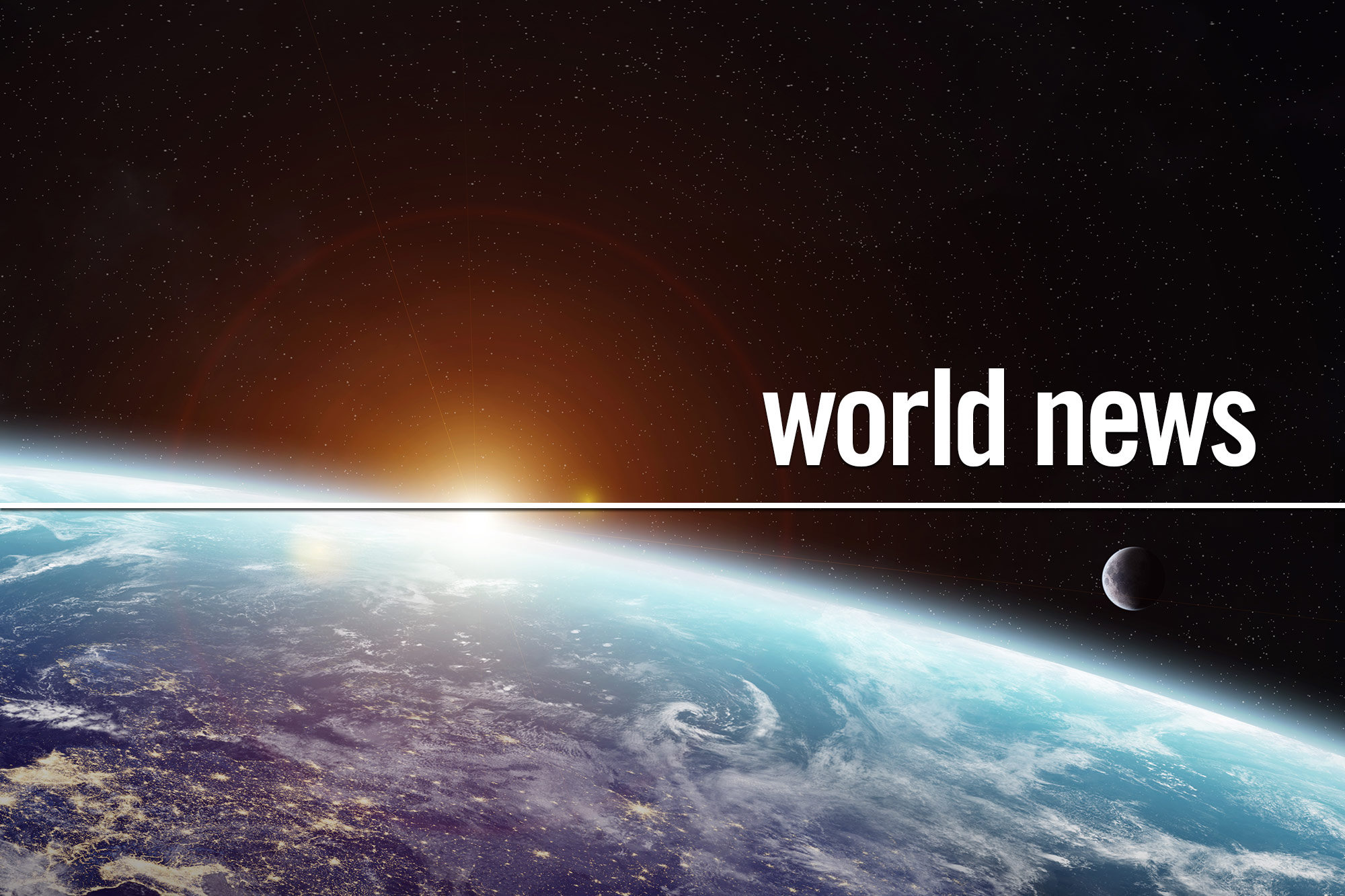 Hong Kong media tycoon Jimmy Lai has had his bail revoked after prosecutors succeeded in asking the city's highest court to send him back to detention.
Lai had been granted bail on Dec. 23 after three weeks in custody on charges of fraud and endangering national security. His appeal hearing is slated for Feb. 1.
The court said Thursday that it was "reasonably arguable" that the previous judge's decision was erroneous and that the order of granting bail was invalid.
Lai was charged with fraud on Dec. 3 for allegedly violating the lease terms for office space for the Next Digital, the media company he founded. He was later charged again on Dec. 12 under the sweeping national security law imposed by Beijing on suspicion of colluding with foreign forces and endangering national security.
Lai is among a string of pro-democracy activists and supporters arrested by Hong Kong police in recent months as authorities step up their crackdown on dissent in the semi-autonomous Chinese territory.
THIS IS A BREAKING NEWS UPDATE. AP's earlier story is below:
Hong Kong media tycoon Jimmy Lai appeared in court Thursday as prosecutors asked the city's top judges to send him back to detention after he was granted bail last week on fraud and national security-related charges.
If the prosecutors succeed, Lai will be detained until his next court appearance on April 16. Prior to being granted bail, Lai had been held in custody for nearly three weeks.
He is among a string of pro-democracy activists and supporters arrested by Hong Kong police in recent months as authorities step up their crackdown on dissent in the semi-autonomous Chinese territory.
He was charged with fraud on Dec. 3 for allegedly violating the lease terms for office space for the Next Digital, the media company he founded. He was later charged again on Dec. 12 under the sweeping national security law imposed by Beijing on suspicion of colluding with foreign forces and endangering national security.
Lai, who was ordered to remain under house arrest as part of his bail conditions, left his home on Thursday morning in a black Mercedes. He entered the Court of Final Appeal without making any comments to supporters and media, many of whom swarmed the tycoon as he made his way into the courtroom.
Other bail conditions included surrendering his travel documents and a ban on meeting with foreign officials, publishing articles on any media, posting on social media and giving interviews.
His court appearance comes after Chinese state-owned newspaper People's Daily posted a strongly worded commentary on Sunday criticizing a Hong Kong court for granting bail to Lai, stating that it "severely hurt Hong Kong's rule of law."
The People's Daily said that it would not be difficult for Lai to abscond, and called him "notorious and extremely dangerous." It also warned that China could take over the case, according to Article 55 of the national security law which states that China can "exercise jurisdiction over a case concerning offence endangering national security."
Hong Kong's judiciary on Tuesday uploaded a 19-page judgment on its website, laying out the reasons why High Court Judge Justice Alex Lee had granted Lai bail. Lee said that he was satisfied that there was no flight risk in Lai's case, and noted that Lai was willing to have his movements monitored if it had been a feasible option.
On Tuesday, Lai resigned as chairman and executive director of Next Digital, which runs the Apple Daily newspaper, according to a filing made to the Hong Kong stock exchange. He did so "to spend more time dealing with this personal affairs" and confirmed that he had no disagreement with the board of directors, the filing said.
Nicole Ko And Zen Soo, The Associated Press
How Attention Experts Have Become Australia's Leading Social Media Managers – GlobeNewswire
Sydney, Australia, Jan. 20, 2021 (GLOBE NEWSWIRE) — Social media has become one of the most powerful forces in online communications since it's introduction in the early 2000's. Billions of people utilize various social media platforms for entertainment, research, inspiration and connection. That's why it's never been more important to have a strong social media presence. While it's easy to create a profile and post a few pictures, there is a fickle dance where science meets art when it comes to posting on social media. Where these two concepts intersect is the spark that captures people's attention, generating connection and engagement.
George Hawwa, founder of the leading Australian social media marketing agency, Attention Experts, understands this concept, and has a deep relationship with using data and human behavioural psychology to connect his clients with their audiences. Prior to Attention Experts, George helped establish two multi-million dollar online companies through social media marketing. This then led to other organisations reaching out to George and asking for help with their social media performance. This is when he decided to start an agency, Attention Experts, in 2016. George and the Attention Experts team know how essential social media is to the success of a business in this digital age and has made it their focus to put these tools in the hands of brands, assisting companies of all sizes; from large multinational corporations to small, local brick and mortar store businesses.
Having serviced hundreds of clients across 20 different industries globally, in both the Business to Business and the Business to Consumer sectors; Attention Experts live up to their namesake. They are professional experts in their field and have established themselves as the highest rated social media agency in Australia. Winning accolades from the Australian Marketing Institute awards, have been recognized by Yahoo Finance, and earned Facebook Partner status; solidifying Attention Experts as being on the cutting edge of social media marketing institutions.
What sets Attention Experts apart from their competitors is their emphasis on data driven strategies and their focus on generating return on investment for their clients. The social media campaigns that Attention Experts develop are the result of in-depth research into their clients brand vision and audience needs, creating and implementing content that increases the brand value of their clients businesses and developing databases of engagement from which to draw from.
Attention Experts' ethos involves a unique philosophy in the social media space, which is data leads content. While other social media marketers lead via content, and end up overwhelming their potential audience with a wide net of posts attempting to capture whatever engagement they can, Attention Experts are led by data, leading to an online presence that is intentionally curated for engagement by their intended audience and higher conversion rates for their clients.
Getting ahead of the curve with your online presence, ensures using the best providers. Companies like Attention Experts are the obvious choice, ensuring you are working with acclaimed agencies. Their comprehensive social media management services take the guesswork and hassle out of managing your online brand, and give you the confidence to focus on continuing to build your business.
If you want to learn more about how Attention Experts can help you, head over to their website.
Media details
Name – George Hawwa
Company Name – Attention Experts
Business Email – george@attentionexperts.com
Website – https://attentionexperts.com/
Attachment
Banff World Media Festival Moves Online Again – Deadline
The Banff World Media Festival is set to be held virtually again this year. The Canadian event will run June 14 to July 16 via an online platform due to Covid-19, organizers said Tuesday.
It is the second year in a row that the event is being held virtually due to the global pandemic. Last year's event was due to be held at the Fairmont Banff Springs Hotel in Alberta before moving online with panels featuring the likes of the cast and crew of Snowpiercer.
The festival has invested in building a new virtual industry and event hub that will allow participants to meet, screen, pitch and socialize. This will include a new Marketplace Week as well as the Rockie Awards International Program Competition and keynote sessions and industry panels.
"Great content and successful business ventures are fueled by meaningful personal connections. Banff has always been about bringing people together, and this year's festival will do that on a grand virtual scale," said Jenn Kuzmyk, Executive Director, Banff World Media Festival. "We believe our industry must recognize and act on its role in the movements for social, political, and environmental progress. This year's Festival content will continue to drive conversation and action, highlighting the power that the entertainment industry has to change minds, change policy, and create opportunities for those who have historically been underrepresented."
GUEST OPINION: Is social media complicit in the mob attack on the American capital? – The Guardian
Kent Bruyneel
Guest opinion
---
My friend Dave said to me recently that whatever anyone thought of social media, we human beings at this point in our evolution were not ready for these tools. Hard to argue, even for someone who makes part of his living teaching that very tool. Using social media as our primary source for both news and truth, we have arrived at a chaotic time in public discourse like people swept up in a mob who don't quite know what we are doing. Or, why we are doing it. Or, what will become of all that private and personal information shared and shouted. We only know, as mob members, that everyone else is doing it; parts of it seem like entertainment; and we had better do it lest we miss out on something – that most modern of motivations.
I tell students and clients that one of the tenets of modern communications, especially social media, is that if you do not define your online voice, someone else will do it for you. Sure, they probably will anyway (see: Yelp). But, I remind them, you have to enter the arena to at least hear what is being said. I encourage its use broadly and pervasively, so even though I am not an active social media poster, I am connected to the ridiculous and deadly spectacle that happened in the American capital this past week in myriad ways. In a sense all of those in the social network are: the lurkers and the over-sharers. Not culpable, or guilty or anything, but not quite innocent either: we are responsible for how widely, vigorously and seriously we read. And, of course, we are responsible for what signs we hold over our head; and what weapons we bear in our arms. But the basic underlying algorithm that controls the news we unprepared-humans now are fed has made social media so dangerous that its standard bearer is being linked in legitimate publications to the machine that will destroy mankind.
Put simply, an algorithm is a specific set of instructions to solve a problem. Broadly speaking, social media algorithms find out what you like and then feed you more of it. This process is always been part of the internet experience: more cute than deep (endless cat videos), more seedy than dangerous (endless pornography), more annoying than threatening (endless spam). What has fundamentally changed is that now, mostly through Twitter and Facebook, we are fed not just larks or stimuli, we are fed news and truth.
Different truth, and different news according to what we already believe. News and truth, actually, that have specifically designed and delivered for us. News and truth that have been curated to please us and turn off our critical faculties. The Atlantic recently published an article called "Facebook is a Doomsday Device" that is both chilling and worth the read. This is what Dave meant. We are not prepared for these tools.
The eleventh hour banning of President Trump's Twitter account and the Big Tech move that comes against Parler, Twitter's conservative wannabee doppelganger, is too late in the process, poorly and cynically timed; but also necessary. Though it may seem futile, Twitter's Jack Dorsey and Facebook's Mark Zuckerberg must chase down the horses that have so violently erupted from their barns. Even if they do, they will almost certainly face more regulatory and legislative oversight going forward from all nations. Good.
In the United States, the protections social media companies have been granted under Section 230 of the Communications Decency Act will be further scrutinized. The best way to quickly explain Section 230 is that it allows social media companies to be platforms, not publishers: a publisher is responsible for the veracity of whatever it publishes, a platform is not responsible for whomever stands on it and shouts. It appears that the companies themselves have now realized that line can no longer be so easily delineated in the still nascent empires of influence.
Though it is possible to understand the banning of the MAGA crowd as the violation of the rules of a platform, it can be just as easily read as the editorial decisions of a publisher. The president's quixotic and ill-informed attack on Section 230 notwithstanding, I expect the investigation, regulation and scrutiny to only grow on the companies that control the information age; and the most prominent web companies do too based on their recent actions. Good.
We know now and have always known that disinformation has consequences. It seems unavoidable to conclude that absent the ability of social media companies to curate and choose news and truth for people based on scraped personal information and preferences; and those companies' concurrent ability to group those people together with relative ease, these acts of mob terrorism would have been far harder to organize. This is not to excuse or explain away the brutality and violence, this is to understand how it all got together in one place. Understanding the later, does not lessen the contempt, disgust or scorn for the former.
I also acknowledge that Facebook can help facilitate many wonderful things too and connect people in a certain way. But, at the moment, that feels akin to people fighting the opioid epidemic by acknowledging that heroin makes you high … Sure, it does that too. That's how this all got started.
I come bearing no solutions other than this: Read more. I would doubt anyone who said they know exactly what social media will look like, or how it will impact us, in10 years, or even five. I'll just close by paraphrasing George Orwell, who was prescient about the danger of a degraded public discourse: Those who do not read well cannot think well, and those who do not think well will have their thinking done for them.
Kent Bruyneel teaches modern business communications and social media and applied digital communications at the University of Prince Edward Island and is the editor-in-chief of Forget Magazine. With his wife, Dr. Shannon Bruyneel, he runs a strategic consulting firm, The Eastsizing Company, that focuses on socially actionable research.