How a 33-Year-Old Entrepreneur Grew 4 Successful Media Brands – Entrepreneur
JAKK Media Managing Partner Kenny Kline shares the process behind his versatility and profitability.
December
21, 2019
4 min read
Opinions expressed by Entrepreneur contributors are their own.
Because success in one industry doesn't necessarily translate to success in another, it's unusual when founders like JAKK Media's Managing Partner Kenny Kline find it in four. His company is involved in running media brands in niches ranging from physical health to home security. Between all of its platforms, his company's content reaches millions of people each month.
To learn about how he and his team established their various footholds, I spoke with Kline to discuss his approach to business and what strategies he finds to be most useful in engaging users. Here are four principles that Kline has leveraged to make it all work.
1. Focus on sustainability.
There's no easy path to profitability — no shortcuts to the finish line. The best method of securing your company's future is by prioritizing value creation. In doing this, you have to invest in the quality of your products, rather than chasing the promise of increased traction for a given month. While a growth hack might give you a taste of short-term success, focusing on your company's sustainability will protect its future. This is to say that businesses have to survive in perpetuity, and a viable business strategy must consider how best to achieve long-term sustainability.
Related: How These Entrepreneurs Under 20 Are Changing Industries
According to Kline, "There are always changes in algorithms, changes in consumer behavior, changes in platform." Because this makes various growth hacks unreliable in the long run, providing the most value to customers is what best increases your chances of success. When thinking about web traffic, Kline describes Google's algorithm as volatile, but says what makes a more significant difference than any SEO tactics is putting out content that people actually value.
2. Invest in building communities.
In thinking about how the Google algorithm has changed over time, Kline developed a particular interest in his brand's digital ecosystem. Noting the decreasing organic reach of sites like Facebook and Instagram, he began to reconsider how best to cultivate a community around his business.
For him, this involved two things. The first is having, as he puts it, a "focus on mobile experience." For JAKK media, the majority of web traffic comes via mobile devices, and so not only does this mean there is a great importance in "making sure that your [mobile] site is fast", says Kline, but moreover that the integration of share buttons for any social-media platform can significantly increase your business's reach. And, if applicable, your chances at virality.
Giving users the opportunity to participate in expanding your company's reach through their own organic networks can be an effective way of reaching individuals who would not have otherwise come across it. Moreover, giving users the chance to engage with your company on social media — or simply advocate for it — develops a sense of loyalty integral to creating an online community.
3. Humanize your business.
In conducting business, Kline has adopted an outlook that focuses on people. A dedication to responsiveness and an aim for interactivity and engagement is the foundation for the online community he's trying to cultivate. As Kline sees it, businesses should "respond to comments, engage on social, respond to emails and create a dialogue on platforms where readers and viewers are already interacting with your content." Aside from helping "users feel like there are real people behind brands," Kline says that these kinds of interactions build trust and bring about what he calls "super readers" who, in enjoying JAKK media's content, "feel especially looped into it."
This focus on people, however, is more than external. In the context of dealing with internal issues, partners and contractors, Kline says that, whenever possible, businesses should aim "to be kind and reasonable."
Related: How to Diversify Your Customer Base and Grow Your Business
4. Ask your customers what they want.
Kline's people-focused approach to conducting business involves an often-underutilized tactic to finding out what his customers want: asking them directly. Keeping an open line to your consumers and seeking out the platforms they use is the most effective way of finding out what they want first-hand.
More than anything else, if you want your consumers to develop brand loyalty and advocate for you online, there has to be a degree of mutualism. By actively seeking to give consumers the content or products they desire, you can sustain your value proposition while actively involving your consumer base in your company's output process.
Honey Jam Celebrates Past and Future At Media Event – FYI Music News
Honey Jam, Canada's female vocalist discovery showcase, held its media launch July 22 in Toronto at host venue El Mocambo, for the second straight year.
"We're back!" exclaimed Honey Jam founder Ebonnie Rowe from the stage. "You didn't think a little pandemic and a zombie apocalypse would stop us, did ya? Hell no."
The event not only introduced the 17 artists who will be showcasing at the 26th annual event, live-streamed Aug. 12, with CBC Radio's The Block host Angeline Tetteh-Wayoe as emcee, but announced a number of forthcoming pieces, as well as a recap of some accomplishments in spite of covid.
Rowe, the recent recipient of CIMA's Trailblazer Award, told everyone how alum Jordan Alexander has a lead in Gossip Girl and landed the cover of Cosmo; Anjulie racked up a 100 million streams; and Savannah Ré won a 2021 Juno Award and got props from Timbaland who listened to her music on Instagram.
[embedded content]
This year's showcase is funded by Slaight Music, TD Ready Commitment, Ontario Creates, and FACTOR, and will feature artists from Ontario, Quebec, British Columbia, New Brunswick, Alberta and, for the first time, the Yukon. The online auditions, both live and submitted, were open to female-identifying talent, ages 14 to 25, in all genres.
CBC will air a Honey Jam radio special on Aug. 9 and a "Honey Jams" playlist, with songs past and current, will air live on CBC Music, starting Aug. 12, coincidentally Rowe's birthday.
Honey Jam might've started 26 years ago as a showcase — Nelly Furtado was famously discovered at it — but it now presents many opportunities throughout the year to help the young women get their foot in the door.
Rowe rattled off many of them, including an upcoming trip to Nashville; a pre-recorded Flow 93.5 concert series from the Phoenix called Flow After Hours to be streamed at a later date; a workshop at Art House; a tour of Doc McKinney's studio where The Weeknd's House of Balloons was recorded; and attendance at SOCAN's inaugural Creative Entrepreneur Summit.
Some of the alum, she said, also got brand deals with Adidas, Holt Renfrew and Ralph Lauren. And through their participating in Indie Week, export-ready Lu Kala and Nefe were invited to perform virtually for Brazil's Music Pro Awards. The Artists for Social Change competition was also won by Megan De Lima.
"So we kept everybody pretty busy during the time leading up to it," says Rowe, adding that one of her personal highlights this year was during a Q&A she did with Lennon Stella and JP Saxe for a VIP pre-Juno Awards experience for Honey Jammers. "He said, 'I didn't know you were the lady who does Honey Jam? I love Honey Jam. Honey Jam's a legend,'" she recounted. "I could barely speak."
Former Olympic swimmer brands Japanese media branded as sexist – NBC News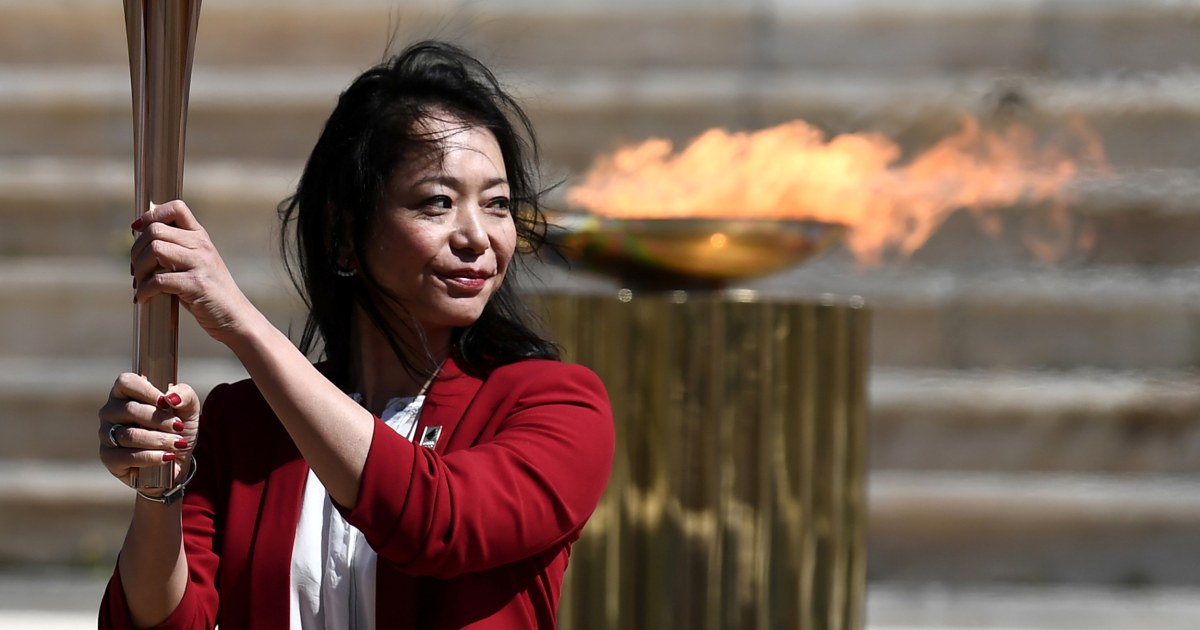 TOKYO — The Japan Olympics' new gender equality monitor said Monday she's been watching her country's coverage of the Games and doesn't like what she's been hearing.
"When it comes to sports, it is really biased when it comes to gender," said Naoko Imoto, who is also a former Olympic swimmer.
The Japanese media isn't discriminating against female athletes, it's just not taking them as seriously as the men.
"Many of the channels look at female athletes as 'female' or 'girls' or 'wives' or 'mothers' and not really as pure athletes," Imoto said at the daily briefing run by the International Olympic Committee and Tokyo Games organizers.
Five of the eight medals Team Japan has won thus far were won by women, including three of the gold medals, according to the latest Olympics medal count.
Imoto, who competed for Japan at the 1996 Atlanta Olympics, did not specify which of Japan's TV stations was using the sexist language. But in earlier interviews, Imoto noted that Japanese media covers golfers Hinako Shibune, who is a woman, and Hideki Matsuyama, who is a man, differently.
"Nobody talks about Mr. Matsuyama's personal life and appearance," Imoto said. "But for Ms. Shibuno, there are reports about her eating sweets and snacks and about her smile."
Imoto also argued that it's all too common in Japanese news headlines for female athletes to be described as "too beautiful."
"You should see female athletes as athletes," Imoto said. "In recent years, the number of gold medals in the Olympics has been higher for women. I want them to be treated equally. I would like to argue that it is strange to focus on things that are not related to competition, such as appearances and personal life."
Imoto dove back into the sexism issue Monday as Japanese women have already scored significant successes at the Games.
Download the NBC News app for breaking news and politics
A quick survey of social media reactions to Imoto's remarks suggested that support for more equal treatment of women and male athletes by the media was far from universal in Japan.
"I was surprised to hear that women are making noises saying that there was a gender inequality in the coverage of professional sports games," one Twitter poster wrote. "Where do you think the money is coming from?"
Imoto was tapped to be the gender equality watchdog by the Tokyo 2020 Olympics organizers after the committee's president, Yoshiro Mori, was forced out in February after he said female sports officials talk too much during meetings.
A month later, the Games' original creative director, Hiroshi Sasaki, was ousted for comparing Japanese celebrity Naomi Watanabe to a pig.
In an interview with Asahi Shimbun, one of the Japan's biggest national newspapers, Imoto said she was shocked by Mori's comments.
"Little has changed since my competition days," Imoto said. "Things are too backward."
Imoto, who works for UNICEF as an education specialist, said she hoped to "become a bridge" to the largely male-dominated sports industry.
Mori's ouster also prompted some soul-searching by Japanese media and renewed calls for gender equality in the news business.
It was Topic A during a symposium in March organized largely by the Japan Mass Media Culture Information Workers' Union Conference, Kyodo News reported.
"It's embarrassing to find (mass media) organizations in a situation like this, even though they have been rapping Mr. Yoshiro Mori's misogynist remarks," said Mami Yoshinaga, who heads the Japan Federation of Newspaper Workers' Union.
NBC News has reached out to the union for additional comment.
Kaori Hayashi, a journalism professor at the University of Tokyo's graduate school, said at the conference the reason why Japanese media persists in promoting sexist stereotypes is because it's "a man's world."
There were no women in the top news production positions at the six Tokyo-based commercial TV broadcasters as of last December, Kyodo News reported, citing a labor union survey.
And just three of the 159 people who sit on the boards of the four industry associations representing newspapers, commercial broadcasters or publishers were women.
"If decision-making positions are occupied by men, news articles, broadcast content and even the way news items are lined up will reflect a male perspective," Hayashi said.
Japan is one of the world's most advanced countries, but it consistently ranks low in the World Economic Forum's gender gap rankings. It ranks 120 out of 156 countries in the 2021 survey, well behind the United States which came in 30th. Iceland was ranked number one.
Corky Siemaszko and Arata Yamamoto reported from Tokyo, and Christina Ching Yin Chan reported from Hong Kong.
These adventure cats bring joy to their owners — and social media followers – CBC.ca
Canadians have embraced the outdoors in droves over the past year-and-a-half due to pandemic-related lockdowns — and their fluffy, tree-climbing, bird-watching feline companions have been tagging along.
These intrepid animals are known as "adventure cats," as they are put on leashes to explore the outside world with their owners, whether they are hiking, kayaking or even skiing. Many have gained large social media followings in the process; the hashtag #adventurecats on apps like Instagram and TikTok brings up hundreds of thousands of results.
While a cat on a leash is still an uncommon sight, Julie Posluns, who runs an online cat-training school, says she's seen increased interest in her courses since the start of the pandemic.
"I think the more people realized they were at home, the more they were like, 'OK, I guess it's time to just pick up some new home hobbies,'" said the Toronto resident.
Posluns trained her own cat, Jones, to walk on a leash about six years ago and now provides advice to clients on cat backpacks, harnesses and other so-called "adventure cat" essentials.
The Vancouver Island adventure cat
Chelsea Robinson, a longtime hiker, got her Maine Coon kitten last winter. Within days of bringing her home, she put the cat — named Fig — in a harness and headed to the beach.
"She was enthralled," she said. "Still to this day, no matter where we go, the beach is her favourite place."
Fig especially loves to watch the waves crash onto the beach, Robinson says.
Fig and Robinson take walks every day, whether it's a short walk to pick up Robinson's children from school, or a several-hour hike through the forest on the weekend.
Fig has been a "bright light" for Robinson throughout the pandemic, she says.
It's also something she hears from people who follow Fig's adventures online; Robinson shares photos and videos of their activities on Instagram and TikTok, where Fig has collectively amassed nearly 150,000 followers.
"She brings people a lot of joy," Robinson said.
The Ottawa-based Siberian Forest cat who kayaks
Another cat owner, Aleena Fiorotto, says she was "determined to have an adventure cat" when she got her Siberian Forest kitten, Finnegan, last year.
Luckily, Finn's easygoing temperament made leash-training relatively painless, she said.
"I can take him anywhere, in any situation, with any type of new animal or anything. And he's just like, 'This is fine,'" said Fiorotto.
The duo has even gone kayaking — and while Fiorotto says Finn was a little "leery" of the moving dock at first, he was happy once they pushed off.
"He settled right in and just laid down and took in the sights," she said.
Fiorotto also shares her cat's exploits on Instagram, where Finn has more than 21,000 followers.
Having an adventure cat has pushed Fiorotto to get out more than she would solo, she said. She loves to see how Finn engages with the world around him and how he interacts with delighted strangers on the trails.
So you want your own adventure cat?
Some experts say that while cats can benefit from leashed walks, there are several factors that should be taken into consideration before you attempt to do so.
Posluns said a sturdy harness and leash need to be tested on your cat inside the home before you think about going outside, as many cats do not initially like the feeling of a harness. A gradual introduction to it is best.
"I think it's really important to remember that we're doing this for our cats' enrichment first," she said. "Not to take them on some fun adventure for social media to take pictures — but, like, what is going to enrich your cat's life?"
Dr. Maggie Brown-Bury, a veterinarian and a representative of the Canadian Veterinary Medical Association for Newfoundland and Labrador, says that leash-walking our feline friends can be an "an excellent way to give them more activity and adventure in their life."
But she said you need to be in tune with your cat's body language as you acclimate them to the leash and to the outdoors. Signs that your cat is unhappy being outside include flattened ears, unwillingness to move, hunched bodies and open-mouth breathing — a sign of stress.
"But if they are walking around and sniffing and exploring, then they're feeling really great," said Brown-Bury.
And to those who say cats should never be let outside, due to the dangers to local wildlife and the cats themselves? If the cat is controlled by a leash, Brown-Bury says the risks are minimal.
"Having a cat outside in a controlled manner is no riskier for the cat than it would be for your dog," she said.
If you do plan to take your cat outside, Brown-Bury says, microchip identification is a must, as are shots for parasites and regular deworming appointments.