How China's social media echo chamber fuels coronavirus fears
VANCOUVER—Corpses lie on the ground near hospitals. People kill their pets for fear the animals will spread disease. Mobs chase down people without masks and angrily force them to cover up.
These are the scenes flooding social media in China as the country grapples with the novel coronavirus that has prompted the World Health Organization to declare a global emergency.
But how much of what the Chinese people and international observers are seeing on social media is true?
Public mistrust of government authorities in China has reached such a severe level, observers say, that many Chinese people have turned to alternative online sources of information — often of questionable veracity.
"Many Chinese people are well aware of the government's long track record of censoring information about threats to public health," said Sarah Cook, director of the China Media Bulletin at human rights research group Freedom House.
"This fuels deep mistrust in official updates and undermines efforts to reduce fear and anxiety," she told The Star.
There's history to the earned mistrust. In the first few months of the SARS outbreak in 2003, the Chinese government tried to keep it a secret. By the time the new virus was publicly reported, five people had died and hundreds had already fallen ill. It was a health disaster that led to heaps of global backlash, and China sacked its health minister and the mayor of Beijing in apparent contrition about the mishandling.
While central government authorities in Beijing were much quicker to publicly report the new coronavirus, the local Wuhan city government initially censored the first reports of a new illness emerging in the city last December. Medical experts said in a research paper published in The Lancet that they've found new evidence that the origin of the outbreak may not have been a seafood market in Wuhan as the Chinese government reported, and the first human infections may have occurred in November.
Li Wang is among those glued to social media.
The economics researcher at the University of New Brunswick and former Canadian student is currently on lockdown in Wuhan after flying home to visit family during Lunar New Year.
To pass the time, he was one of millions of Chinese glued to their screens watching a livestream of a hospital being built in ten days to house patients that have overwhelmed Wuhan's hospitals. The government says a crew of 7,000 worked around the clock to build the 1,000-bed hospital, and vowed to build another this week.
"Everyone is afraid to go outside … Almost everyone I have talked to online are panicked," Wang said. Because he is not a Canadian citizen or permanent resident, he's not able to board the chartered flight Canada is sending to bring back Canadians from the city.
China's control of social media is a factor that adds to the confusion. Many people are familiar with mainland China's "Great Firewall," the internet censorship apparatus that automatically blocks international social media platforms such as Twitter, Facebook, YouTube and Instagram as well as many news outlets and the entire suite of Google services.
Chinese authorities are continually developing and fine-tuning their ability to censor social media posts on domestic websites such as the Twitter-like Weibo blogging platform. They even have the ability to surveil and automatically block parts of private conservations on chat apps such as WeChat.
WeChat is the preferred platform for many in China during the coronavirus outbreak because the chat groups there tend to be small or medium-sized groups where some users know each other personally.
"People are getting at least some information from individuals they personally know and trust (on WeChat typically), but that doesn't make them insusceptible from the spread of false information," said Cook.
"But for those who personally know the original source — say a relative who is a nurse in Wuhan — her information will likely appear very credible and believable to them and possibly rightly so."
However, like all social media platforms, the quality of what a user sees depends on the quality of the people they have in their circles. A WeChat user who is friends with many doctors and nurses would likely get more reliable information.
Perhaps aware of the communication challenges government control over the scarce number of independent media outlets in China has seemed to lighten over the past several weeks.
As a result, members of the public in China are turning to respected Chinese publications like Caixin to read quality journalism about the outbreak. The magazine recently published a four-part series produced by dozens of journalists including a detailed account of the Wuhan government's coverup of the crisis.
So are the images on social media real?
Yuri Qin, an editor at the Berkeley-based China Digital Times, a bilingual website that monitors the Chinese internet, says that unfortunately, some of the horrible videos and photographs might be real, although they are difficult to verify.
"Authorities in Wuhan have imposed some brutal measures to prevent the spread, and because of the panic some people are cruel to each other and sometimes they use extreme means to drive out or detain suspected carriers of the disease," Qin told The Star in an email.
She says the loss of credibility of the local government has seemed to exacerbate paranoia and fear among citizens of Wuhan.
However, it's also helpful to keep in mind that among the hundreds of millions of Chinese social media users, some have retained their sense of humour even during a health crisis. Some videos that have gone viral are jokes, and likely stem from people trying to make the best of their situations.
What are some reliable sources of English-language translations of Chinese social media posts on coronavirus?
The China Digital Times verifies and translates blog posts and diary entries from people living in China dealing with the coronavirus enforced quarantines and health checks.
The website What's on Weibo tracks and analyses viral social media posts on China's most popular platforms.
Netflix is not in deep trouble. It's becoming a media company – CNN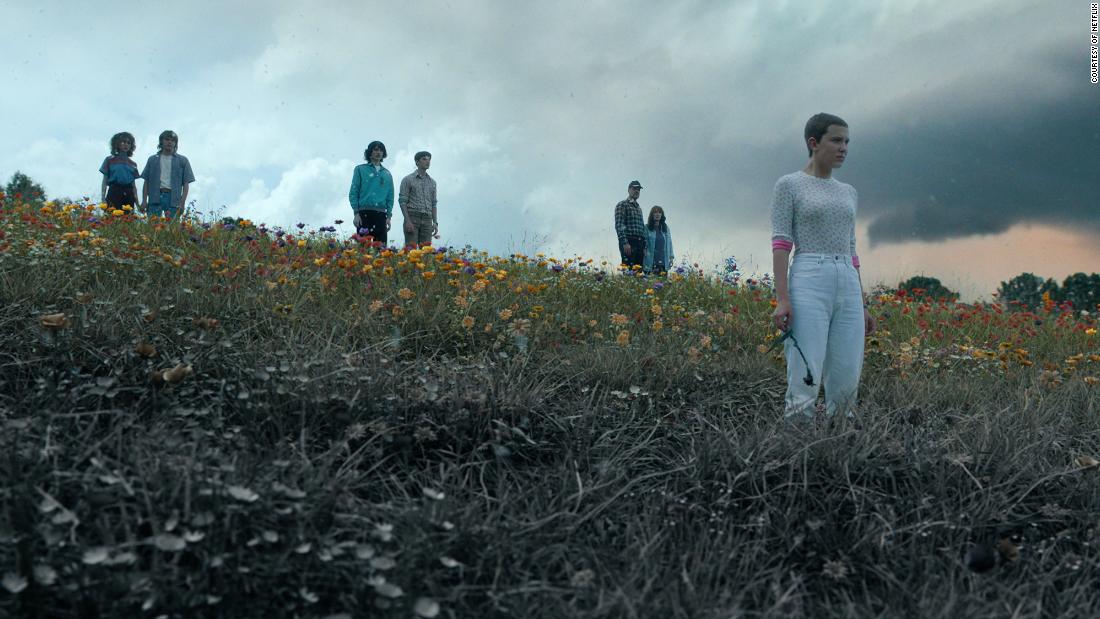 New York (CNN Business)Netflix has had a terrible 2022. In April, it said it lost subscribers for the first time since 2011. Its stock has tumbled more than 60% so far this year.
Yet its recent struggles may not be the start of a downward spiral or the beginning of the end for the streaming giant. Rather, it's a sign that Netflix is becoming a more traditional media company.
Netflix
(NFLX)
was originally valued as a Big Tech company, part of the Wall Street acronym, "FAANG," which stood for
Facebook
(FB)
,
Apple
(AAPL)
,
Amazon
(AMZN)
, Netflix and
Google
(GOOG)
. Wall Street once valued the company at about $300 billion — a number on par with many Big Tech companies that Netflix's business model ultimately couldn't live up to.
"I think Netflix was extremely overvalued," Julia Alexander, director of strategy at Parrot Analytics, told CNN Business. "Unlike those companies that have different tentacles, Netflix does not have a lot of tentacles."
But Netflix was never really a tech company.
Yes, it relied on subscriber growth like many companies in the tech world, but its subscriber growth was built on having films and TV shows that people wanted to watch and pay for. That's more a like a studio in Hollywood than a tech company in Silicon Valley.
Netflix looked a lot more like a tech company than, say, Disney, Comcast, Paramount or CNN parent company Warner Bros. Discovery. But as those traditional media companies start to look a lot more like Netflix, Netflix in turn is starting to take page out of its rivals' playbooks: It's going to
start serving ads
and it has been releasing some shows over the course of weeks and months rather than all at once.
Netflix has said that its cheaper ad tier and clampdown on password sharing may come next year. It's partnering with
Microsoft
(MSFT)
for its
ad business.
"I think in many ways the moves Netflix are making suggest a transition from tech company to media company," Andrew Hare, a senior vice president of research at Magid, told CNN Business. "With the introduction of ads, crackdown on password sharing, marquee shows like 'Stranger Things' experimenting with a staggered release, we are seeing Netflix looking more like a traditional media company every day."
Hare added that Netflix's former business strategy, which was "once sacrosanct is now being thrown out the window."
"Netflix once forced Hollywood deeply out of its comfort zone. They brought streaming to the American living room," he said. "Now it appears some more conventional practices could be what Netflix needs."
At Netflix right now, "a lot of these strategic moves are being made as they mature and move into the next phase as a company," noted Hare. That includes focusing on cash flow and revenue rather than just growth.
"In other words, old school business," he said.
— CNN Business' Moss Cohen contributed to this report.
City of Brandon – August 7th Media Release – City of Brandon –
For the last 24 hours:
Drinking in Public Leads to Multiple Criminal Charges:
At about 11:40 AM Saturday morning, it was reported that a male subject was acting bizarrely in and around the 700 block Rosser Ave. When located in the area, the 21 year-old was drinking an alcoholic beverage so was detained under the LGCCA. He was subsequently found to be in breach of multiple conditions of two separate Probation Orders. Search incident to arrest revealed a machete in his backpack. He disclosed taking an unknown quantity of unknown pills, so was released on appropriate police imposed conditions as he was receiving medical assessment and treatment. He is to appear in Court on October 3rd, facing one count of possessing a weapon and six counts of failing to comply with a Probation Order.
Break & Enters:
An unlocked attached residential garage on Falcon Crescent was entered overnight on Friday and tools were stolen. Some of those were recovered strewn across neighbouring property.
A resident in the 300 block 27th Street reported that the detached garage had been forcibly entered overnight Thursday – Friday. The complainant was unsure if anything had been stolen but the walk-through door frame had been damaged during the incident.
Theft With Threat:
At about 3:50 PM Saturday afternoon, it was reported that a resident in the 700 block 20th Street had been robbed of a bicycle approx. 20 minutes prior, while in his back yard. Police attended and spoke with the victim who related that an unknown male came into his back yard and stole an old bicycle of no value, and brandished a knife while doing so. The suspect left without further incident. The suspect was described as Indigenous in appearance, 6'5", skinny, wearing a blue hoodie, black bandana and hat. The knife was pulled from the front right pants' pocket.
Arrest Warrants:
A 28 year-old female was encountered in the 700 block 18th Street Saturday evening, with personal effects strewn about a business vestibule. A records query revealed a warrant for arrest for failing to comply with a Probation Order. She was arrested and released on scene with a court date of October 3rd.
Just before midnight Saturday night, Brandon RCMP advised having a 51 year-old male in custody on the strength of a BPS held warrant for arrest for sexual assault. RCMP had attended to a complaint in Glenboro and encountered the accused. He is held in custody and will appear before the court later today.
Motor Vehicle Collision With Injuries:
At 11:15 PM Saturday night, 911 reported a two vehicle collision at the intersection of Russell Street and Madison Crescent. Two occupants were stuck in a vehicle that had rolled over onto its' side. The investigation revealed that the driver of the rolled vehicle failed to stop at the stop sign. That driver was transported to BRHC by EMS with non-life threatening injuries. The second driver was uninjured.
Others:
Several people were detained from separate incidents, for their own safety or to prevent a breach of the peace, due to their level of intoxication. They will be held in custody until sober enough to care for themselves.
RELEASE AUTHORIZED BY:
A/Staff Sergeant Dallas Lockhart, #101
C Platoon
~~~~~~~~~~~~~~~~~
Anyone with information on any unsolved crime is asked to call Brandon Crime Stoppers at 204-727-(TIPS) 8477, www.brandoncrimestoppers.com or by texting BCSTIP and your message to CRIMES (274637). Crime Stoppers pays up to $2000.00 cash for information that leads to the solution of a crime.
CRIME STOPPERS 204-727-TIPS
Social Media Buzz: Taiwan, Indiana Abortion Ban, Kim and Pete – Bloomberg