How Real Estate Agents Are Using QR Code Technology To Simplify The Home-Buying Experience
The popularity of QR codes have seen many ups and downs over the course of its almost 30-year existence, but with the need for contact-less menus and transactions during the pandemic, barcode technology is coming back in a big way. From 2018-2020, QR code usage has increased by 96% and many of the top real estate brokerages across the globe have taken notice.
With internet listings now being the primary means for home searches, the ease of use and speed of QR codes have made this once-forgotten technology more valuable than ever.
Here's how top agents are using this simple yet effective tool to connect with clients.
Straightforward Listings
Previously, one of the main drawbacks of QR codes was entire segments of the population unaware of how the technology worked, but that has drastically changed since the pandemic says Chris Morrison, co-founder of RETSY. "I went to a restaurant with my mother, who is not a tech-savvy person, and I watched her easily scan a QR code to order a drink. I realized then that a lot more people must know how to use this technology than before."
It was this realization that helped lead Morrison to start RETSY and develop the proprietary technology that would define the Scottsdale-based brokerage. "We use QR codes on almost every listing. What it does is give the consumer easy access to the information they want without all the extra trouble. No agents nagging you for months, no 1-800 recordings, no empty flier boxes. Just scan and you've got everything you need."
For Tracey Atkins, a director at Private Property Global, QR codes not only make listings easier to access but also more enticing. By removing unnecessary text from listing advertisements, Atkins says that "we look less like we're selling a home on the market and more that we're telling a home to the market."
The Melbourne-based marketing specialist added, "all we use is the image, the address and a QR code, and that leads them to a video where they can get a deeper level of understanding and engagement."
Tried and True Methods Meet Modern Technology
Most agents have learned that sometimes traditional means of connecting with clients, like newspaper ads, billboards and cards, can work the best. However, for Catherine Bassick of Bassick Real Estate Advisors, adding a little update to these methods can make all the difference.
"I send out postcards about properties coming to the market and also those recently sold and I include a QR code to enable folks to get right to the property website instead of having to find it through several steps."
Atkins says that PPG utilized QR codes alongside more classic advertising strategies when marketing the renowned Melbourne mansion Namarong. "We did a large campaign that included using QR codes through a national newspaper which was a powerful way to leverage that media and an opportunity for further storytelling."
Agent Intel, With Ease
The ease of QR codes doesn't just apply to home buyers but to agents as well, says Morrison. "When someone sees a property they like, they can scan the real estate sign and now we, as agents, can show them not only that property but others similar to it. We're trying to make the perfect ecosystem for our agents."
By using technology like QR codes, Morrison says that RETSY has been able to draw in some of "the top performing luxury agents who know that the tools we provide give us an advantage over any type of competition."
The head of the Morrison Team added that the data gathered from QR codes is used for real estate and real estate only.
"A lot of companies give out QR codes so they can scrape your information, but with our system, it's a closed loop, and it's designed just for the real estate agents."
Creating A Personnel Connection
In addition to connecting home buyers with listings, Jim Dolan, owner of CDR San Miguel, says the scannable technology also aids in marketing his brokerage and himself.
"We put QR codes on the back of our cell phones. It's great, I'll be at a conference or socializing and someone will ask for a business card and all I have to do is flip my phone over and they instinctively know what to do."
The luxury broker continued that, unlike physical business cards, digital cards are more likely to remain in the hands, or phones, of potential clients. "Most of the time you get these cards and they end up in a stack in your closet. But with QR codes, my information goes directly into their phones, and that's a big thing for us."
---
CDR San Miguel, Private Property Global and RETSY are exclusive members of Forbes Global Properties, a consumer marketplace and membership network of elite brokerages selling the world's most luxurious homes. Search the latest luxury listings here.
Latest real estate numbers for Delta, BC – Delta Optimist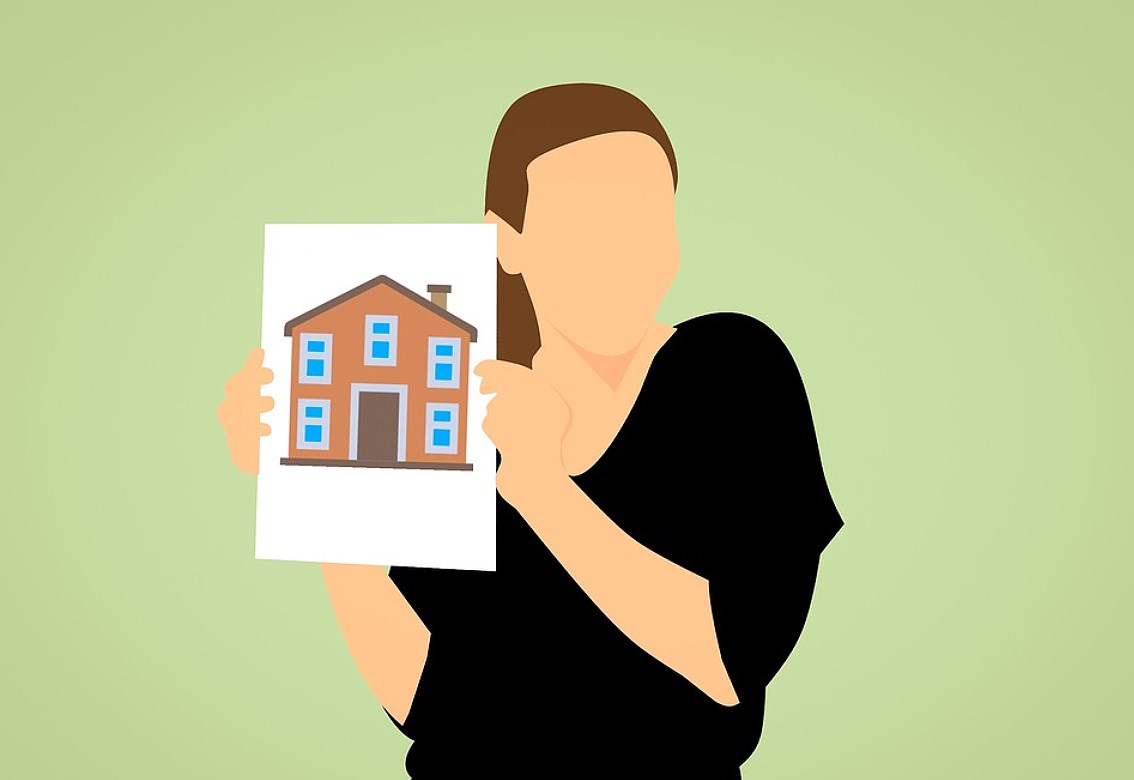 Things are lagging more than usual when it comes to real estate activity in Delta and the Lower Mainland.
The Real Estate Board of Greater Vancouver (REBGV) says that while November is typically a quiet month of market activity based on seasonal patterns, last month's home sale and listing totals lagged below the region's long-term averages.
The REBGV reports that residential home sales in the region last month saw a 52.9 per cent decrease from the sales recorded in November 2021, and a 15.2 per cent decrease from the homes sold in October 2022.
Last month's sales were also 36.9 per cent below the 10-year November sales average.
According the REBGV, the benchmark price for a single-detached house in Ladner last month was $1,298,700, down 1.4 per cent from the previous month while down 3.6 per cent from November 2021.
The benchmark price for a Tsawwassen detached house last month was $1,464,800, down 4.6 per cent from the previous month while down 2.5 per cent from November 2021.
The REBGV also notes the benchmark price from a townhouse in Ladner in November 2022 was $909,900, down 3.4 per cent from November 2021. The benchmark price for a Tsawwassen townhouse last month was $925,500, down 4.1 per cent from November 2021.
The benchmark price for a Ladner condo last month was $699,400, which is up 10.9 per cent from the same time last year, while a Tsawwassen condo was $718,200, which is up nine per cent from the same time last year.
Meanwhile, the Fraser Valley Real Estate Board (FVRB) says that with sales this November were down almost seven per cent from October, and new listings were off by more than 20 per cent, the Fraser Valley housing market continues its slowing trend heading into the holiday season.
However, despite the market slowdown, opportunities are available, as evidenced by brisk turnover time frames.
According to the FVRB, the benchmark price for a single-detached house in North Delta last month was $1,272,600, down 10.3 per cent compared to November 2021.
The benchmark price for a North Delta townhouse last month was $827,900, down 2.1 per cent from the same time last year. The benchmark price for a North condo last month was $544,000, up almost seven per cent compared to November 2021.
Accacia tackles the real estate industry's massive carbon emissions problem – TechCrunch
The real estate and infrastructure sectors contribute about 40% of global carbon emissions, and part of solving the climate crisis is fixing how those industries work. Accacia gives large property owners a way to track their carbon impact in real-time by integrating with ERPs and property management systems like Yardi. It's already been deployed to over 20 million square feet of real estate in Asia and announced today $2.5 million in seed funding that will be used to expand across Southeast Asia, the Middle East, the United States and Canada.
The funding was led by Accel and B Capital. Participants included Blume Ventures, Good Capital, Zerodha's Rainmatter Fund, Loyal VC and angel investors.
Founded in 2022 by Annu Talreja, Piyush Chitkara and Jagmohan Garg. Before Accacia, Talreja worked for more than 15 years in real estate, with companies like AECOM and Marriott.
During that time, she saw an evolution in how the industry was affected by climate-related events.
"Climate change-led flash floods, hurricanes and forest fires have impacted property prices globally and rising energy costs have necessitated the use of alternative energy sources," she told TechCrunch. "Unlike many other sectors, the impact of climate change in real estate is 'here and now' and as someone who has worked on building design, construction and investments, the combination of my skill sets allowed me to look at this impact in a holistic way."
Accacia's target customers are large real estate owners and asset managers, including REITs, pension and sovereign funds, and developers. Most own and manage real estate AUMs of more than $1 billion. Accacia's platform can track carbon emissions from all investment asset classes, including commercial, retail, multi-family housing and data centers. It is also used by consulting firms that are serving real estate and infrastructure companies that have set net-zero goals.
Emissions tracked by Accacia include Scope 1 (direct emissions), Scope 2 (indirect emissions from purchasing generated energy) and Scope 3 (emissions from a company's value chain) for real estate, including embodied carbon, financed emissions and emissions from business operations.
An example of how Accacia can be used is a commercial real estate fund that has over 10 million square feet of assets. After it deployed Accacia, it was able to cut its direct emissions by 20% within the first six months of using the platform. Another client, a listed hotel company with more than 100 assets, used Accacia to reduce its Scope 3 emissions through the platform's vendor recommendation engine.
In a statement about the investment, B Capital partner Karan Mohla told TechCrunch, "As an industry, real estate and infrastructure requires a nuanced and focused approach towards climate reporting, adaptation and mitigation. Accacia is taking a leadership role in building a global platform in solving this challenge. A B Capital. we believe in their vision of building a tech-led and scalable SaaS platform to get to net zero targets for real estate owners and asset managers."
Property assessments expected to rise despite real estate cooling off – Times Colonist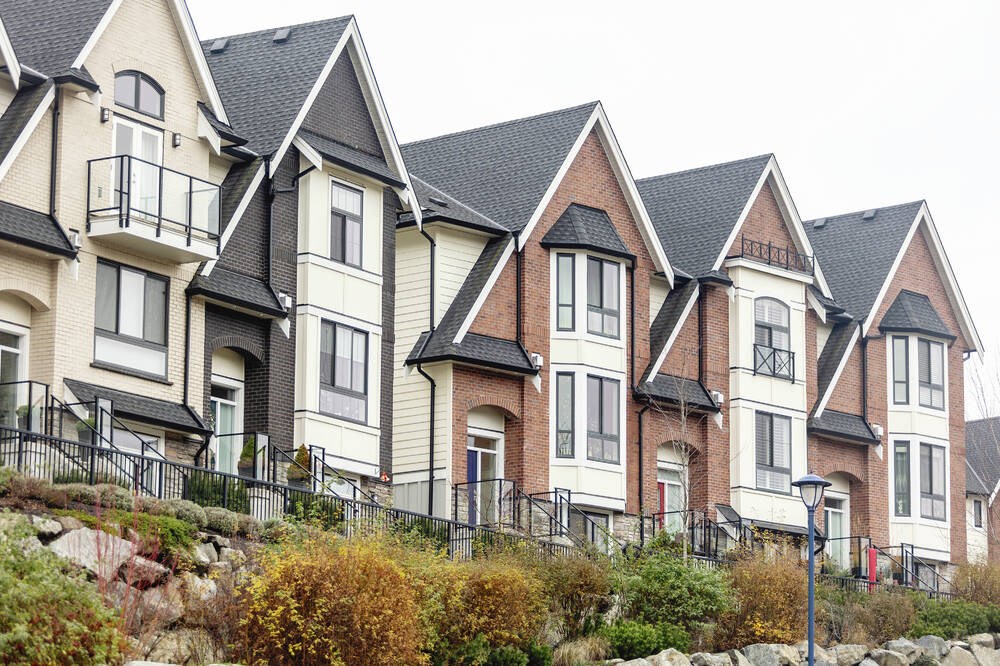 The after-effects of a blistering hot real estate market will be felt into 2023, as B.C. Assessment warns property owners to be prepared for a five to 15 per cent jump in their annual property assessments.
Although the market cooled off considerably across the province in the second half of this year, assessment values are still expected to eclipse those of last year, according to preliminary information gathered by the assessment authority.
Assessor Bryan Murao emphasized that assessments are based on market values for similar properties sold up to and around July 1 of this year, a few months after property prices peaked in March and April.
Since July 1, the market has changed as interest rates continue to rise and overall sales volume has declined, he said. "As a result, your next property assessment will likely be higher than what the current market value might be."
The new assessment notices will be mailed out in the first week of January.
The assessment is the estimate of a property's market value as of July 1 and physical condition as of Oct. 31.
To determine value, assessors take into account current sales in an area as well as the size, age, quality, condition, view and location of a property.
In January 2022, homeowners in Greater Victoria saw their annual property assessments increase by an average of 22 to 35 per cent — something that could happen again this year for some owners, Murao said.
The assessment authority is once again sending early notification letters to a small number of properties around B.C. that could experience an increase or decrease in value outside the normal range — including those facing a 30 to 40 per cent increase or decrease.
Murao said no single region experienced more of an increase than others. "What the market has done is quite smooth across the entire province — you've got typical changes everywhere," he said.
On Vancouver Island, the larger increases tend to be in urban areas, especially where new condo developments have been built, but there are no "hotspots" of note.
Changes in assessed value do not necessarily mean a change to amounts paid in property taxes — what affects individual property taxes are assessment changes relative to the average change in their community. A higher-than-average increase might bring higher taxes, while a bigger-than-average drop might decrease them.
Those who feel that their property assessments do not reflect market value as of July 1 can appeal, but Murao said the assessment authority does not expect to see much of an increase in the number of homeowners challenging their assessments this year.
Each year, more than 98 per cent of property owners accept their property assessments without proceeding to a formal, independent review.
Murao said one of the reasons for the low appeal rate is the public seems to have a better understanding of the true relationship between assessed values and property taxes.
aduffy@timescolonist.com