How this Black residential school survivor from the N.W.T. finds peace through art
These days, 79-year-old Robert Burke often spends his time on Vancouver Island with paintbrush in hand, revisiting scenes from his tumultuous youth.
The art he creates is a reflection of the years he spent in St. Joseph's residential school in Fort Resolution, N.W.T., and later at St. Mary's Boys Home in Edmonton — the two institutions that consumed much of his childhood from the age of four on.
"It wasn't a very happy experience, being in the residential school. You know, it was life," Burke said.
"It's the way life was. You were on your own when you were at residential school, right?"
Burke was on his own the rest of the time, too, the orphaned son of a Black U.S. soldier and an Indigenous woman from Fort Smith, N.W.T., who abandoned him.
He grew up living with various people when he wasn't at residential school. Sometimes, he would live with other Indigenous people out in the bush; other times, he spent the night at the police station just for a place to sleep.
They aren't good memories, he noted. But he doesn't blame the community or the region for what happened to him.
"I'm positive of what happened, because it made me who I am," he said. Then, bluntly: "You know, I'm not a successful artist. But I'm getting known, and things are working out."
The 'silent breed'
At the schools themselves, there was no such thing as a Black community the way we might talk about it today, he noted, but there were other Black boys there. They felt a special connection to each other, he added.
Sixty-seven years on, Burke still talks to some of them a couple times a year.
One of the art series Burke has painted is about what he calls the "silent breed" — half-Indigenous children.
"I just did it as a result of knowing who I was, because most of my life they've been trying to tell me I was somebody else," Burke said.
"I understood who I was, because I always knew who I was from childhood. You know, you're called an [N-word] when you're a little kid, you know what that's all about."
LISTEN | Interview with Robert Burke starts at 26:55
The Trailbreaker42:03The First Hour of the Special Show Live From the LJJ Barber Shop
Special show live from the LJJ Barber Shop for the Black History Month
Hidden history
Though Burke doesn't know who his father was, he knows he was one of thousands of U.S. soldiers who came north to work on the Canol Road, Canol Pipeline and Alaska Highway in the early 1940s.
Unlike white soldiers, those Black soldiers were strictly segregated from local communities, said Ken Coates, a historian who has written about and researched the history of that period.
It was "an era of great stereotypes and all sorts of assumptions," Coates noted. The Army wouldn't let Black soldiers close to communities, instead putting them up in camps miles out of town.
Still, encounters would happen between soldiers and community members — "party kind of relationships that were not terribly romantic," Coates said, as well as some romances and also more violent attacks.
"There were stories going up along the Mackenzie Valley, particularly in northern Alberta, of situations where there were children who came out of these relationships," Coates said.
Painting to heal, and to inform
After his years at residential school, Burke said the government sent him to a farm where he performed unpaid labour.
He eventually struck out on his own, starting a family and becoming a heavy machine operator.
He began working in the logging industry, and remained a contractor until he was 53.
That's when he went back to school for art.
He's straightforward about what his art means, and how it's generally received by others.
"Most of my paintings are social paintings, so most people don't particularly like them," he said.
"That's all interrelated with getting people to understand things, and also clearing my mind, too."
---
Support is available for anyone affected by their experience at residential schools or by the latest reports.
A national Indian Residential School Crisis Line has been set up to provide support for survivors and those affected. People can access emotional and crisis referral services by calling the 24-hour national crisis line: 1-866-925-4419.
Mental health counselling and crisis support is also available 24 hours a day, seven days a week through the Hope for Wellness hotline at 1-855-242-3310 or by online chat at www.hopeforwellness.ca.
The Thief Collector review – the ordinary married couple behind a massive art heist – The Guardian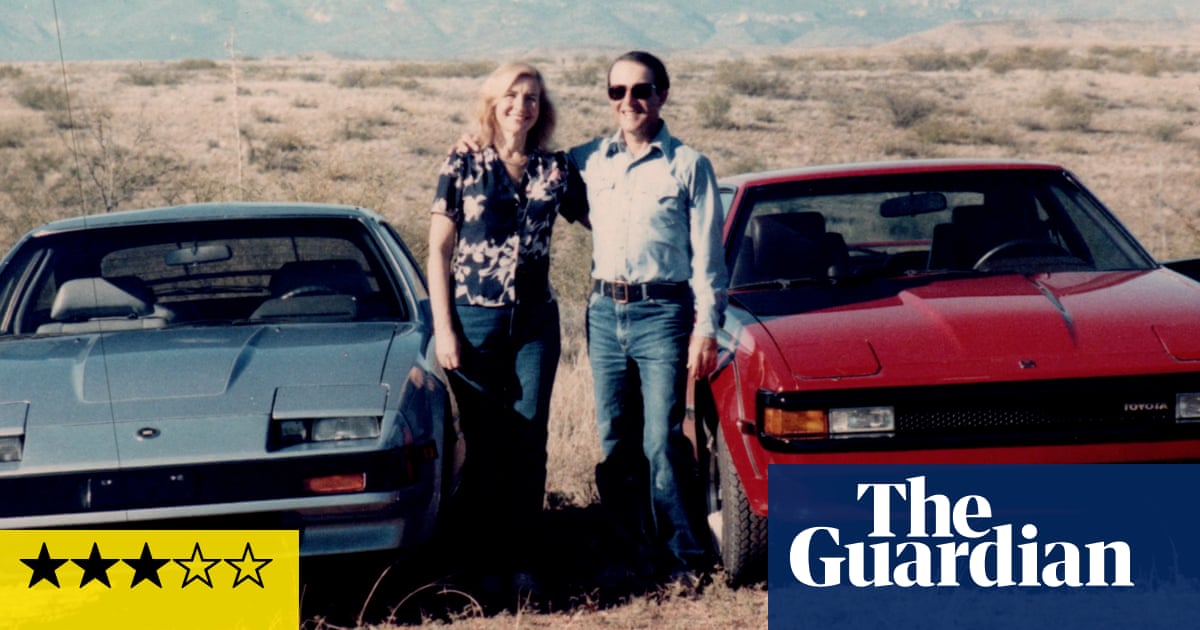 It was a brazen case of daylight robbery. In 1985, a couple walked into an art gallery on the campus of the University of Arizona and left 15 minutes later with a rolled-up Willem de Kooning shoved up the man's jacket. In 2017, the painting was finally recovered – not by the FBI, but by a trio of house clearance guys in New Mexico. It had been hanging for 30 years on the bedroom wall of retired teachers Rita and Jerry Alter.
How an ordinary couple like the Alters pulled off one of the biggest art heists of the 20th century is told in this mostly entertaining documentary. You can imagine the story being turned into a podcast and it's perhaps stretched a little thin for a full-length documentary. (Did we really need an interview with the couple's nephew's son?) The weak link is the film's dramatisation of the theft: a tongue-in-cheek pastiche that feels a bit glib as questions about the Alters' motivations deepen and darken. Still, the film offers a fascinating glimpse into the mystery of other people, especially other people's marriages. Friends and family still look dazed that the Alters – Rita and Jerry! – were behind the theft.
The unlikely heroes of the story are a trio of honest-as-they-come house clearance men who bought the De Kooning along with the contents of Jerry and Rita's house after they died. When a customer offered them $200,000 for the painting, they did a bit of Googling; after realising it could be the missing artwork (Woman-Ochre, now worth around $160m), they were straight on the phone to the gallery in Arizona to return it, with no question of making a dime for themselves.
The three men are brilliant interviewees, warm and thoroughly decent; their experience in rooting through other people's homes and lives has clearly given them the kind of insight that would make them great detectives, too. And if nothing else, this documentary ought to give someone working in television the idea of making a detective series about house clearance experts.
The Art of Gardening — New Patio Plants – CFJC Today Kamloops

460 Pemberton Terrace
Kamloops, BC
V2C 1T5
Phone: (250) 372-3322
Newsroom:
(250) 851-3204
We strive to achieve the highest ethical standards in all that we do. Our newsroom abides by the RTDNA Code of Ethics and Professional Conduct and follows the Canadian Press Stylebook
CFJC Today is a division of
Is AI art the new frontier or just another way to rip artists off? Watch episode 1 of digi-Art now – CBC.ca
Artificial Intelligence: it thinks like us, writes like us – but can it create art like us? Dive into the latest buzz to unpack if AI is a helpful collaborator or just thieving competition.
CBC Arts' new series digi-Art looks to the horizon to see what's possible with tech and art — charting a course led by creatives and innovators towards new worlds and ways of creating.
The infinite monkey theorem posits that if a countless number of monkeys were assembled in front of a limitless number of typewriters, they would eventually create writing as revered and dense as the works of William Shakespeare.
The theorem feels unimaginable and creative works are so often seen as intentional — great writing and designs can't just be shaped from nothing. But recent trends in AI seem set to transform how the creation of art is viewed in culture.
AI art has been all over the Internet, and even winning awards, and it's leading some visual artists to worry about their roles in the future.
Text-to-image systems, like DALL-E 2, have been enabling anyone to create striking visual works with just a few words. People can now truly create something from almost nothing. But, this process isn't as random as it seems.
Dr. Alexis Morris is the tier two research chair in the Internet of Things at OCAD University. He told digi-Art host Taelor Lewis-Joseph about a process called "classification" — the process by which a machine can turn language to a thing, and then ultimately an image.
"You show the machine an image of a cat, but it doesn't know what a cat is," Morris says. "You give it lots of pictures of cats and after a time, it starts to learn that cats are often a little fuzzy and have pointed ears."
"As you give it more and more pictures, the machine figures out more and more features."
Through being exposed to countless images, AI can begin to generate sometimes startlingly realistic images from almost nothing.
Intelligence stealing art
While AI technology is groundbreaking, not all creatives are excited by its prospects in the art world.
Mark Gagne is a multimedia artist and head of Mindmelt Studio. He's no stranger to using technology in his art — Gagne will often mix together illustrations and photography in his pieces.
But he has grown frustrated with what he views as AI's continued encroachment on original pieces of art.
"These AI programs are scraping artwork off the internet, including my own, and Frankensteining them into a piece of artwork," Gagne says. "It really upset me that I was one of those artists that got scraped up by the AI apps."
Gagne's frustration with AI platforms has been increased by the fact that he considers his work to be very personal to him. His work often explores topics like mental health.
"People … [identified] with the imagery that I was putting out and it really opened dialogue with a lot of people," he says. "They found that my art page was a safe space for them to express that."
What started as personal expression has now been "regurgitated" by AI platforms, Gagne argues. "It's kind of like when somebody breaks into your home and takes off with your television or your PlayStation or something," he says.
"I mean, the technology's amazing, but what's wrong with these companies coming to the artists and saying, 'We'd like to work with you?'"
Taking advantage of AI
While some artists are worried about AI, some are embracing it. Waxhead is an artist who began in a more analogue medium — street art.
But now, Waxhead said that AI is taking an active role in his creations. In fact, AI has helped to inform the art he creates in the physical world.
"I'm using AI in a wide variety of ways as a tool to create seamless textures for 3D models, to create reference material for my murals, to create references for paintings," he says. "It just allowed me to be creative and to learn and renew a love for learning."
Waxhead's experiments with AI have allowed him to manipulate some of his favourite styles of art. He says that AI allows styles of art to be reiterated.
"I'm starting to build models that are referencing my art, so I'm using hundreds and hundreds of photographs of years and years and years of my work to make something that's my style, that's Waxhead, but also created by AI," he says.
While he acknowledges the problems other artists have had with their art being scooped up by AI platforms, he also thinks that this cycle is reflective of art more broadly.
"I think humans have always used other artwork as references and we're all taking our inspirations from somewhere," he says.
"Things are changing extremely fast … I'm excited about the future, using AI, using text prompts. What concerns me is who controls these models."
"I think more open-source AI models that are controlled by the public, in terms of art and creativity, are gonna have vastly more amazing applications in general."
CBC Arts' new series digi-Art looks to the horizon to see what's possible with tech and art — charting a course led by creatives and innovators towards new worlds and ways of creating.