How to make sense of contradictory investment advice – MoneySense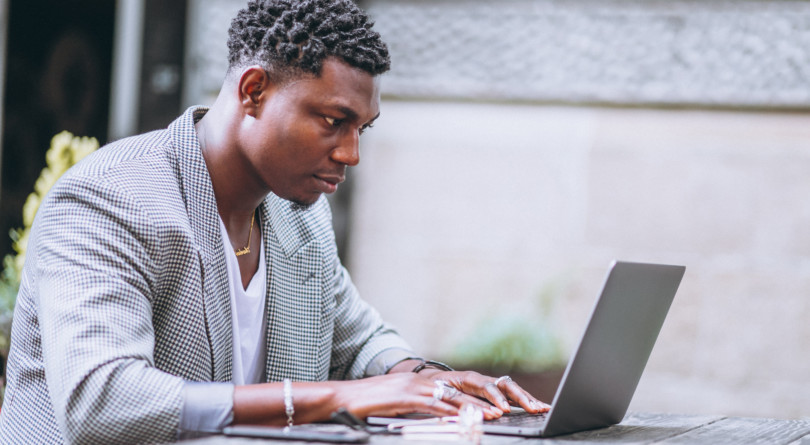 Q. Several investment sources are giving advice that seems contradictory. On the one hand, it is often preached that the key to smart investing is having a long-term view. That is, buy and hold good-quality stocks for long periods of time (10-plus years). It is argued this kind of passive approach, in the end, has better returns than an active approach.
Yet, on the other hand, I have read other articles that argue that one of the biggest mistakes individual investors make is holding onto their losers (when fear sets in) and not selling them soon enough. So, which is it?
–Nat
A. I have worked with thousands of clients during my career as a Certified Financial Planner. A key observation I can share is that there is no one-fits-all approach to financial planning, and the same applies to investing. There simply is not just one right way to invest your money. The right approach will differ from person to person, and even potentially from one person's investment account to another of their accounts, depending on time horizon, taxation and other factors.
The good thing about the Internet and social media is that there is access to so much information on whatever you want to learn about. But that can be a bad thing as well. I come across endless opinions about the right time to start your government pensions, whether to contribute to your RRSP or TFSA, and the best ways to invest your money. I rarely read opinions that are outright wrong or right—just better or worse depending on someone's situation.
Keep in mind that some of the content you read, Nat, is from people who may be great journalists but may not be that well versed on money. Other content may be from casual bloggers or from sources that are biased or have conflicts of interest. And yet, other content may be unsuitable for you but great for someone else. All can help you form your own opinions about what is best for you, but it can be a lot to sort through sometimes.
Your comment about smart investing being about a long-term view is generally true. I would say it is more important to determine the appropriate term and timeline. Saving for an imminent home down payment requires a different strategy than investing for retirement many years in the future. Matching your risk tolerance to your asset allocation between bonds and stocks (and other risk assets) is very important to avoid being forced to sell, or panicking and selling when stocks fall. Inappropriate asset allocation can turn a temporary loss into a permanent one.
Your comment about buying good-quality stocks is also generally true. One problem is knowing how to best identify good-quality stocks before you buy them. Lehman Brothers was a good-quality U.S. financial stock prior to the financial crisis—when it went bankrupt. General Electric—a longtime U.S. bellwether—has fallen about 25% over the past 10 years as the S&P 500 has roughly tripled. It is easier to identify good-quality stocks in retrospect than in advance, especially for amateur investors who self-validate their prowess.
I would also argue that diversification is much more important than the selection of individual securities, Nat. Canadian investors love their banks, and if someone bought the current largest constituent in the S&P/TSX Capped Financial Index—Royal Bank—10 years ago, their capital appreciation over the past decade would be about 100% excluding dividends. That may be a great absolute return, but was it a good relative one?
The current largest constituent in the S&P 500 Information Technology Index—Microsoft—has appreciated by about 450% over the same period. This, too, ignores dividends. The U.S. dollar has also risen relative to the Canadian dollar by about 30% over the past 10 years.
Diversification by sector and geography is an important part of portfolio management. Academics have clashed about whether asset allocation accounts for 40% (Ibbotson and Kaplan 2000) or 90% (Brinson, Hood, Beebower 1991) of performance. Regardless, the key is that investing is not as simple as picking good stocks alone, as most would agree that the selection of securities is only a part of successful investing.
Good stocks may also be difficult to identify ahead of time. If 100% of investors were convinced the shares of a certain stock were going to go up, beat the market, and be a great investment, everyone would buy those shares. The stock price would rise due to supply and demand on the open market. And that alone could make the investment a bad one for the next investor to buy because the price would be too high and the future return therefore too low. Nortel Networks in the 1990s was a great example of this. At one point, it represented about one-third of the Toronto Stock Exchange because everyone believed it was a good-quality stock with nowhere to go but up.
Practically speaking, stock prices reflect the collective opinions of buyers and sellers. You buy a stock because you think it is going to go up, but the seller of that stock likely sold because they feel there is a better investment opportunity elsewhere.
I do agree that a passive approach is probably better generally than active. Passive can take two different forms, though. You can have a passive, actively managed stock portfolio with low turnover, or a truly passive portfolio built using exchange-traded funds (ETFs) that buy and hold the market.
Low turnover is probably better than high turnover for a stock picker, as frequent trading can increase fees, and anytime you pay fees, you're reducing your net return. I prefer passive investing using ETFs for do-it-yourself investors over buying individual stocks because I find there is less margin for error with individual stocks.
Most mutual funds have underperformed their benchmarks over the long term, suggesting passive ETF investing may be better than active mutual funds, especially in Canada where fund fees are high for retail investors. In fact, 91% of Canadian equity mutual funds underperformed the TSX and 97% of U.S. equity funds underperformed the S&P 500 over the five years ending December 31, 2018, according to the S&P Dow Jones SPIVA Canada Scorecard.
As for the biggest mistake being not selling losers soon enough when fear sets in, how do you know ahead of time which stocks will be losers? One of the great stock pickers of our time, Warren Buffett, once urged investors to "be fearful when others are greedy and greedy when others are fearful."
Stocks are volatile, and go up and down. Some stocks fall while others rise, and that is a benefit of proper diversification. If you only sell your so-called losers while holding or buying your so-called winners, you may be selling low and buying high. I would argue that buying low (when stocks are on sale) and selling high is a better investment strategy.
The key to successful investing is to have a strategy and stick to it. Your strategy may be very different from your neighbour's strategy and that is okay. Rules-based investing, where you establish a strategy and stick to it, can keep you from making emotional mistakes. But thinking you can buy a few "good" stocks, sell them when they go down before they go down too much, and have good, long-term, relative returns may not be the best recipe for investing success.
Jason Heath is a fee-only, advice-only Certified Financial Planner (CFP) at Objective Financial Partners Inc. in Toronto. He does not sell any financial products whatsoever.
Funding unveiled for mining investment event – Whitehorse Star
The federal government is investing $500,000 in an Invest Canada North initiative at a large prospecting convention this spring.
The federal government is investing $500,000 in an Invest Canada North initiative at a large prospecting convention this spring.
Yukon MP Larry Bagnell made the announcement on behalf of the Canadian Northern Economic Development Agency (CanNor) in Vancouver over the weekend.
The two-day northern-focused event will take place within the Prospectors and Developers Association of Canada Convention in Toronto.
"This project demonstrates the clear strategic advantages of partnership and collaborations in the North among industry, governments, service sectors and Indigenous development corporations to promote investment in the territories," Bagnell said.
"Increased investment in the North benefits all northerners."
Invest Canada North will be hosted in partnership with the Yukon Mining Alliance, N.W.T. and Nunavut Chamber of Mines and the three territorial governments.
It will consist of "an exclusive networking reception" of food and entertainment inspired by northern culture and a forum that will inform attendees of the investment opportunities in the North.
There will also be the opportunity to interview exploration stakeholders: mineral and mining companies, government officials, Indigenous development corporations, and others.
The conference will kick off on March 1 with a premier networking reception. Attendees will be invited to try the Yukon's Sourtoe Cocktail, and there will be an Inuit throat singing performance.
The single-day forum will take place on March 2. It will include a keynote presentation by Anmar Al-Joundi, the president of Agnico Eagle Mines.
The three territories will each host individual forums throughout the day.
Byron King, the editor of Agora Financial, and Andrijana Djokic, the CEO of the Na-Cho Nyak Dün Development Corp., will moderate the Yukon's forum mid-morning.
There will be a fourth forum entitled "Environmental Social Governance" which will explore the future of mining in the changing environmental landscape.
In a press release issued this morning, Premier Sandy Silver expressed optimism for the conference's potential for attracting mining investment Northward.
"Yukon is a great place to invest," Silver said.
"This strategic initiative will raise the investment profile of Canada's North on the global stage and advance our mineral industry."
Anne Turner, the Yukon Mining Alliance's executive director, said the conference will bring attention to the territory's undiscovered resources.
"Invest Canada North will connect global investors with the significant untapped mineral potential, strong geopolitical stability and progressive Indigenous and community partnerships found in Canada's North," Turner said.
The Prospectors and Developers Association of Canada Convention will take place March 1-4.
Last year, the Toronto conference attracted 25,000 attendees from 132 countries.
London Community Foundation tackling lack of housing with $20-million investment – Global News
The London Community Foundation (LCF) is committing up to $20 million to addressing London's affordable housing crisis.
The funds will be used to create a dedicated affordable housing fund of $17 million to $20 million to support the creation of more affordable housing options in the city.
"Adequate, safe and affordable housing should not be out of reach," said LCF president and CEO Martha Powell.
"The shortage of affordable housing in our community is at a crisis point."
London currently has a housing shortage of 3,000 units and more than 2,400 individuals and families accessing emergency shelters each year.
The fund is designed to offer flexible financing for community organizations interested in creating affordable housing.
According to the LCF, a major barrier to entering the affordable housing market is the high startup costs.
LCF is proposing low-interest, early-stage, flexible financing to help groups with initial startup costs like fund assessments, land acquisition, and planning and zoning expenses needed before the first phase of a project can be completed.
This idea builds upon the concept of LCF's $10-million Social Impact Fund, which has helped to create 341 units of affordable housing.
In addition to the $20-million fund, the foundation announced the establishment of a Housing Action Committee, which will identify organizations that have an interest and capacity to help create affordable housing but who need more information and financial assistance to develop their plans.
"We hope to help those already providing housing solutions and those who may be able to help," said committee chair John Nicholas.
© 2020 Global News, a division of Corus Entertainment Inc.
Kate Middleton and Prince William host glamorous reception for UK-Africa Investment Summit
William a speech at the event in which he spoke about the important relationship between the UK and Africa.
"The African continent holds a very special place in my heart," the Duke of Cambridge said in a speech after arriving in the Music Room for the event. "It is the place my father took my brother and me shortly after our mother died.
"And when deciding where best to propose to Catherine I could think of no more fitting place than Kenya to get down on one knee.
"Throughout my life, I have been lucky enough to spend time in many other parts of Africa. I'm also honoured to be the Patron of the Royal African Society.
"And as Catherine and I have said to several of you here tonight, we hope to have the chance to visit many more countries in the future and share our mutual love of your continent with our children."
Photo: © Yui Mok/AFP via Getty Images