How to tell if you're flying on a Boeing Max 737 – Boing Boing
I'm a nervous flyer to begin with, so the news that Boeing is putting its crash-prone Max 737 jet back into service fills me with Lovecraftian dread.
I would rather ride a goddamn burro across the continental United States that get on one of those things. "Don't worry, we updated the software." There is no modern statement less reassuring.
But, how can you tell if you've been slated to fly on one?
As Jalopnik notes, Reuters reports that some airlines may stop using the "Max" name, so all you'll know is that you're flying on some sort of 737. So maybe you could just check your booking to see what sort of plane you're on? But airlines' methods of ID vary, and of course, sometimes at the last second they need to swap out jets for unanticipated reasons of maintenance or weather-related delays.
The upshot is that, as Jalopnik notes, you might have to simply figure it out by looking at the jet you're about to board. This assessment would come rather late to be of any prophylactic use, mind you, unless you're willing to skip the flight at the last second when you discover you're about to step onto the creditScore_xxbin32_init.exe of airplanes.
Anyway, here's how to recognize a Max 737 when you see one:
If your booking information doesn't note what kind of 737 you'll be flying, you may be able to spot the naming on the nose, tail or landing gear doors. Some airlines with a high number of 737 MAX aircraft orders, like Southwest, have no prominent markings at all.

At the airport, you can also check the winglets at the end of the wings. The 737 MAX will often have winglets that extend both up and down. Other versions of the 737 often have winglets that extend only upward. However, as some airlines — like United — have upgraded older planes to use the newer winglets, this isn't always a surefire way to determine 737 type, either.

If all else fails, look at the engines. The 737 MAX uses CFM International LEAP-1B engines.

These are physically larger and pushed forward compared with the CFM International CFM56-7 engines of the older 737NG. The LEAP-1B engines will also have serrated edges at the rear of the engines.
(That CC-2.0-licensed photo of a Max 737, by Edward Russell, comes courtesy Wikimedia)
Merck Gives Up on Coronavirus Vaccines – The Motley Fool
Pharmaceutical giant Merck (NYSE:MRK) officially threw in the towel on its efforts to develop a COVID-19 vaccine. The company said it's discontinuing the development of two candidates, V590 and V591, after a review of results from phase 1 studies indicated that they were unlikely to provide adequate protection against the coronavirus. It will instead focus its COVID-19 research and production capabilities on two therapeutic drugs for the disease.
Merck had hinted at a conference last month that the efficacy rates of Moderna's mRNA vaccine and the one developed by collaboration partners Pfizer and BioNTech were better than it had expected, and set a high bar for its efforts. As it turned out, V590 and V591 produced immune responses that were inferior not only to those produced by other vaccines, but to those seen in patients who have recovered from COVID-19 infections.
Merck is the second-largest vaccine seller in the world, but had hesitated to develop one for COVID-19, falling months behind in the race. Eventually, it launched programs to develop single-dose vaccine candidates based on proven technology, one using the viral vector Merck uses in its approved Ebola vaccine, and one from a company it acquired last year in the hope of getting multiple shots on the COVID-19 goal. Instead, Merck will take a non-cash charge to its fourth-quarter earnings for the programs.
However, the pharma company still has high hopes for two COVID-19 treatment candidates. MK-7110 is an anti-inflammatory drug that appears to reduce the risk of death or respiratory failure in moderately to severely ill COVID-19 patients by as much as 50%. Phase 3 trial results for it are expected in the first quarter. Molnupiravir (MK-4482) is an oral antiviral being evaluated in trials that are expected to be complete in May. If successful, that drug could compete with Gilead's remdesivir, which faces some skepticism over its efficacy.
Ontario Adjusts Vaccination Plan in Response to Pfizer-BioNTech Shipment Delays | Ontario Newsroom – Government of Ontario News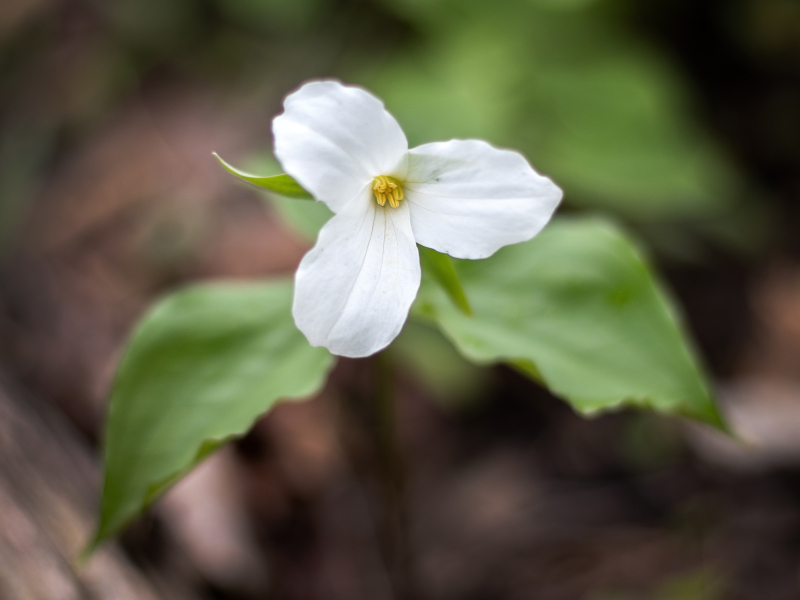 We're sorry but Ontario Newsroom doesn't work properly without JavaScript enabled. Please enable it to continue.
Why BlackBerry (TSX:BB) Stock Just Soared 40% – The Motley Fool Canada
BlackBerry (TSX:BB)(NYSE:BB) stock popped 40% on Monday morning. This is the highest increase in the tech company's share price in nearly a decade. Let's take a look at what could have driven this rally and if more upside is to come.
BlackBerry stock has tripled in value year to date
BlackBerry stock was trading at nearly $25 a share when the Toronto Stock Exchange opened on Monday, up more than $7 or more than 40% from Friday's level. The company now has a market cap over $13 billion.
BlackBerry stock has been rallying for several days before skyrocketing on Monday. At the start of 2021, the company was worth just over $8 per share. It is now worth about three times as much.
This rally doesn't seem to be explained by fundamental changes in the business. BlackBerry has had a number of good news in recent weeks, but nothing that would explain the share price rise on Monday. The movement is most likely driven by investors' enthusiasm, according to experts.
On October 16, BlackBerry announced its partnership with Zoom. Zoom will use BlackBerry Dynamics cybersecurity software from BlackBerry in its mobile platform to protect businesses from cyberattacks and data breaches. BlackBerry Dynamics software also provides secure video conferencing, which BlackBerry believes will become more and more necessary as businesses move away from in-person meetings.
BlackBerry signed last month a deal with Amazon to work on connected cloud software for cars. Earlier this month, it was reported that BlackBerry had sold 90 patents to Chinese telecommunications company Huawei. BlackBerry owns more patents than any other company in Canada, many of which are applicable to smartphones that BlackBerry will no longer focus on.
Although BlackBerry is moving away from smartphones, BlackBerry announced last August that it would partner with OnwardMobility to help the tech startup produce BlackBerry-branded smartphones with 5G technology. The phones are expected to be released in the first half of this year.
In mid-January, the tech company favourably settled a patent dispute with Facebook.
Enthusiasm about the tech stock is coming back
Those pieces of news might have helped to boost BlackBerry's stock price to a certain extent, but what could have helped increase the share price further is enthusiasm from retail investors on popular online discussion forums such as Reddit. Other stocks have unexpectedly risen in recent weeks.
The current recovery in the stock market has boosted the valuation of large companies. Investors are now hunting for bargains.
There is a shift in market sentiment about BlackBerry stock. Investors are becoming more bullish about the tech stock outlook. It seems investors are starting to realize the value of what BlackBerry has been working on for the past decade as tangible partnerships have come to fruition.
The company growth prospects look promising. But you might want to wait for a more attractive entry point, as the stock has become overvalued after the strong rally. The forward P/E is close to 200, which is way too high even for a growth stock like BlackBerry. If you own BlackBerry stock, you might want to take some profits off the table before the rally fades out.
This Tiny TSX Stock Could Be the Next Shopify
One little-known Canadian IPO has doubled in value in a matter of months, and renowned Canadian stock picker Iain Butler sees a potential millionaire-maker in waiting…
Because he thinks this fast-growing company looks a lot like Shopify, a stock Iain officially recommended 3 years ago – before it skyrocketed by 1,211%!
Iain and his team just published a detailed report on this tiny TSX stock. Find out how you can access the NEXT Shopify today!
John Mackey, CEO of Whole Foods Market, an Amazon subsidiary, is a member of The Motley Fool's board of directors. Randi Zuckerberg, a former director of market development and spokeswoman for Facebook and sister to its CEO, Mark Zuckerberg, is a member of The Motley Fool's board of directors. Fool contributor Stephanie Bedard-Chateauneuf has no position in any of the stocks mentioned. David Gardner owns shares of Amazon and Facebook. Tom Gardner owns shares of Facebook and Zoom Video Communications. The Motley Fool owns shares of and recommends Amazon, Facebook, and Zoom Video Communications. The Motley Fool recommends BlackBerry and BlackBerry and recommends the following options: long January 2022 $1920 calls on Amazon and short January 2022 $1940 calls on Amazon.