How to watch the virtual Kentucky Derby at Home online: live stream the Triple Crown Showdown anywhere – TechRadar
The Kentucky Derby is arguably the most prestigious event on the global horse racing calendar. Coronavirus or no coronavirus, the 2020 race is going ahead under the historic Twin Spires of Churchill Downs today – just not as you know it. Here's how to watch the virtual Kentucky Derby online and live stream the historic Triple Crown Showdown from anywhere.
Virtual Kentucky Derby cheat sheet
The Virtual Kentucky Derby takes place on Saturday, May 2 – the same day the real-life race was due to be held, before Covid-19 put live sporting events to bed. Now, NBC will be showing coverage from 3pm-6pm ET – and cord-cutters will find the network available via Hulu and its free trial offer.
In the absence of Tom Brady's fedora collection, the highlight of this year's virtual Kentucky Derby calendar is undoubtedly the Triple Crown Showdown, which pits all 13 former Triple Crown winners against each other in an AI-powered race for the ages. For those who may not be familiar with the US horse racing landscape, America's Triple Crown races are the Kentucky Derby, Preakness and Belmont Stakes.
Computer algorithms will determine the eventual winner of the Triple Crown Showdown, with event organizers likening the process to the NBA draft and saying the result will ultimately be decided based on a "weighted lottery system".
Heading into the big race, the legendary Secretariat is favored at 7-2 – though it's only a marginal nod over Citation at 4-1. The two most recent Triple Crown winners, American Pharoah and Justify, are pegged at 6-1 and 15-1, respectively – while generational rivals Affirmed and Seattle Slew have both been given odds of 5-1.
Of course, US regulations prohibit monetary betting on virtual racing – but punters can still chime in via KentuckyDerby.com for a chance to win a VIP experience at this year's rescheduled Kentucky Derby, which is provisionally set for for September 5.
Moreover, you can also use the occasion to donate to US coronavirus relief efforts instead of gambling, with Churchill Downs pledging to match contributions up to $1m.
Sold? Read on and we'll explain all the ways to watch the Virtual Kentucky Derby online and stream today's Triple Crown Showdown no matter where you are in the world, including for free.
---
Watch the Virtual Kentucky Derby online for FREE with Sling TV
Sling TV is a great value streaming provider and its ongoing Happy Hour promo goes one better than the free trials offered by rival services, letting you watch prime time TV every night without paying a penny – or handing over your credit card details!
Every channel featured in the $30 a month Sling Blue bundle is available to watch for free from 5pm-12am ET – and in select cities, this includes NBC. Therefore, the tail-end of the virtual Kentucky Derby today is included in the offer – complete with coverage of the headline Triple Crown Showdown, set to start at around 5.45pm.
The markets that offer NBC as part of Sling Blue are:
New York
Philadelphia
Chicago
Boston
Washington, D.C.
Miami/Fort Lauderdale
Hartford/New Haven
Dallas/Ft. Worth
Los Angeles
San Francisco/Oakland/San Jose
San Diego
If that sounds like you and you want to watch the virtual Kentucky Derby Triple Crown Showdown, all you need to do is head over to Sling and sign up with an email address and the zip code of the city you live in – that's it.
Alternatively, read on for additional viewing options and details of how to stream the Derby from all over the world.
---
How to watch the Virtual Kentucky Derby for free in the US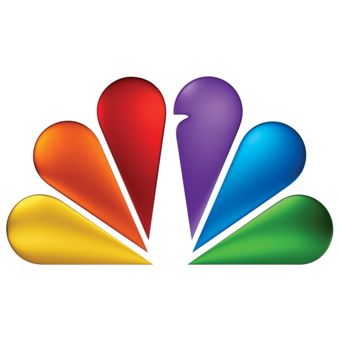 In addition to Sling TV's free Happy Hour, coverage of the virtual Kentucky Derby 2020 is being aired from 3-6pm ET on NBC, with documentary The First Saturday In May: American Pharoah's Run to the Triple Crown airing prior to the Triple Crown Showdown race – scheduled for around 5.45pm ET.
This means all the action is free to watch with most TV providers and packages – as well as being available to stream via the NBC Sports website and companion mobile apps.
Alternatively, anyone from the US who would normally watch the Derby at home but finds themselves abroad can use a VPN to access to the coverage or service they normally would back in the Land of the Free.
Watch the virtual Kentucky Derby online from outside your country
While the Kentucky Derby is one the biggest sporting events in the world, coverage of this year's virtual substitute is less than comprehensive around the world, with no obvious viewing options for key markets like the UK, Canada and Australia.
That's fine, though, because Americans who find themselves in one of the countries/continents for the Triple Crown Showdown can simply download and install a VPN, which lets you change your IP address to one in the US and then tune in to whatever you normally would from home.
However, note that free-to-air channels like NBC typically require to register with local TV provider or credit card details before gaining access, so read the fine print before signing up from another country. The exception in this instance is Sling TV, whose free Happy Hour deal only requires an email address to access.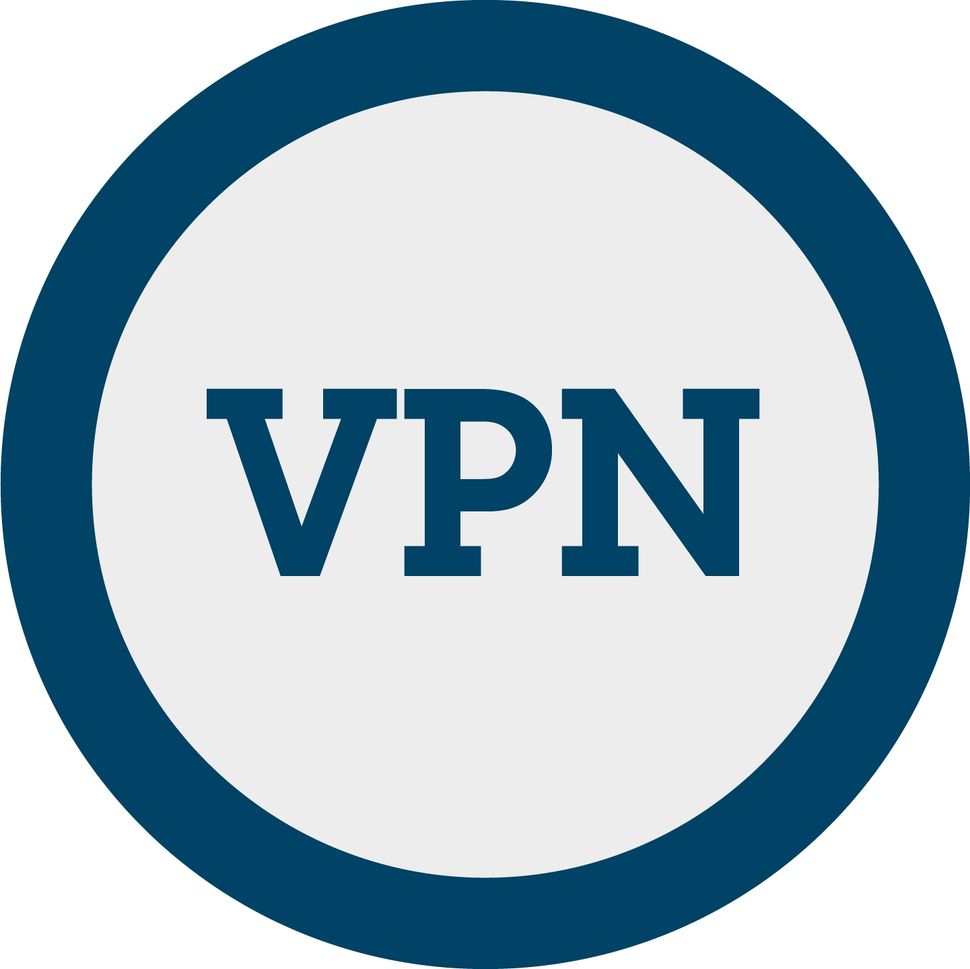 Of the hundreds of available VPNs, our favorite is ExpressVPN. It's quick to connect to servers, straightforward to use and secure. It's compatible with Apple TV, Amazon Fire TV Stick, the Xbox, PlayStation, iOS and Android software, and many other devices.
What makes ExpressVPN particularly enticing is its flexible 30-day money back guarantee. Even better, if you sign up for an annual plan you'll get a 49% discount and 3 months extra FREE – a brilliant deal on an essential bit of kit.
Once downloaded, search for the location of your home country or select it from the pre-defined list. Click connect and get ready to watch all the drama unfold.

NHL teams eliminated from 2020 Stanley Cup Playoffs free to make trades – Fear the Fin
There's still some doubt that the NHL's 24-team playoff format will have enough time to play out, especially with the news today that training camps — Phase 3 of the league's Return to Play Plan — would not begin before July 10, more than six weeks from now. But for seven teams (the Sharks included), there's nothing left of the season whether the league returns to complete playoffs or not.
Detroit, Ottawa, New Jersey, Buffalo, Anaheim, Los Angeles and San Jose are now free to make trades with each other, a league source confirmed to Pierre LeBrun of The Athletic.
Though it may have been a larger and more diverse pool of teams eliminated, this is hardly different than the usual practice of allowing teams who do not qualify for playoffs to begin trading with each other once the regular season ends in April — though it's not super common and generally the trades involve depth players. Mostly, the eliminated teams get a two-month head-start on setting price in the market before the draft.
But with the nebulous future of the season — despite being largely unaffected by the decision-making until it concerns the 2020-21 season — teams will probably be reluctant to pull the trigger. Salary cap uncertainty plays a roll, as well. With the cap unlikely to budge, it doesn't seem advantageous to makes moves too quickly.
The other consideration is that the three California teams make up half of the available market and are unlikely to trade with each other. Notably, Doug Wilson went through the Boston Bruins to acquire Martin Jones from the Los Angeles Kings, a trade we all liked at the time and a reminder that no take can escape the bitter coldness of having aged.
Another player is the Ottawa Senators, and it might break Pierre Dorion's brain if Doug Wilson swindles him a third time, so the market is pretty bare. If anything, the Buffalo Sabres organization appears to be having a difficult time right now and we're living through a global pandemic, so anything is possible.
Ultimately, these seven teams didn't make playoffs because they have incredible rosters, which is why this time typically only sees depth trades. If anything does pick up, I can't imagine it would be before the play-in round for the 2020 Stanley Cup Playoffs happens, which might still be a matter of months.
Right now will likely involve a lot of talks that go nowhere and collegiate/European free agent signings. The most important head-start will be the extra resources and time available to focus on scouting and strategy for the 2020 NHL Entry Draft.
That said, Doug Wilson has also been known to scoop a good depth player, so if he wants to start working the phones, I'm good with that, too. I bet he could pay off the Red Wings to liberate one of the good prospects from the Kings. Just something to consider if you're reading this, Doug.
Sabres' Krueger on Eichel: 'I like the anger' – TSN
Buffalo Sabres head coach Ralph Krueger said Friday he has no problem with captain Jack Eichel voicing his frustrations, but he hopes to use it in a constructive way.
"I like the anger," Krueger said of Eichel's comments. "I have no problem with people outing frustration on the past. But then let's move that conversation forward, real quick, and let's figure out what we're going to do about it."
Eichel said on Thursday that he was "fed up" with losing, two days it was announced the Sabres would be one of the seven teams not to qualify under the NHL's Return to Play 24-team playoff format.
"Listen, I'm fed up with the losing and I'm fed up and I'm frustrated," Eichel said during a conference call with media. "You know, it's definitely not an easy pill to swallow right now. It's been a tough couple of months. It's been a tough five years with where things have [gone]. I'm a competitor. I want to win every time I'm on the ice. I want to win a Stanley Cup every time I start a season."
The Sabres have missed out on the postseason in all five years of Eichel's career and nine straight in total. The 23-year-old finished with a career-high 36 goals and 42 assists in 68 games this season, Krueger's first with the team.
On Thursday, Eichel credited his continued development to Krueger, the third coach he has had in his short career.
"I'd be lying if I said that I'm not getting frustrated with where things are going and I think we took a step this year, but I will say it's been a pleasure working with Ralph," Eichel said. "He does so much for our group every day. There are tough times and he does an amazing job of…narrowing our focus and getting us back to where we need to be mentally. And just the few times that I've spoken with him, you know, throughout this quarantine, whatever you want to call it, it's been good."
Defenceman Rasmus Ristolainen also credited Krueger for helping him improve this season on Thursday, but noted that he could be traded if the team elects to make changes this off-season. Krueger, however, said Friday does not want to see the 25-year-old moved.
"I want to coach Risto next season," Krueger said. "I would enjoy coaching Risto next season. … Risto was all-in."
How NHL could transition from paused to handing out Stanley Cup – Sportsnet.ca
"There's no magic to starting in October," Gary Bettman said this week, but there may be some found in finishing then.
For it looks increasingly like that's when the commissioner will be handing over the Stanley Cup if health conditions allow the NHL to go ahead with a 24-team tournament to crown a champion at the end of its coronavirus-interrupted season.
Bettman was reluctant to attach specific dates to his league's return-to-play plan after Tuesday's unveiling and said anybody who did would be "guessing."
So let's stick with the known facts, as best we can, in sketching out how the NHL might transition from paused to completing the playoffs.
The earliest players will be required to report to their teams for training camp is July 10. That was communicated to them in a Thursday afternoon memo. While there's no certainty the league will be ready to transition to Phase 3 at that point — camps could conceivably open later in the month instead — let's use the best-case scenario as a baseline.
Senior Writer Ryan Dixon and NHL Editor Rory Boylen always give it 110%, but never rely on clichés when it comes to podcasting. Instead, they use a mix of facts, fun and a varied group of hockey voices to cover Canada's most beloved game.
Now the NHL is granting the players a fair bit of latitude in helping shape how the resumption unfolds, including final say on the length of training camps. The players on the "Return To Play Committee" have indicated a need for at least three weeks to get back in game shape, although there seems to be some flexibility on their part now that team facilities are expected to open late next week for small-group workouts.
Perhaps, with ice available to everyone for somewhere in the neighbourhood of five weeks before camps officially open, they won't require as much time as initially thought.
"We really want it to be more on the cautious side than obviously kind of being aggressive," said Toronto Maple Leafs captain John Tavares, one of five players serving on the 'Return To Play Committee.'
"I really think we're going to get a better sense … as we get into Phase 2: How guys are feeling, how long that phase is going to be, really what we're going to need. It's not an exact science."
In sticking with an optimistic view, let's say they end up needing two weeks on the ice together in their playing cities. That takes us to July 24. The next step will see teams travel to their hub cities to complete training camps and play two exhibition games apiece, which is expected to last another week.
Now we're sitting at July 31.
How long the tournament itself takes to play is currently resting in the hands of the NHL Players' Association as it decides on the remaining format issues. It could be completed in as few as 59 days if best-of-fives are used for Rounds 1 and 2 followed by best-of-sevens in the conference finals and Stanley Cup final.
An additional nine days are required to play four rounds of best-of-seven, like usual, following the best-of-five play-in series.
It's not an easy choice given the concerns many players have about being separated from their families to complete the season. However, the signs seem to point to them electing to commit to the longer tournament to preserve the integrity of the Stanley Cup.
"I think anyone who gets their name on it wants to earn it like the players that did before them," said Tavares. "I think the sense I got, and I think my own personal view, is it would be nice to play all four rounds of the playoffs as a best-of-7. As what we're used to."
Kris Letang, the NHLPA rep for the Pittsburgh Penguins, expressed a similar sentiment after discussing the matter with his teammates.
"One thing that comes up often is the fact that everybody is used to the best-of-7," said Letang. "You know how it's structured, you know how it feels if you lose the first two [games] or you win the first two. You kind of know all the scenarios that can go through a best-of-7.
"I don't think there's any players in this league right now that played back in the day in the best three-of-five. So I think it's just an easier thing to just put a best-of-7 because everybody knows what to expect and you have no excuses of not being prepared for that."
Should that end up being the case, a tournament starting Aug. 1 could see Game 7 of the Stanley Cup Final played on Oct. 7.
And that's assuming everything proceeds in a timely manner between then and now — far from a guarantee, despite the big strides already made by completing the playoff framework and getting a good handle on how the COVID-19 testing will be handled.
There's still a lot of back and forthcoming on key issues that need to be negotiated between the league and players.
All of which points to one conclusion: If the NHL manages to complete this unusual 2019-20 season, it will have to do so more than a calendar year after it initially started.