Huge Crude Inventory Build Erases Tuesday's Price Gains – OilPrice.com
By Julianne Geiger – Feb 11, 2020, 3:44 PM CST
The American Petroleum Institute (API) estimated on Tuesday a larger than anticipated crude oil inventory build of 6-million barrels for the week ending February 7, compared to analyst expectations of a 2.987-million-barrel build in inventory.
Last week saw a larger than expected build in crude oil inventories of 4.18-million barrels, according to API data. The EIA's estimates were for a slightly smaller build of 3.4-million barrels for that week.
Oil prices were trading slightly up in the afternoon hours, but hardly much of a recovery given the brutal price slide that the oil markets have experienced over the last month as the coronavirus continues to stifle economic activity and threaten oil.
At 3:34 pm EST on Tuesday the WTI benchmark was trading up on the day by $0.16 (+0.32%) at $49.73—but still down slightly week on week. The price of a Brent barrel was also trading up on Tuesday, by $0.64 (+1.20%), at $53.91—but still off around $0.40 from last week.
Overall, the benchmarks have slid more than $14 per barrel since the first week of the year.
The API this week also reported a build of 1.1 million barrels of gasoline for week ending February 7, after last week's 1.96-million-barrel build. This week's large gasoline build compares to analyst expectations of a 546,000-barrel-build for the week.
Distillate inventories were down by 2.3 million barrels for the week, compared to last week's 1.78-million-barrel draw, while Cushing inventories rose by 1.3 million barrels.
US crude oil production as estimated by the Energy Information Administration showed that production for the week ending January 31 slipped slightly to 12.9 million bpd off just 100,000 bpd from an all-time high.
At 4:42 pm EDT, WTI was trading at $50.02, while Brent was trading at $54.25.
By Julianne Geiger for Oilprice.com
More Top Reads From Oilprice.com: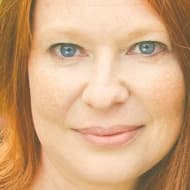 Julianne Geiger
Julianne Geiger is a veteran editor, writer and researcher for Oilprice.com, and a member of the Creative Professionals Networking Group.
TSX down amid oil rout while Wall Street inches up in early trading – Global News
Canada's main stock index was down in early trading on Monday as the price of oil slid to its lowest level since 2002. In the U.S.. however, stocks opened higher on Monday as President Donald Trump followed last week's massive fiscal stimulus by extending his stay-at-home guidelines, leaving investors guessing at their economic impact.
READ MORE: Oil price plunges to 2002 lows amid global coronavirus shutdown
In Toronto, Canada's benchmark S&P/TSX composite index was down 56.86 points at 12,630.88.
[ Sign up for our Health IQ newsletter for the latest coronavirus updates ]
In New York, the Dow Jones Industrial Average rose 41.44 points, or 0.19 per cent, at the open to 21,678.22.

2:41


Coronavirus outbreak: Kenney calls for coordinated tariffs with U.S. in response to 'predatory dumping' of Saudi oil



Coronavirus outbreak: Kenney calls for coordinated tariffs with U.S. in response to 'predatory dumping' of Saudi oil
The S&P 500 opened higher by 17.51 points, or 0.69 per cent, at 2,558.98. The Nasdaq Composite gained 81.08 points, or 1.08 per cent, to 7,583.46 at the opening bell.
On the currency market, the Canadian dollar traded for 70.57 cents US compared with an average of 71.14 cents US on Friday.
The May crude contract was down US$1.37 at US$20.14 per barrel and the May natural gas contract was down 2.3 cents at US$1.65 mmBTU.
The June gold contract was down US$10.80 at US$1,643.30 an ounce and the May copper contract was down 0.65 of a cent at US$2.17 a pound
— With files from the Canadian Press
Air Canada to temporarily lay off 15000 workers due to COVID-19 fallout – CTV News
MONTREAL —
Air Canada will temporarily lay off more than 15,000 unionized workers beginning this week as the airline struggles with fallout from the COVID-19 pandemic.
The layoffs will continue through April and May amid drastically reduced flight capacity from the Montreal-based airline.
Air Canada says the two-month furloughs will affect about one-third of management and administrative and support staff, including head office employees, in addition to the front-line workers.
The carrier is also cutting between 85 per cent and 90 per cent of its flights, cancelling most of its international and U.S. routes in response to the global shutdown.
Earlier this month Air Canada's flight attendant union said 5,149 cabin crew would be temporarily laid off due to the COVID-19 outbreak.
This report by The Canadian Press was first published March 30, 2020.
Two more Canadian banks cut prime rates by 50 basis points – The Globe and Mail
National Bank of Canada and Laurentian Bank of Canada both announced plans Monday to drop their prime rates by 50 basis points to 2.45 per cent. They join the Big 5 banks in decreasing lending rates to match the Bank of Canada's unscheduled interest rate announcement on Friday.
The new National Bank and Laurentian Bank rates are effective Tuesday. Royal Bank of Canada, Toronto-Dominion Bank, Bank of Nova Scotia , Bank of Montreal and Canadian Imperial Bank of Commerce all cut their prime rates to 2.45 per cent on Friday, and were effective as of Monday.
The Bank of Canada Friday unexpectedly cut its key interest rate to help the county weather the economic fallout of the coronavirus pandemic.
The Bank of Canada cut its overnight interest rate by 50 basis points to 0.25 per cent, its lowest level since June 2010.
Separately, Canada's financial regulator eased its capital and liquidity requirements for banks, changed credit loss provisioning and allowed more loans to be securitized.
The pandemic has forced several governments to take actions as businesses grind to a halt and several retailers close stores to curb the spread of the highly-contagious diseases, leaving many people jobless.
This is the third time the big banks have cut prime rates over the past month. The prime rate impacts the cost of borrowing for many financial products, including variable rate mortgages.
Reuters, Globe staff
Be smart with your money. Get the latest investing insights delivered right to your inbox three times a week, with the Globe Investor newsletter. Sign up today.