Huge Crude Inventory Build Erases Tuesday's Price Gains – OilPrice.com
By Julianne Geiger – Feb 11, 2020, 3:44 PM CST
The American Petroleum Institute (API) estimated on Tuesday a larger than anticipated crude oil inventory build of 6-million barrels for the week ending February 7, compared to analyst expectations of a 2.987-million-barrel build in inventory.
Last week saw a larger than expected build in crude oil inventories of 4.18-million barrels, according to API data. The EIA's estimates were for a slightly smaller build of 3.4-million barrels for that week.
Oil prices were trading slightly up in the afternoon hours, but hardly much of a recovery given the brutal price slide that the oil markets have experienced over the last month as the coronavirus continues to stifle economic activity and threaten oil.
At 3:34 pm EST on Tuesday the WTI benchmark was trading up on the day by $0.16 (+0.32%) at $49.73—but still down slightly week on week. The price of a Brent barrel was also trading up on Tuesday, by $0.64 (+1.20%), at $53.91—but still off around $0.40 from last week.
Overall, the benchmarks have slid more than $14 per barrel since the first week of the year.
The API this week also reported a build of 1.1 million barrels of gasoline for week ending February 7, after last week's 1.96-million-barrel build. This week's large gasoline build compares to analyst expectations of a 546,000-barrel-build for the week.
Distillate inventories were down by 2.3 million barrels for the week, compared to last week's 1.78-million-barrel draw, while Cushing inventories rose by 1.3 million barrels.
US crude oil production as estimated by the Energy Information Administration showed that production for the week ending January 31 slipped slightly to 12.9 million bpd off just 100,000 bpd from an all-time high.
At 4:42 pm EDT, WTI was trading at $50.02, while Brent was trading at $54.25.
By Julianne Geiger for Oilprice.com
More Top Reads From Oilprice.com: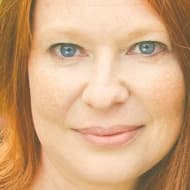 Julianne Geiger
Julianne Geiger is a veteran editor, writer and researcher for Oilprice.com, and a member of the Creative Professionals Networking Group.
Pre-owned business jet shortage drives sellers' market, demand for new luxury planes
A shortage of newer-model business jets is driving up prices of second-hand aircraft, a trend that is expected to deliver a windfall for luxury planemakers as new affluent buyers enter the market.
After a turbulent 2020 due to COVID-19, the rush toward private transport is so marked that some buyers are snapping up second-hand planes before fully inspecting the wares as the market shifts toward sellers, lawyers and brokers said.
That is expected to push up demand for new jets from planemakers like General Dynamics Corp's Gulfstream, Textron Inc and Bombardier Inc since buyers have fewer pre-owned options, and the price gap between old and new narrows.
"There are virtually no young pre-owned aircraft available – good news for would-be sellers and for (planemakers)," said aviation analyst Rolland Vincent.
He recalled one trucking company's recent search for a pre-owned Gulfstream jet: "There was one aircraft in the world that fit their requirements."
Traffic from business jets, which carry roughly a handful to 19 travelers, has rebounded to pre-pandemic levels in the United States, the world's largest market for private aviation, according to FlightAware data.
"On the pre-owned side, inventory appears to be fairly low, and that's always a benefit to new aircraft sales," said Scott Neal, senior vice president worldwide sales, Gulfstream.
"We are seeing strong interest across the board from first-time buyers and high net worth individuals as well as corporate customers with a desire to grow their fleets."
Textron in April raised its full-year profit forecast, propelled by a rebound in business jet demand.
The trend could encourage some planemakers to increase production rates, although any ramp-up would hinge on supply chain capabilities, Vincent said.
Planemakers do not disclose total number of orders.
Preowned aircraft for sale in May accounted for 6.6% of the worldwide fleet, the lowest level recorded in 25 years by JETNET data, Vincent said. He said 864 pre-owned business jets sold during the first four months of 2021, up 36% from the same period last year.
"There are multiple offers on planes," said Florida-based aviation attorney Stewart Lapayowker, founder of Lapayowker Jet Counsel PA.
Amanda Applegate, a partner at Aerlex Law Group, said she handled more deals for new jets than usual in May, as buyers fail to secure popular pre-owned planes like the G650, raising prices.
Applegate said it's a case of pent-up demand as some wealthy travelers previously avoided private jets due to concerns like "flight shaming" over the environment. Corporate planes burn more fuel per passenger than commercial.
But since COVID-19, buyers have been shifting to private aviation to avoid airport crowds and coronavirus variants.
Applegate said some deals are so competitive she's seen buyers give up pre-purchase inspections to win them.
Don Dwyer, managing partner at Guardian Jet, which does aircraft brokerage, appraisals, and consulting, recalled one case where a client didn't undertake a pre-purchase inspection, which can take more than a month to complete.
It was a particular case since the plane was highly coveted, in good shape based on a visual inspection, and the seller was reputable, Dwyer said.
"I don't recommend it, but in certain situations it can work."
(Reporting by Allison Lampert in Montreal; Editing by Denny Thomas and Steve Orlofsky)
Ford starts shipping Bronco SUVs from Michigan assembly plant
Ford Motor Co said on Tuesday it had started producing and shipping the new Bronco sport utility vehicles (SUVs) from its Michigan assembly plant, following a delay in the launch of the SUVs due to COVID-19-related issues with the automaker's suppliers.
Customers have booked more than 125,000 sixth-generation Bronco SUVs since the beginning of the year, the company said. The SUVs are targeted at the Jeep Wrangler market segment.
Ford said it had made more than 190,000 reservations for the Bronco in the United States and Canada.
The company built the first generation of Broncos from 1966 to 1977, and withdrew the line in 1996 amid falling demand.
Ford said it had invested $750 million into and added about 2,700 jobs at the Michigan assembly plant to build the new Broncos.
(Reporting by Ankit Ajmera in Bengaluru; Editing by Vinay Dwivedi)
Lufthansa sets 2024 goal, eyes capital increase
Germany's flagship carrier Deutsche Lufthansa said it aims to boost its return on capital employed (ROCE) and laid out plans for a capital increase as it prepares for a business recovery amid an easing coronavirus pandemic.
The largest German airline aims to have an adjusted EBIT margin of at least 8% and an adjusted ROCE of at least 10% in 2024, it said late on Monday.
Adjusted ROCE was –16.7% in 2020 and 6.6% in 2019.
The group added it had mandated banks to prepare a possible capital increase, though size and timing have not yet been determined and the German state, which has bailed out the airline during the pandemic, has not yet given its approval.
(Reporting by Ludwig Burger; editing by Jonathan Oatis)