Invest in This Real Estate – TheTyee.ca
What if our governments — or maybe even a well-heeled developer — took a sum such as that spent on one spinning chandelier under the Granville Bridge, close to $5 million, and spent it on affordable portables? Not the ones that cost up to $300,000 each that we are producing in pathetic numbers now, but hundreds of pre-manufactured units, at a much lower price?
Here is just one example: Weizhengheng Prefabricated Modular Container House. You can have one of these ready to go for under $6,000 CDN, which means for $5 million you could buy more than 800. What if we placed five or six of these in various laneways, strung a wire for light bulbs, put a porta-potty at the end of the lane, and called it… some small step, at least.
Because we are stepping away and turning our backs from the needs of the city's homeless citizens, as anyone who has recently visited Vancouver's Downtown Eastside knows. Science-fiction writer William Gibson has been there and noticed.
The Vancouver-based author shares his reaction in a recent New Yorker profile by Joshua Rothman: "Instead of fantasizing about virtual worlds, Gibson inspected the real one. Storefronts in some Vancouver neighbourhoods were strangely empty — the drawback before the tsunami of global capital, as though the city itself anticipated the future. 'Have you been to Vancouver's Downtown Eastside?' he asked me. 'It's one of the poorest per-capita postal codes in the entire country, and it is absolutely brutal — well, brutal, Canadian style. Addiction, prostitution, street crime…"
Gibson's larger point was that we accept this type of thing here in Vancouver and, in slightly different forms, in other global cities. We accept situations that would have been unthinkable only 30 or 40 years ago. We accept it because, again in Gibson's words, the "Fucked up Quotient," or F.Q., has steadily risen here and elsewhere until we've become inured to the chaos around us.
Gibson suggests that the "future" as we once knew it no longer exists. Why? Because the present is too unstable a base from which to securely posit the existence of a different future in the way we once could. The F.Q. of the present is so high, and rising, that present and future mix into what would be an otherwise interesting hallucination were it not reality itself.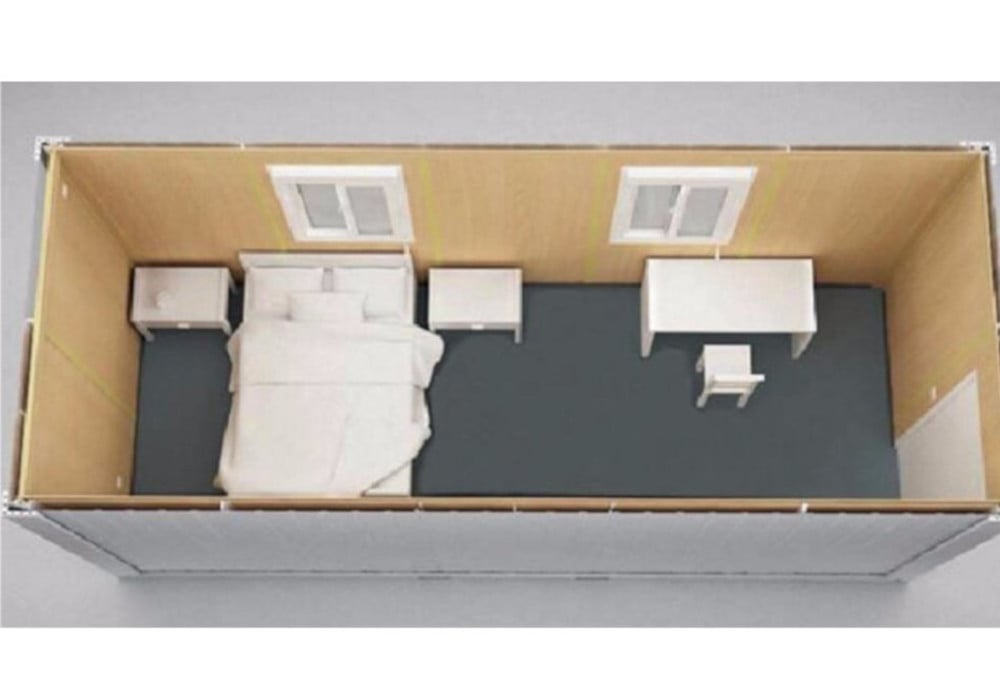 In Vancouver, we now spend hundreds of thousands of dollars per marginalized person on addiction responses, hospital care, safe injection services, meal services, shelters, and police management of this chaos. The budget grows each year. But we don't do the one thing that would make the biggest difference for these struggling souls. We won't put a roof over their heads. Gibson might note this as visible evidence of Vancouver's high F.Q.
One Weizhengheng Prefabricated Modular Container House costs less than a three-day hospital stay. Sure it's not pretty, but at least your stuff is safe. And if public art is your thing, hire 100 artists to work with the residents to personalize the minimalist roofs over their heads. Fight for beauty! Fight to lower Vancouver's F.Q.!
Happy holidays, readers! Our comment threads will be closed until Jan. 2 to give our moderators a break. See you in 2020.

Here's what you need to know about Squamish Real Estate – Squamish Chief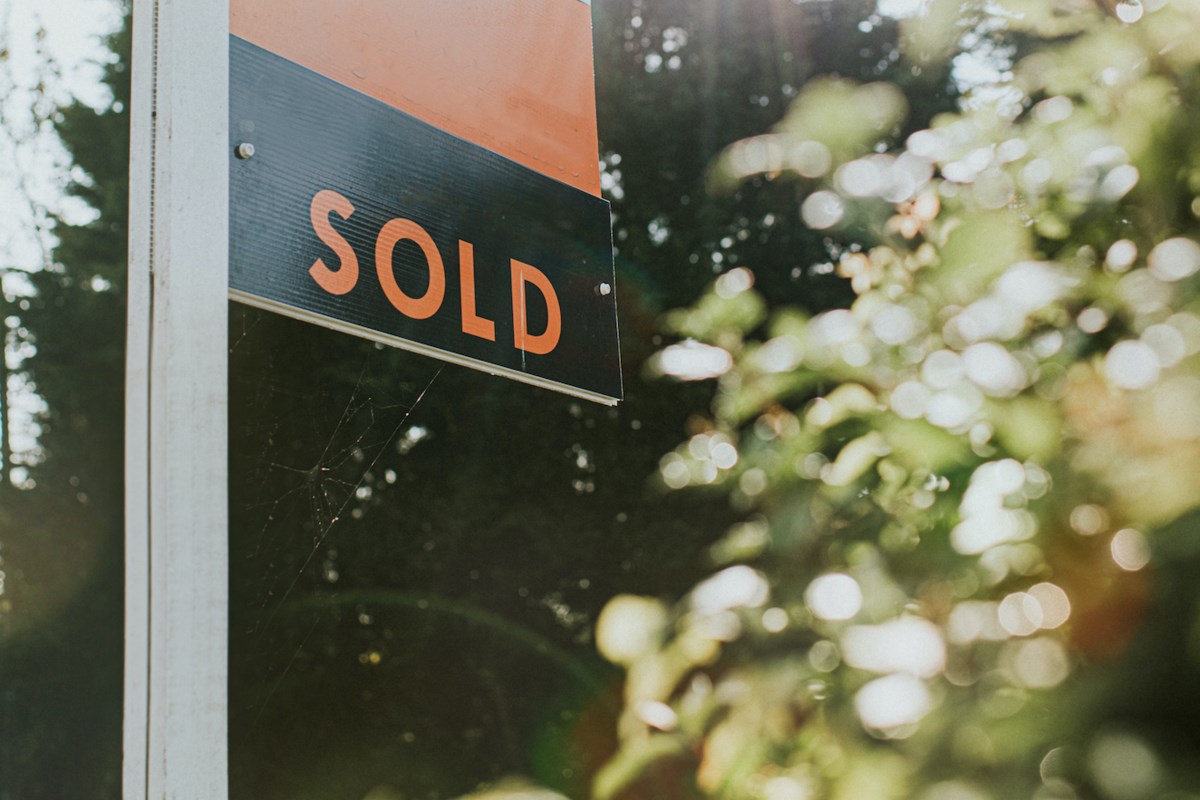 With Canada's annual inflation rates spiking in June and a market still reeling from a global pandemic, local real estate in Squamish has seen its fair share of unpredictable ups and downs.
"In May, I started saying that it felt like someone had flipped a switch," said Jennifer Sale, a local Realtor in Squamish with Sutton West Coast Realty. "I'd say the peak was probably end of March, beginning of April. That was when I [saw] multiple offers and things going for quite a bit over. That has definitely changed."
With various factors coming into play, such as higher mortgage rates and low inventory, Sale says that some buyers appear to be growing wary of the local market while having trouble qualifying for a mortgage.
"We were experiencing a really hot period earlier in the year because the inventory was so low that there were so many more multiple offers versus pent-up demand," Sale said. "So buyers were competing for properties."
"Now with the increased rates … it's really tapered off the number of sales," she said. "There were only eight detached home sales in July."
(See prices and trends for the last 28 days in Squamish.)
Feeling the pinch
"Everybody's feeling the pinch in one way or another," said Lisa Bjornson of Royal LePage. "Since the beginning of June, probably into May, we started to see a shift in market trends in that … multiple offers are off the table, days on the market have lengthened, inventory has come up somewhat. So it's definitely slowed the market down."
Yet historically, real estate sales during the summer are often low.
"Summers traditionally aren't a hugely active market in the Squamish area," said Bjornson. "It's not uncommon to have July and August be on the slower side."
However, looking back at summer sales in Squamish real estate from last year, Bjornson says there has been a drastic difference.
"Last year was a record-breaking year," she said. "We'd never seen the likes of it in Squamish, in B.C., in Canada."
COVID factor
Originally when the pandemic first hit in 2020, Bjornson says that the Canadian Mortgage and Housing Corporation advised realtors that housing was going to plummet with a market drop of 20%. Yet their predictions were incorrect, with sales going up at the same rate they thought they would fall.
"COVID had the opposite effect of what everyone anticipated," said Sale. "Since then, we've had these unprecedented increases not only in Squamish, but throughout B.C.."
When remote work became more of an option during the pandemic, many people realized that they did not have to remain in cities and began looking to buy outside of urban areas. Those within the Vancouver region who were of middle to high income were able to afford the prices just outside of the city, bringing an influx of buyers to Squamish.
"It locked everybody up, changed everybody's mindset," Bjornson said. "Many people started to work from home and people started to homeschool. People thought, 'I'm not putting my loved one in care'. We're going to generationally live. How people viewed housing and what their needs were changed drastically."
Over the course of the two years from March of 2020 to now, other challenges such as supply chain issues and labour became evident and began to affect real estate.
"There's so many forces at play when it comes to what makes up a housing market."
In addition to an influx of people leaving the city to be in smaller areas, Sale says that she has also noticed single people moving between townhomes to condos to half-duplexes.
"People are always a little worried about getting out of the market. So it's always nice to move within the same market," said Sale. "Now that it's slowed down, I think that's gonna be a lot easier for many people."
Overall, though interest rates are currently high, real estate prices in Squamish are seeing a return to relative normalcy.
"We're not seeing multiple offers. We're not seeing things go for $200,000 over ask," said Bjornson. "We're seeing negotiations, we're seeing prices moderate."
As for the coming months heading into fall, Bjornson says that she predicts longer days on the market.
"If we suddenly get an uptick COVID coming into the fall of winter, does that change people again about how they're feeling and what their wants and needs are? Hard to say," she said. "The general feeling kind of across the board is that we had a tremendous run-up for 20 plus months and for any real estate cycle that was long. So the normal calming and settling of the market is to be expected."
For those currently looking to sell in Squamish, Bjornson recommends that people be reasonable and pay attention to what the market is currently doing. "It's still an OK market; you're not losing anything. Govern yourself according to what the market conditions are. And if you're a buyer, get your pre-qualification and know what price point you should be shopping in."
"I would say to list a realistic price point," concurred Sale. "Take the advice of your realtor and watch the market carefully."
Sale adds that comparing prices month to month with your neighbours is not helpful when trying to place a price on a home.
"It's always hard to see what your neighbour sold for in February or March," she said. "You have to work within the market that we're in."
"The last couple of years there's greater demand for people wanting to be in Squamish," said Sale. "I don't think there's going to be a big drop-off. I think now it's changed from a seller's market, shifted briefly into a balanced market, and I think in some product categories, it's definitely a buyers market."
The Self-Made Million Dollar Real Estate Entrepreneur: Steven Parks – Net Newsledger
Steven Parks always knew he was an entrepreneur at heart. Even at the young age of 14–he knew he would make it. After working on a farm in a small town in California, he chose to go big.
Steven Parks is a real estate entrepreneur. He's purchased over 40 properties and typically flips them for a profit. He also rents them out–turning them into Airbnb's or long-term rentals. Aside from that, he is the founder and CEO of Cash Offers LLC which is precisely what it sounds like. He makes cash offers to those looking to sell their properties. It's easy for the seller and profitable for him. Needless to say, Steven Parks has the acumen needed for a successful entrepreneur.
His success comes from his deep dedication to himself and what he envisioned for himself. When he was young and working on a farm, he realized the blue-collar lifestyle wasn't for him. He ventured into the auto industry where he began flipping cars. Steven was naturally interested in the successful people around him. This curiosity led him to introduce himself to the company that financed a lot of his customer's transactions at the car dealership–and this was the moment that shifted his career trajectory.
"If you don't ask, you don't receive." Steven said. Steven Parks was able to finance his first real estate deal with this company, and as people say, the rest is history. He now owns over 40 properties. Steven eventually wants to own "100 doors" which is real estate lingo for units. It's all about the rental income in real estate–it creates wealth and the ability to procure more properties. It hasn't been just about the money for Steven Parks, though.
For Steven, he wanted to do something big. When asked how he got into real estate he said, "I wanted to create my own story." He had a rough start in life. His upbringing was tumultuous–having lost both parents, he was raised by his grandmother. His experience motivated him to act, so he put a focus on himself and those around him. He was interested in what other people had to offer and he always put himself out there. Even when things got bad in his career, Steven persevered. For example, in 2008 he lost his Dodge franchise due to the recession, but he didn't allow it to stop him.
He kept going. Steven Parks is an entrepreneur: he's an open-minded, curious, spirited, and hard-working individual. He plans to own more properties and become the 100 million dollar company he dreams of being and there's no doubt that he will get there. Steven will continue to move and adapt through his career–writing his own story with every move.
This is Where Canadians Are Buying Out-of-Country Real Estate – Storeys
Written By
Erin Nicole Davis
In a newfound world that embraces the remote work revolution, Canadians are increasingly directing their real estate dollars outside of Canada and into second homes in dreamy — and often much warmer — spots.
This comes at a time when the cost of recreational properties in provinces like the already notoriously pricey British Columbia and Ontario soared to sky-high levels not long after the onset of the pandemic.
One scroll of social media last winter would reveal that a good handful of Instagram "friends" relocated — at least temporarily so — to warmer pastures in places like Nosara, Costa Rica and Miami. Many relied on sublet accommodations, but some actually bit the bullet and purchased second homes.
To discover this year's preferences in out-of-country home-buying, Point2 analysts examined the search volumes for more than 2,000 real estate-related keywords in islands, countries, and cities outside Canada to find the 30 most popular locations for second homes in the Americas in 2022.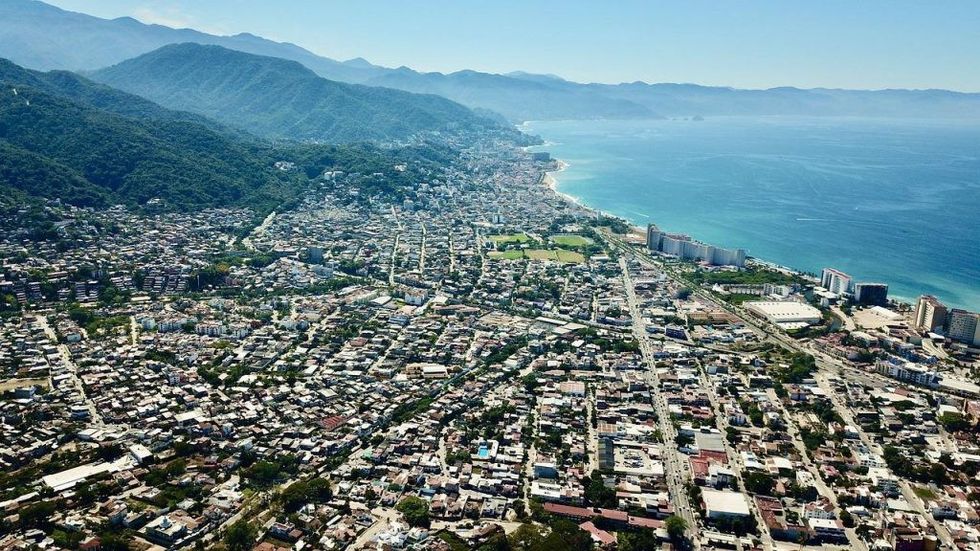 Mexico maintained its #1 position as the most popular home buying location, recording a 28% increase in searches, with dreamy locations like Puerto Vallarta, Tulum, and Playa del Carmen being the most searched destinations.
South of the border, the United States retained its #2 position on the podium, with Maui, New York, and Miami in the top preferences for Canadian homebuyers.
Costa Rica takes the #3 spot for the fourth year, with a 23% increase in monthly searches, of which Tamarindo, Jaco, and Nosara took the largest share.
Meanwhile, Canadians' interest grew the most over the previous 12 months in El Salvador and Grenada, with real estate-related searches for these locations increasing by 87% and 66%, respectively. With a 34% jump, the Dominican Republic saw the most significant increase in the number of monthly searches of all of the countries in the top 10 most desirable home-buying locations.
"We have experienced exponential growth, and this is due to several factors. First of all, it's worth highlighting the knowledge of more than 14 years in the real estate area that added to the tools we use and the incorporation of more than 16 agents nationwide, along with all the advertising established in the different social networks," says Felix Del Valle, of Bienes Raices Dominicana Real Estate.
"This added to the issue that we all know about the pandemic and the desire of people to go out and invest in other destinations. At that point we understood that the attraction to our country is due to the excellent investment climate offered by the economic stability and great opening offered by the central government, the Dominican Republic being one of the first countries in the region to open its doors to tourism and foreign investment for economic reactivation. All these factors have generated this real estate movement in our country," he continues.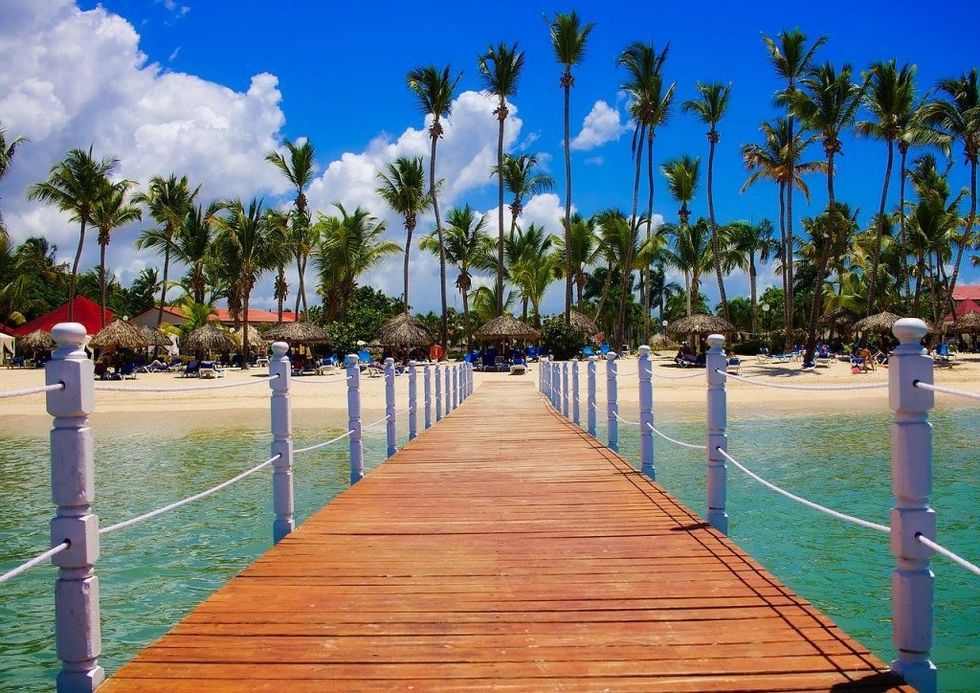 It should be noted that the two countries that saw the most significant increases in interest and the number of monthly searches didn't make the top 30: Real estate-related searches in Guyana and Dominica went up 254% and 112%, respectively, but that wasn't enough to earn the two locations spots on the list.
In the last year, searches increased for 17 countries on this list and fell for the other 13 (although they still made the list due to their significant search volumes). Notably, the largest drop in the number of real estate-related keywords was for the US Virgin Islands (-30%), followed by Turks and Caicos Islands (-29%) and Ecuador (-29%).
Not surprisingly, the common denominators are that most of the top spots are in a warm climate (and — judging from last year's brutal winter — why the heck not?) and feature relatively affordable real estate compared to parts of Canada.
Written By
Erin Nicole Davis
Erin Nicole Davis is a born and raised Toronto writer with a passion for the city and its urban affairs and culture.