Investment in Hamilton CRE on record pace in 2021 | RENX – Real Estate News EXchange
Hamilton had a record-breaking $434.42 million in commercial real estate transactions in the third quarter and is on pace for a record year.
"It's the first time we've ever seen anything go over $400 million in a quarter," Forge & Foster Investment Management strategy and acquisition associate Alex Manojlovich told RENX. "The closest we've come is Q4 of last year when we hit $395 million."
Forge & Foster publishes a weekly email newsletter on commercial real estate sales and news in the Greater Hamilton Area in addition to its investment and asset management activities.
Hamilton transactions have totalled $1.14 billion in 2021 and should easily surpass the previous high-water mark of $1.2 billion that was reached last year when third-quarter deals were $322.31 million.
Steady stream of transactions
"There's sometimes one mega-deal where something goes for over $100 million that drives the total, but there wasn't a massive influencer that swayed the total in the quarter," said Manojlovich.
Seventy transactions per quarter is typical for Hamilton, according to Manojlovich. There were 83 in the most recent quarter, 77 in the second quarter and 69 in Q3 2020. The average value of transactions has been increasing over the past five years.
"We're starting to see larger and larger national and multinational institutions enter the market," said Manojlovich.
There were nearly $150 million in industrial transactions, more than $100 million in industrial, commercial and investment (ICI) land transactions, and more than $50 million in residential land transactions. No other asset class reached $50 million.
Biggest third-quarter transactions
The biggest transactions during the quarter were:
– 140 Garner Rd. E., a 172-acre tract of land located close to John C. Munro Hamilton International Airport that was sold by a private individual to Alberta Investment Management Corporation (AIMCo) for $38 million;
– 1205 Glancaster Rd., an 89.54-acre piece of ICI land adjacent to the airport that was sold by a private individual for $34.32 million to Broccolini;
– 360 and 410 Lewis Rd. in Stoney Creek, a 205,000-square-foot multi-tenanted industrial flex building sold by a private individual for $34 million to Forge & Foster, which will renovate and restore the exterior, try to lease vacant units, explore converting units to industrial condominiums, and change the name to Orchard Place to pay homage to the fruit farms in the area;
– 2876 Highway 6, a 56.37-acre piece of land near the airport that was sold by RCG Upper James Hamilton Inc. to Pure Industrial for $33.95 million;
– 590 Nash Rd. N., a 243,000-square-foot industrial building sold by H&R REIT and Crestpoint Real Estate Investments Ltd. to TorQuest Partners for $19.2 million;
– 449 Mohawk Rd. E., a 9.79-acre retail plaza on Hamilton Mountain sold by Sun Life Assurance Company of Canada for $16 million to New Horizon Development Group, which Manojlovich expects will turn it into a residential development; and
– 1 Head St., a 121,900-square-foot industrial building in Dundas sold by Forge & Foster to a private individual.
Airport area attracting lots of interest
Hamilton received a Foreign Trade Zone designation a year ago from the federal government. As a result, businesses that import and/or export goods or manufacture products in the city were granted access to direct support on a range of duty deferrals and tax exemptions.
Hamilton's international airport is one of Canada's largest for domestic air cargo distribution and has received federal government funding to support its growing importance.
The City of Hamilton's Airport Employment Growth District is a planned development area of 1,361 acres of employment land bounded by: Garner Road East and Twenty Road West to the north; Upper James Street to the east; Whitechurch Road West to the south; and Fiddler's Green Road to the west.
"The airport is a big attractor to investors, particularly in the industrial space," said Manojlovich. "There's lots of industrial land that's getting quickly gobbled up by massive players."
In addition to the properties near the airport noted in the Q3 transactions, there are other major new industrial facilities and proposed developments in the area:
– DHL Express invested $100 million in a 238,000-square-foot facility, which features a fully automated sorting system with the capacity to process 28,000 packages per hour. It opened at the airport in September;
– Panattoni has built a new 885,000-square-foot fulfillment centre for Amazon on Upper James Street and Dickenson Road West;
– Fengate Real Estate acquired 75 acres at 3054 Homestead Dr., adjacent to the airport, in the spring. The site needs to undergo rezoning and the plan is to create an industrial business park of roughly one million square feet; and
– Broccolini acquired industrial land at 9451 Dickenson Rd. W., with direct airport frontage, on which it plans to build a million-square-foot facility.
New developments coming to Hamilton
Hamilton's real estate and development markets have benefited from spillover from Toronto, located 70 kilometres to the east, as both companies and residents look beyond the city borders for availability and affordability reasons.
Hamilton passed the $1-billion mark for building permits in June, the earliest that's ever happened. The previous earliest month was August 2019. Hamilton has now reached the $1 billion milestone in 11 of the past 12 years.
Major projects proposed, or in the early stages of development, include:
– DiCenzo Construction Company's proposal for two downtown mixed-use residential towers of 42 and 38 storeys with 792 units, 672 parking spaces and ground-level commercial space at 117 Jackson St. E.;
– Vrancor's proposal for a downtown 30-storey development at 213 King St. W. that would include a 110-suite hotel in the podium and 241 rental units in the tower;
– First Avenue Investment Counsel's proposal for a downtown development with three 30-storey condo towers and 908 units at 41 Wilson St. E.;
– New Horizon Development Group's proposal for four 12-storey condos and four four-storey townhomes with a combined 1,407 units on the former Brock University campus near Red Hill Valley at 1842 King St. E.
– Emblem Developments' sold-out, 354-unit 1 Jarvis condo that's scheduled for completion in January 2024; and
– the Labourers' International Union of North America's LiUNA Pension Fund of Central and Eastern Canada and Fengate Asset Management's downtown mixed-use development with more than 500 residential units that has broken ground at 75 James St. S.
Improved public transit in Hamilton
Interest and growth in Hamilton will also be fuelled by improved public transit.
The West Harbour GO Transit station in the north end of downtown now has hourly, all-day train service to and from Toronto's Union Station. A self-service GO train station is planned for Centennial Parkway North.
A memorandum of understanding was signed in September for Hamilton's 17-stop light rail transit line to move forward. It should better accommodate future travel demand and encourage the development of mixed-use higher density communities for a population that's expected to significantly grow.
There are also plans for a bus rapid transit system that would run from Hamilton along Dundas Street through Burlington, Oakville and Mississauga to Etobicoke.
Google real estate executive says 5% more workers coming in to office each week
Alphabet Inc's Google has seen an increasing number of employees coming in to its offices each week, particularly younger workers, the company's real estate chief said during an interview at the Reuters Next conference on Friday.
On Thursday, Google indefinitely pushed back the mandated return date for employees due to concerns about the Omicron variant. The company had previously said its 150,000 global employees could be required to come in to the office as soon as Jan. 10.
Nevertheless, David Radcliffe, Google's vice president for real estate and workplace services, said many Googlers are returning of their own volition. About 40% of its U.S. employees on average came in to the office daily in recent weeks, up from 20-25% three months ago, he said. Globally, 5% more employees are returning to offices week after week, he added.
"People are actually showing voluntarily that they want to be back in the office," Radcliffe said. "We're moving in the right direction."
Younger employees and those who joined Google more recently have been coming in at higher rates, seeking opportunities to learn from colleagues, Radcliffe added.
Google expects workers in the office at least three days a week once it mandates a new return date.
Based on feedback from those already back, it is redesigning floor plans to increase private, quiet spaces for distraction-free individual work and adding conferencing and other collaboration areas in open spaces both indoors and outdoors.
Real estate and human resources experts have considered Google a trailblazer for the past 20 years in sustainable office design and variety of workplace perks, including free meals, massages and gyms.
To extend those sustainability and wellness benefits to remote work, Google has encouraged employees to buy carbon offsets and non-toxic furniture for their home offices. It also has provided free cooking classes and discounts to fitness studios near workers' homes.
"It was amazing how many employees had really never cooked themselves," Radcliffe said.
(Reporting by Paresh Dave in Oakland, Calif., and Julia Love in San Francisco; Editing by Sonya Hepinstall and Matthew Lewis)
Calgary real estate is on a late-year roll – Western Investor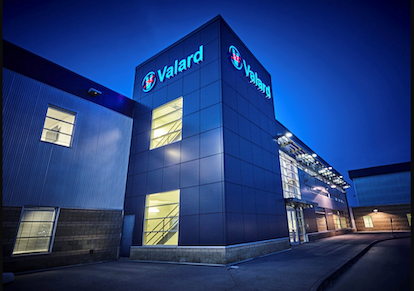 With $468 million in sales – not counting the $1.2-billion Bow office tower purchase that has yet to close – in the third quarter (Q3) 2021, Calgary is on track to top $2 billion in commercial and industrial real estate sales this year, according to Altus Group.
Meanwhile housing sales in November reached 2,110 transactions, just shy of the record for the month set in 2005, as the sales-to-new-listing ratio hit a blistering 100 per cent.
Altus reports that the Calgary's commercial real estate market recorded 115 transactions for a total investment volume of $468 million in the third quarter, bringing the total investment volume for the year close to $2 billion. The total sales volume was up 37 per cent from the first three quarters of 2020.
Industrial sales led the commercial and industrial assets investment parade in the third quarter, with 27 transactions valued at $188 million. This sector was dominated by two substantial distribution logistics centre deals. These were the $69.7 million purchase of a Canadian Tire 496,000-square-foot distribution centre by Skyline Commercial Real Estate Investment Trust (REIT); and the $32.18 million sale of the Valad Construction headquarters industrial and office complex to Nexus REIT.
The ICI (industrial-commercial-institutional) land sector was the second most active in terms of dollar volume with 38 transactions amounting to $83 million, up 62 per cent from Q3 of 2020.
The multi-family rental apartment sector saw 15 transactions totalling $82 million, a 70 per cent increase from the same point last year, and only a marginal decrease from the previous quarter.
The retail sector tallied $44 million in transactions amounting to a 110 per cent increase from Q3 2020.
The biggest retail sale was the $8.35 million purchase of the Hansen Ranch Plaza, a near-12,000-square-foot retail centre in northwest Calgary, bought by local investors.
"Calgary's beleaguered office market has remained flat, with five transactions amounting to $15 million, a negligible change from the same quarter last year," noted Ben Tatterton, manager of data solutions at Altus, who prepared the Calgary report with national research manager Krut DSesai.
The landmark sale of the Bow office tower will be registered in a future quarter, Altus noted.
The two-million-square-foot Bow tower was purchased in August from Toronto-based H&R REIT by Oak Street Real Estate Capital, of Chicago, for $1.216 million, in a deal expected to close by the end of this year.
The Calgary Real Estate Board (CREB) reported a rush of home buyers in November.
"Lending rates are expected to increase next year, which has created a sense of urgency among purchasers who want to get into the housing market before rates rise," said CREB chief economist Ann-Marie Lurie. She added that supply levels have tightened, causing prices to rise.
The benchmark composite home price in November was $461,000, up nearly 9 per cent from November of 2020, according to Lurie.
Saskatchewan real estate market conditions making it hard for buyers: realtors – Globalnews.ca
Saskatoon real estate agent Warren Ens says the current real estate market conditions in Saskatchewan aren't for the faint of heart.
"The really good houses, you pretty much have to go the exact same day as (they're) listed, and even then you probably are going to get into a bidding war," he said Friday.
He adds that bidding wars over Saskatoon homes are happening at a rate he has never seen in his 11 years working in Saskatchewan.
"(Last) Friday I got into two bidding wars with two different clients," he laughed. "That's not something you see too much of."
A new report from RE/MAX shows this is the case across the country, making it harder for first-time homebuyers to get into the market.
RE/MAX Canada Regional Executive Vice President Elton Ash says this competition could continue.
"In March, we're anticipating the Bank of Canada to start edging the overnight rate up with inflation concerns and that sort of thing," he said Thursday. "That's going to push buyers suddenly, because they've been looking and they're going to want to lock in at a lower rate."

18:06


Rural Boom: Why millennials are flocking to small town Canada



He said buyers from all across Canada are now seeing the value of an affordable new house in the Prairies.
"People are looking at that and saying, 'Hey, yeah I might today be working in Toronto but I can work remotely and I can move back home to Saskatchewan where prices are much more affordable; family life will be better and I can work remote,'" Ash explained.
Ens says he's seen this play out in his day-to-day job, with plenty of newcomers in the last year.
"We've seen people from Toronto, Chilliwack, B.C., places like that that are coming here," he said.
From his perspective, the report is accurate in its prediction that houses will likely only continue to slowly increase in price, but he says a seller's market won't always make things easier.
"When you have bidding wars and you have multiple offers it sounds great for a seller," he explained. "But it's also very tricky because you could actually lose all the offers because you do something wrong."
The bottom line, he says, is that Canada is a seller's market — and Saskatchewan is selling fast.
© 2021 Global News, a division of Corus Entertainment Inc.