Investors now make up more than 25% of Ontario homebuyers, pushing prices higher, experts warn – CBC.ca
Five years ago when Tehmeema Safdar's husband was offered a position as a medical researcher in Toronto, she dreamed of putting down roots for her children in the city.
"We were kind of nervous and a little bit excited," said the 43-year-old mother of three.
"A lot of people were telling us: go to Toronto… it's a nice place."
But those dreams have slowly faded: since moving from Edmonton they've been renters and the family has had to move three times. They currently rent a home in Oshawa.
Safdar says they continued to accumulate their savings upon arriving in the city, but watched as prices soared. Within a few years they realized owning real estate in the Greater Toronto Area was increasingly out of reach for them. They're now looking at the possibility of leaving altogether.
"Whenever we get money — enough for buying a house — the price jumps again …and then jumps again," said Safdar.
"We're trying to chase our dream."
Safdar's story is not unique, and is becoming the growing reality not just for families moving to Toronto from other cities, but for first-time buyers who've lived their entire lives in the city. According to the Toronto Regional Real Estate Board the average selling price for all homes combined rose by 19.3 per cent year-over-year to $1,155,345.
And as prices skyrocket, recent data suggests people who own more than one property in Ontario make up more than 25% of buyers in the province.
It's a stark contrast to just 10 years ago when investors made up the smallest percentage of residential real estate transactions. According to the data, they now make up the largest segment, and experts say not only is that driving up prices, it's making it increasingly difficult for those trying to get into the market to compete in bidding wars.
Those experts are sounding the alarm not just on the potential of future economic implications, but also what this trend could mean for the makeup of big cities like Toronto.
'It's ruthless'
It's a reality Jermaine L. Murray knows well.
The 31-year-old isn't looking for a property for himself, but rather for his mother who is close to retirement and is responsible for taking care of his sister with special needs. He says she had to sell her home because of a divorce a few years ago, and whatever money she received isn't nearly enough for a down payment on another home.
"The way that the market has been going has totally outpaced the amount of savings that they've been able to have," said Murray.
"So it's not even a matter of if she's able to afford a house — she just straight up can't."
Murray — who has lived in Toronto his whole life — works two jobs: one as a technical recruiter and one as a career coach. But even with his dual incomes, he says it's been a struggle.
"I'm trying to plan to get my foot in the market, and it's like every time I try to take a step, I fall back 10 behind," said Murray.
"It's ruthless. It's heartbreaking. I lose sleep."
Competing with deeper pockets
Murray says a lot of his peers have been forced to work more than one job to make more than six figures every year: but even then, he says, many haven't been able to enter the market.
Part of the frustration — competing with bidders with deeper pockets, many of whom can tap into equity from properties they already own.
Recent data published by Teranet in its quarterly Market Insight Report shows that multi-property owners made up more than 25 per cent of real estate transactions between January and August of 2021.
"It's unusual in the sense that investors now make up the biggest segment of buyers in Ontario. So they surpass first- time buyers, they surpass the number of people moving. So they're the biggest segment," said John Pasalis, president at Realosophy Realty.
Pasalis says the trend isn't surprising, given how fast the market has accelerated, but he says what's concerning is: investors can make the ups and down of the market more severe.
"The risk is that when prices are rising investors are the optimists in the market … and they actually push home prices up higher than they otherwise should be," he said.
"But when the market cools, the investors actually become the pessimists. And they're the first ones to exit the market, which accelerates potentially a downward trend and makes our whole housing market far more vulnerable than it otherwise would be."
While some argue more supply is needed to cool the market, Pasalis points to other cities like Phoenix, Ariz. and Las Vegas, Nev., which have room for more supply, but still saw huge real estate bubbles.
More supply, he says, could just attract more investors.
"When investors are the biggest segment of your buyer base — no amount of supply is enough," said Pasalis.
'That's not going to have a great ending'
The trend is also concerning to Ron Butler, one of the founders of Butler Mortgage. He says he's watched as investors outbid many of his clients who are first-time buyers.
"We've seen our clients forced to the upper limit of their affordability. But that's the only option they have is to be at the highest point that they can possibly achieve from a borrowing point of view," said Butler.
"I think we're approaching moments of literal despair amongst some families looking to purchase homes in Ontario."
Butler says he'd like to see intervention to stem the behaviour of investors from all three levels of government — before it's too late.
"That's not going to have a great ending, in my opinion. It's just not," said Butler.
"It's either going to result in a generational shift of people leaving the province or it's going to result in eventually some kind of price deterioration that's going to catch a lot of people off side."
As for Safdar: the family has decided that if they're forced to move again they'll leave the city — for good this time. For her, it's about more than just the numbers — it's about trying to find a community they can call home and creating some stability for their kids.
"It's not only about buying a house. It's a lot of emotion."
Grand County real estate transactions, Nov. 28-Dec. 4 – Sky-Hi News
Grand County's real estate transactions Nov. 28-Dec. 4 were worth more than $21.9 million combined.
• Valquero Subdivision Lot 2, Access Easement/Drainage Easement – Byersview Inc to Triton DG Granby LLC, DGGrand LLC, As Investments LLC, $2,050,000
• 448 Condominiums Unit 303 and Garage Unit 1 – Virga Corporation to Timothy Smith, $634,496
---
---
• Wells Minor Subdivision Lot MH-1A – Colton and Jeffrey Powley to Colorado Mountain Resorts Investors LLC, $381,741
• Fairways at Pole Creek PH 1 & Open Space Lot 4 23 – Linda and Donivan Ridgway Jr to Melissa and Joe Penn Jr, $2,480,000
---
---
• Eggert Subdivision Lot 5, Block 1 – Marjorie and Robert Noakes to Matthew Herron and Heidi Keyes, $412,250
• Fraser Crossing-Founders Pointe Condominium Unit 4470 – Copernicus LLC to Winter Park Drive 4470 LLC, $480,000
• 448 Condominiums Unit 101 and Garage Unit 5 – Virga Corporation to Jeffrey Vose, $725,944
• Roam Filing 1, Lot 18, Block 5 – Ski Idlewild Property LLC to Hunt Vac Services LLC, $950,000
• Zephyr Mountain Lodge Condo Bldg 1 & 2, Unit 2605 – Scott and Kimberly Balfanz to Scott and Anne Steputis, $850,000
• Zephyr Mountain Lodge Condo Bldg 1 & 2, Unit 2401 – Erik Amy LLC to Jeffrey McDonald, $579,000
• SEC 6 TWP 1N R 76W Partial Legal – See Document – Ellen Pacheco to Samuel and Monika Conger, $600,000
• Ptarmigan Subdivision Fraser Lot 102, Block MH – Fiona Russell to Derek Jotzat, $725,000
• Inn at SilverCreek PH 1, Condo Unit 322 – Glenda Sinardi and Parker Clonts to Charles and Lea Maxwell, $225,000
• Frontier Investment Company Addition to Kremmling Block 6, Lots 1,2,3 – Lodema Reinier, Lodema Cullum to Kelsy and Devin Ailport, $479,000
• Heinis Addition to Kremmling Block 1, Lots 5,7 – Benjamin and Kellie Steinle to Kristina Costa, $440,000
• Base Camp 9200 Second Replat Unit B2 – Sandhills Capital LLC to David and Marla Schmidt, $395,000
• Granby West Business Park Block 1, Lots 1,2 – Granby Industrial LTD Liability Co. to Elk Mountain Adventure Properties LLC, $300,000
• Mildred June Weaner Outright Exemption Lot J – Monarch Cabin LLC to Jerry Johnson, $430,000
• Rangeview Subdivision #2, Lot 33 – Randall Claeys and Stephanie Conners to Colin and Krystal Steward, $90,000
• Lake Forest 1st Addn Subdivision Lots 42,43,48,49; Laurent OE Lots A,B – Serge Laurent to Margaret J Blakley Revocable Trust, $800,000
• Meadow Ridge Lodges Court 7, Unit 9 – Eric Stanczak Jr to Rachael Watton, $580,000
• Muddy Creek Minor Subdivision TRT D – Muddy Creek Partners LLC to Areceli and Hugo Gonzalez, $325,000
• Bussey Hills Subdivision Block 7, Lots 7,14 – Michael Blasi and Arthur Aguilar to Heather and Michael Rinaldi Jr, $45,000
• Grand Lake Block 10, Lots 1,2,3 – GLL Real Estate LTD to McCarthy 401K Plan Trust, $1,150,000
• Rendezvous Center Condominiums Lot 3 – Rendezvous VC LLC, Koelbel Company to Brandon Kunz and Keith Jensen, $1,719,000
• Fraser Crossing-Founders Pointe Condominium Unit 3523 – FC 3523 LLC to Geoffrey and Rachel Nuwash, $485,000
• Crestview Place Condominiums Unit 604H – Debra and Robert Reehoorn to Beryl Foster and Robert Henry, $731,400
• East Mountain Filing 11, Lot 25 – Rendezvous Colorado LLC to Duncan, Peter and Suzanne Griffiths, Rochelle Rabeler, $1,465,904
• East Mountain Filing 10, Lot 138 – Rendezvous Homes LLC to Bawcom Living Trust, $1,424,366
Treasury wants more oversight of all-cash real estate deals – North Bay Business Journal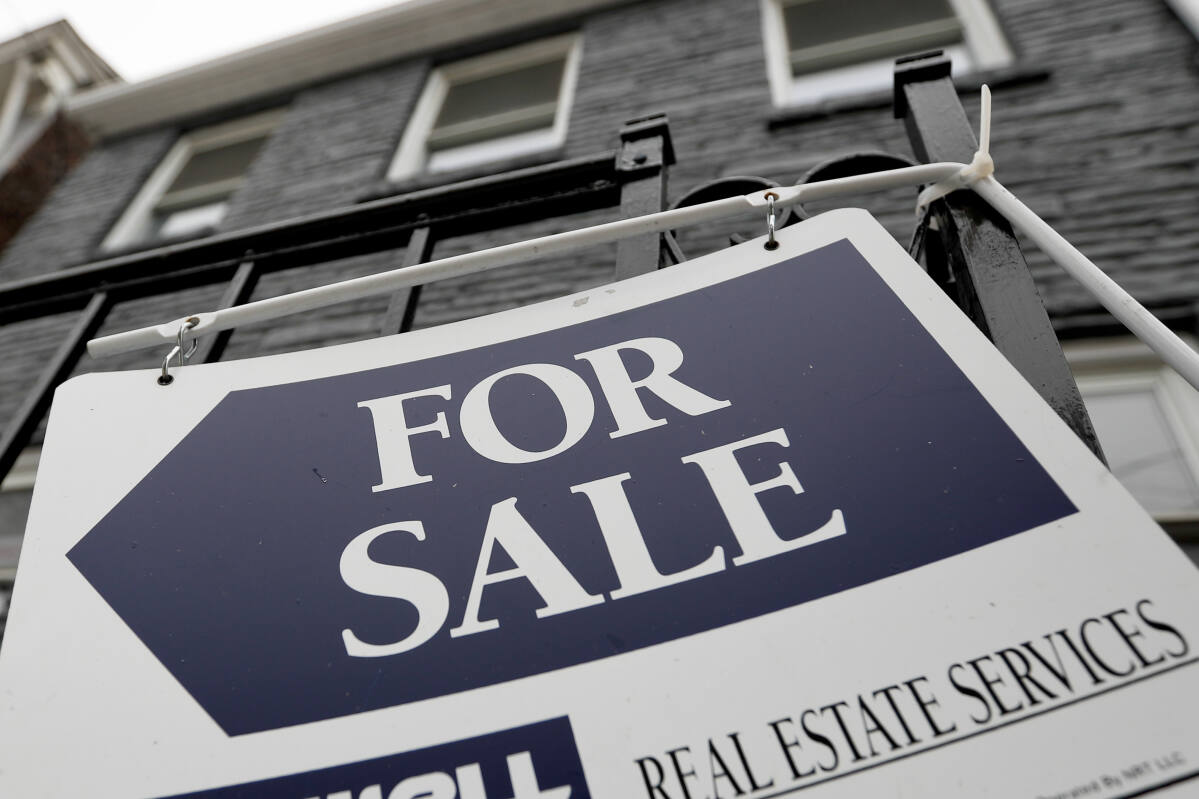 WASHINGTON (AP) — The Biden administration is looking to expand reporting requirements on all-cash real estate deals to help crack down on bad actors' use of the U.S. market to launder money made through illicit activity.
The Treasury Department was posting notice Monday seeking public comment for a potential regulation that would address what it says is a vulnerability in the real estate market.
Currently, title insurance companies in just 12 metropolitan areas are required to file reports identifying people who make all-cash purchases of residential real estate through shell companies if the transaction exceeds $300,000.
"Increasing transparency in the real estate sector will curb the ability of corrupt officials and criminals to launder the proceeds of their ill-gotten gains through the U.S. real estate market," said Himamauli Das, acting director of Treasury's Financial Crimes Enforcement Network.
Das said the move could "strengthen U.S. national security and help protect the integrity of the U.S. financial system."
The metropolitan areas currently facing reporting requirements are Boston; Chicago; Dallas-Fort Worth; Honolulu; Las Vegas; Los Angeles; Miami; New York City; San Antonio; San Diego; San Francisco; and Seattle.
The U.S. real estate market has long been viewed as a stable way station for corrupt government officials around the globe and other illicit actors looking to launder proceeds from criminal activity.
The use of shell companies by current and former world leaders, and those close to them, to purchase real estate and other assets in the U.S. and elsewhere was recently spotlighted by the International Consortium of Investigative Journalists' publication of the "Pandora Papers."
The leaked documents acquired by the consortium showed King Abdullah II of Jordan, former U.K. prime minister Tony Blair and other prominent figures used shell companies to purchase mansions, exclusive beachfront property, yachts and other assets for the past quarter-century.
The tax dodges can be legal but have spawned various proposals to enhance tax transparency and reinforce the fight against tax evasion.
The effort to push for new real estate market regulation comes as the Biden administration on Monday issued its "U.S. Strategy on Countering Corruption."
The strategy was published as President Joe Biden prepares to host the first White House Democracy Summit, a virtual gathering of leaders and civil society experts from more than 100 countries that is set to take place Thursday and Friday.
The strategy offers broad brushstrokes for confronting corruption at home and abroad. It includes calls for the U.S. government to shore up regulatory gaps, elevating anti-corruption in U.S. diplomatic efforts and bolstering the protection of civil society and members of the media, including investigative journalists, who expose corruption.
Real estate, home renovations boom during pandemic – St. Albert Today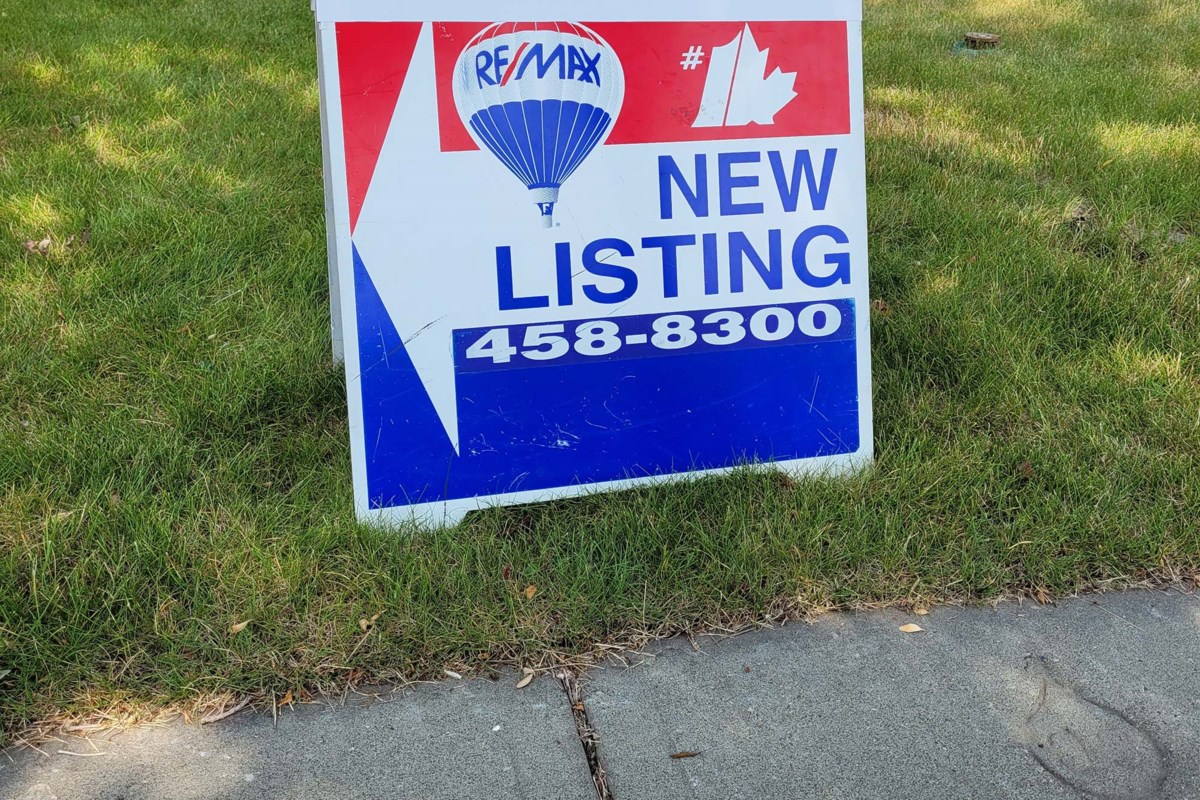 The real estate and home renovation markets have been booming since COVID-19 came and kept everyone in their home, industry experts have said.
Doris Wyatt, realtor with Re/Max Elite and Robertson Real Estate, said the last two years have been "exceptional" in the real estate market.
"The last two years, 2020 and 2021, have been very active, busy years. Inventory levels are certainly down in St. Albert as well," Wyatt said.
Buyers are flocking to the market because of the historically low interest rates, Wyatt said. First-time buyers are entering the market with lower payments and families are up-sizing their homes and taking advantage of the low rates.
"You've got a bit more buying power," Wyatt said.
St. Albert has faced a low supply of housing, Wyatt said, with new communities such as Erin Ridge North and Jensen Lakes still in the build-out phase. As low interest rates cause high demand for housing, the result is higher prices and less selection for buyers.
In St. Albert 1,100 single-family homes have been sold in 2021, year-to-date, with an average selling price of $485,100, Wyatt said. In all of 2020, there were 834 single-family homes sold in St. Albert, with an average price of $462,179.
"This equates to an approximate increase of five per cent in the average cost of a single-family home in St. Albert," Wyatt said.
Right now, inventory levels for single-family homes is low, with only 106 active single-family homes available, down from 169 at this time last year.
And while condos aren't as hot as single-family homes, they are still selling in the city.
So far in 2021 there have been 296 condos sold with an average selling price of $282,000, Wyatt said. In all of 2020 there were 221 condos sold in St. Albert with an average selling price of $253,598.
Currently there are 92 available condos for sale in St. Albert and last year at this time there were 110 for sale.
In St. Albert anything in the $450,000 to $500,000 range goes very quickly, but even homes in the higher price ranges are selling fast.
When the pandemic hit, many people who were renting felt like it was time to move into home ownership, and those who already owned were spending so much time at home many looked to move into a bigger space.
While working from the kitchen table or basement seemed like a temporary change from the pandemic, nearly two years in, some employees are realizing they may be working from home for much longer and are looking to get a comfortable office or more space to work.
Demand is so high Wyatt said multiple offers are fairly common.
"If a house is in good condition and priced according to the market, we often see multiple offers happening," Wyatt said.
Tara Borle, lead mortgage broker with Mortgage Architects, said many buyers are taking advantage of the low interest rates.
"The rates were at historical lows, which I think helped steam everyone buying these houses," Borle said.
"They've climbed up a little bit over the last few months. They're still really good, but I think the historical rates helped with people wanting to get in. We were giving out 1.59 [per cent] for a five-year lock-in rate at one point," Borle said.
Those who already own homes, Borle said, are trying to take advantage and switch their higher rates down to the lower rates, which is keeping mortgage brokers busy.
Around 60 per cent of those who come into Borle's office want to buy a new home, she said, and the remaining 40 per cent want a new rate on the mortgage of the house they already own.
On the other side, Borle said some people who have really struggled with COVID-19 financially are coming in to refinance their homes or find money to pay off credit cards.
"That's the other side that we're seeing, too, and that's a sad side," Borle said.
While the real estate market has been hot, home renovations have been booming, too.
Doug Walton, from Nest Builder, said business has increased since COVID-19, and the company has doubled the number of renovations in the community.
Walton said any contractor right now is likely booked from mid to late 2022 with such high demand for renovations.
People are spending more time at home during COVID-19 and they are feeling like they need extra space in their homes for their offices, Walton said.
"They have the extra money because they haven't been traveling, and they want to put it into their home because that's where they're spending majority of their time. So that's driven a lot of the renovation increase," Walton said.
COVID-19 has caused financial woes for many and Walton said many are still being budget conscious when they renovate their homes.
Instead of buying a new home, many are choosing to renovate their older homes instead, because they have bigger backyards and larger properties.
Supply chain is a big challenge renovators are currently facing. What used to take six to eight weeks is now taking 12 to 18 weeks, Walton said.
"We just plan accordingly and we don't start jobs until all materials have arrived," Walton said.
Overall it has been a good year for builders, Walton said.
"It's been a good year for us and we continue to work at trying to fit everybody in and keep everybody happy."