Is social media ruining sports? – Mile High Sports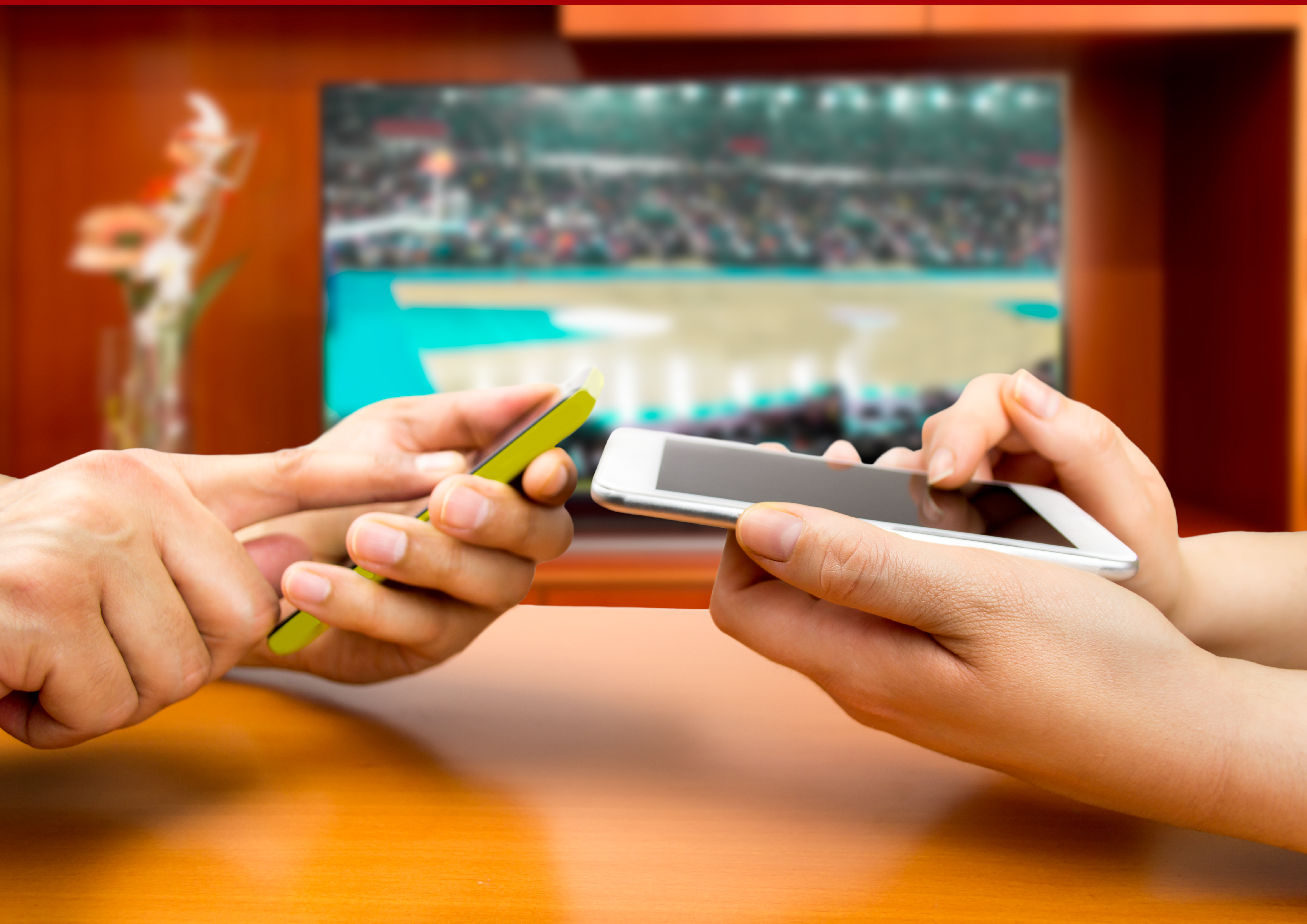 As of Tuesday morning, the Colorado Avalanche was on a seven-game win streak. The team had MacKinnon Krunch'd its way to an 8-1-1 record through the previous 10 game stretch, treating its various opponents as nothing more than cheap playthings found in sugary boxes of cereal. The cup-favored club had buried 41 goals during that run and allowed a paltry 18 in return. The he-belles of Ball Arena posted two shutouts and held the opposition to one marker on four separate occasions.
Superstars Nathan MacKinnon (four goals, six assists) and Mikko Rantanen (six goals, five assists) were on six-game point streaks, and team Captain Gabriel Landeskog (two goals, seven apples) and his-name-is Joonas Donskoi (four goals, four apples) saw their scoring stints reach five matches.
Head coach Jared Bednar and his best-in-the-league salad was in rarified air as he sat tied with Stanley Cup winning bench boss Marc Crawford for the third-most wins in franchise history with 165.
Oh and pathetic excuses for humanity, real soulless bag-of-flesh types, had run goalie prospect Hunter Miska off Twitter because they were unable to muster the basic human logic required to separate the accomplishments of a 20-8-2 sports team they purportedly enjoy supporting with what matters in reality, where the rest of us live.
These super fans, the ones that cannot stand to see a 25-year-old net minder struggle one more time as he develops in front of the eyes of the entire NHL, took to the interwebs to let their hatred and vitriol loose on the poor kid that caused them such wanton suffering.
How dare that lame-duck tendy, the one with all of six games at the top tier of the sport under his belt, allow the very threatening Ducks of Anaheim to put four pucks in his net in a must-win midseason match in March!
"I got tired of the anonymous Internet tough guys. I was getting like 20 or 30 direct messages a day, from people who never used their real names or faces probably, telling me I should find some other line of work or something," Miska told Adrian Dater.
Which brings us to the very important question of our time: Is it possible, conceivable even, that social media is ruining sports? It certainly could be argued that the transgressions go beyond grown men donning uniforms and playing silly games for large sums of sweet, sweet skrilla, but this is a sports column on a sports site and thus we'll stick to sports for the moment.
This situation with Miska is hardly the first and it won't be the last, certainly not when all the critics and experts and aficionados can find a way to mainline their anger and abhorrence and self-loathing into the minds of people not living up to their standards.
This excrement goes beyond criticism, and it's pathetic.
Remember when hockey fans cyber-bullied Maxime Comtois, the Team Canada captain at the 2019 World Junior Ice Hockey Championship, because he missed a penalty shot and Canada ultimately lost to Finland?
What are the chances you noticed that, during the 2016-17 season-that-shall-not-be-named, almost no Avalanche player was active or even casually participated in social media? Think it was just a coincidence or because the team was so bad it ultimately earned savior Cale Makar in the 2017 NHL Draft?
When asked whether social media is ruining sports by a very handsome and fit and exceptional host* of The Hockey Show—shameless plug here—on Mile High Sports Radio, Michael Russo, senior writer for The Athletic, highlighted the importance of being better as a society.
"It really bothers me. I know Hunter really well. I know his dad really well, and it just pains me," he said. "I just think that it needs to stop. We all, I think, need to be better people. Avalanche fans, the ones that did that to Hunter, I think need to look themselves in the mirror and just be better people."
Only so many people have the existential fortitude to consider whether their actions are despicable and then set out to change. At some point, the rest have to decide that they CANNOT continue to tolerate this type of behavior from people. They CANNOT sit idly by and abide the dregs of fandom (or society) lowering the bar for decency because they refuse to keep their ugliness to themselves.
Running a prospect off social media because he isn't performing to the standards of a team with high expectations is unacceptable and should have no place in fandom. You want to bemoan and belittle and voice frustrations, go do it in your echo chamber. Don't want to support mediocrity, say so with your wallet.
There's no need to literally seek out the person you're unhappy with. It's cowardly, could serve to be more of a detriment to your team, and will only fill that void inside you for so long.
*This view is explicitly that of the writer and not of Mile High Sports or hockey fans in general.
Media Advisory: Premier Furey, Minister Coady and Minister Haggie to Announce Mandatory Vaccination Policy – News Releases – Government of Newfoundland and Labrador
The Honourable Andrew Furey, Premier of Newfoundland and Labrador, the Honourable Siobhan Coady, Deputy Premier and President of Treasury Board, and the Honourable John Haggie, Minister of Health and Community Services, will announce the province's mandatory vaccination policy today (Friday, October 15) at 1:00 p.m. at the Media Centre, East Block, Confederation Building.
The event will be live-streamed on the Government of Newfoundland and Labrador's Facebook and YouTube accounts. Media covering the announcement will have the opportunity to join in person in the media centre or by teleconference. Media planning to attend this event should register with Jillian Hood (jillianhood@gov.nl.ca) by 11:00 a.m.
Technical Briefing
Prior to the event, a technical briefing for media will be held at 12:00 p.m.
Media attending the briefing will have the opportunity to join in person in the media centre or by teleconference. Media who wish to participate in the technical briefing should RSVP to Jillian Hood (jillianhood@gov.nl.ca), who will provide the details and the required information.
Media must join the teleconference at 11:45 a.m. (NST) to be included on the call. For sound quality purposes, registered media are asked to use a land line if at all possible.
-30-
Media contacts
Meghan McCabe
Office of the Premier
709-729-3960
meghanmccabe@gov.nl.ca
Victoria Barbour
Treasury Board Secretariat
709-729-4087
victoriabarbour@gov.nl.ca
Lesley Clarke
Health and Community Services
709-729-6986, 699-2910
lesleyclarke@gov.nl.ca
In 2022 Mobile Will Replace Direct Mail As The Top Local Media Advertising Platform – Forbes
In yet another sign that marketers are allocating more of the ad budget to digital media. In 2022, BIA projects for the first time, in the local marketplace, more ad dollars will be allocated to mobile than any other medium including direct mail.
As the ad marketplace continues to recover post-pandemic, BIA forecasts local media ad spend to total $161.5 billion, a year-over-year increase of 10.1%. In 2022, BIA still expects more ad dollars will be spent on traditional media ($84.6billion) than will digital media ($76.8 billion). Although BIA forecasts local digital ad spend to exceed local traditional media in 2023. The digital duopoly of Google ($26.8 billion) and Facebook ($14.3 billion) is projected to account for slightly over half of all digital ad dollars spent locally next year. In addition, with mid-term elections set for November 2022, BIA expects $7.5 billion in total political ad spend.
Next year local ad spend for mobile is expected to reach $34.0 billion, accounting for 21% of all ad dollars. Direct Mail, which had been the leader in local ad spend for many years, is expected to total $33.4 billion (20.7%) in ad spend. BIA ad spend forecast for PC/laptop is forecast at $27.5 billion (17.1%). Local advertisers are projected to allocate $21.0 billion in 2022 (13.0%) for television. Rounding out the top five will be local radio at $12.7 billion (7.9%).
When local television ad spend is broken out, BIA projects terrestrial TV to garner $19.3 billion in ad dollars next year and an additional $1.7 billion being allocated toward digital. Overall, local television ad revenue will have a strong year-over-year increase of 26.5%. Helping to drive the growth for local TV will be the political dollars. BIA estimates that local broadcast TV will total $3.4 billion next year in political ad dollars, making it the largest product category for the medium.
Similarly, for local radio, a large majority of ad dollars are expected to be allocated to over-the-air ($11.0 billion) with $1.7 billion going to digital. Radio, which doesn't get the political ad dollars that television receives, will still benefit as more employees commute to and from work.
In a press release Rick Ducey, managing director of BIA Advisory Services, points to four reasons why mobile has surpassed direct mail and is expected to be the top advertising medium in 2022 and beyond:
· COVID's impact on consumer's increased time spent with mobile and other digital media making digital the place to find and target consumers.
· Digital's overall momentum in winning more revenue share of media time from traditional media.
· The rise of virtual consumer channels like delivery, curbside pickup and e-commerce in top categories like retail, restaurants, CPG where physical channels like retail store visits decline.
· Greater consumer acceptance and use of virtual and e-commerce channels.
The growth in mobile ad spend has been driven by the change in media habits begun during the pandemic. eMarketer recently released a report that said mobile now accounts for one-third of all screen time every day. In 2021 daily time spent with mobile (non-voice) is expected to average 4 hours and 23 minutes, compared to 3 hours and 45 minutes in 2019. eMarketer expects mobile usage to increase by six minutes in both 2022 and 2023. In addition, time spent with mobile will account for over half (54.8%) of the nearly eight hours U.S. adults spend daily with digital media.
Within mobile, smartphone usage is the largest. The daily time spent with smartphones is expected to reach three hours and ten minutes in 2021, compared to 2 hours and 34 minutes in 2019. Smart phones usage now accounts for nearly one-quarter of total media time spent. Among the reasons cited for the leap in smartphone usage has been social media consumption led by TikTok, podcasting, gaming and shopping.
Among the results from Mary Meeker's latest annual Internet Trends report is that mobile has become the first screen. Meeker also noted that nowadays three-quarters of web users regularly shop online with younger age groups more likely to use a mobile device for e-commerce.
Additionally, with the roll-out of the high-speed 5G, viewing to streaming video on mobile devices is expected to increase.
BIA expects mobile will continue to generate the most local ad dollars of any platform in the upcoming years.
FSJ RCMP responds to social media post | Energeticcity.ca – Local news from Northeast BC – Energeticcity.ca
Constable Chad Neustaeter, Media Relations Officer for Fort St. John RCMP, says it would be appropriate to describe what was actually occurring. He says this same individual has been arrested for Mischief, Loss of Enjoyment to Property after the property owner reported the individual for busking, panhandling and making customers feel uncomfortable in late September.
The business owner knew the man had a court condition not to attend the property, and knowing the individual was breaching conditions of his release, called police.
"In this instance, a new frontline police officer to Fort St John was given the opportunity to work through the investigation process and was conducting police checks to determine if there were in fact conditions and what those conditions were in order to make an educated decision that was in everyone's best interest," said Neustaeter.
The author of the social media post asked the question 'what are we paying them for?' Neustaeter says officers were conducting a full investigation on behalf of the complainant.
"During the investigation, the man was apologetic to police. The lead investigating officer exercised discretion and released the man who said he would leave. The business was updated accordingly and were satisfied with the actions of police."
Neustaeter says there is often more than meets the eye of the public when it comes to policing.
"In this case, the public also did not get a chance to see the conclusion when the man walked away and the business owner was satisfied."