'It's as if a bomb has gone off in our economy' – Wealth Professional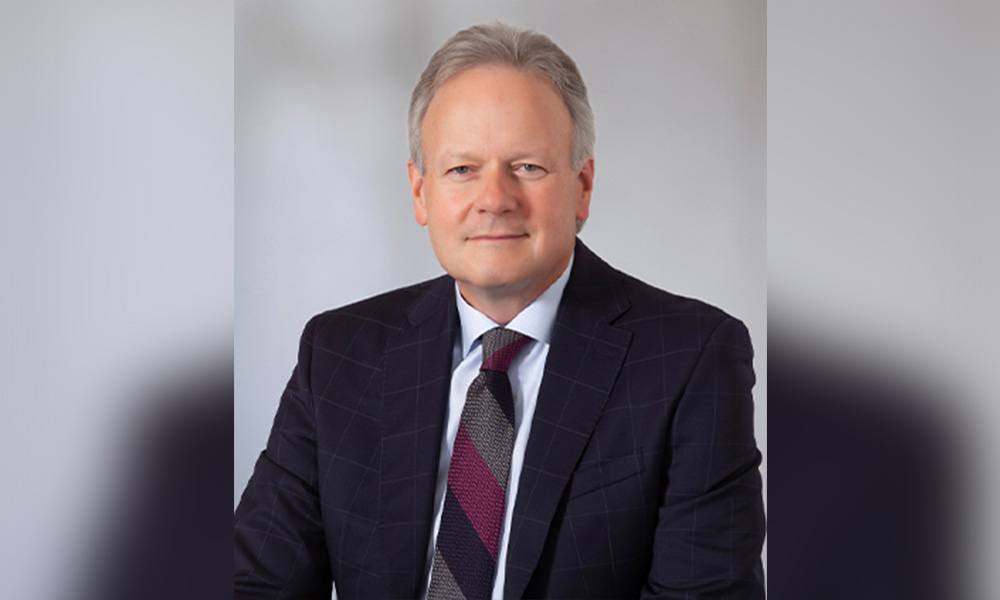 Low interest rates mean government revenues will grow faster than interest payments and help the debt burden. However, Poloz said the way governments spend this money during the fiscal expansion will affect the sustainability of the debt, creating a balancing act between investing in infrastructure and increasing the labour force, and printing money to create inflation.
Poloz said: "We have what looks like an inflationary policy today. But that's only because it must counter a huge deflationary shock. It's as if a bomb has gone off in our economy and a gigantic crater has opened up in front of us. The question is, how do we move forward?
"One way would be to walk down into the crater, cross it and walk up the other side. That's a process that could take years and would amount to what we did during the Great Depression of the 1930s. Now, instead, central banks have filled the crater up with liquidity, meaning we can row our boats to the other side.
"At the moment, it takes an inflationary policy to counteract deflationary forces and the future depends on the balance between the two."
Unsurprisingly, Poloz believes central banks will get this transition right but he warned there are multiple scenarios where things could go wrong. The biggest risk is politics; Governments have an incentive to inflate and, in turn, highly indebted households have an incentive to vote for it. Populism, therefore, carries a risk, especially as it's often driven by widening imbalances in income distribution.
Canadian dollar rises as investors weigh U.S. stimulus prospects
TORONTO (Reuters) – The Canadian dollar edged higher against its U.S. counterpart on Monday as investors weighed the prospect of additional U.S. economic stimulus, with the currency steadying after a large decline on Friday.
The loonie was trading 0.1% higher at 1.2717 to the greenback, or 78.63 U.S. cents, having traded in a range of 1.2687 to 1.2736.
On Friday, the Canadian currency weakened 0.8%, its biggest decline in nearly three months, as new COVID-19 restrictions in China weighed on oil prices. Oil is one of Canada's major exports.
U.S. crude prices dipped 0.2% to $52.15 a barrel on Monday as worries about demand due to renewed lockdowns competed with support from U.S. stimulus plans.
Officials in President Joe Biden's administration tried to head off Republican concerns that his $1.9 trillion pandemic relief proposal was too expensive on a Sunday call with Republican and Democratic lawmakers.
Biden and Canadian Prime Minister Justin Trudeau agreed to meet next month, the prime minister's office said on Friday following a call between the two leaders in which they vowed to join forces to combat the pandemic in North America.
Canadian government bond yields were lower across a flatter curve in sympathy with U.S. Treasuries. The 10-year eased 2.1 basis points to 0.825%, extending a pullback from a 10-month high on Thursday at 0.892%.
Canada's GDP data for November is due on Friday, which could help guide interest rate expectations.
Last week, the Bank of Canada held its key overnight interest rate at 0.25%, saying the arrival of a COVID-19 vaccine and stronger foreign demand is brightening the outlook for the Canadian economy in the medium term.
(Reporting by Fergal Smith; Editing by Paul Simao)
Canada worried by Biden's 'Buy American' plans, will make issue a priority
OTTAWA (Reuters) – Canada is worried by U.S. President Joe Biden's plans for a "Buy American" program to boost domestic industry and it will be a priority for talks with the new administration, Finance Minister Chrystia Freeland said on Monday.
The two neighbors have highly integrated economies as well as one of the world's largest bilateral trading relationshipsand Canada fears its firms could lose out if U.S. procurement rules are tightened.
Biden is expected to sign an executive order later on Monday to increase domestic manufacturing and close loopholes in existing provisions, which structure the $600 billion in goods and services the federal government buys each year.
"I am concerned. We are always concerned by 'Buy American' … for sure that is going to be an issue very very high on our agenda in our work with the Biden administration," Freeland told reporters.
Canadian governments have had to deal with 'Buy American' provisions from previous U.S. governments only to discover "the devil is very often in the details," she added.
"We find we are very often able to explain to our American partners that trade is in the mutual interests of Canadians and of Americans," she said.
Biden's first conversation with a foreign leader last Friday was with Canadian Prime Minister Justin Trudeau, who raised the "Buy American" issue and urged the President to "avoid unintended consequences that can hurt both countries," a Canadian government source said.
(Reporting by David Ljunggren; Editing by Chris Reese and Paul Simao)
Opinion: Plant protein beckons as a key component of economic diversity – Calgary Herald
Article content continued
Alberta can add value through processing to many of our crops — fractionating the plants into ingredients such as protein, starch and fibre that will then be exported or further developed locally into commercial products for food, beverages, pharmaceuticals, nutraceuticals, cosmetics, pet food or livestock feed.
Take peas alone: if we process 35 per cent of the average pea crop grown in Alberta, it will add an additional $1 billion annually to the provincial economy compared to just exporting the crop as a bulk commodity.
But there is growing competition globally in plant-ingredient processing and there is already disparity within the Prairie provinces.
In Western Canada, $1 billion has been invested into protein processing plants in the past few years. However, Alberta has not yet announced a single commercial facility that extracts pea protein, even though our farmers grow nearly half of the field peas in the West. Every tonne is exported.
Alberta is at risk of letting this moment pass us by while others move ahead decisively.
What needs to happen?
First, and most importantly, the provincial government must make the plant-ingredient processing sector one of its top priorities.
Developing a plan is key. Elected officials and bureaucrats at all levels need to demonstrate a depth of knowledge — publicly and in private negotiations — backed with a clear strategy and a true commitment. Premier Jason Kenney and Agriculture and Forestry Minister Devin Dreeshen have said agriculture will drive economic recovery and have allocated funds for investing in value-added processing. Focusing on a cohesive plant-based strategy and making it a government priority will ensure we seize this realistic chance to diversify.