'I've been hooked ever since': The complicated art of change ringing – CBC.ca
Michael Connidis leads the way up a narrow chamber to a place many get to hear, but not see.
"This is the belfry in the church tower," he says, with his arms stretched out pointing to eight massive bells that are hung mouth up, ready to be pulled by ropes that hang below.
The bells are over 100 years old and were mounted at the Our Lady of the Holy Rosary Cathedral at Dunsmuir and Richards streets for the centuries-old art of change ringing.
"I just love it," said Connidis, who is with the Vancouver Society of Change Ringers.
The practice dates back to 17th century England, where there are still thousands of churches with change-ringing bells. Here in Canada, there are seven, including three in B.C.
Several times a week a small but devoted group of bell ringers gather in the ringing chamber to practise. They will also be ringing the bells this Christmas Eve and on New Year's Eve.
Most of them aren't churchgoers, but are attracted to the complicated process of sounding the bells.
As The North American Guild of Change Ringers puts it on their website, "Change ringing is a team sport, a highly co-ordinated musical performance, an antique art, and a demanding exercise that involves a group of people ringing rhythmically a set of tuned bells through a series of changing sequences that are determined by mathematical principles and executed according to learned patterns."
Connidis came to the art form by chance. He was walking past the church one day when he heard the bells and looked up to find people pulling on the ropes in the tower.
"I've been hooked ever since…. I can't describe how it just grabbed me," he said.
You can catch the bells ring at the Our Lady of the Holy Rosary Cathedral on Dunsmuir and Richards streets in downtown Vancouver on the following days and times:
Christmas Eve – Tuesday, Dec. 24 from 10:25 p.m. until 11 p.m.
New Year's Eve – Tuesday, Dec. 31 from 11:25 to midnight.
Johanna Vandenberg, 24, was intrigued to learn more after reading a mystery novel set in a bell tower. After that it took three months of practice until she was able to ring a bell on her own.
"I like the challenge. I like learning new stuff all the time and trying to be better at these kind of things and I just love the sound of bells," she said.
While the bells are heavy — the heaviest weighs the same as a Volkswagen Beetle — ringing them is not a physically taxing job if you do it properly.
"I've rung with someone in [their] 90s, I've rung with people who are in wheelchairs, I've rung with people who are blind. So you can do it. It's not a matter of strength but matter of finesse," said Connidis.
Change-ringing is more math than music.
Ringers have to memorize the sequence of how the bells are rung from what's called the book of methods. And there are thousands of possibilities or permutations.
"They weave back and forth. You learn the method by learning the pattern itself and then you have to learn where you start on that pattern on each individual bell," said Connidis, pointing to the equivalent of a music sheet.
It requires teamwork and unwavering concentration, which is why there are three golden rules when you're in the ringing chamber.
"The first is when we are ringing please don't talk," said Connidis.
The second is when you're sitting down keep both feet on the ground.
"These ropes are potentially hazardous, they can catch you on your feet or ankles and flip you upside down pretty quickly, and it has happened," he said.
The third rule is to not touch any of the ropes, unless you're invited to do so.
But the folks at the Vancouver Change Ringers Society are very welcoming and are always looking for volunteers to keep the tradition alive.
Buffys awards returns to celebrate arts and culture scene of Fort McMurray Wood Buffalo – Fort McMurray Today
Article content
It was a throwback to the golden age of cinema for the 2021 Wood Buffalo Excellence in Arts Awards, known as the Buffys, as the pre-recorded show streamed online on Saturday night.
The Buffys give the local arts community a chance to come together and celebrate their work. This year's theme was Midnight in Technicolor, and featured performances that ranged from dance, music, comedy, spoken word poetry and theatre.
The theme was based on the technicolor movement in film, which was known for its bright, bold and saturated colours. Bridging the show were sketches that followed hosts Hue Slider and Nat Valens, played respectively by Timothy Heggie Helen Killorn, and Luma the Technicolor cat, voiced by puppeteer Brandon Folmer.
The pandemic kept the awards online for a second year, with small viewing parties held around the municipality. Last year's Buffys had more than 14,000 unique viewers from streaming and traditional media. Will Collins, communications manager for Arts Council Wood Buffalo (ACWB), believes this year will eclipse that number.
"It's a very special event because it brings the entire community together through art," said Collins. "Typically these artists don't work together. The Buffys is really a celebration of all these different artists but is also an opportunity for everyone to work together on a collaborative project."
The physical awards are also works of art. Created this year by Michelle Ploughman, also known as Saltwater Potter, 14 individualized vases were made for each award category. The design for the awards was inspired by the boreal forest.
Article content
The awards also honoured the legacy of the late Joey Delusong, a local musician who died in 2015, with a posthumous lifetime achievement award. Known on stage as Joey D, Delusong was known across the community for his ability to inspire musicians through his songwriting and performances.
"He just had a really special energy about him that was about bringing people together through a positive attitude," said Collins. "And he had, for lack of a better term, no shame. He would go up and really have a blast."
Other award recipients included Andrew Pottie for Arts Champion, Matthew Lorenz for Media Arts, Amy Keller-Rempp for Indigenous Arts and Theatre; Just Because for Performing Arts. Diya Hiltz, who received the Rising Star award for her musical theatre and classical singing performances, said in the broadcast that there are countless reasons why the arts are important.
"One of the main reasons being art is so unique and different for everyone," said Hiltz. "No one's form of art looks the same, no one's voice sounds the same. I think that's why it's so special and can truly inspire individuals to do great things with their lives."
Cathy Larson, a music teacher in the Fort McMurray Catholic Schools Division, received the award for Arts Education. Larson said in the broadcast that her students were a big component of her love for music.
"What I'm inspired by is the students I teach every day," said Larson. "They inspire me to be the best I can be as a teacher and provide the best environment I can for them."
Award recipients:
Arts Administration: Diane Schuldt-Zundel
Arts Champion: Andrew Pottie
Arts Education: Cathy Larson
Craft: Simon Budd
Creative Collaboration: Land Acknowledgement Video by Wood Buffalo 2023 Arctic Winter Games
Dance: Hanna LeVoir
Indigenous Arts: Amy Keller-Rempp
Lifetime Achievement: Joey Delusong (Joey D)
Literary Arts: NorthWord Magazine
Media Arts: Matthew Lorenz
Music (Ken Flaherty Music Award): Shantelle Davidson
Performing Arts: Theatre; Just Because
Rising Star: Diya Hiltz
Visual Arts: Rob Hickey
Let's Art Teen returns to Cultural Centre – Energeticcity.ca
The Let's Art program received a $2,000 donation from the Rotary Club of Fort St. John last year. The donation covered 100 hours of arts instruction offered at the North Peace Cultural Centre.
Registration is required for the program, which can be done by calling the NPCC at 250-785-1992 or emailing reception@npcc.bc.ca.
The program is also offered for kids aged six to 12, however, the 2021 session took place in March.
Art Beat: It's Art Crawl weekend – Coast Reporter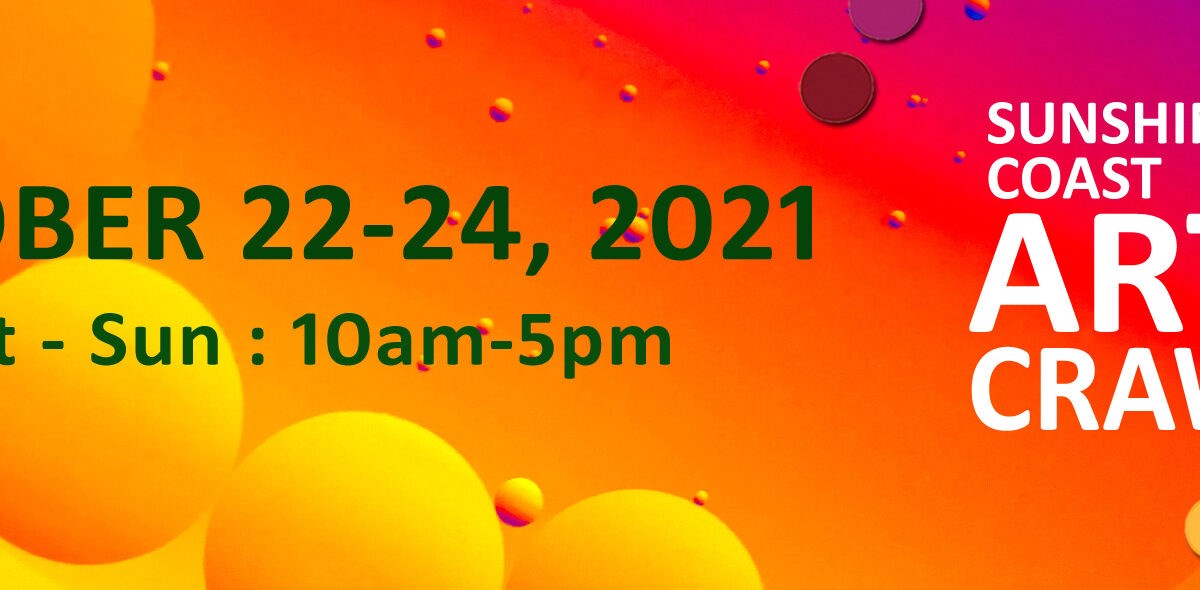 The 2021 Sunshine Coast Art Crawl kicks off Friday, Oct. 22 at 10 a.m., with 164 venues open to visitors until 5 p.m. all three days, through Sunday. And at 10 of those venues (as of press time), Friday evening from 7 to 9 p.m. will also be a time for celebration. Most of the partying is at Gibsons venues, but Redecor + Design (venue #111) on Cowrie Street in Sechelt will also be open, as are Halfmoon Bay venues The Mink Farm Gallery (#146), and Kito Tosetti (#147). Details are at the "Friday Night Parties" link at sunshinecoastartcrawl.com.
Art of Healing
The Sechelt Hospital Foundation's Art of Healing campaign holds its Gala on Saturday, Oct. 23 at the Sunshine Coast Botanical Garden (venue #126). That's where 36 works donated by some great local artists are on display and will be distributed in an exclusive online raffle draw to 36 ticketholders. All visitors to the exhibit can also bid on auction packages, and purchase raffle tickets for the grand travel prizes, among them a grand prize of a trip for two to Venice or any other European destination.
Sechelt Arts Festival
It's also the final weekend of the Sechelt Arts Festival, with the premiere of the play, Voices, at Raven's Cry Theatre. There will be three performances, Friday night, Oct. 22, Saturday night, and a Sunday matinee. The visual art and heritage canoe displays at Seaside Centre become Art Crawl venue #115. Poet Valerie Mason-John speaks in a free event (registration required) at Raven's Cry on Saturday at 11:30 a.m. And your last chance to add your touch to the Paintillio mural at Trail Bay Centre will also be on Saturday, until 4 p.m. Info and tickets at the festival website.
New writers' group
The Sunshine Coast Writers and Editors Society is holding its first meeting on Friday, Oct. 22 at 7 p.m., via Zoom. The society's purpose is "to serve writers, editors and groups on the Sunshine Coast to grow and develop their skills, as well as support other writers' groups and events in the province and across Canada," and "to hold events and launch projects to highlight the incredible talent that exists on the Coast." Contact Cathalynn Cindy Labonte-Smith at 604-724-3534 for a Zoom link.
Meet the author
Writer Jennie Tschoban will be signing copies of her funny and touching memoir, Tales & Lies My Baba Told Me, on Saturday, Oct. 23, from 1 to 3 p.m. at Daffadowndilly Boutique & Gallery, on Marine Drive in Gibsons.
Meet the artists
On Sunday, Oct. 24 starting at 2 p.m., Jennifer Bryant and Jennifer Ireland will talk about their new exhibit, Matters of Scale, on now at the Sunshine Coast Arts Council's Doris Crowston Gallery in Sechelt.
Live Music
The band Astral Motion bring their blend of originals and classics to Roberts Creek Legion on Friday, Oct. 22 at 7 p.m. On Saturday, Oct. 23 at the Creek Legion, Vancouver acoustic band Farmteam start their sets at 7:30 p.m.
The Locals play the Turf Stage at Tapworks in Gibsons on Saturday, Oct. 23, 2:30 to 4:30 p.m. On Wednesday, Oct. 27, Vancouver singer-songwriter Eamon McGrath plays Tapworks at 8 p.m.
At the Gibsons Legion on Saturday, Oct. 23, Poppa Greg and the band kick things off at 7:30 p.m.
At the Clubhouse Restaurant in Pender Harbour, catch Half Cut and the Slackers on Sunday, Oct. 24, from 2 to 5 p.m.