Just the stats! 2019 Revelstoke real estate numbers summary – Revelstoke Mountaineer
This article first appeared in print in the January 2020 issue of Revelstoke Mountaineer Magazine.
---
Each quarter, Emily Beaumont reviews Revelstoke real estate statistics for our Just the Stats! column. This quarter, she has reviewed the 2019 statistics, minus the last couple weeks of the year due to our press deadline.
---
Winter has once again arrived in our snow globe town of Revelstoke and the real estate market remains active.
As of mid-December, there are 91 Single Family Residential sales compared to 94 in 2018.
In 2019, 61 sales were in in the $400,000 to $700,000 range, 15 were under $400,000 and 15 above $700,000.
The average sale price for a single-family residential home in 2019 was $567,000 compared to $538,000 in 2018.
There was an increase in the overall sales volume by 2%. The number of sales is down, but the prices are just slightly up.
The average number of days on market for 2019 is down to 70 from 89 in 2018. Sellers are updating listing prices and the demand for single-family homes remains strong.
Land only sales are up, with 56 sales in 2019 compared to just 31 sales in 2018.
The average sale price for land is also up, at $251,000 compared to $193,000 in 2018.
The average days-on-market-to-sell was 110, compared to 68 days in 2018. Prices are higher, which accounts for the additional time to sell, but there remains a strong demand for single family lots.
2020 will be an exciting year with plans for new subdivisions, homes and townhomes.
Wishing everyone the magic of the season from the team at Royal LePage Revelstoke!
Why It Might Not be right To Buy Bridgemarq Real Estate Services Inc. (TSE:BRE)
Bridgemarq Real Estate Services Inc. (TSE:BRE) stock is about to trade ex-dividend in 4 days time. You will need to purchase shares before the 30th of January to receive the dividend, which will be paid on the 28th of February.
Bridgemarq Real Estate Services's next dividend payment will be CA$0.11 per share. Last year, in total, the company distributed CA$1.35 to shareholders. Calculating the last year's worth of payments shows that Bridgemarq Real Estate Services has a trailing yield of 8.8% on the current share price of CA$15.27. If you buy this business for its dividend, you should have an idea of whether Bridgemarq Real Estate Services's dividend is reliable and sustainable. We need to see whether the dividend is covered by earnings and if it's growing.
Check out our latest analysis for Bridgemarq Real Estate Services
Dividends are typically paid from company earnings. If a company pays more in dividends than it earned in profit, then the dividend could be unsustainable. Bridgemarq Real Estate Services distributed an unsustainably high 120% of its profit as dividends to shareholders last year. Without more sustainable payment behaviour, the dividend looks precarious. That said, even highly profitable companies sometimes might not generate enough cash to pay the dividend, which is why we should always check if the dividend is covered by cash flow. The company paid out 104% of its free cash flow over the last year, which we think is outside the ideal range for most businesses. Cash flows are usually much more volatile than earnings, so this could be a temporary effect – but we'd generally want look more closely here.
Cash is slightly more important than profit from a dividend perspective, but given Bridgemarq Real Estate Services's payouts were not well covered by either earnings or cash flow, we would be concerned about the sustainability of this dividend.
Click here to see how much of its profit Bridgemarq Real Estate Services paid out over the last 12 months.
Have Earnings And Dividends Been Growing?
Stocks in companies that generate sustainable earnings growth often make the best dividend prospects, as it is easier to lift the dividend when earnings are rising. If earnings decline and the company is forced to cut its dividend, investors could watch the value of their investment go up in smoke. It's encouraging to see Bridgemarq Real Estate Services has grown its earnings rapidly, up 64% a year for the past five years. Bridgemarq Real Estate Services's dividend was not well covered by earnings, although at least its earnings per share are growing quickly. Fast-growing businesses normally need to reinvest most of their earnings in order to maintain growth, so we'd suspect that either earnings growth will slow or the dividend may not be increased for a while.
Many investors will assess a company's dividend performance by evaluating how much the dividend payments have changed over time. Bridgemarq Real Estate Services's dividend payments are effectively flat on where they were ten years ago.
To Sum It Up
Is Bridgemarq Real Estate Services an attractive dividend stock, or better left on the shelf? While it's nice to see earnings per share growing, we're curious about how Bridgemarq Real Estate Services intends to continue growing, or maintain the dividend in a downturn given that it's paying out such a high percentage of its earnings and cashflow. It's not that we think Bridgemarq Real Estate Services is a bad company, but these characteristics don't generally lead to outstanding dividend performance.
Want to learn more about Bridgemarq Real Estate Services's dividend performance? Check out this visualisation of its historical revenue and earnings growth.
If you're in the market for dividend stocks, we recommend checking our list of top dividend stocks with a greater than 2% yield and an upcoming dividend.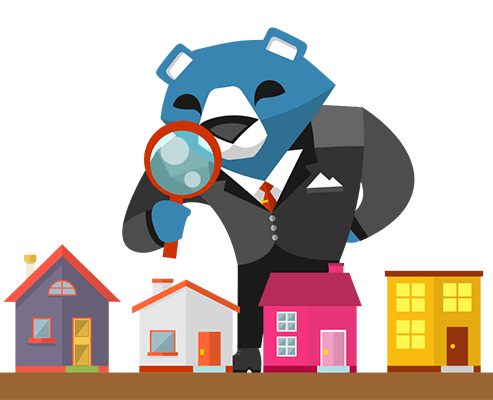 The easiest way to discover new investment ideas
Save hours of research when discovering your next investment with Simply Wall St. Looking for companies potentially undervalued based on their future cash flows? Or maybe you're looking for sustainable dividend payers or high growth potential stocks. Customise your search to easily find new investment opportunities that match your investment goals. And the best thing about it? It's FREE. Click here to learn more.
The US Federal Reserve Has Canadian Real Estate Back In Bubble Territory – Better Dwelling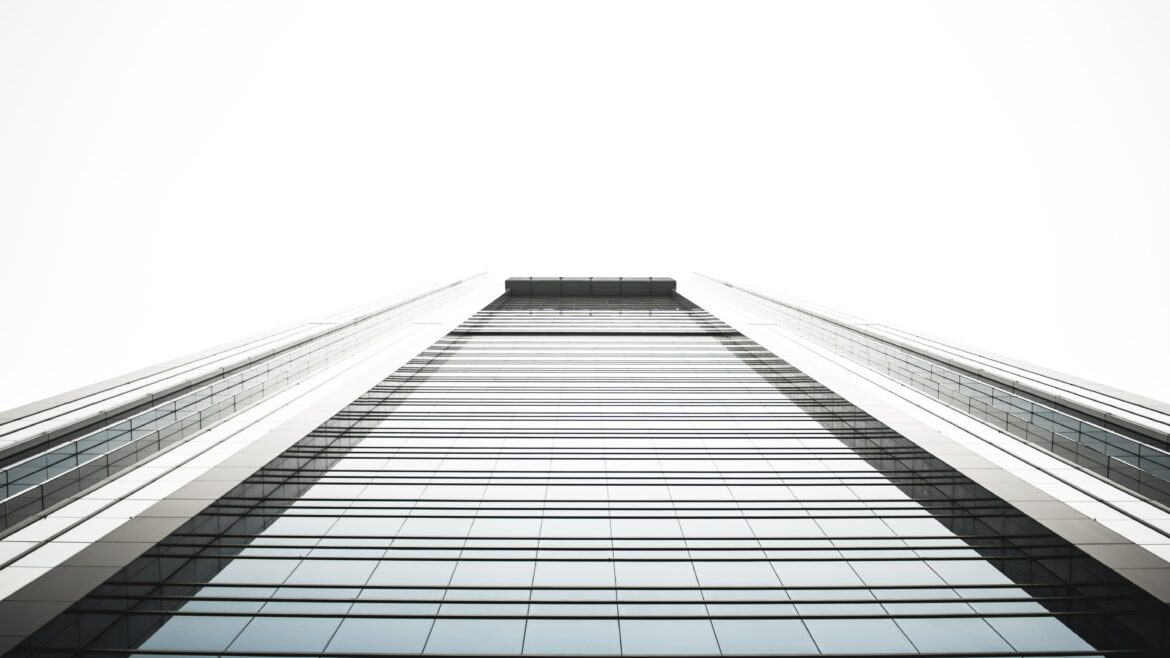 Canadian real estate buyers are still feeling exuberant about the market. The US Federal Reserve Bank of Dallas' (Dallas Fed) exuberance indicator shows expectations are still high in Q3 2019. The index measures explosive price growth, that's detached from fundamentals. Expectations are much lower than they were in 2017, but are still above critical levels.
Exuberance Index
The exuberance index is the tool the US Federal Reserve developed to track housing bubbles. The indicator measures buying behavior in contrast to income developments, and looks for explosive dynamics. That's what econo-nerds call unusually fast rising prices. A rapid increase in price is usually due to emotion, which is a detachment from fundamentals.
Emotional premiums tend to not stick around very long, since they're volatile. Events such as policy, recession, or employment can quickly deflate expectations. As a result, when buyers are grounded in reality by one of these events, the premiums can disappear. This is more commonly referred to as a correction or crash, depending on how fast it happens.
Efthymios Pavlidis and the Dallas Fed developed an index to track exuberance. They publish two sets of numbers – an exuberance indicator, and a threshold value. If the indicator rises above the 95% critical threshold value, buyers are acting exuberant. If the indicator stays above the threshold for more than 5 quarters, the market is said to be exuberant. It's complicated, but not at the same time.
Canadian Real Estate Buyer Exuberance Is Back
Canadian real estate buyer expectations have cooled down, but they're still elevated. The Dallas Fed has buyers in Q3 2019 at a level 3.1% lower than the previous quarter. The most recent quarter is also reading 12.6% lower than the same quarter last year. The only quarter lower in the past few years, was in the beginning of last year – when the market was cooling down. That was very brief.
Canadian Real Estate Buyer Exuberance
An index of exuberance Canadian real estate buyers are demonstrating, in relation to pricing fundamentals.
Source: Federal Reserve Bank of Dallas, Better Dwelling.
Exuberance is much lower than it was at the recent peak, but it's still very high. The indicator has fallen 63.2% from the most recent peak in Q2 2017. If you consider the Q1 2019 drop below the threshold a blip, this is the 19th quarter of exuberance. Remember, the market is declared exuberant after 5 consecutive months above.
Confused? That's because the Canadian real estate market is very confusing right now. After twelve consecutive months of rapid price acceleration, expectations lowered for a quarter. Literally 4 days after that quarter ended, Canada announced a policy reigniting enthusiasm. The size of the program is small, but the message is big – the government will try to bolster prices. If 12 quarters of exuberance set the prices they're willing to try and preserve, what's another few quarters?
Like this post? Like us on Facebook for the next one in your feed.
US Real Estate Getting Hot
(New York)
After about three years of being a laggard and worrying investors that a recession may be coming, US real estate looks to be turning the corner. Not only have home sales been rising, but new mortgage data looks very encouraging. Home lenders extended $2.4 tn in new home loans last year, the most since 2006. That figure is a whopping 46% increase from 2018. One economist from Freddie Mac described the situation bluntly, saying "When a large and cyclical part of the economy—housing—is starting to improve, it's a good sign for the economy at large".
---