Kalkine Media explores five TSX real estate stocks to watch in Q4 – Kalkine Media
A real estate is a common form of investment compared to all the other assets. Homeownership is also a kind of real estate investment. Every investor in the real estate sector has a different definition for their investments. But there are three things that are common to every investor i.e., risk, growth prospects, and dividends.
While investing, shift your focus to other essential factors such as company valuations and external market forces as well. Without considering all the factors, it can be difficult to gauge the growth potential of the stock.
Rising interest rates and increasing inflation have raised investor concerns. Hence, make your investments safe and pave way for lower risk and healthy returns.
Now, let us look at five real estate stocks to get a clear picture of their recent performances:
[embedded content]



FirstService Corporation (TSX: FSV)
FirstService Corp operates two business segments-FirstService Residential and FirstService Brands. FirstService Residential manages low-rise and medium condominiums, co-operatives, and residential communities and is a major contributor to the company's revenue. FirstService Brands is engaged in providing property services. The customer segments under FirstService Brands are commercial as well as residential.
For the second quarter, ending June 30, 2022, FirstService Corporation's revenue was reported at US$ 930.7 million compared to US$ 831.6 million in the year-ago quarter. The Q2 2022 adjusted EBITDA too witnessed an increase to US$ 91.3 million from US$ 89.9 million for the same comparative period in 2021.
On the other hand, there was a decrease in the net earnings which were noted at US$ 40,506 million from US$ 44,020 million in the same quarter the previous year.
The quarterly dividend announced by FirstService Corporation was US$ 0.203 per share. It has an EPS (earnings per share) of US$ 3.60.
Canadian Apartment Properties Real Estate Investment Trust (TSX: CAR.UN)
Canadian Apartment Properties Real Estate Investment Trust, or CAPREIT, is basically engaged in the leasing and acquisition of multiunit residential rental properties and is a real estate investment trust. The company's properties include townhouses and apartments. These properties are located across urban areas of Canada.
In the quarter that ended June 30, 2022, the total operating revenue of CAPREIT was posted at C$ 251.69 million as against C$ 228.85 million for the same time of the previous year.
The monthly dividend by the company was reported at C$ 0.121 per share and its five-year dividend growth was noted at 2.48 per cent.
Colliers International Group Inc. (TSX: CIGI)
Colliers International Group Inc. is an investment firm with its presence in over 60 countries. It also provides real estate services to maximize the value of the property for investors, occupiers, and developers.
The revenue of Colliers International Group for the second quarter of fiscal 2022, was reported at US$ 1,127.8 million versus US$ 946 million in the same quarter the previous year.
The adjusted EBTDA witnessed an increase and was noted at US$ 161.3 million compared to US$ 136.6 million. While the Free cash flow decreased to US$ 110.17 million from US$ 157.18 million.
The cash and cash equivalents in Q2 2022, grew to US$ 206.45 million compared to US$ 177.56 million in Q2 2021.
On April 4, 2022, Colliers International announced its acquisition of two firms- Colliers Italy and Antirion SGR S.p.A.
The graph below shows Colliers International's increase in total assets within a time of 12 months.



Granite Real Estate Investment Trust (TSX: GRT.UN)
Granite Real Estate Investment Trust is a real estate investment trust that majorly focuses on managing, acquiring, and developing primarily industrial properties in Europe and North America.
For Q2 2022, revenue of Granite Real Estate increased to C$ 109.8 million from C$ 94 million in Q2 2021. The net operating income also witnessed an increase and was posted at C$ 92.8 million against C$ 80 million for the same comparative period.
As of June 30, 2022, there was a slight increase in the total debt which was reported at C$ 2,540 million as compared to C$ 2,414 million as on December 31, 2022.
Granite pays a monthly dividend of C$ 0.258 to its shareholders. Further, the dividend yield of the company was reported at 4.596 per cent. The EPS of the company is C$ 16.79 with a price-to-earnings (P/E) ratio of four.
Allied Properties Real Estate Investment Trust (TSX: AP.UN)
Allied Properties is engaged in managing and developing urban office environments. The company operates in all major cities of Canada. Rental revenue is the major source of income for the company, and it comes from the tenants in its properties.
In Q2 2022, Allied Properties' total assets grew to C$ 11,620.46 million in comparison to C$ 9,717.64 million for the same comparative period. There was a growth seen in the rental revenue and it was reported at C$ 154.41 million as compared to C$ 138.67 million.
The net income also rose to C$ 100.03 million in comparison to 98.52 million.
Allied Properties pays a monthly dividend of C$ 0.146. Further, the five-year dividend growth was reported at 2.40 per cent.
Bottom Line:
Most investors are attracted to the real estate sector but are not able to handle it due to lack of knowledge. Not all stocks offer the same return during a downturn or market low time.
Look for all the aspects diligently and track all the market forces on regular intervals. Long term investors are aware of the recessionary periods and hence prepare themselves accordingly. Therefore, every investor must implement the long-term approach in their portfolio to safeguard it from the market fluctuations.
Please note, the above content constitutes a very preliminary observation based on the industry and is of limited scope without any in-depth fundamental valuation or technical analysis. Any interest in stocks or sectors should be thoroughly evaluated taking into consideration the associated risks.
Accacia tackles the real estate industry's massive carbon emissions problem – TechCrunch
The real estate and infrastructure sectors contribute about 40% of global carbon emissions, and part of solving the climate crisis is fixing how those industries work. Accacia gives large property owners a way to track their carbon impact in real-time by integrating with ERPs and property management systems like Yardi. It's already been deployed to over 20 million square feet of real estate in Asia and announced today $2.5 million in seed funding that will be used to expand across Southeast Asia, the Middle East, the United States and Canada.
The funding was led by Accel and B Capital. Participants included Blume Ventures, Good Capital, Zerodha's Rainmatter Fund, Loyal VC and angel investors.
Founded in 2022 by Annu Talreja, Piyush Chitkara and Jagmohan Garg. Before Accacia, Talreja worked for more than 15 years in real estate, with companies like AECOM and Marriott.
During that time, she saw an evolution in how the industry was affected by climate-related events.
"Climate change-led flash floods, hurricanes and forest fires have impacted property prices globally and rising energy costs have necessitated the use of alternative energy sources," she told TechCrunch. "Unlike many other sectors, the impact of climate change in real estate is 'here and now' and as someone who has worked on building design, construction and investments, the combination of my skill sets allowed me to look at this impact in a holistic way."
Accacia's target customers are large real estate owners and asset managers, including REITs, pension and sovereign funds, and developers. Most own and manage real estate AUMs of more than $1 billion. Accacia's platform can track carbon emissions from all investment asset classes, including commercial, retail, multi-family housing and data centers. It is also used by consulting firms that are serving real estate and infrastructure companies that have set net-zero goals.
Emissions tracked by Accacia include Scope 1 (direct emissions), Scope 2 (indirect emissions from purchasing generated energy) and Scope 3 (emissions from a company's value chain) for real estate, including embodied carbon, financed emissions and emissions from business operations.
An example of how Accacia can be used is a commercial real estate fund that has over 10 million square feet of assets. After it deployed Accacia, it was able to cut its direct emissions by 20% within the first six months of using the platform. Another client, a listed hotel company with more than 100 assets, used Accacia to reduce its Scope 3 emissions through the platform's vendor recommendation engine.
In a statement about the investment, B Capital partner Karan Mohla told TechCrunch, "As an industry, real estate and infrastructure requires a nuanced and focused approach towards climate reporting, adaptation and mitigation. Accacia is taking a leadership role in building a global platform in solving this challenge. A B Capital. we believe in their vision of building a tech-led and scalable SaaS platform to get to net zero targets for real estate owners and asset managers."
Property assessments expected to rise despite real estate cooling off – Times Colonist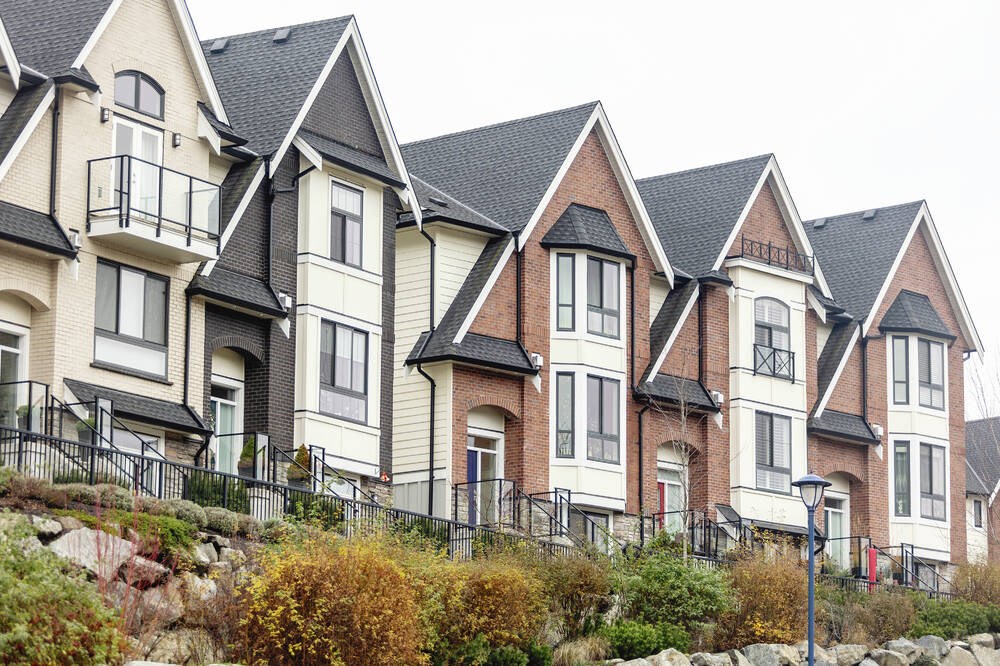 The after-effects of a blistering hot real estate market will be felt into 2023, as B.C. Assessment warns property owners to be prepared for a five to 15 per cent jump in their annual property assessments.
Although the market cooled off considerably across the province in the second half of this year, assessment values are still expected to eclipse those of last year, according to preliminary information gathered by the assessment authority.
Assessor Bryan Murao emphasized that assessments are based on market values for similar properties sold up to and around July 1 of this year, a few months after property prices peaked in March and April.
Since July 1, the market has changed as interest rates continue to rise and overall sales volume has declined, he said. "As a result, your next property assessment will likely be higher than what the current market value might be."
The new assessment notices will be mailed out in the first week of January.
The assessment is the estimate of a property's market value as of July 1 and physical condition as of Oct. 31.
To determine value, assessors take into account current sales in an area as well as the size, age, quality, condition, view and location of a property.
In January 2022, homeowners in Greater Victoria saw their annual property assessments increase by an average of 22 to 35 per cent — something that could happen again this year for some owners, Murao said.
The assessment authority is once again sending early notification letters to a small number of properties around B.C. that could experience an increase or decrease in value outside the normal range — including those facing a 30 to 40 per cent increase or decrease.
Murao said no single region experienced more of an increase than others. "What the market has done is quite smooth across the entire province — you've got typical changes everywhere," he said.
On Vancouver Island, the larger increases tend to be in urban areas, especially where new condo developments have been built, but there are no "hotspots" of note.
Changes in assessed value do not necessarily mean a change to amounts paid in property taxes — what affects individual property taxes are assessment changes relative to the average change in their community. A higher-than-average increase might bring higher taxes, while a bigger-than-average drop might decrease them.
Those who feel that their property assessments do not reflect market value as of July 1 can appeal, but Murao said the assessment authority does not expect to see much of an increase in the number of homeowners challenging their assessments this year.
Each year, more than 98 per cent of property owners accept their property assessments without proceeding to a formal, independent review.
Murao said one of the reasons for the low appeal rate is the public seems to have a better understanding of the true relationship between assessed values and property taxes.
aduffy@timescolonist.com
As demand for real estate VR booms, Founders Fund leads $16M round into Giraffe360 platform
The property industry now requires high quality photographs, floor plans and virtual tours, so the industry for software providers in the space is booming. The whole are was accelerated during the pandemic when many property viewings migrated from physical to virtual, and this trend has continued to tick upwards.
Players in the space include Walnut, Stonly, Capterra… the list goes on. There is also Matterport which does virtual tours, but its clients are photographers.
Back in 2020, another player, Giraffe360 raised $4.5 million in a funding round led by LAUNCHub Ventures and Hoxton Ventures.
It has a robotic camera, combined with a subscription service, which enables real estate agents and brokers to generate high-resolution photos of properties, floor plans and virtual tours. The subscription gains the owner access to the camera, an AI-based image processing software and cloud storage, and other services.
When estate agents use Giraffe360, this essentially removes photographers from the process.
It's now raised $16 million in new funds led by Founders Fund, the San Francisco-based VC, whose portfolio boasts names such as Airbnb, Spotify and SpaceX.
Existing investors LAUNCHub Ventures, Hoxton Ventures, HCVC (Hardware Club) and Change Ventures also participated.
To date, the company has raised $22m in equity and $9m in venture debt. It was founded in 2016 in Riga, Latvia by two brothers, Mikus Opelts and Madars Opelts, and is headquartered in London, U.K.
The startup is also launching the latest, upgraded version of its camera, branded the Giraffe Go Cam. This is 30% lighter, which charge faster and comes with 500 GB of on-board storage. The camera uses uses a high-specification sensor, LIDAR laser and robotics.
Founders Fund principal Delian Asparouhov said in a statement: "After being involved in a number of PropTech startups such as OpenDoor, we've recognised that some of these tech forward companies aren't having their needs met, which means that the mass market definitely isn't having their needs met. Giraffe360 was a no-brainer, and is really well suited to meet the needs of the market from both the hardware and software front."
In conjunction with the latest equity raise, Giraffe360 secured additional $6m in long-term loans from the London-based venture debt provider Columbia Lake Partners.
Giraffe360 CEO, Mikus Opelts, commented: "We are very excited to partner up with Founders Fund. It is one of the strongest brands in the VC industry, with a strong track record of backing category-defining companies. The new Giraffe Go Cam and funding will help guide the transition toward more immersive experiences of properties online, as the world takes on a more remote, online approach to properties."