Kamloops real estate now 'buyers' market, according to local realtor – radionl.com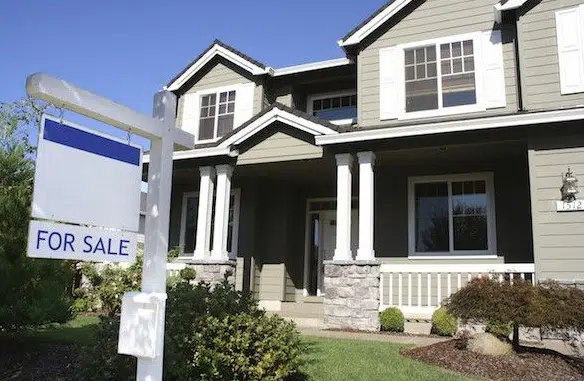 A big shift for people looking to enter the home owners market in the Kamloops area.
Quinn Pache with Royal LePage in Kamloops says the real estate market is finally starting tip the other way.
"I've been saying its a sellers market for the last two years, but, I'm going to say this to you first… for the first time [since the cutting of interest rates due to the pandemic], we are now seeing a buyers market," Pache told the NL Noon Report.
Pache says over the past two years, buyers were often stuck in "bidding war" situations, with some people offering as high as $200,000 over the asking price for a home.
"But now we are seeing places are getting listed, they are staying on the market for a couple of weeks, and then they're selling for actually under the list price."
However, Pache suggests interest in the housing market remains solid — just not the fervor of the past couple of years.
"That's not to say there's no bidding wars," says Pache. "About a week and a half ago we were involved in a bidding war, and we actually won the bidding war, and we were still $50,000 under ask."
Over the past two years, while the "sellers" market was on its high, Pache says there was quite a bit of market speculation from Vancouver-based investors coming in, and "snatching up properties, sight unseen."
However, he says that trend appears to be over.
"For the first time, in the last two years, we have more available houses than we've had over that past time frame, because the houses that are coming on the market are not getting snatched up super quickly," he suggests. "We're seeing more and more people put their houses on the market at reasonable prices."
Due to interest rates continuing to rise, "well above the 1.89 per cent or 2 per cent lows" seen during bidding wars market, according to Pache, he suggests there's been a shift in the demographics of those who are hoping to purchase homes in Kamloops.
"What we are seeing now is a lot of first time home buyers trying to get into the market, and they are trying to get townhouses, or modular (homes) usually from $250,000, up to $500,000 for that starter home."
At the same time, Pache points out there are varying needs for potential buyers at this stage, particularly those who are looking at entering the market for something like an apartment.
"Looking on the North Shore, people are looking for a trendy place that is up-and-coming, but like to walk to everything or take transit. Downtown, we have the beautiful new development there at City Gardens," Pache points out. "But there is still a lot of people in Kamloops who… they have pets, or they have kids, or they need a space that's a little bit bigger and they want a yard."
"Buyers do have lots of choices, no matter what they're looking for."
As for the market hot-spots in Kamloops, Pache says there are trends that are being noted.
"We're also seeing in Westsyde and Brock an uptick in people moving to those areas," says Pache. "As interest rates go up, people are looking for a slightly more affordable option."
Most economists polled are anticipating the Bank of Canada to increase interest rates by 0.75 per cent sometime this month in a bid to cool inflation.
Canadian Real Estate Correction Is Becoming The Deepest In Half A Century: RBC – Better Dwelling – Better Dwelling
Real estate prices continue to fall in Waterloo region – CTV News Kitchener
The average sale price for all residential property types in Waterloo region continues to fall. The newly formed Waterloo Region Association of Realtors (WRAR) says the average price across all property types in July was $752,301.
This represents a 4.9 per cent decrease compared to June 2022, and a 1.2 per cent decrease from prices seen in July 2021.
"In the wake of July's interest rate hike, home sales in Waterloo region continued to slow," says Megan Bell, president of WRAR, in a media release. "We're seeing a clear shift in the market and what people can afford to purchase or are willing to pay. On the bright side for buyers, it's not the extreme sellers' market it was."
This is the fifth straight month the average home sale price in Kitchener-Waterloo has fallen.
Monthly sales by property types. (WRAR)
In July, the average sale price for all residential properties in Waterloo Region was $752,301. This represents a 1.2 per cent decrease compared to July 2021 and a 4.9 per cent decrease compared to June 2022, according to WRAR.
The average price of a detached home was $842,241, representing a decrease of 7.0 per cent compared to June 2022 and a 6.0 per cent decrease from July 2021.
A townhouse's average price is $642,750, representing a decrease of 3.3 per cent compared to June 2022, but a 3.6 per cent increase from July 2021.
The average sale price for an apartment-style condominium was $521,731. This represents an increase of 4.1 per cent compared to June 2022 and an increase of 20.4 per cent from July 2021.
The average sale price for a semi was $661,087. A decrease of 5.4 per cent compared to June 2022, but an increase of 1 per cent compared to July 2021.
Average sale price in July across Waterloo Region. (WRAR)
Real estate sales in Waterloo region also saw a major decline in some property types.
Leading the way was semi-detached homes with a drop of 41 per cent in sales and only 36 sold, followed by a 39.3 per cent drop in condominium units with 65 sold. Townhouse sales dropped 32.9 per cent with 112 sold. Detached home sales dropped 30.4 per cent with 337 sales.
In total, 550 residential homes were sold through the Multiple Listing Service System of the WRAW.
LOCAL REALTOR ASSOCIATIONS MERGE
WRAR is an amalgamation of the Cambridge Association of Realtors (CAOR) and the Kitchener-Waterloo Association of Realtors (KWAR). The groups announced their amalgamation on Wednesday.
The amalgamation of the two means housing prices from Cambridge will now be included in the average monthly sales and prices of properties. Prior, KWAR only included the sales and prices of homes in Kitchener and Waterloo.
Bill Duce, who has served as KWAR's Executive Officer since 2008, is the Chief Executive Officer of the new regional association.
"Bringing these two associations together just makes sense," says Duce in a media release. "As one board, we can better serve the needs of our Realtor members and stakeholders and give a voice to the region's real estate market."
The board of directors of WRAR appointed Megan Bell as president, Christal Moura as president-elect, and Val Brooks as immediate past president as officers of the new entity.
GTA home sales tumble nearly 50% from last year, real estate board says – CBC.ca
The moderation of the Greater Toronto Area's housing market intensified last month as the region's real estate board found July sales fell 47 per cent from the same time last year and 24 per cent from this past June.
The Toronto Regional Real Estate Board revealed Thursday that last month's 4,912 sales were almost half of the 9,339 homes that changed hands the July before and are an indication that the market is easing from the frenzied pace seen in the first half of the year and at the end of 2021.
The board and real estate agents have attributed much of the moderation to the increased cost of carrying a mortgage after Canada's key interest rate was increased by one percentage point in mid-July, making it the largest hike the country has seen in 24 years.
The hike has encouraged people to rethink their housing intentions. Prospective buyers are holding out for further drops they and brokers anticipate could materialize in the fall, while sellers are debating making what they can from their home now or waiting for the market to turn in their favour again.
Some sellers are even terminating their listings to take advantage of the hot rental market, where vacancies are dropping and prices are up.
While January's hot market saw 380 terminated condo listings in the GTA, real estate company Strata said June brought 2,822 — a 643 per cent increase.
The moderation taking shape within sales is taking longer to appear in home prices.
TRREB found the average home price was $1,074,754 last month, a one per cent hike from $1,061,724 in July 2021, but a six per cent drop from $1,145,994 in June 2022.
The composite benchmark price was more than $1.1 million, up by 12.9 per cent year-over-year.
Detached home prices were down three per cent on a year-over-year basis to $1,362,598 last month, while their sales dropped by 46 per cent to 2,203.
Prices of semi-detached homes were up by nearly five per cent from last July to $1,077,750, while sales fell 45 per cent to 474.
Townhouse prices crept up by six per cent to $903,899 as their sales fell by 52 per cent to 816, and condo apartment prices saw a seven per cent leap to $719,273 and a 48 per cent fall in sales to 1,365.
The market also saw a drop in new listings, which amounted to 12,046 last month, down four per cent from a year ago.
TRREB felt the numbers necessitate government intervention, including boosting housing supply and reviewing mortgage policies.
Data firm Urbanation Inc. said Tuesday that it expects almost 10,000 GTA condo units to be delayed this year as increasing mortgage rates weigh on home sales.
"Many GTA households intend on purchasing a home in the future, but there is currently uncertainty about where the market is headed," said TRREB CEO John DiMichele, in a release.
"Policymakers could help allay some of this uncertainty."
He recommended the government review the Office of the Superintendent of Financial Institutions' stress test. The mandatory test set the qualifying rate on uninsured mortgages at either two percentage points above the contract rate, or 5.25 per cent, whichever is greater.
Kevin Crigger, TRREB's president, echoed DiMichele's plea, saying longer mortgage amortization periods of up to 40 years on renewals and switches should be explored.
"With significant increases to lending rates in a short period, there has been a shift in consumer sentiment, not market fundamentals," he said, in a release.
"The federal government has a responsibility to not only maintain confidence in the financial system, but to instill confidence in homeowners that they will be able to stay in their homes despite rising mortgage costs."