Kelowna real estate group hacked, confidential information leaked online – Salmon Arm Observer – Salmon Arm Observer
A Kelowna real estate group hit by hackers is dealing with the fallout of some confidential information being siphoned and leaked onto the internet.
RE/MAX Kelowna has confirmed that in early February, its servers were breached by a malicious group, during a software update.
Although the real estate group found out about the breach and shut it down within "minutes," RE/MAX Kelowna owner Jerry Redman did confirm some data was stolen.
However, he said less than one per cent of the data on the server was taken – none of which was from clients.
"There is no client data on that server … anybody who has information on that server has been informed of it, as they are all my employees, or work for us," said Redman.
At the time, the group believed no data had been leaked, until they were notified in the days following.
On Feb. 4, the information was published online by a well-known ransomware group, viewable by anyone with the link. The group has been known in the past to steal data, and hold it for ransom, threatening to leak it online unless payment is received.
Redman said RE/MAX Kelowna was not held at ransom because the breach was stopped.
However, some documents managed to leak online. A link shows a folder containing 10,612 documents of varying importance; from quarterly statements, to buyer/seller records, as well as internal bank account information.
According to the website, thousands have viewed the link to date. As of Feb. 10, the link to the online folder remains live.
Redman's team is now focused on investigating the matter with the support of a cyber-security company, and hope to know more within the coming weeks. He said security is of the utmost importance.
Emsisoft anti-malware threat researcher Brett Callow, who helped to expose the breach, said businesses can significantly reduce risks to their business by adhering to security best practices.
READ MORE: Emergency crews, police respond to serious collision near Tower Ranch in Kelowna
READ MORE: Cybersecurity poll finds 84% rethink engaging with businesses hit by data breach
Do you have something to add to this story, or something else we should report on? Email: phil.mclachlan@kelownacapnews.com
---
@newspaperphil
Like us on Facebook and follow us on Twitter.
Officials in no hurry to cool Canada's red-hot housing market, saying economy is too fragile – CP24 Toronto's Breaking News
Julie Gordon And Nichola Saminather, Reuters

Published Sunday, March 7, 2021 11:36AM EST

OTTAWA, March 7 (Reuters) — Canada's red-hot housing market has become a bonfire, spurring comparisons to earlier bubbles and prompting calls for cooling measures. But policymakers are standing back, unwilling to intervene for fear of undermining Canada's still-fragile economic recovery from the COVID-19 pandemic.
Real estate agents say after months of end users driving sales, investors are again a factor in the market and flipping activity is picking up. In response, desperate buyers are over-extending themselves, paying tens of thousands more than originally budgeted just to get in.
While Bank of Canada Governor Tiff Macklem in February acknowledged "some signs of excess exuberance" in the housing market, he downplayed the need for action.
"Right now the economy is weak, we're just coming out of the second wave. I think we need the support, we need the growth we can get," Macklem said.
The pandemic shift to working from home coupled with rock-bottom mortgage rates and government aid is driving up housing prices around the world – with suburban homes and vacation towns outperforming big cities from Australia to Europe and North America.
In Canada, the average home price jumped 22.8% in January to a record C$621,525 ($490,820). A sharp escalation since November is fueling fears that speculation and so-called FOMO, the fear of missing out, have again taken root.
Toronto and Vancouver area brokers say it is starting to feel like the height of the last bubble, when regional prices were rising by as much as 6% each month.
"It's on steroids. It really reminds me of 2017," said Nasma Ali, a Toronto agent who sold a home last month for C$1.59 million, C$340,000 over the asking price.
In other markets, like Ottawa and the cottage towns that have boomed as white-collar workers gamble they will not be called back to the office, the frenzy is like nothing agents have ever seen before.
"If you got in four months ago, you just made C$100,000," said Ottawa agent Judy Corriveau of entry-level homes popular with investors.
"As far as investments go, it's a lot better than the stock market … Unless you got in on GameStop," she said, referring to a Reddit-darling stock that skyrocketed earlier this year.
Mortgage lending has hit record levels and riskier higher-ratio borrowers now make up 23% of new uninsured loans, more than in the 2017 bubble, according to National Bank of Canada. If the flight to smaller cities reverses, a surge of homes could flood the market.
"It seems like policymakers are blowing a pretty big bubble here," said Steve Saretsky, a Vancouver agent and analyst. "You have house prices up 20% in the midst of really high unemployment. It's certainly not a healthy market."
'HEARTBREAKING'
While the Bank of Canada, like other central banks, is unlikely to raise interest rates just to cool housing, experts say policymakers could look at tax measures and tougher lending rules for investors, similar to those imposed by New Zealand's central bank.
"A 40% equity downpayment for a rental purchase is a whole lot more of a stringent requirement than we have here. Those types of things are smart for our domestic regulators to be considering," said Paul Taylor, chief executive of Mortgage Professionals Canada.
Taylor, who represents mortgage brokers and insurers, added that any policy should discourage investors while encouraging owner-occupants, particularly in lower-priced segments popular with first-time buyers.
Housing affordability advocates, meanwhile, are calling for tax changes to target investors and a rethink of an exemption that allows homeowners to pocket all profits from the sale of a primary residence.
But a senior government source said "now is not really the time to be ratcheting anything down," pointing to the ongoing economic pressures.
Canada's residential real estate sector accounted for around 17% of GDP growth in the fourth quarter of 2020 and employment in the sector that includes real estate activity was 5.4% above pre-pandemic levels, with construction jobs up 3.4%.
Broker Corriveau in Ottawa said it is "heartbreaking" to see first-time buyers struggle.
"You don't know if there is going to be that one person who has lost 10 bidding wars and now is going to bid C$50,000 more than necessary just because they want to be done with it."
Benefit from a booming real estate investing market with these five master classes – MarketWatch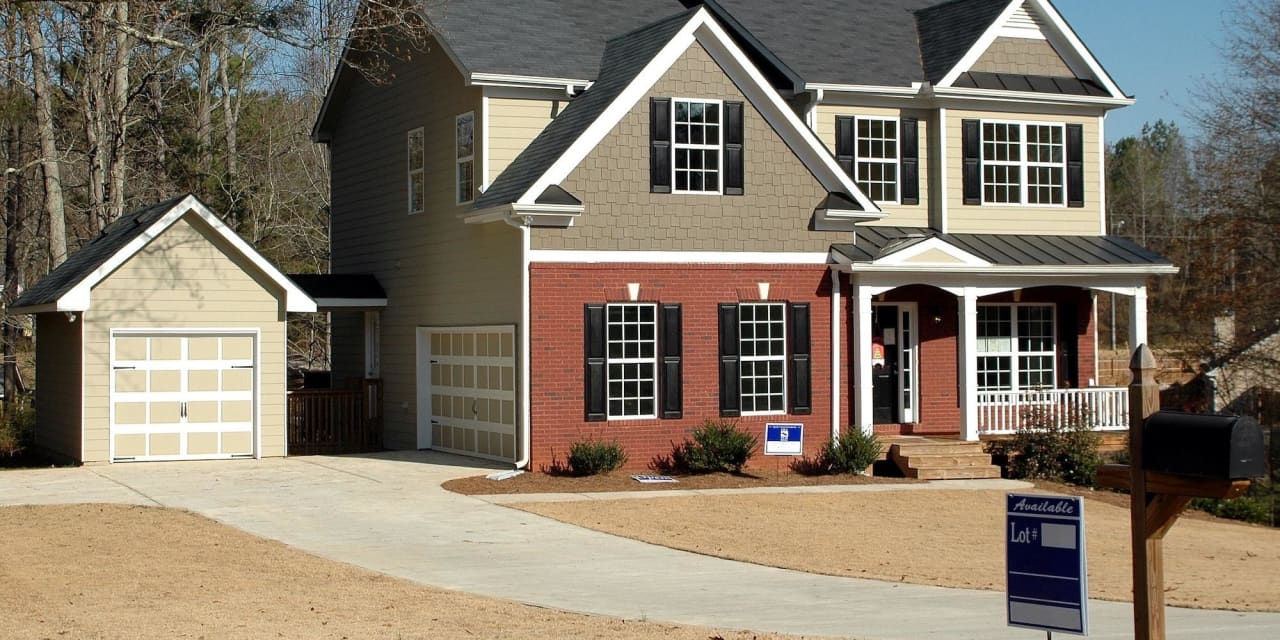 MarketWatch has highlighted these products and services because we think readers will find them useful. This content is independent of the MarketWatch newsroom and we may receive a commission if you buy products through links in this article.
Although a great deal of—well—everything has slowed down due to the pandemic, the single-family housing market is only picking up. In January, MarketWatch reported that new-home construction soared to its highest levels in over a decade, with builders constructing new homes at a 12% faster pace in December 2020.
While this is good news for young families looking to purchase their first home, it's also good news for those looking to invest in this new real estate boom. As MarketWatch states, "the underlying need for new homes is still there, which should keep the building sector busy for some time to come."
If you're interested in becoming an investor in this burgeoning building sector, The Real Estate Investment Master Class Bundle is an ideal way to learn the ins and outs of this lucrative trade. At just $29, this five-course bundle can successfully kick-start your entry into real estate investing.
This master class features detailed courses that outline fundamentals in real estate analysis, such as how to analyze commercial real estate, wholesale deals, and how to invest alongside partners in real estate. However, if you're completely new to the investment game, there's a pre-investing course that examines the foundational real estate concepts one should know before jumping in.
All five courses are taught by Symon He, a real estate investor and business consultant based in Los Angeles. He is also a co-founder of LearnBnb, a boutique blog that specializes in the home-sharing economy.
If you'd like to dip your toe into real estate investment, now is the time, and The Real Estate Investment Master Class Bundle is the how. For a limited time price of $29, you can become a full-fledged investor and benefit from this recent surge in real estate development.
Prices subject to change.
Kamloops real estate saw average prices jump, and it doesn't look like they will fall in the near future – Kamloops News – Castanet.net
The real estate market is staying very hot, and it doesn't appear to be trending down any time soon.
For February 2021, the Kamloops And District Real Estate Association (KADREA) reported a total of 283 residential unit sales by the Kamloops & District Multiple Listing Service (MLS). That is a 37.4 per cent increase in sales from last February.
In addition, the average price of houses went up, as did the total sales dollar volume. February saw a 65 per cent rise in total sales dollars over 2020, recording $145.8 million. 2020 was $88.3 million.
Typically, February is a slow month for Realtors, as usual trends have the market slow.
"That's a trend I used to look at. They look at what they call the 'seasonally adjusted average' but because of last year with the pandemic, March until end of May things shut down," Aaron Krausert, a Director on the Board of KADREA, told Castanet Kamloops. "So all those typical trends on the graphs I like to nerd out on, everything is out the window it seems."
"It doesn't matter what month it is, buyers are just jumping."
There were 349 new listings recorded by the Kamloops MLS last month and as of March 3, there were 587 active listings in the Kamloops and district region.
And still, it doesn't seem to be enough.
"Literally everything is selling at all time record pace. There is something called the absorption rate, which is the idea of if there were no new listings starting today, how long would it take at the current rate of sales for all the inventory to be absorbed (sold) into the market," Krausert explained. "And right now it's under four months."
"That means, no new listings, everything in the market will be done in just over three months."
Even with the construction on new builds and plots, in this sellers market, there don't seem to be enough residences to go around, with many seeing multiple offers.
And so if you are looking to buy at this time, there are four things you absolutely need when bidding on a house.
"Buyers need a pre-approval, in writing, down payment on hand, short subject removal period and hopefully not subject to sale, because that's not attractive in a multiple offer scenario."