Knightscope Opens Investment Opportunity to Canada – GlobeNewswire
MOUNTAIN VIEW, Calif., May 28, 2020 (GLOBE NEWSWIRE) — Knightscope, Inc., a developer of advanced physical security technologies utilizing fully autonomous robots focused on enhancing U.S. security operations, announced today that it is able to accept investments in support of the Company's Regulation A+ Offering from Canadian investors through FrontFundr. FrontFundr is Canada's leading online investment platform offering access to select private placements. Investments from the U.S. and other international markets are still available through StartEngine.
FrontFundr founder and CEO, Peter-Paul Van Hoeken stated, "I see Knightscope as a revolutionary deal where all North Americans, retail investors on both sides of the border, can invest in a North American growth company in the business of building technology to reduce crime."
"Knightscope has received countless inquiries from our northern neighbors wanting to invest in our technologies," said William Santana Li, chairman and CEO, Knightscope. "It is with great pleasure that we are able to finally announce the ability for retail Canadian investors to purchase shares online with our new friends at FrontFundr."
PURCHASE SHARES IN KNIGHTSCOPE TODAY
Knightscope is currently accepting accredited and unaccredited investors from $1,000 to $10M completely online. Click here to invest today.
About Knightscope
Knightscope is an advanced security technology company based in Silicon Valley that builds fully autonomous security robots that deter, detect and report. Our long-term ambition is to make the United States of America the safest country in the world. Learn more about us at www.knightscope.com. Follow Knightscope on Facebook, Twitter, LinkedIn and Instagram.
About FrontFundr
FrontFundr is Canada's leading online private markets investing platform and an exempt market dealer. It provides startups and growth companies access to capital and gives investors access to private companies they believe in and want to support. It provides a community of over 16,000 retail investors with the ability to review and complete private placements on one digital platform. The company's revolutionary technology allows users across Canada to invest in innovative growth businesses in under 12 minutes, starting from as little as $250. To date it has helped more than 43 companies raise over $35 million.
Connect with FrontFundr: LinkedIn | Twitter | Facebook | Instagram
Legal Disclaimer
Knightscope and www.knightscope.com are operated by Knightscope, Inc. Investment opportunities in the Reg A+ offering are not a public offering, are private placements, are subject to long hold periods, are illiquid investments and investors must be able to afford the loss of their entire principal. There is no guarantee that Knightscope will register its shares with the SEC or any stock exchange. Offers to buy or sell any security can only be made through official offering and subscription documents that contain important information about risks, fees and expenses. You should conduct your own due diligence including reviewing in detail the Offering Circular and consultation with a financial advisor, attorney, accountant, or other professional that can help you to understand the risks associated with the investment opportunity.
Forward-Looking Statements
This release may contain forward-looking statements regarding Knightscope's proposed public listing of its securities and the timing thereof, projected business performance, operating results, financial condition and other aspects of the company, expressed by such language as "expected," "anticipated," "projected" and "forecasted." These statements also include estimates of the pace of customer adoption of the company's products, engineering developments and prototype capabilities. Please be advised that such statements are intentions or estimates only and there is no assurance that the results stated or implied by forward-looking statements will actually be realized by the company, or that the company will be able to consummate its planned goals (including without limitation, a public listing of its securities). Forward-looking statements may be based on management assumptions that prove to be wrong. The Company's predictions may not be realized for a variety of reasons, including due to inability to raise a sufficient amount of funds, a lack of marketability for the company's securities, failure of business operations, competition, customer sales cycles, and engineering or technical issues, among others. The Company and its business are subject to substantial risks and potential events beyond its control that would cause material differences between predicted results and actual results, including the company incurring operating losses and experiencing unexpected material adverse events.
John Hills

+1 289 962 1708
Indian shares hit near 4-month highs, Reliance rises on Intel investment – Financial Post
BENGALURU — Indian shares scaled near four-month highs on Friday, as upbeat data from the United States and China outweighed concerns about surging domestic cases of the novel coronavirus, while Reliance Industries climbed after Intel invested in its digital unit.
The benchmark indexes rose for a third day, with the NSE Nifty 50 index rising 0.39% to 10,592.55 by 0351 GMT and the S&P BSE Sensex by 0.34% to 35,963.73. Both indexes were set for their third straight weekly gain.
Broader Asian markets were supported by data that showed China's services sector in June expanded at the fastest pace in over a decade, and a better-than-expected jump in U.S. nonfarm payrolls.
In Mumbai, Reliance Industries Ltd rose as much as 1.4% to its highest since June 22 after saying Intel Corp would buy a 0.39% stake in its digital unit, Jio Platforms, for 18.95 billion rupees ($253.55 million).
Shares of Cadila Healthcare Ltd rose as much as 4.6% after getting an approval from Indian regulators to begin human studies for its COVID-19 vaccine contender. (Reporting by Chris Thomas in Bengaluru; editing by Uttaresh.V)
Triggering losses by transferring investments to a TFSA – MoneySense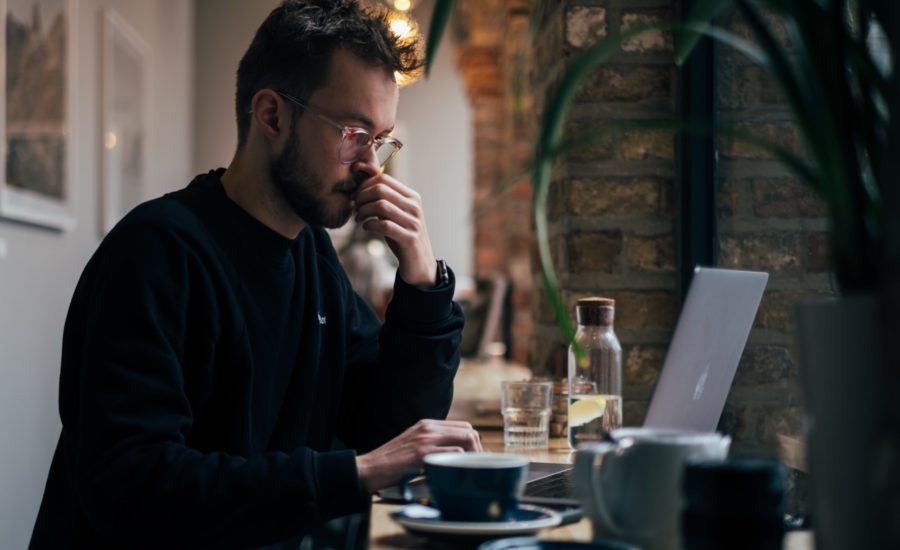 Q. I just transferred 200 shares of an ETF from my margin account to my TFSA at a loss. Can I claim the loss, or does it fall into the 30-day rule?
–Stavros
A. Investments such as stocks, exchange-traded funds (ETFs) and mutual funds can generally be transferred "in-kind" between accounts, so that the investment is transferred from one account directly to the other without selling it. When an investment is transferred from a non-registered investment account, like a cash or margin account, into a tax-free savings account, the transfer is considered an eligible TFSA contribution. The contribution amount is based on the market value of the transferred investment at the time of transfer.
The "30-day rule" you are referring to, Stavros, is called the "superficial loss rule." A superficial loss results when a capital loss is triggered in a taxable account, but the same investment is purchased in another account within 30 days before or after the loss is incurred.
The superficial loss rule applies to not only your repurchase of the investment, but also a repurchase by your spouse, a corporation you control, or a trust with you or your spouse as a beneficiary. The rule has been put in place to prevent Canadians from avoiding tax by selling an investment, only to have a partner or corporate repurchase it on their behalf.
In the case of a transfer of an investment from your non-registered margin account to your TFSA, Stavros, this does not result in a superficial loss. However, the Income Tax Act does deny a loss triggered on a deemed disposition of an investment at a loss upon transfer to a TFSA or registered retirement savings plan (RRSP). So, although the superficial loss rule would not apply, the result would be the same—your capital loss would be ineligible.
Interestingly, if you transfer an investment in kind that is trading at a capital gain, the capital gain is triggered and is taxable.
In order to successfully claim a capital loss, Stavros, you would need to sell an investment and transfer the resulting cash proceeds to your TFSA. This may result in transaction costs to sell, and additional transaction costs to reinvest in your TFSA. If the capital loss tax savings is more than the transaction costs, it probably makes sense to trigger a loss by selling and transferring cash.
If you want to repurchase the same investment in your TFSA, remember you must wait at least 30 days in order to do so, otherwise the superficial loss rules will apply even if you sell the investment before contributing.
Russian Energy Minister Global Oil Investment To Drop By One-Third – OilPrice.com
By Tsvetana Paraskova – Jul 02, 2020, 5:30 PM CDT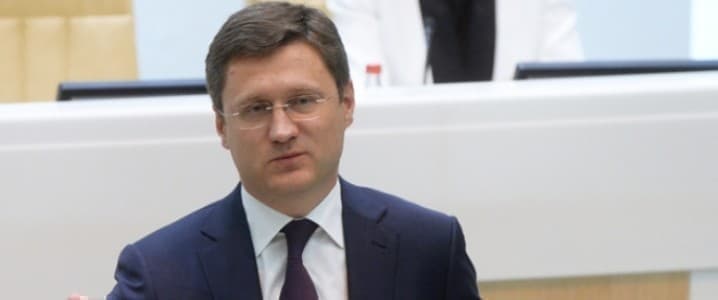 Global investment in oil is set to plunge by one-third this year due to the coronavirus and its effect on economies and oil demand, Russia's Energy Minister Alexander Novak said at an online conference on Thursday.
At the peak of the pandemic in April, global demand crashed by 25-28 percent, or by 28 million barrels per day (bpd), Novak said, noting that the new OPEC+ production cut agreement is helping the market rebalance. That balance, and even a deficit, could be reached this month, the Russian minister said.
Novak's views on the market rebalancing and investments in the oil industry echo assessments of analysts and international organizations.
The COVID-19 pandemic will result in the biggest annual drop in energy investments on record—nearly US$400 billion, the International Energy Agency (IEA) said in its World Energy Investment 2020 report in May.
The oil and gas sector will see the steepest decline in investment this year compared to last year, the IEA has estimated. Investment in oil and gas is set to plunge by US$244.1 billion, or by nearly one-third, in 2020 compared to 2019.
"The shale industry was already under pressure, and investor confidence and access to capital has now dried up: investment in shale is anticipated to fall by 50% in 2020," the IEA said in its report.
The slashed investments in the oil industry could lead to a tighter oil market than previously anticipated, according to the IEA.
Rystad Energy expects global spending on upstream oil projects to plunge by 29 percent year on year to US$383 billion in 2020, with investments in shale taking the biggest hit and plummeting by 52.2 percent to US$67.3 billion.
"As the impact will be more severe than in the previous downturn, companies are fiercely defending shareholder value and pivoting towards more conservative spending strategies in the near-term. As the global upstream sector contends with low prices, falling demand, and fluctuating exchange rates, every dollar cut will strike directly to the bone," Rystad Energy's upstream analyst Olga Savenkova said last month.
By Tsvetana Paraskova for Oilprice.com
More Top Reads From Oilprice.com:
Tsvetana Paraskova
Tsvetana is a writer for Oilprice.com with over a decade of experience writing for news outlets such as iNVEZZ and SeeNews.