LCBO reveals whether it will start charging credit card fees
Businesses in Ontario and across Canada can now charge you a fee if you pay with your credit card. But does that mean you could be paying more for your alcohol at the LCBO?
The change went into effect on Oct. 6 following a June settlement in a multimillion-dollar class-action lawsuit involving Visa and Mastercard over what's known as "interchange fees."
Before the settlement, credit card companies, banks and other payment processors in Canada were able to charge businesses a fee for every transaction where their services are used.
Now, merchants can pass those fees onto customers to a limit of 2.4 per cent, according to the Canadian Federal of Independent Businesses (CFIB).
It's unclear exactly how many businesses will be charging the new fees, though a recent survey by the CFIB of its Ontario members found that 19 per cent of merchants intend to use it. Another 24 per cent said they would only use the surcharge if their competitors or suppliers do.
In light of the change, CTV News Toronto reached out to the LCBO to see if the Crown corporation plans on introducing the surcharge — to which they said they are not.
"At the moment, we are not considering charging surcharges for customers who use credit cards," a spokesperson said in an email.
The LCBO and other businesses are free to implement the surcharge in the future if they choose, but they must also notify their affiliated credit card networks at least 30 days before doing so.
With files from Sean Davidson 
Investors focus on Powell's comments which put gold back into rally mode – Kitco NEWS
Today gold futures are trading solidly higher as market participants react to Chairman Jerome Powell's speech at the Hutchings Center on Fiscal and Monetary Policy, held at the Brookings Institution in Washington. Market participants focused intently on his remarks which alluded to a dynamic change in the Federal Reserve's monetary policy.
"Thus, it makes sense to moderate the pace of our rate increases as we approach the level of restraint that will be sufficient to bring inflation down … The time for moderating the pace of rate increases may come as soon as the December meeting."
However, it must be noted that the reaction by investors at large seems to focus on what they had hoped to hear which is the Fed will begin to raise rates at a slower pace rather than his nuanced message that the time required for the Federal Reserve to achieve their goal will take much longer.
"It is likely that restoring price stability will require holding policy at a restrictive level for some time … History cautions strongly against prematurely loosening policy. We will stay the course until the job is done."
As of 6:16 PM EST gold futures basis of the most active February, 2023 Comex contract is fixed at $1784.60 After factoring in today's double-digit advance comprised of dollar weakness, buyers in the market along with the rollover from the December to February contract month.
Chairman Powell's speech today diminished the concern of investors as they reacted to other members of the Federal Reserve who have been extremely vocal about upcoming interest rate hikes. Specifically, recent remarks by James Bullard underscored the hawkish intent of the Federal Reserve. Last week he commented on the need for the Federal Reserve's benchmark rate to go as high as 7% to deal with inflation. This week he said that "the Federal Reserve will likely need to keep its benchmark policy rate north of 5% for most of 2023 and into 2024 to succeed in taming inflation."
Chairman Powell's statements were not in conflict in any way with those made earlier by James Bullard and other members of the Federal Reserve in his prepared speech. However, the chairman was able to deliver this message in a much softer tone. Chairman Powell in essence cemented a 50-basis point rate hike at the December FOMC meeting. However, he stressed that slowing the pace of rate hikes would require that the Fed maintains a restrictive monetary policy for a longer period.
Gold's recent rally from $1621 to just shy of $1800 is a reflection of a major change in the market sentiment of investors. It suggests that investors are focusing intently on inflation and that lowering inflation to restore price stability will be a multi-year process.
For those who would like more information simply use this link.
Wishing you as always good trading,
Oil Prices Jump On Major Crude Draw
Crude oil inventories sagged by another 7.85 million barrels, American Petroleum Institute (API) data showed on Tuesday, after dropping 4.2 million barrels in the week prior. Analysts anticipated a 2.487 million barrel draw.
U.S. crude inventories may have grown by roughly 13 million barrels so far this year, according to API data, but crude stored in the nation's Strategic Petroleum Reserves sunk by nearly 16 times that figure so far this year— by 204 million barrels.
The SPR now contains the least amount of crude oil since March 1984.
The draw in commercial crude oil inventories came as the Department of Energy released 1.4 million barrels from the Strategic Petroleum Reserves in the week ending November 25, leaving the SPR with just 389.1 million barrels.
In the week prior, the API reported a large draw in crude oil inventories of 4.2 million barrels.
WTI prices continued to increase on Tuesday as the market digests the likelihood that OPEC+ may cut production for January at its December meeting to lift falling prices.
At 10:26 a.m. EST, WTI was trading up $1.85 (+2.40%) on the day at $79.09 per barrel. This is a decrease of roughly $2 per barrel from the prior week. Brent crude was trading up $2.05 (+2.46%) on the day at $85.24—a decrease of roughly $3 per barrel on the week.
U.S. crude oil production stayed at 12.1 million bpd for the third week in a row for week ending November 18, 400,000 bpd more than the levels seen at the start of the year, and still a 1 million bpd shortfall from the levels seen at the start of the pandemic.
The API reported a build in gasoline inventories this week of 2.85 million barrels for the week ending November 25, after the previous week's 400,000-barrel draw.
Distillate stocks also saw a build this week, of 4.01 million barrels, compared to last week's 1.1-million-barrel increase.
Cushing inventories fell 150,000 barrels in the week to November 25, compared to last week's reported decrease of 1.4 million barrels.
WTI was trading at $78.72 shortly after the data release.
By Julianne Geiger for Oilprice.com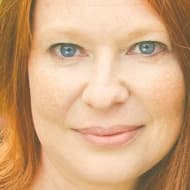 Julianne Geiger
Julianne Geiger is a veteran editor, writer and researcher for Oilprice.com, and a member of the Creative Professionals Networking Group.
Alexa, is the voice-assistant industry doomed?
A recent report indicating that Amazon's Alexa division is on track to lose $10 billion US this year is raising questions about the future of the entire voice-assistant industry.
"I think there is a next-generation battle for voice assistance that will require very, very deep pockets to survive," said Andy Wu, an assistant professor of business administration in the strategy unit at Harvard Business School.
Voice-assistant software driven by artificial intelligence responds to verbal commands via enabled devices; that can include asking them to play music, look up general information, set timers or place orders to a restaurant.
According to the market research company eMarketer, around 24.2 per cent of the total U.S. population will use Google Assistant this year, 23 per cent will use Apple's Siri, and 21 per cent will use Alexa.
But as Harry Guinness, writing for Popular Science, points out, what's notable is that Siri and Google Assistant come pre-installed on smartphones, while Alexa is primarily available on dedicated smart speakers.
"To get by in modern society, you kind of need a smartphone — but nobody needs a smart speaker," he wrote.
According to a 2021 report, smart-speaker ownership hit an all-time high last year, with almost 50 per cent of internet users in the U.S. owning at least one smart speaker.
Yet the Amazon division responsible for Alexa, the Echo devices on which Alexa runs, and Prime Video streaming, had an operating loss of more than $3 billion US in the first quarter of this year, according to a Business Insider report.
The majority of that loss was blamed on Alexa, the report said, adding that the same division is on track to lose over $10 billion US in 2022.
Meanwhile, Google Assistant and Apple's Siri are reportedly also struggling to fully monetize these services.
While the devices — at least in the case of Amazon's Alexa Echo — are reportedly sold at cost, the services on the devices aren't translating to profits. As Business Insider reported, Alexa may have been getting a billion interactions a week, but most of those conversations were trivial commands to play music or ask about the weather.
All of this has some analysts asking: Are all voice assistants doomed?
"We have to wonder: Is time running out for Big Tech voice assistants? Everyone seems to be struggling with them," wrote Ron Amadeo, reviews editor at the sci-tech website Ars Technica.
No clear monetization model
According to Wu, it's not surprising that these companies are taking such large losses on voice assistants.
"The investment in AI technology is tremendously expensive, and then the server space needed to process all this stuff is huge.… Even at the level of the device itself, they're definitely taking a loss on the bill of materials for a long time," he said.
"And so in the short term, there isn't a very clear monetization model."
These companies are sinking so much money in, Wu said, because they view voice-assistant technology as the next evolution in computer interface — much like the mouse or the touch screen.
"We've seen that they've already been willing to take significant losses. But what we don't know yet is whether or not the voice-assistant technology is what we would call a 'winner take most' market. Or is it going to be a more fragmented market?" he said.
Microsoft, with its Cortana voice-assistant technology, has already dropped out, said Wu, as have other companies.
That means the market may not be big enough to support more than one main player, he said. But between Google and Amazon, Wu said he sees Google continuing the fight.
"I think that there is a more core link between the AI technology and Google's general investments in AI. I think Google would want to push forward, regardless, to the extent that voice is the next generation of computer interface that will completely disrupt their traditional text-based search business."
What continues to be a major hurdle, experts say, is consumer knowledge; consumers aren't fully aware of the capabilities of their devices.
Alexa, for example, has thousands of connected apps — or what Amazon calls "skills" — that can be used to do things like order food, walk you through a recipe or, in a connected home, even turn on the washing machine.
"Most people don't know about the vast majority of these skills — and that is actually a problem with marketing or advertising in that there's not a convenient way for people to discover the apps," Wu said.
More marketing needed
Navid Bahmani, an assistant professor of marketing at Rowan University in Glassboro, N.J., agreed that the main challenge facing voice technology — and the companies backing it — is consumer adoption.
"They do need to do a lot more marketing of the device and its capabilities," he said. "[There's a] wide variety of different things consumers can't do because they just don't know about it."
Consumers often know about the very basic features that come right out of the box, he said, but they haven't been fully informed about all the different companies coming out with apps that expand the devices' capabilities.
"It's the equivalent of buying a smartphone and not knowing that there's an app store," he said.
Still, Bahmani is optimistic about the future of the industry.
"My opinion is that, no, the industry isn't going anywhere," he said. "If anything, it's very early in its stages. It's going to be growing."