Local builders still busy as real estate market takes a break – Times Colonist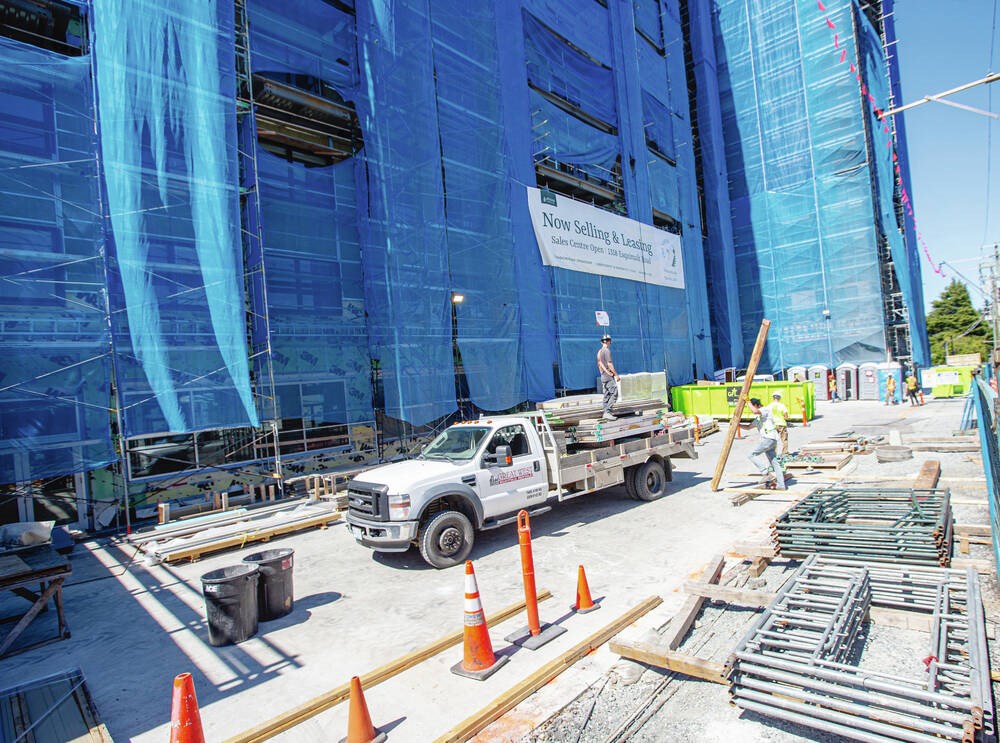 The real estate market may be taking a breather, but there has been no such break for homebuilders in the region judging by new housing start figures from the Canada Mortgage and Housing Corporation.
The numbers, released Tuesday, show 2,681 new homes were started through the first seven months of this year in Greater Victoria, ahead of last year's pace when 2,500 new units were started.
It's a tale of multi-family projects in two parts of the region, said Casey Edge, executive director of the Victoria Residential Builders Association.
Edge said Victoria and Langford are once again doing all of the heavy lifting.
"There are a bunch of municipalities that just fly under the radar every year, like Oak Bay that still doesn't have zoning for duplex housing," he said noting Oak Bay has built just 19 new homes this year, while North Saanich has started 16.
"And people question why do we have a housing affordability problem," he said.
"Well, you have just a handful of municipalities that are really carrying the weight for 13 municipalities."
The lion's share has been done by Victoria so far this year.
With a focus on condo and rental apartments, the city has seen 1,219 homes started, well ahead of last year's 696. Langford has started 663 so far this year, off last year's pace of 862 through the end of July.
Edge said what's missing is the missing middle housing — townhomes and houseplexes, rather than the usual condos and single-family homes — that can suit small families and provide more housing options in all parts of the region.
The fact builders in at least two of the region's centres are busy may help the market catch up a bit, as the number of property sales has slowed considerably. The B.C. Real Estate Association released numbers on Tuesday showing Victoria's sales dropped 37.5 per cent in July compared with the same time last year, while the Island saw a 40 per cent drop and the province fell 42 per cent.
"High mortgage rates continued to lower sales activity in July," said BCREA chief economist Brendon Ogmundson.
"Many regions around the province have seen sales slip to levels well below normal for this time of year."
At the same time, provincial active listings rose 28 per cent year-over-year.
Inventories remain quite low, but the slow pace of sales has tipped some markets into ­balanced or even buyers' market territory, the association noted.
Year-to-date, residential unit sales were down 29.3 per cent to 56,801 units, while the average residential price was up 13.2 per cent to $1.03 million.
aduffy@timescolonist.com
>>> To comment on this article, write a letter to the editor: letters@timescolonist.com
This Week's Top Stories: Canadian Real Estate Braces For Impact As Bay Street Warns of A Hard Landing – Better Dwelling
Hong Kong Billionaire's K. Wah Wins Shanghai Real Estate Bid, Sees "Excellent" Opportunity – Forbes
Hong Kong billionaire Lui Che-woo has been making successful investments in Shanghai real estate since the 1980s, such as K. Wah Center set along the city's swank Huai Hai Road. A new project coming amid the country's economically painful zero-Covid policies took a big step forward on Friday when his flagship K. Wah International Holdings said it had won a joint tender bid for HK$4.18 billion, or $532 million, to develop land on the city's western side.
K. Wah, though a subsidiary, will hold 60% of a joint venture in partnership with two state-owned companies to develop residential and commercial property in an area planned for artificial intelligence and healthcare-related businesses, the announcement said.
K. Wah said the project "represents an excellent investment opportunity for the group to be engaged in a transit-oriented development to expand its presence in the Shanghai property market, replenish the group's land bank and is in line with the group's business development strategy and planning."
The announcement comes after China's overall GDP growth fell to 0.4% in the second quarter from a year earlier. In Shanghai, where millions experienced lockdowns of varying duration in the April-June period, GDP shrank by 5.7%. China's relations with the United States and Europe have been strained by Beijing's close ties with Russia and recent military exercises near Taiwan.
Mainland-born Lui, worth $12.1 billion on the Forbes Real-Time Billionaires list today, moved to Hong Kong at age four. Possessing only an elementary school education, he helped his grandmother run a retail outfit that sold food staples in Hong Kong as a teenager. In the late 1940s he re-exported army surplus, and by 1950 was buying construction equipment from Japan and selling it to Southeast Asia. In 1964 his was the first private company to obtain quarrying rights in Hong Kong, thanks to a record bid.
After that, Lui started building undistinguished residential housing there. Lui was also an early investor in China, buying into a quarry in Shenzhen in 1980 and later acquiring a land bank in Guangzhou. K. Wah Center opened in Shanghai in April 2005; beside real estate, part of his fortune also comes from the Macau casino operator Galaxy Entertainment Group.
Another long-term Hong Kong success story in Shanghai property development, Shui On Land, led by billionaire Vincent Lo, noted in a filing last month China's short-term business outlook faces uncertainties. "The Chinese economy faces considerable headwinds amid a highly uncertain geopolitical environment, tense U.S.-China relations, and tightening monetary policy in the advanced economies," it said. "The property sector debt issue will take time to resolve. Still, the government has the policy means and experience to handle the developers' debt restructuring process and address the suspended project issue."
And yet Shui On, whose Shanghai projects include city's iconic Xintiandi nightlife and shopping area, was nevertheless upbeat about the longer-term investment prospects there. "Although the immediate outlook is less than favorable, the impending market correction should enable us to acquire assets in prime locations at attractive prices during what could be a golden era for new investment," it said.
See related posts:
World Will Have Nearly 40% More Millionaires By 2026: Credit Suisse
The 10 Richest Chinese Billionaires
Taxes, Inequality and Unemployment Will Weigh On China After Party Congress
U.S. Business Optimism About China Drops To Record Low
Pandemic's Impact On China's Economy Only Short Term, U.S. Ambassador Says
@rflannerychina
Real estate markets slow in most nearby communities – Calgary Herald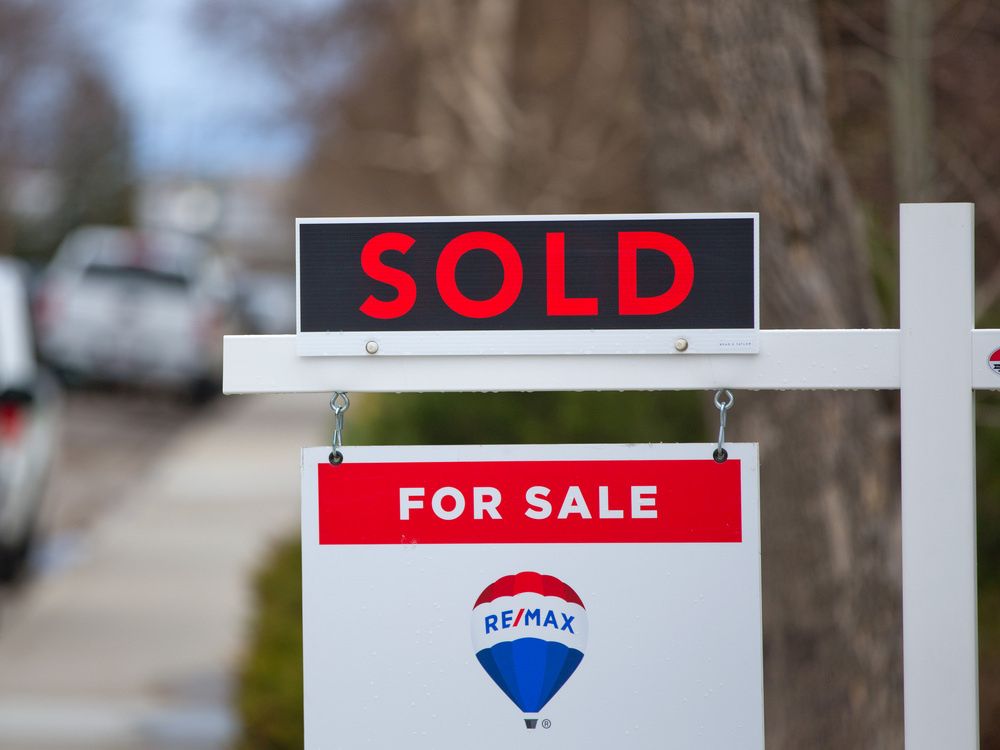 Reviews and recommendations are unbiased and products are independently selected. Postmedia may earn an affiliate commission from purchases made through links on this page.
Article content
Slowing demand and rising supply in outlying communities like Airdrie have set in along with cooler temperatures of late summer, recent data shows.
Article content
Calgary Real Estate Board statistics from last month show sales falling year over year in most communities while supply is rising.
Article content
"In all those markets, we've seen improvements in inventory," says Ann-Marie Lurie, chief economist with CREB.
"Still these markets remain quite tight, but we are seeing some price adjustments and that's because they came up so high during the pandemic."
Airdrie is the largest and most in-demand market with the highest sales last month, 169 transactions, down almost eight per cent year over year. Still, the community saw inventory rise more than 10 per cent with now more than 1.69 months of supply, an increase of nearly 20 per cent from last year.
Other communities have also seen sales fall and supply rise. These include Cochrane, which had 75 sales, down about 17 per cent from August last year. Its supply is now more than two months, up about 26 per cent year over year.
Okotoks had 53 sales in August, down about 19 per cent year over year while supply grew to more than 1.8 months.
Despite falling demand and growing supply, prices still grew year over year in these communities. The benchmark price in Airdrie increased almost 19 per cent to $493,500. In Cochrane, the benchmark price grew by more than 16 per cent to $517,400 while the benchmark reached $549,300 in Okotoks, also an increase of more than 16 per cent.
Chestermere saw the biggest drop in sales year over year at more than 48 per cent.
Only High River experienced a slight increase in activity with sales last month up 2.5 per cent versus the same span last year.