Local Moose Jaw real estate agents join forces – moosejawtoday.com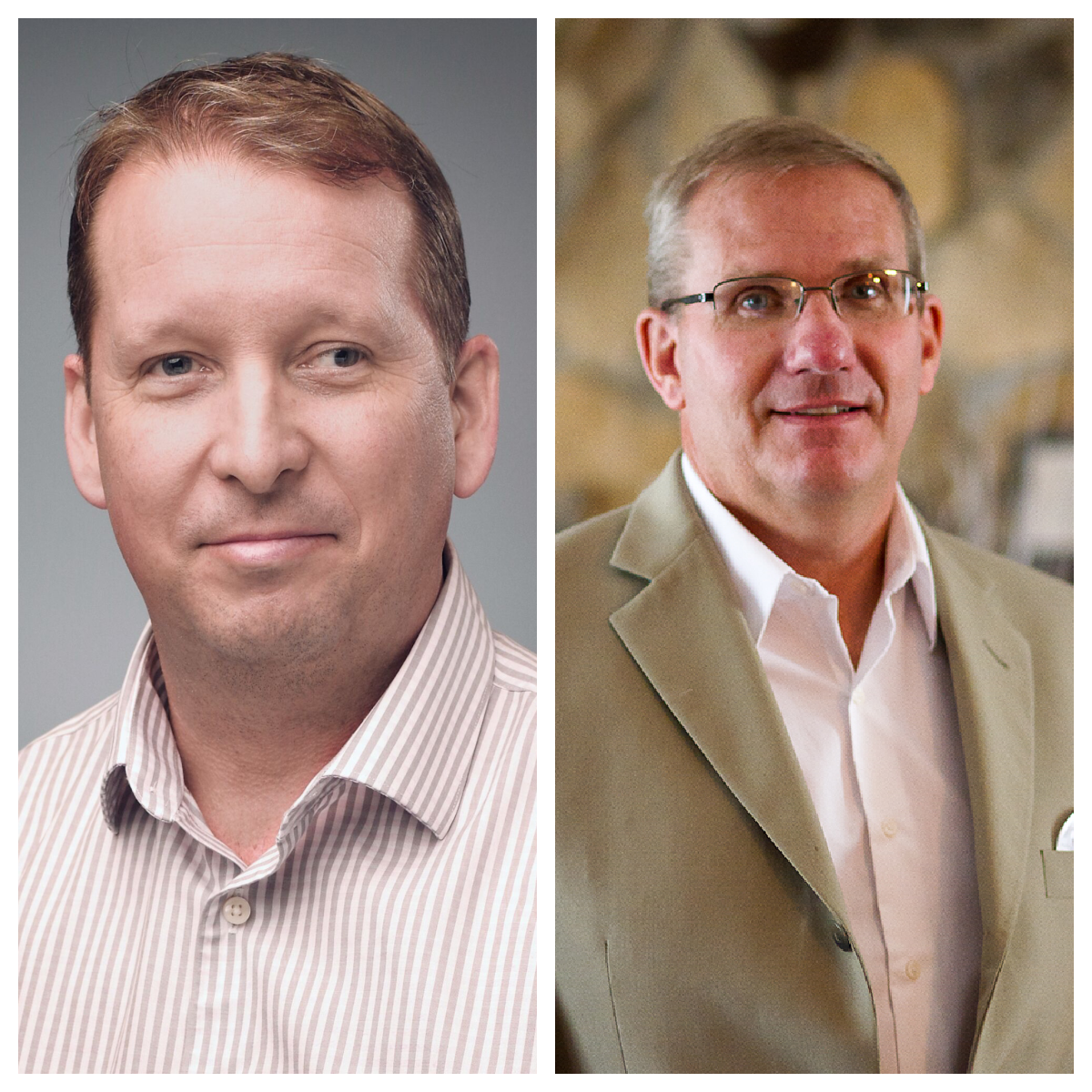 Gayland Panko and Trevor McPherson have known each other for about four years, and knew each other first as competitors.
After careful consideration and some initially cautious collaboration, they realized business would be better for both themselves and their customers if they joined forces to create the real estate team of Panko & Associates.
Gayland was born and raised in Moose Jaw. After a successful career as a cattle rancher, he retired and began investing in real estate throughout Canada and the US.
"(Being a real estate agent) was initially supposed to be a hobby," he says.
He has been a licensed realtor for two years now. It "just made sense" to him to start helping his many contacts with buying and selling commercial, farm, and ranch properties because, as an investor who believes in thorough research, there were properties and leases which might make sense for someone else even if they did not make sense for him.
Trevor is from Regina, lived in Saskatoon for eight years, and has lived in Moose Jaw since 2009.
"I'm here in Moose Jaw now," he states firmly, "I'm not moving around anymore."
A well-known professional golfer who has been a full-time real estate agent since 2015, Trevor focuses his real estate interests in residential and commercial properties. He also obtained his broker's license in April 2021, contributing another level of real estate expertise to what he and Gayland are able to leverage. The partners are happy with how their corresponding strengths and interests add up.
"In real estate," Gayland says, "customers benefit from agents being in contact with each other."
This enables each respective buyer or seller to find the property that is most suited to them.
"Our goal is to create an atmosphere in our office with a collaborative, solution-based approach. Trevor and I work as a team, meeting and working together to find space for our clients and matching buyers with sellers."
McPherson and Panko both immediately ran into puzzlement regarding their affiliation with Royal LePage Regina Realty.
Gayland says, "I keep encountering confusion about that, just potential customers noticing the name and assuming we're based in Regina." Trevor agrees wryly, stating that, "With real estate regulations, you have to be registered and affiliated with a brokerage to practice real estate."
As Trevor has his broker's license, they could have started their own brokerage, but as he says, "The economics… didn't make sense." He explains that with today's cloud-based real estate market, they could have worked under the auspices of virtually any brokerage in the province, and chose Royal LePage Regina after "a lot of due diligence."
They both want to assure potential clients that they are local Moose Jaw agents. "We work and live here," they agree, "we're a Moose Jaw firm."
When asked if they have any advice for those needing a real estate agent, they are unambiguous. "You should be interviewing agents, shopping around." Trevor affirms, "Our advice is free, and we're happy to just chat, so call us up."
Gayland expresses that, "You should pick your agent based on who you get along with, and who you trust, maybe you have a history with them or maybe it's someone you know."
Trevor chimes back, "I've said to people, 'maybe a different agent would be better able to help you?' but for both of us, the goal is to assist our clients in obtaining their goals."
Real estate secrets; Family blindsided after others profit off obituary; CBC's Marketplace Cheat Sheet – CBC.ca
Miss something this week? Don't panic. CBC's Marketplace rounds up the consumer and health news you need.
Want this in your inbox? Get the Marketplace newsletter every Friday.
Real estate agents caught on hidden camera breaking the law, steering buyers from low-commission homes
Marketplace's latest investigation is uncovering some shady real estate practices.
Posing as homebuyers and sellers, Marketplace tested if real estate agents are engaging in steering, an anti-competitive practice that steers potential homebuyers away from properties that offer agents lower commission. The team's hidden cameras found some agents deceiving the buyers they are supposed to represent in an effort to pad their own bottom line.
Experts and industry insiders say what Marketplace has uncovered is indicative of an industry working for the benefit of real estate agents at a cost to home sellers and buyers.
"There's a huge inertia, and maintaining the status quo, it absolutely benefits existing realtors 100 per cent," said broker and real estate agent Michael Walsh, one of the few speaking out on this issue.
After learning about our findings, the Real Estate Council of Ontario issued a notice about steering to more than 93,000 real estate agents, brokers and brokerages under its purview, noting that such behaviour breaches their code of ethics. Read more
Investigation catches real estate agents breaking the law to keep commissions high, hamper competition and block private sellers. 22:30
Family blindsided after marketing company, funeral home cash in on father's obituary
Before pancreatic cancer took his life in April, John Rothwell made his dying wishes clear: if mourners wanted to donate to a cause in his name, the money should go to an educational fund he and his family set up.
Instead, family and friends unwittingly paid for a product that puts money into the pockets of companies profiting from grief, says son Nathan Rothwell
Rothwell told Go Public that while he knew the obituary would be on the website of the Mackey Funeral Home in Lindsay, Ont., he made sure it included a request for mourners to consider donating to the educational fund, in lieu of flowers.
What no one told his family is that Frontrunner — a Kingston, Ont.-based marketing company that runs the funeral home's website and many others across the country — uses obituaries to sell what it calls "memorial" trees and other products.
The obituary included links that said, "Plant a tree in the memory of John Rothwell" and led to a different website where mourners paid for products the family knew nothing about, said Rothwell.
"Family and friends spent money out of their own pockets for what they thought were my dad's wishes," Rothwell said.
After Rothwell complained and got a lawyer involved, Frontrunner doubled what mourners paid for the trees, and donated that money — more than $2,000 — to the educational fund. The company maintains that it did nothing wrong. Read more
The U.S. land border is reopening, but Canadians with mixed vaccines are still in limbo
While it's welcome news that the U.S. will reopen its shared land border with Canada to non-essential travel on Nov. 8, some Canadians with mixed vaccine doses aren't celebrating just yet.
That's because at the same time the U.S. reopens the land border, it will start requiring that foreign land and air travellers entering the country be fully vaccinated.
The U.S. Centers for Disease Control (CDC) currently doesn't recognize mixed COVID-19 vaccines — such as one dose of AstraZeneca and one dose of Pfizer or Moderna — and hasn't yet said if travellers with two different doses will be blocked from entry when the vaccine requirement kicks in.
"CDC will release additional guidance and information as the travel requirements are finalized later this month," spokesperson Jade Fulce said in an email on Wednesday. Read more
What else is going on?
What we know about kids and COVID-19 vaccines
If parents feel heard and understood, they're in a much better position to make decisions, say pediatricians
Zellers returns — kind of — but the lowest price isn't quite the law
Discount store brand reappears months after HBC appears to lose trademark registration.
Sweatpants forever? Why the 'athleisure' fashion trend may outlast the pandemic
The pandemic has changed fashion trends — and experts say our desire for comfort is here to stay.
Canada seeks to claw back $25M in COVID relief from thousands of fishers
More than half of the harvesters affected by the repayment request are in Nova Scotia.
Specialized Tarmac SL7 Bicycles recalled due to fall hazard
Consumers should immediately stop using the bicycles and contact an authorized Specialized retailer.
Marketplace needs your help
Have you ever signed up for a session with a life coach? We want to hear all about your experience! Email us at marketplace@cbc.ca.
Watch this week's episode of Marketplace and catch up on past episodes any time on CBC Gem.
This Week's Top Stories: Canadian Real Estate Tops The List of Global Bubbles, and IMF Warns of Correction Risks – Better Dwelling
Real estate secrets – CBC.ca
Canada has among the highest real estate commission rates in the world.
Our investigation found real estate agents breaking the law by steering buyers from low-commission homes. Hidden cameras caught them in the act.
Watch our full investigation anytime on CBC Gem.
More on this story