Luxury hotel owner Warwick acquires Montréal's Le Crystal
International luxury chain Warwick Hotels and Resorts (WHR) has acquired its first property in Canada, the Hotel Le Crystal in downtown Montréal which it plans to reopen in May after a two-year closure.
Located at 1100 Rue de la Montagne at the intersection of Boulevard René-Lévesque, the property is part of a 28-storey, mixed-use podium and tower. The hotel portion comprises Floors 4 through 11 and comprises 131 rooms and suites, which Warwick notes "will be amongst the largest in the city."
It will be known as the Warwick Le Crystal-Montréal.
Warwick did not disclose financial details of the acquisition, which it said follows its core strategy of "having hotels located in the centre of commercial, cultural and gastronomic activities of international gateway cities."
The hotel had "temporarily" closed its doors in February of 2021 due to pandemic restrictions, but had not reopened.
"Our group is delighted with this acquisition, which is an excellent addition to our portfolio. Hotel Le Crystal shares many attributes of other Warwick hotels," said Richard Chiu, president and founder of Warwick, in the announcement.
"With its prime location and its spacious and stylishly designed guest rooms, Hotel Le Crystal reflects the DNA of our group," added Clare Chiu, Warwick's vice-president of development.
"Our guests seek luxurious comfort, excellent service and authentic experiences. This is precisely what Warwick Le Crystal–Montréal will deliver."
Complex transaction due to strata ownership
The transaction was much more complex than most hospitality trades because of the strata structure of the previous ownership. Colliers Hotels executive managing director Alam Pirani told RENX 126 of the 131 hotel suites were included in the transaction, with the others remaining with previous owners.
Colliers brokered the transaction.
"It was a very complex structure given the individual ownership of strata unit holders," Jessi Carrier, senior vice-president, Colliers Hotels, told RENX.
"I do think this was an opportunity for someone to buy a hotel unencumbered with brand and the ability to enter a high-barrier-to-entry market, so from Warwick's perspective it was a very strategic acquisition.
"In a market that has good growth, it's a good opportunity for Warwick."
The building also includes 52 residential condos on Floors 13 through 28 which were not part of the sale.
The underlying syndicate of owners also continue to hold the meeting spaces, which will be operated by Warwick. A restaurant space in the building is also still owned by the original syndicate.
"These strata-type unit structures aren't common. We've done this before in Vancouver with the sale of the Westin Grand, it was a very similar type of a structure," Carrier explained.
"Again, messy and it took a long time to get done . . . I think, from a restructuring point of view it is a good opportunity for someone like Warwick to consolidate ownership."
Two recent hotel transactions in Montréal
Among a long list of amenities, most of the rooms at le Crystal also have kitchenettes. The hotel offers an indoor swimming pool, a fitness centre, underground parking, the meeting rooms and the Elements Maison de Beauté spa.
At the lobby level is popular Asian restaurant Siam.
The transaction is the second significant hotel to change hands in Montreal in recent weeks. Groupe Mach acquired one of the city's most iconic hospitality properties, the 357-room InterContinental Montreal, for $80 million earlier this month.
Parani isn't reading anything more significant into the two sales despite the fact the hotels sector is emerging from a couple of very tough years dealing with the COVID-19 pandemic.
"I think it is a bit of a coincidence," Parani said. "It's a high-barrier-to-entry market, it's kind of like Toronto and Vancouver. It isn't often that you see a lot of downtown core assets trade just because of the profile of (hotel) ownership.
"In these circumstances, Pandox was the seller of the InterContinental . . . it was a strategic decision for them. In this case (Le Crystal), it was an opportunity to fix an asset that was frankly structured inappropriately with individual unitholders."
Mach plans to spend between $20 to $25 million to refurbish the Intercontinental over the coming months.
About Warwick
Warwick is based in Paris and was founded in 1980 with the purchase of the Warwick New York, a hotel originally built by William Randolph Hearst.
Its portfolio now includes more than 40 hotels, resorts and spas worldwide. The 20-or-so hotels located in the Americas, Europe and the South Pacific are wholly owned and operated by WHR.
Another 20-or-so hotels are either affiliates which participate in sales and marketing activities of the group, or are operated under management contracts, the company states.
Among the cities where it has properties are Paris, New York, London, Geneva, Dallas, Chicago and San Francisco.
Three unique real estate listings that caught our eye this week – Western Investor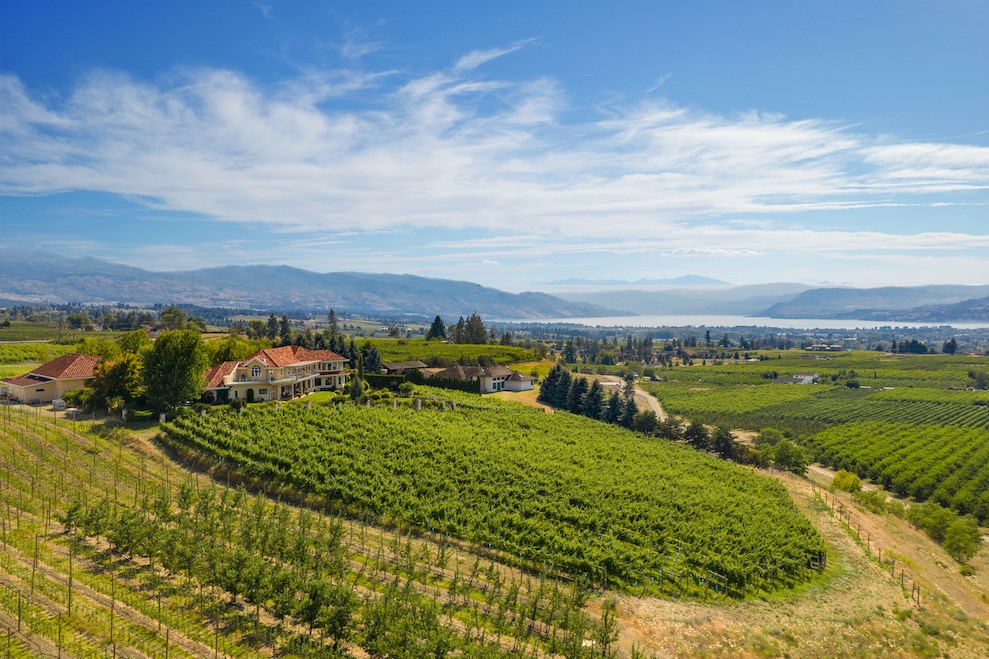 Western Investor is famous for the breadth of its commercial real estate listings. It is perhaps the only publication in Canada where investors can find a high-rise office tower, a remote waterfront lodge, a golf course, an industrial warehouse or a small-town bowling alley for sale within its pages.
We often have unique listings and there are three this month that stood out.
First is an entire city block for sale in downtown Calgary.
The 2.83-acre site borders the popular East Village, and the land is rezoned for a high-density mixed-use project with a generous floor-ratio-area (FAR) of 20.
Flexible commercial zoning allows for residential rentals, condos or hotel and a variety of commercial uses. Current visions include four high-rise towers, but all options are on the table. It is listed by Goodman Commercial, Vancouver, and NAI Commercial, Calgary, at an asking price of $32.4 million.
Second is a rare listing in B.C.'s Central Okanagan.
The property is the 11.3-acre Vibrant Wine vineyard estates in east Kelowna. The property includes a luxury 9,000-square-foot Italian-style villa. The eight-acre vineyard was named the No.1 winery on Trip Advisor and its product was ranked the Best White Wine in the World in 2013. A proven venture that can be expanded, the entire property and equipment is co-listed by HM Commercial and Jane Hoffman Realty, Kelowna, at $13.5 million.
Third of the unique listings is a productive gold mine.
With a private residence and a two-title acreage in the Cariboo, the property covers 3.2 acres near the original Gold Rush town of Likely, B.C.
The land includes an updated three-bedroom house, but the attraction is the operating gold mine. A two person operation on a five-year renewable permit that covers a 100-acre bench, only nine acres have been worked so far, but there has been a consistent average return of 1 ounce of gold per 100 yards mined, with the highest return of 8 ounces in under 100 yards. Note: the price of gold now is around US$1,980 per ounce. The entire operation, including all the mining machinery, is listed by 3A Group, Re/Max Nyda Realty in Agassiz, B.C., at $1.45 million.
Simcoe County's real estate market shows signs of recovery – CTV News Barrie
Real estate experts paint a cautiously optimistic outlook after a year of downward market trends across the country.
Trends in Simcoe County show an increase in viewings and buyers re-entering the market after key interest rate hikes from the Bank of Canada warded off many last year.
Lance Chilton, the broker of record at Re/Max Hallmark Chilton Realty, calls the local market "more or less balanced."
"Inventory conditions are the same as they once were in 2018," he noted." From 2020 to 2022, prices rose to about 43 per cent, which was rather rapid."
Chilton said key interest rate hikes eventually bottomed out the local market by about September – that's when home prices that peaked at around $1 million dropped to about $730,000.
"Since then, it's recovered by about five per cent," Chilton said. "In fact, we actually saw showings increase for the first time in about six months."
The Barrie and District Association of Realtors (BDAR) confirms that showings have picked up again, with people getting that "spring fever."
However, the one key issue that remains is low inventory.
"We saw prices dip because of interest rates and people pulling out of the market, but we never saw that supply come back online," said Luc Woolsey, BDAR president, adding the situation creates multi-offer bids.
"So there's still a lot of people having to come in firm, waiving conditions and inspections because they're having to compete."
'Million Dollar Listing' star warns CA mansion tax will deliver 'hardest hit' to market since 2007 – Fox Business
Though it's home to some of the most luxurious and expensive real estate listings in America, California is readying to pass a housing bill that one "Million Dollar Listing" agent warned could create the "hardest hit" to the market since the 2007-08 crash.
"In about ten days or so, there's a measure called the ULA measure that's going to go into effect, which is going to be probably the hardest hit to the real estate market that we've seen since 2007," broker and television personality Josh Altman said on "Varney & Co." Monday.
Altman's comments come in response to the recently-passed "United to House L.A." (ULA) measure in California, which adopts a so-called "mansion tax" on property sales or transfers over a certain value to pay for affordable housing.
Properties sold above $5 million but below $10 million are subject to a 4% sales or transfer tax, while properties that sold for more than $10 million will face a 5.5% tax, according to the city clerk's voter information pamphlet.
'MILLION DOLLAR LISTING'S' JOSH ALTMAN GIVES INSIDE LOOK AT 'BOTCHED' STAR PAUL NASSIF'S $27.9 MILLION HOME
At least 92% of taxpayers' money would "fund affordable housing under the Affordable Housing Program and tenant assistance programs under the Homeless Prevention Program," the pamphlet also clarified.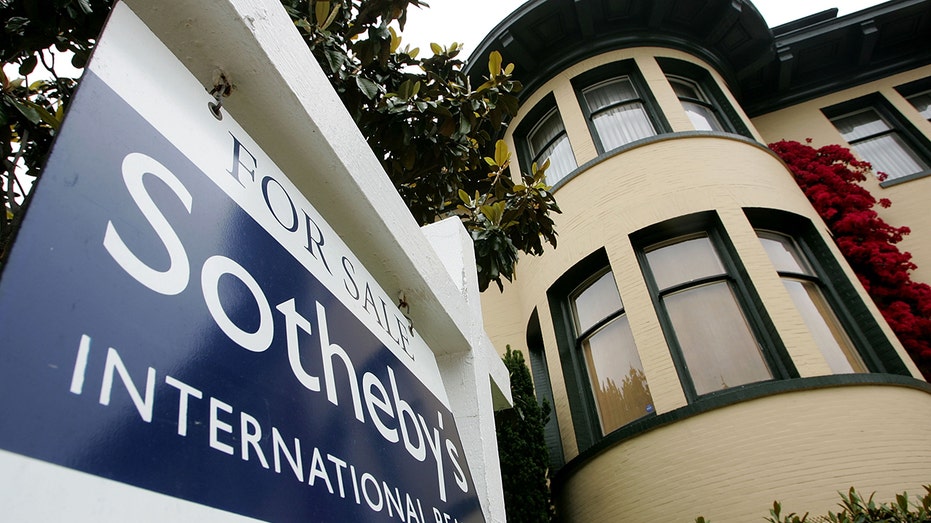 "The way that this ULA measure was passed is just mind-boggling to me," Altman added, "and I think it's one of the most ridiculous bills that I have ever seen in my entire 20-year career."
The Los Angeles city administrative officer estimated the proposed tax could generate $600 million to $1.1 billion in revenue each year. However, he noted it would "fluctuate" based on how many property transactions with values within the scope of the tax actually occur.
While those who support the measure argue it could help solve L.A.'s housing affordability and homeless crisis, others like Altman caution the tax policy would lead to higher home prices and bureaucracy.
"Think about these people that bought houses three years ago for $5 million and they want to sell now," Altman hypothesized. "The market's down, rates are up, that happens. But now they got to cut a check for $200,000 out of their own pocket because there's no profit on that. So it's really going to rock the real estate market that we're in here in Los Angeles."
California's real estate market, the "Million Dollar Listing" star further argued, is on "a race to the bottom" over the next 10 days as buyers try to close deals before the mansion tax is enacted.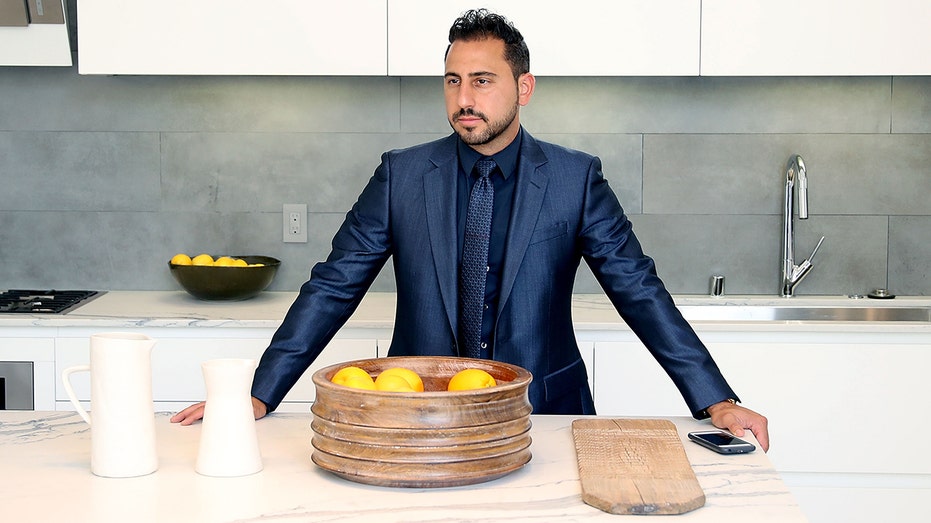 "I'm seeing deals get done that should never have gotten done," the L.A. agent said. "I've even done as much as, on a $28 million listing that I have, we have offered a $1,000,000 bonus for anybody who buys and closes before April 1."
The "main issue" with the ULA measure remains its "trickle down" effect — not on mansion or luxury homeowners, but on working and middle-class California families.
GET FOX BUSINESS ON THE GO BY CLICKING HERE
"People who voted who said, 'Oh, I don't have a $5 million house,' which by the way, is not a mansion in L.A., we're talking about a four-bedroom, 4,000 square-foot house in L.A. is $5 million, so this isn't a mansion tax," Altman said.
"This isn't a $30, $40, $50 million house tax – these are regular people that work bill to bill, that have to pay their mortgage just like everybody else, and now they're being penalized here."
FOX Business' Aislinn Murphy contributed to this report.