Media Advisory: Ministers Parsons and Loveless to Participate in the Newfoundland and Labrador Construction Association Conference – News Releases – Government of Newfoundland and Labrador
The Honourable Andrew Parsons, Minister of Industry, Energy and Technology, and the Honourable Elvis Loveless, Minister of Transportation and Infrastructure, will participate in the Newfoundland and Labrador Construction Association's annual conference.
Minister Parsons will bring greetings during the business luncheon tomorrow (Friday, October 28) at 12:30 p.m.
Minister Loveless will speak at the awards gala on Saturday, October 29 at 7:00 p.m.
Both events will take place at the Delta Hotel and Conference Centre, 120 New Gower Street, in St. John's.
Working on behalf of over 640 firms, the Newfoundland and Labrador Construction Association has served as the voice of the provincial construction industry for more than 40 years.
-30-
Media contacts
Kelly-Anne Roberts
Industry, Energy and Technology
709-729-5248, 327-7005
Kelly-AnneRoberts@gov.nl.ca
Kathryn Summers
Transportation and Infrastructure
709-729-1758, 699-6147
kathrynsummers@gov.nl.ca
Bark and Bite | On the Media – WNYC Studios
Putin decries media 'lies' at meeting with soldiers' mothers
MOSCOW (AP) — Russian President Vladimir Putin on Friday hit out at what he said were skewed media portrayals of Moscow's military campaign in Ukraine as he met with mothers of Russian soldiers fighting there.
"Life is more difficult and diverse that what is shown on TV screens or even on the Internet. There are many fakes, cheating, lies there", Putin said.
The meeting in the Kremlin with more than a dozen women came as uncertainty persists over whether enlistment efforts may resume in the face of recent battlefield setbacks.
Putin said that he sometimes speaks with troops directly by telephone, according to a Kremlin transcript and photos of the meeting.
"I've spoken to (troops) who surprised me with their mood, their attitude to the matter. They didn't expect these calls from me… (the calls) give me every reason to say that they are heroes," Putin said.
Some soldiers' relatives have complained of not being invited to the meeting and have directly criticized Putin's leadership as well as the recent "partial mobilization" that defense officials said resulted in 300,000 reservists being called up.
Olga Tsukanova of the Council of Mothers and Wives, a movement formed by relatives of mobilized soldiers, said in a video message on the Telegram messaging app authorities have ignored queries and requests from her organization.
"We are here in Moscow, ready to meet with you. We are waiting for your reply," she said, addressing Putin directly.
"We have men in the ministry of defense, in the military prosecutor's office, powerful guys in the presidential administration… and mothers on the other side. Will you start a dialogue or will you hide?," she said in her message. Unconfirmed reports by some Russian media outlets suggested that some of the women meeting with Putin on Friday were members of pro-Kremlin social movements, the ruling United Russia party, or local officials backing Putin's government.
Valentina Melnikova from of the Union of Committees of Soldiers' Mothers, a Russian rights organization, told the independent Verstka publication earlier this week that its members were also not invited to the meeting.
Since October, relatives of mobilized soldiers have organized protests in over a dozen Russian regions, calling on the authorities to release their relatives from frontline duty and ensure they had appropriate food rations, shelter and equipment.
Reports by the AP, independent Russian media, and activists have suggested that many of the mobilized reservists are inexperienced, were told to procure basic items such as medical kits and flak jackets themselves, and did not receive proper training before deployment. Some were reported killed within days.
Concerns persist in Russia about whether the Kremlin may renew its mobilization efforts, as Ukrainian forces continue to press a counteroffensive in the country's south and east. Moscow has suffered a string of battlefield setbacks, losing territory in the northeastern Kharkiv and southern Kherson regions.
While Russian officials last month declared the "partial mobilization" complete, critics have warned it could resume after military enlistment offices are freed up from processing conscripts from Russia's annual fall draft.
Jennifer Lopez returns to social media to announce 'This Is Me…Now'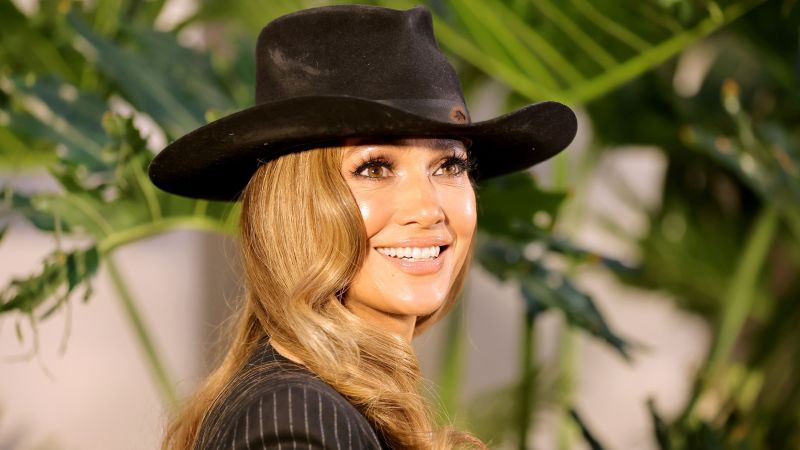 Jennifer Lopez has used the 20th anniversary of the release of her "This Is Me…Then" to announce an update.
"This Is Me…Now" will be her next project and reportedly "chronicles the emotional, spiritual and psychological journey that she has taken over the past two decades."
Lopez's social media had gone dark in recent days with much speculation that a big announcement was in the works.
"Featuring confessional songs, reflections on the trials of her past, upbeat celebrations of love with her signature powerhouse vocals, This Is Me…Now shines a spotlight on her tough childhood, unsuccessful relationships and the incredible emotional journey she has been on," according to Rolling Stone, citing a press release.
The original album, "This Is Me…Then," was released on November 25, 2002.
In a video posted on her verified social media, Lopez is shown morphing from the artist she was then to who she is today.
"This Was Me…Then" was dedicated to her then-fiance Ben Affleck. It featured her hit single "Jenny From the Block," as well as a special song about Affleck, "Dear Ben."
"This Is Me…Now" includes a track titled, "Dear Ben pt. ll."
The new album was teased in Lopez's recent Vogue interview in which the collection of songs was referred to "as a kind of bookend to This Is Me…Then, the album she released 20 years ago in the heady early days of her relationship with Affleck."
"I'm not one of these tortured artists," Lopez told Vogue. "Yes, I've lived with tremendous sadness, like anybody else, many, many times in my life, and pain. But when I make my best music or my best art is when I'm happy and full and feel lots of love."
Lopez and Affleck are now married, almost 20 years after they first split as a couple.