Media Mentor, Rooted in Trust Colombia – Colombia – ReliefWeb
ABOUT THE PROJECT
The Rooted in Trust project works to combat COVID-19 rumors and misinformation in Afghanistan, Lebanon, Iraq, Zimbabwe, Colombia, Brazil, Mali, DRC, Sudan and South Sudan. We work to create impact at the local level and inform approaches to rumor management at the global level. The project is supported by a Global Technical Advisory team made up of media, humanitarian, data science and information management experts.
In Phase 1 of the project, we collected more than 19 thousand rumors in 14 languages and supported more than 30 local trusted information providers. In this critical phase of the pandemic, we will build on these efforts to listen and respond to the information challenges faced by vulnerable groups in humanitarian contexts, encouraging open dialogue between citizens and scientists and stronger and more collaborative partnerships between information providers (such as local media) and humanitarian and health sources.
ABOUT THE OPPORTUNITY
The Media Mentor will manage relationships between the project team and the local media. They will help to better understand and respond to the needs of journalists in this crisis in relation to information, content and skills and approaches in combating misinformation.
LOGISTICS
This is a remote-first position. The ideal candidate is based in Choco, Putumayo, Vapues, Caquetá and Valle del Cauca departments. However, remote candidates based elsewhere will also be considered. You must have work authorization in your location that does not require sponsorship from Internews.
Wherever possible, we work to try to find solutions for international hiring that work for both the company and the candidate. This means that some of the particulars around the offer for a role will be dependent on several factors, and that the benefits and salary structure that apply to a position will ultimately be based upon the candidate's location and where the role is hired.
Applications will be reviewed on a rolling basis, so candidates are encouraged to apply soon.
This is a limited duration position, with an expected term of 4 months.
OUR COMMITMENT TO FOSTERING A CULTURE OF BELONGING
We are an organization of dynamic, mission-driven individuals who are passionate about our core values and about supporting positive change in the world. We pride ourselves on our commitment to innovation and flexibility. We believe that diverse teams are strong teams and work to support an ethic of belonging, dignity, and justice for all people. Our current team includes a mix of genders, parents and non-parents, and people of multiple races, nationalities, ages, sexual orientations and socioeconomic backgrounds. We are an EEO employer and encourage candidates of all races, genders, ages, orientations, ethnicities and national origins to apply, and welcome those with alternative backgrounds and experiences.
DAY-TO-DAY TASKS will include:
Media Support
Create and update a database of media organizations and prominent journalists in Colombia, including basic brief of capacity, language needs and key contacts;
Create or support existing peer-to-peer learning platforms for journalists in Colombia to understand the journalists and media grassroot organizations' support needs, share story ideas, ask questions, and receive support form Internews experts and health and humanitarian partners;
Connect with smaller, community-based media and media who may broadcast in different languages to assess their needs;
Connect with local, national, and regional media and journalists' associations;
Investigate what platforms (if any) are being used by media in Colombia to share COVID-19 related information — particularly media and news outlets known to be utilized by marginalized and displaced populations;
Establish, or contribute to existing, information sharing platforms to connect media with verified information and Internews products and support;
Track the use of Internews partner-generated content and information;
Connect with Media Engagement and training specialists in Internews offices in the region to provide support in accessing COVID-19 information and resources to support programming.
Media Roundtables: Organize semi-regular roundtable events designed to discuss pressing timely issues during the COVID-19 pandemic.
This will include choosing the appropriate date/platform/venue; identifying guests and topics; etc.
Identify media and Internews partners to invite to the event, including large and small media houses, freelance journalists, and influencers as well as humanitarian and health agencies;
Design feedback methodology to evaluate event(s).
QUALIFICATIONS WE'RE LOOKING FOR
5 years of relevant working experience in the media in Colombia;
Strong experience with communication, media development, social media monitoring, or similar;
Experience working in humanitarian contexts an/or working in challenging environments andhaving a strong understanding of how to work with local authorities, international agencies like the UN, INGOs and local organizations and community representatives;
Excellent information management skills;
Strong interpersonal communication, organizational, teamwork, facilitation and presentation skills;
Strong writing skills and proven ability to produce high-quality reports and to work under tight deadlines;
Fluent written and spoken Spanish and English;
Experience working with Indigenous and Afro-Colombian communities to gather their concerns and issues, turning these into engaging content;
Awareness of, and familiarity with, the issues and dynamics of the COVID-19 pandemic in Colombia and/or other health crises in humanitarian contexts a strong asset, but not required
In all duties, demonstrate an understanding of and commitment to upholding Internews' Core Values
How to apply
To apply, please submit CV and optionally a cover letter via our Careers page.
Home Office delays Windrush grants amid row over social media posts – The Guardian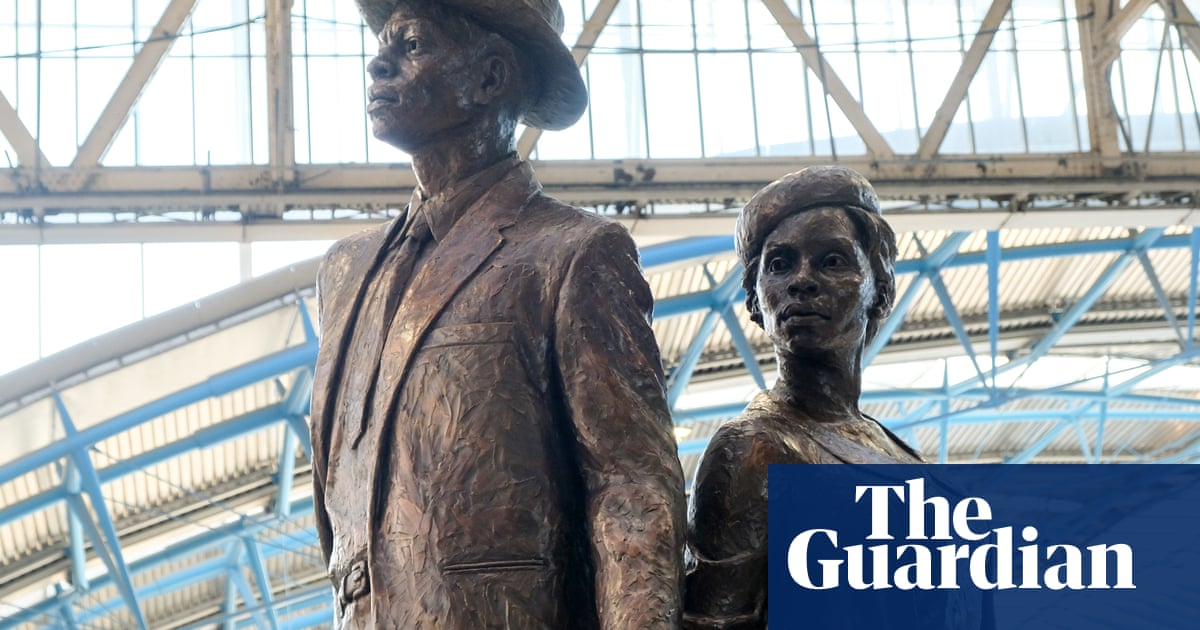 The Home Office has decided not to award £150,000-worth of grants to Windrush community organisations, amid internal disagreement about whether funds should be given to groups that have expressed criticism of the government on social media.
In December, civil servants approved applications from 15 organisations to receive about £10,000 of funding each from the Windrush community engagement fund, a grant established in the wake of the 2018 citizenship scandal.
However, their decision was blocked by the home secretary's private office, because advisers were concerned that two of the groups approved for funding had retweeted posts expressing criticism of the Home Office.
The Windrush National Organisation, the UK's largest Windrush community organisation, and the University of Leicester Pro Bono clinic, working with the Highfields community centre, both had their grant approval questioned.
Discussions over whether or not they could be removed from the recommended list caused a long delay to the grant process, and eventually the department had decided to scrap the allocation of the fund for 2022-23, a Home Office source said.
The source said there was nothing abusive in the contentious tweets, which consisted of retweeted articles from the Guardian and the Independent covering government immigration policy and pieces highlighting issues around race.
The Windrush community engagement fund was set up to support community groups to raise awareness of the government's compensation and documentation scheme, and of the Home Office's other initiatives to support those affected by the department's Windrush errors, which led to thousands of legal UK residents being mistakenly classified as immigration offenders.
Applicants to the cancelled fund received letters from the Home Office stating: "We are writing to inform you that we are unfortunately withdrawing the competition for this financial year and no funding will be awarded.
"Unfortunately, we have experienced delays with our internal assessment of the latest community engagement fund (CEF) bids leaving successful applicants very little time to spend money before the end of the financial year."
The letter added: "We will relaunch the competition next financial year. We know this is disappointing news."
Asked at a public meeting last week about the decision not to distribute £150,000-worth of grants, Angela Wilson, a Home Office civil servant and head of the Windrush external engagement team, said: "This was to do with internal problems with our assessment criteria."
Applicants to the fund responded with frustration at the time wasted in submitting applications for small grant allocations that were then not distributed.
The source said the eligibility criteria were likely to be rewritten for next year, to request that applicants be prepared to "work constructively" with the Home Office.
Bishop Desmond Jaddoo, the chair of the Windrush National Organisation, was unaware of the context behind the cancellation of the 2022-23 grants. He said his organisation had had a constructive working relationship with the Home Office to date.
"Community-led engagement is intrinsic to righting the wrongs of the Windrush scandal and any available community engagement fund must be timely and commensurate to support the much-needed engagement requirements across the affected diverse communities in the UK and abroad," he said.
Laura Bee, from the Leicester University Pro Bono clinic, which assists people to make applications to the Windrush compensation scheme, said she had not been told anything about the background to the "disappointing" decision to cancel the fund allocations for last year.
Her organisation had not put anything on social media about Windrush, but the Highfields community centre, where they were planning to hold events, and with whom they had submitted a joint application, had occasionally retweeted articles about Home Office policy.
"Our clinic is well-placed to raise awareness about the compensation scheme and help potential claimants to access the scheme. Our student advisers really value the opportunity to carry out this important work," she said.
A Home Office spokesperson said the decision to withdraw the fund had been taken due to "internal delays", and that the scheme would be relaunched in the new financial year. "We continue to provide comprehensive engagement and information to organisations to enable them to support affected individuals," the spokesperson said.
Media Advisory – Governor General to meet with the President of the United States – Yahoo Canada Finance
OTTAWA, ON, March 21, 2023 /CNW/ – Ontario–Her Excellency the Right Honourable Mary Simon, Governor General of Canada, will welcome the Honourable Joe Biden, President of the United States, on Thursday, March 23, 2023, at 6:25 p.m., at the Canada Reception Centre at the Ottawa MacDonald-Cartier International Airport. The Governor General and Mr. Whit Fraser will then meet with President Biden and Dr. Jill Biden, First Lady of the United States.
| | |
| --- | --- |
| Date: | Thursday, March 23, 2023 |
| Time: | 6:25 p.m. (EDT) |
| Location: | Canada Reception Centre at the Ottawa MacDonald-Cartier International Airport |
Notes for media:
All media must be accredited with the Parliamentary Press Gallery.

Photos of the meeting taken by the Governor General's official photographer will be made available upon request.
Stay connected:
Follow GovernorGeneralCanada on Facebook, Instagram, Twitter and YouTube.
SOURCE Governor General of Canada
View original content: http://www.newswire.ca/en/releases/archive/March2023/21/c8738.html
War Made Easy: Norman Solomon on How Mainstream Media Helped Pave Way for U.S. Invasion of Iraq – Democracy Now!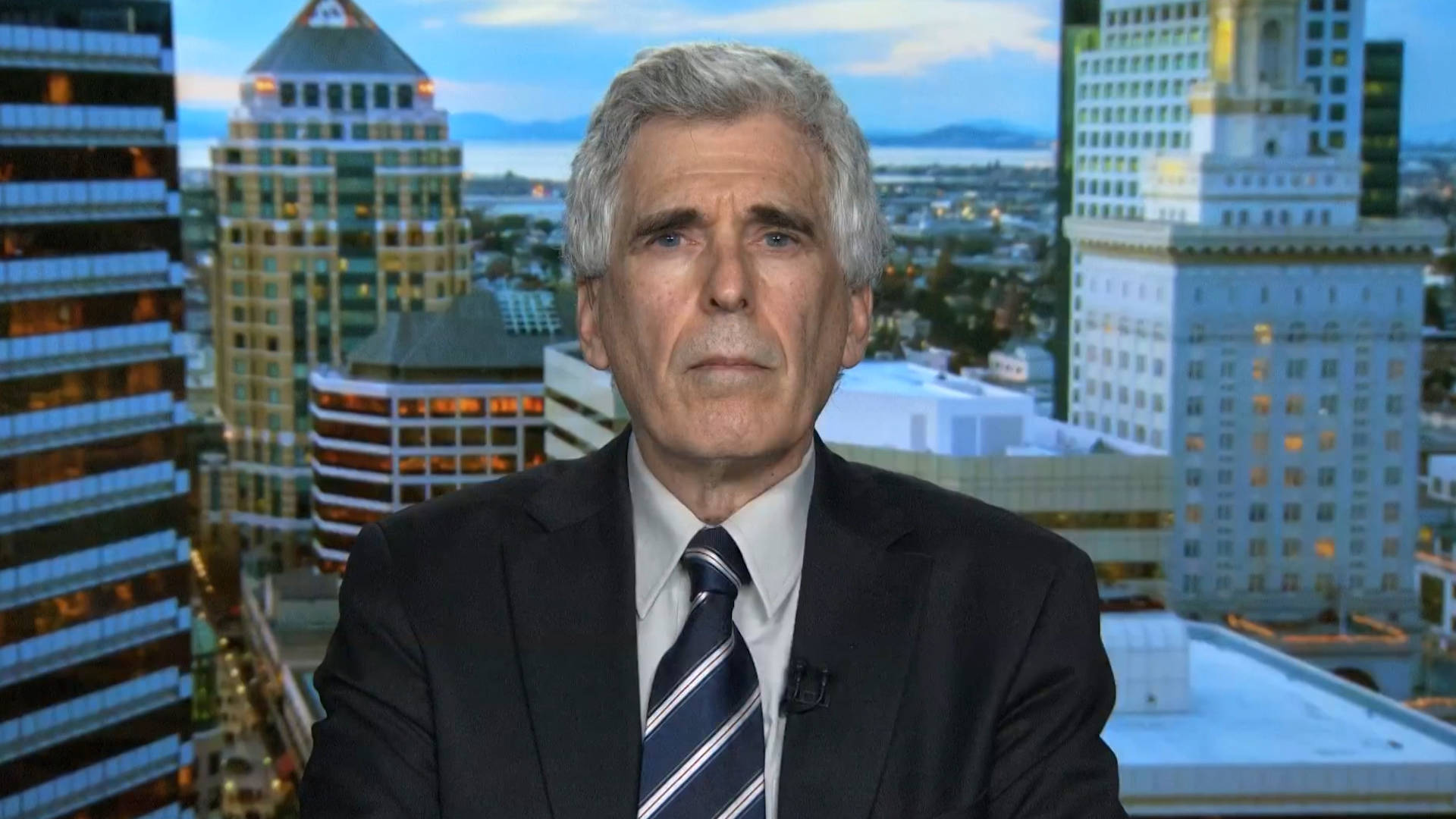 As we continue to mark the 20th anniversary of the U.S. invasion of Iraq, we look at how the corporate U.S. media helped pave the way for war by uncritically amplifying lies and misrepresentations from the Bush administration while silencing voices of dissent. Longtime media critic Norman Solomon says many of the same media personalities and news outlets that pushed aggressively for the invasion then are now helping to solidify an elite consensus around the Ukraine war. "In the mass media, being pro-war is portrayed as objective. Being antiwar is portrayed as being biased," he says. Solomon is author of War Made Easy: How Presidents and Pundits Keep Spinning Us to Death and the forthcoming War Made Invisible: How America Hides the Human Toll of Its Military Machine.