Megadeth Album 'The Sick, The Dying… And the Dead!' Draws Lawsuit Over Cover Art
The cover of heavy metal band Megadeth's latest album The Sick, The Dying… And the Dead! has drawn a lawsuit from an artist who says he hasn't received pay or credit for his work.
New York-based illustrator and designer Brent Elliott White says he has "created artwork and characters over time for Megadeth that have become an integral part of the band's identity" and was contacted about this album in early 2020. They didn't sign a written contract at the time, according to the complaint, and the concept phase involved multiple revisions and edits and hundreds of hours of work.
By April 2021 the band had chosen a concept for the cover for The Sick, The Dying…And the Dead! and asked White to create art for an EP release. More than a year later, in June 2022, White says the band's manager Bob Johnsen asked him for additional renderings of the artwork for stage decorations for an upcoming tour. That's when White sent a text to Johnsen noting that he didn't have a contract and hadn't been paid, saying, "I know album release time is hectic but I have to mention that any send off, including album art, is contingent on compensation and contract. So we're going to have to sort that out soon."
According to the complaint, which is embedded below, Johnson's response was that "'No one intended to not have this papered by now' and he 'would bring it up the right way.'"
The next day the first single dropped, and White says the art was featured in Rolling Stone but he wasn't credited. So, the artist contacted Universal Music Group, explained the situation and said that without an agreement to transfer rights he was still the owner of the copyright.
When the album was released in Sept. 2022, they still hadn't agreed on a price. White says the album is a hit ("We'll Be Back" was nominated for a Grammy for best metal performance), YouTube videos showing the work have been viewed millions of times, and vendors are charging $100-$600 for merchandise featuring his art because defendants licensed the work to third parties without permission.
He's suing Megadeth, UMG and others for copyright infringement and is asserting multiple claims under New York's Freelance Isn't Free Act, which requires a written contract for work valued at $800 or more, sets standards for the timing of payment and prohibits other behavior like dropping pay rates and retaliation.
White is asking the court for an injunction that would stop Megadeth and UMG from using the artwork, and is seeking damages and disgorgement of profits.
UMG and a representative for the band have not yet responded to a request for comment.
20th century Japanese poster art – in pictures | Art and design – The Guardian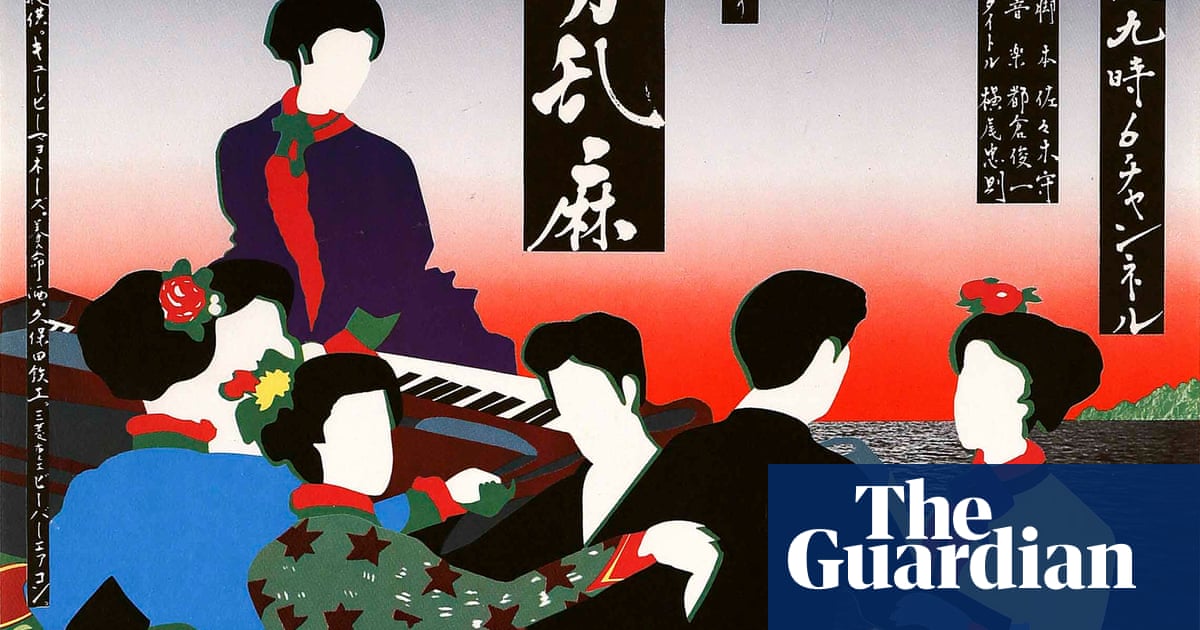 Petticoat Osen: A Tale of Forgetfulness, 1966, Tadanori Yokoo
This poster for Jōkyō Gekijō's performance of Petticoat Osen is emblematic of Tadanori Yokoo's playful and subversive approach to design. The bright hues and dynamic composition not only channel the powerful emotions, energy and bravado of Edo-period kabuki theater, but are also representative of an experimental artistic style that combines western imagery with Japanese motifs, symbols and photography, creating a synthesis between avant-garde happenings, consumer culture and everyday objects
Photograph: The Merrill C Berman Collection
Putin and his allies love buying art. To help us win the war in Ukraine, we should confiscate it – The Guardian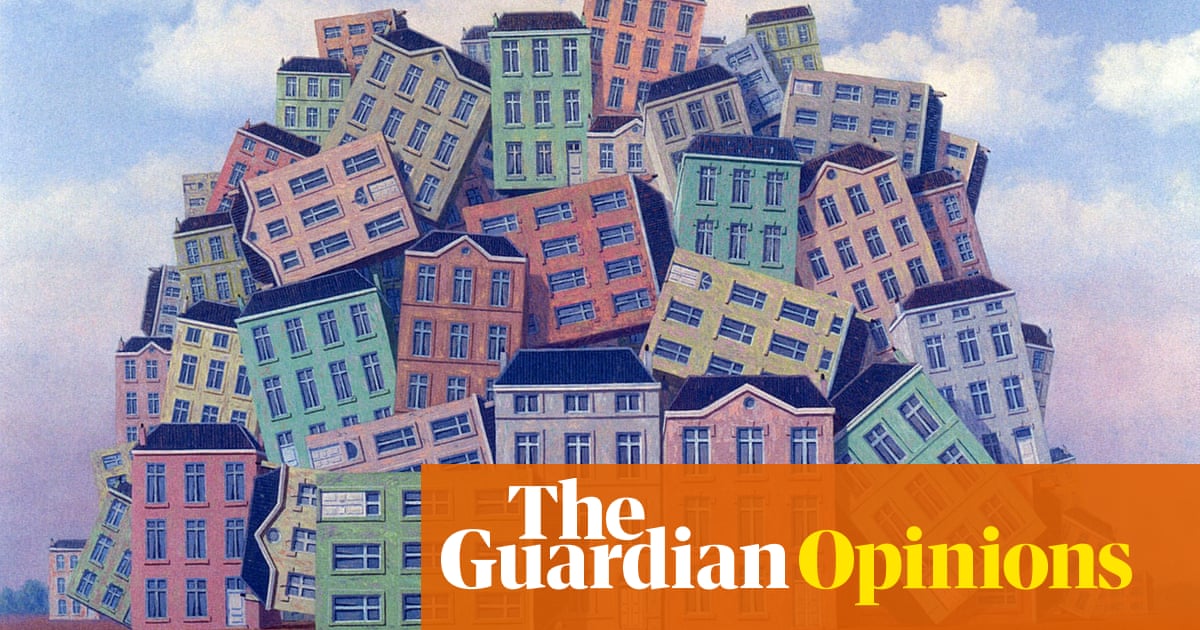 René Magritte, one of Belgium's most famous artists, was a leading member of the 1920s movement called surrealism, which sought revolution against the constraints of the rational mind. When describing his paintings, Magritte said they "evoke mystery" and strived to ask beholders: "What does that mean? It does not mean anything, because mystery means nothing, it is unknowable." I sometimes feel as if I am looking at a Magritte painting when examining Russians' ability to evade western sanctions policies.
Arkady Rotenberg, worth a reported $3.5bn (£2.9bn), is a childhood friend of Vladimir Putin. He used to be the Russian president's judo sparring partner, before progressing to become a rich businessman. Rotenberg has publicly claimed to own the $1bn so-called "Putin's Palace", a huge Italianate complex on the Black Sea coast said to be secretly owned by the Russian president.
In March 2014, Rotenberg was one of the first Russians to be hit with sanctions after Russia unlawfully invaded Ukraine and annexed Crimea. Yet two months after the restrictions were imposed, a complex web of shell companies linked to Rotenberg and his family was used to buy Magritte's La Poitrine for $7.5m at a Sotheby's auction in New York.
According to a US Senate investigation, the painting was shipped to a storage facility in Germany called Hasenkamp where it rested for five years. In August 2019, when the committee started investigating the purchase, the artwork was whisked off to Moscow. In its report, the congressional committee said the lack of banking regulations over art transactions was "shocking" and created an "environment ripe for laundering money and evading sanctions". It directed sharp criticism at auction houses and art dealers for doing little to screen or stop sanctioned people from trading art.
Since the full-scale invasion of Ukraine last year, some additional measures have been taken. The auction houses Christie's, Sotheby's and Bonhams cancelled sales of Russian art in London in response to western sanctions on the Kremlin and its wealthy cronies. But so much more could be done to tackle a notoriously opaque market which has been long favoured by Russian oligarchs looking to shift money around. After all, paintings and sculptures are easier to transport and hide than yachts and private jets, many of which have been seized over the last year. Art also provides oligarchs with a mechanism to launder their reputations – weaving themselves into such a gilded world provides cultural, social and political standing.
The arrival of the Russian super-rich in the art world was announced in May 2008 when Roman Abramovich, the then owner of Chelsea football club, bought Lucian Freud's Benefits Supervisor Sleeping for £17m at Christie's in New York. The next evening, he bought Francis Bacon's Triptych for £43m from Sotheby's. This largesse came one week after Putin flipped from Russian president to prime minister, extending his power beyond the two consecutive terms allowed under the constitution.
Leonid Mikhelson is the major shareholder in Novatek, a Russian gas company, and has done business with Gennady Timchenko, an oligarch who has been close to the Russian president for decades. Mikhelson was one of several oligarchs summoned to the Kremlin the day after the full-scale Russian invasion of Ukraine last year. He has been sanctioned since 2014. Yet during the same time period, Mikhelson's foundation has also had a presence in London's public art institutions, staging four shows at the Whitechapel Gallery between 2014 and 2018.
Western allies of Ukraine seeking to put pressure on the Kremlin over the war crimes extravaganza unleashed on Ukraine could ban sanctioned Russians from their prestigious art markets, including auction houses. More stringent regulations about beneficial ownership could be introduced, which would help to clean up the real estate market as well as the art world. An international taskforce should be established to recover priceless works of art looted from Ukrainian galleries and museums by Russian occupiers. And western authorities should confiscate pieces bought by sanctioned individuals and their proxies. The money should go towards the reconstruction of Ukraine.
The UK will not have to look far for such items. Two months after the war started last year, its authorities could have made a real statement. The Victoria and Albert Museum hosted a blockbuster Fabergé in London: Romance to Revolution exhibition displaying objet d'arts that the Russian jeweller sold to the British royal family and aristocracy at the beginning of the last century. In prized place was the Rothschild Fabergé clock egg from 1902, which includes a diamond-set cockerel popping out of the top every hour. The Rothschild egg had been bought at Christie's in London in 2007 for £9m by Russian businessman Alexander Ivanov. It was transferred to the V&A exhibition by Ivanov's Hermitage Museum in St Petersburg after receiving assurances from the UK that it would be exempt from seizure by the courts.
The egg was eventually returned to Russia months after Putin ordered his troops into a conflict in Ukraine that is increasingly defined by the deliberate targeting of civilians – in complete breach of all international laws.
Last week, the international criminal court in The Hague indicted Putin for the mass abduction of Ukrainian children and issued a warrant for his arrest. Given the current situation, it is unlikely that Putin will ever risk visiting a country that would honour the arrest warrant.
But another measure might have been taken to show the Russian president that the west means business. Some time after Ivanov bought the Rothschild Fabergé clock egg, he surprisingly decided to give it away. The ownership was transferred in 2015 to a Russian individual who was hit by UK, EU and US sanctions last year as Russian tanks rolled into Ukraine. His name is Vladimir Putin.
Vladyslav Vlasiuk is a sanctions expert working in the Ukrainian presidential office

Do you have an opinion on the issues raised in this article? If you would like to submit a response of up to 300 words by email to be considered for publication in our letters section, please click here.
Art repatriation: Fighting traffickers in an illicit global trade
Matthew Bogdanos is an assistant district attorney, homicide prosecutor, and retired Marine colonel, with a master's degree in the classics. It makes him a powerful foe against those trafficking, trading or buying stolen antiquities.
"Here's a dirty little secret," he said. "Up until ten years ago, it was considered oh so gauche to ask inconvenient questions of provenance – it just wasn't done. The world of cocktail parties and bespoke suits and limousines pulling up to the curb? How could I ask someone of that stature: Do you have the invoice, or do you have any proof that it was legally removed from the country of origin?  And so, that was then. I got it.
"This is now."
Bogdanos has been employing his detective skills, prosecutorial powers and, yes, a bit of bravado to target the illicit art world. He founded the Manhattan DA's antiquities trafficking unit in 2010, with one employee. There are now 18.
Doane asked, "It is a relatively young unit. Was the sense that this was not important?"
"Bear in mind that we live in a world of infinite problems and finite resources," Bogdanos said. "I'm primarily a homicide prosecutor. Even now, that's half my job. Much like homicide, when a loved one is taken from you, it's forever. When antiquity is pillaged, it's gone forever."
Doane asked, "Your jurisdiction is New York. It's an important big city, but it is just New York."
"Yeah, the words 'just' and 'New York' should actually never be in the same sentence," Bogdanos replied. "Sure, It's just New York. We do have the best galleries in the world, some of the finest museums in the world. More importantly, if it passes through New York, we have jurisdiction no matter where it is now. If the wire transfer was made in New York, we have jurisdiction, no matter where it is now; if it was offered for sale, if it was shown at an auction. So, sure, my jurisdiction is limited to New York City. But to update a phrase, all roads lead to New York."
When deployed to Iraq in 2003, Bogdanos engaged his troops in tracking down objects looted from Baghdad's Iraq Museum. Today his team of civilians – detectives, agents and historians – has recovered more than 4,500 antiquities in the U.S., valued around $300 million.
Just last Tuesday, a bronze bowl, or krater, more than two thousand years old, stolen from a tomb in Macedonia, was handed to Greece's culture minister.
Ahead of Tuesday's repatriation ceremony, Bogdanos let "Sunday Morning" get a closer look. "This was recovered from an Upper East Side apartment here in New York, sitting in someone's home," Bogdanos said.
They've recovered objects from 28 countries, repatriating more to Italy than anywhere else.
Italy's paramilitary police force, the Carabinieri, granted "Sunday Morning" access to their vault in Rome. It's packed with stolen and fraudulent art they've seized.
Paolo Salvatori, commander of the art police's archaeology section, said, "These objects were illegally excavated. By Italian law, they belong to the state."
Countries have their own cultural heritage laws which govern the protection of antiquities. In enforcing Italy's, Salvatori often turns to a familiar ally: Col. Matthew Bogdanos, whose team has helped repatriate more than 500 pieces to Italy
Last summer, Italy opened the Museum of Rescued Art in Rome. "Every single item in that museum was recovered and returned by the Manhattan District Attorney's office," Salvatori said.
The centerpiece of the museum are the Orpheus and Sirens, from the Getty Museum in Los Angeles, that Italy had been trying to recover for 30 years.
"Sunday Morning" wanted to ask the Getty about these pieces, found to be stolen or illegally excavated. They declined our request for an on-camera interview, but told us, thanks to information provided by the Manhattan District Attorney's office, "we determined that these objects should be returned."
The Metropolitan Museum of Art in New York, however, did welcome us in. Andrea Bayer, the deputy director for collections, took us to see an object on loan from Italy. In an agreement which saw the Euphronios krater returned to Italy, the Met has received objects on loan.
The Met appeared eager to highlight constructive cooperation with museums after having made headlines for showcasing objects that should not have been there, including a gold coffin which Kim Kardashian posed next to during the 2018 Met Gala. It had been illegally smuggled out of Egypt.
Bayer said, "We were the victims of an international fraud. So, we learned. It was an uncomfortable lesson for us."
Bogdanos said that, after that picture of Kardashian went viral, "One of the people who saw that photograph was one of the people who looted that coffin out of Egypt. One of his co-conspirators happened to be one of my informants. Sheer coincidence!"
Bogdanos reviewed the paperwork provided to the Met: "The permit was issued in May of 1971. And the permit stamp said AR Egypt, Arab Republic of Egypt. Well, here's the problem, smugglers: In May of 1971, the Arab Republic of Egypt did not exist. It was the United Arab Republic. And so, we confronted the Met with that, and the coffin is now in Cairo where it belongs."
Bayer said, "In recent decades, we've become much more conscientious and conscious of this history of the objects, and more careful. By 1970, the UNESCO guidelines came out saying you must know where works of art were excavated or where they were sold from. This is the sort of dividing line date for us. And once the world community began to look at things in that way, we've been out in front ever since."
Doane asked, "You say you try to be 'out in front of this,' but subpoenas have been issued, search warrants have been carried out. How embarrassing is that for an institution?"
"Mister Bogdanos is actually our ally in this," she said. "We don't see this as a confrontational thing with him. If his office is in possession of information that we do not have, it's our responsibility, our duty and the thing we want to do, to make sure that it is returned to the proper owner."
Bayer wanted us to see a newer addition to their collection: "One of the few great antiquities that we've been able to buy in recent years."
The Met purchased this wellhead in 2019, and Bayer said they can trace its history since it was excavated. "There are no scary gaps in that provenance," she said, "which is a relief to me and to all of my colleagues."
That Greek krater is already on its way to a museum in Greece. Bogdanos wants repatriated pieces overseas put on display, and museums and collectors in the U.S. put on notice: "We have informants in many museums around the country," he said.
"You have undercover agents in museums?" asked Doane.
"I wouldn't call them undercover agents," Bogdanos replied. "I would call them academics and archaeologists and art historians who care."
"And will call you if they see something?"
"Yes."
"You must have a very busy phone!"

For more info:

Story produced by Amol Mhatre and Sabina Castelfranco. Editor: Emanuele Secci.