Merger of investment and mutual fund dealer regulators could save $490M: report – OttawaMatters.com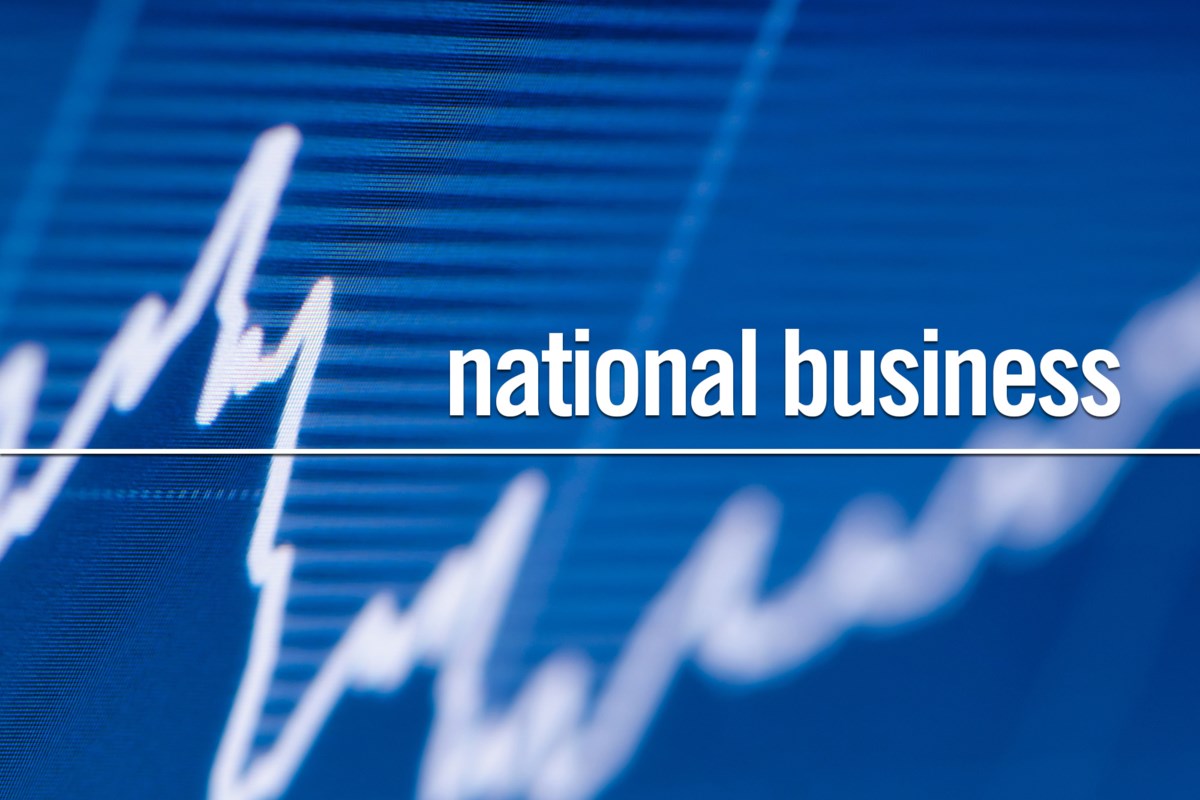 TORONTO — The self-regulatory organization that oversees investment dealers and their trading activity in Canada says a merger with the Mutual Fund Dealers Association would save as much as half a billion dollars over 10 years.
IIROC — the Investment Industry Regulatory Organization of Canada — says a study conducted by Deloitte LLP shows that a consolidation of the two regulators would result in savings of between $380 million and $490 million for the financial services industry.
It says the savings would come from cutting expenses related to running two platforms to comply with overlapping regulation, adding the merger would benefit investors by giving access to more investment solutions and advice, while advisers would have more flexibility to expand and there would be less regulatory fragmentation.
IIROC, which commissioned the report, sets and enforces rules for 175 Canadian investment firms and their nearly 30,000 investment advisers, while also setting integrity rules regarding trading activity on Canadian markets. The MFDA oversees about 90 Canadian mutual fund dealers and their 80,000 salespeople.
The Canadian Securities Administrators, which represents provincial and territorial securities commissions, is in the midst of a review of the regulatory framework for IIROC and MFDA.
The MFDA recommends building a new organization from scratch, while IIROC favours a merger without changes to existing rules and fees.
IIROC is recognized by all 13 provincial and territorial jurisdictions and the MFDA is recognized by just eight provinces.
This report by The Canadian Press was first published Aug. 25, 2020.
The Canadian Press
Buffett-following investment trust to list in London – TheChronicleHerald.ca
LONDON (Reuters) – An investment trust following the principles of veteran U.S. investor Warren Buffett is to list in London, the trust said on Friday.
Buffettology Smaller Companies Investment Trust intends to raise a minimum of 100 million pounds ($127.52 million) via an initial public offering on the London Stock Exchange, it said in a statement.
The trust will mainly invest in companies listed or traded in Britain, through a portfolio of 30-50 companies with market
capitalisations from 20-500 million pounds.
Sanford DeLand will be the trust's investment manager, led by Keith Ashworth-Lord, CIO of Sanford DeLand Asset Management.
Sanford DeLand manages around 1.4 billion pounds across two open-ended funds.
"The UK small cap market offers excellent investment
opportunities to experienced managers who know what to look for and have the freedom to take a long-term view," Ashworth-Lord said.
(Reporting by Carolyn Cohn; Editing by Rachel Armstrong)
China expands investment scope for foreign investors under combined scheme – TheChronicleHerald.ca
By Luoyan Liu and Meg Shen
SHANGHAI/BEIJING (Reuters) – China moved to further ease foreign access to its capital markets on Friday, officially combining two major inbound investment schemes and broadening the scope for foreign institutional investment.
The finalised rules, published by The China Securities Regulatory Commission (CSRC), the central bank and the foreign exchange regulator, combine the Qualified Foreign Institutional Investor (QFII) scheme and its yuan-denominated sibling, RQFII. The schemes channel foreign capital into Chinese stocks and bonds.
The new rules, which will take effect on Nov. 1, would also expand investment scope under the combined scheme.
The rule changes "will fundamentally relieve major bottlenecks for foreign institutional investors seeking to invest in China" said Thomas Fang, head of China Global Markets at UBS.
The regulations "have the potential to not only galvanize investor interests in China, but also broaden (the) investor base in using financial and hedging instruments in China," Fang said.
China is accelerating reforms and the opening-up of its capital markets as part of efforts to promote global use of the yuan currency while trade and diplomatic ties with the United States remain strained.
The announcement coincides with FTSE's decision earlier in the day to include Chinese government bonds in its flagship World Government Bond Index.
The rules also lower the threshold for overseas applicants and simplify the vetting process.
Investors will be allowed to buy securities traded on Beijing's New Third Board and invest in private funds or conduct bond repurchase transactions.
In addition, foreign institutions will also have access to derivatives, including financial futures, commodity futures and options, according to the new rules.
"The move will encourage more medium- and long-term funds, including hedge funds and alternative investment funds, to enter the Chinese market directly," said Fang at UBS.
The draft rules were published in January 2019.
(Additional Reporting by Samuel Shen; Editing by Alex Richardson)
U.S. core capital goods orders beat expectations; business investment rebounding – TheChronicleHerald.ca
By Lucia Mutikani
WASHINGTON (Reuters) – New orders for key U.S.-made capital goods increased more than expected in August and demand for the prior month was stronger than previously estimated, suggesting a rebound in business spending on equipment was underway after a prolonged slump.
The upbeat report from the Commerce Department on Friday, however, did not change views that the economy's recovery from the COVID-19 recession was slowing as government money to help businesses and tens of millions of unemployed Americans runs out. New coronavirus cases are rising in some parts of the country. That could crimp consumer spending, with retail sales already slowing.
Federal Reserve Chair Jerome Powell this week stressed the need for more fiscal stimulus, telling lawmakers on Thursday that it could make the difference between continued recovery and a much slower economic slog. Another rescue package appears unlikely before the Nov. 3 presidential election.
Orders for non-defense capital goods excluding aircraft, a closely watched proxy for business spending plans, rose 1.8% last month, the Commerce Department said. Data for July was revised up to show these so-called core capital goods orders increasing 2.5% instead of 1.9% as previously estimated.
Economists polled by Reuters had forecast core capital goods orders gaining 0.5% in August.
Core capital goods orders last month were boosted by increased demand for machinery, primary metals, computers and electronic products. But orders for fabricated metal products and electrical equipment, appliances and components fell.
U.S. stocks fell. The dollar was higher against a basket of currencies. U.S. Treasury prices rose.
STRONG THIRD QUARTER EXPECTED
Shipments of core capital goods increased 1.5% last month. Core capital goods shipments are used to calculate equipment spending in the government's gross domestic product measurement. They advanced 2.8% in July. Business investment tumbled at a record 26% annualized rate in the second quarter, with spending on equipment collapsing at an all-time pace of 35.9%. Investment in equipment has contracted for five straight quarters.
Economic activity rebounded sharply over the summer as businesses reopened after mandatory closures in mid-March to slow the spread of the coronavirus. Gross domestic product is expected to rebound at as much as a record 32% annualized rate in the third quarter after tumbling at a 31.7% rate in the April-June period, the worst performance since the government started keeping records in 1947.
But fading fiscal stimulus is casting a cloud over growth prospects for the fourth quarter. Goldman Sachs on Wednesday cut its fourth-quarter GDP growth estimate to a 3% rate from a 6% pace, citing "lack of further fiscal support."
Orders for durable goods, items ranging from toasters to aircraft that are meant to last three years or more, rose 0.4% in August after jumping 11.7% in July. Durable goods orders were supported by a 0.5% rise in orders for transportation equipment, though demand for motor vehicles and defense aircraft eased.
There were no orders for civilian aircraft reported for the second straight month in August.
Boeing has struggled with cancellations as airlines grapple with sharply reduced demand for air travel because of the pandemic. The grounding of Boeing's best-selling 737 MAX jets since March 2019 after two crashes in Indonesia and Ethiopia has also weighed on the company.
(Reporting by Lucia Mutikani; Editing by Chizu Nomiyama and Andrea Ricci)